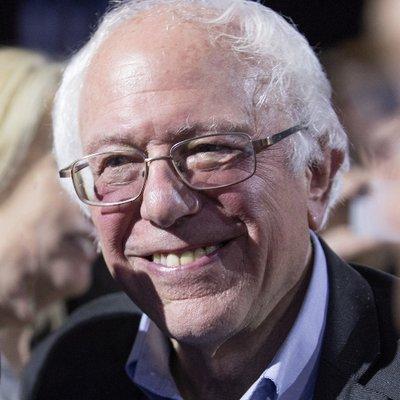 For Immediate Release
March, 26 2013, 02:12pm EDT
Contact:
press@sanders.senate.gov,Michael Briggs: (202) 228-6492
Sanders to Postmaster General: Postal Service Must Keep Saturday Mail
WASHINGTON
Citing a legal opinion by the Government Accountability Office, U.S. Sen. Bernie Sanders (I-Vt.) today called on Postmaster General Patrick Donahoe to withdraw his plan to stop Saturday mail delivery.
Sanders said the opinion by the non-partisan GAO unambiguously declared that the Postal Service has no legal authority to end Saturday mail without the approval of Congress. In fact, Congress just last week passed a bill that restated the requirement for the Postal Service to maintain Saturday mail delivery.
Sanders called on the postmaster general to formally withdraw his plan to eliminate Saturday mail beginning on Aug. 1. "I am urging you to make it clear to the American people that the USPS will continue Saturday mail delivery in adherence with the law," Sanders said in a letter.
The major reason for the Postal Service's financial woes, Sanders stressed, is a congressional mandate to pre-fund 75 years of future retiree health benefits over a 10-year period. "No other government agency, no other corporation in America is burdened with this mandate," Sanders said. "This pre-funding mandate is responsible for about 80 percent of the Postal Service's financial losses since 2007."
Before this pre-funding mandate was signed into law by President George W. Bush, the Postal Service was making a profit. In fact, from 2003 through 2006, the Postal Service made a combined profit of more than $9 billion. "I look forward to working with you to end this onerous mandate once and for all which would keep the Postal Service healthy and thriving for years to come," Sanders told the postmaster general.
Sanders also said he looks forward to working with Donahoe to lift legal restrictions that now keep the Postal Service from offering new and innovative products and services. "It is clear to me and to many others that there are significant opportunities for increased revenue for the USPS, if given the opportunity to aggressively compete in the marketplace," Sanders said.
To read the letter, click here.
LATEST NEWS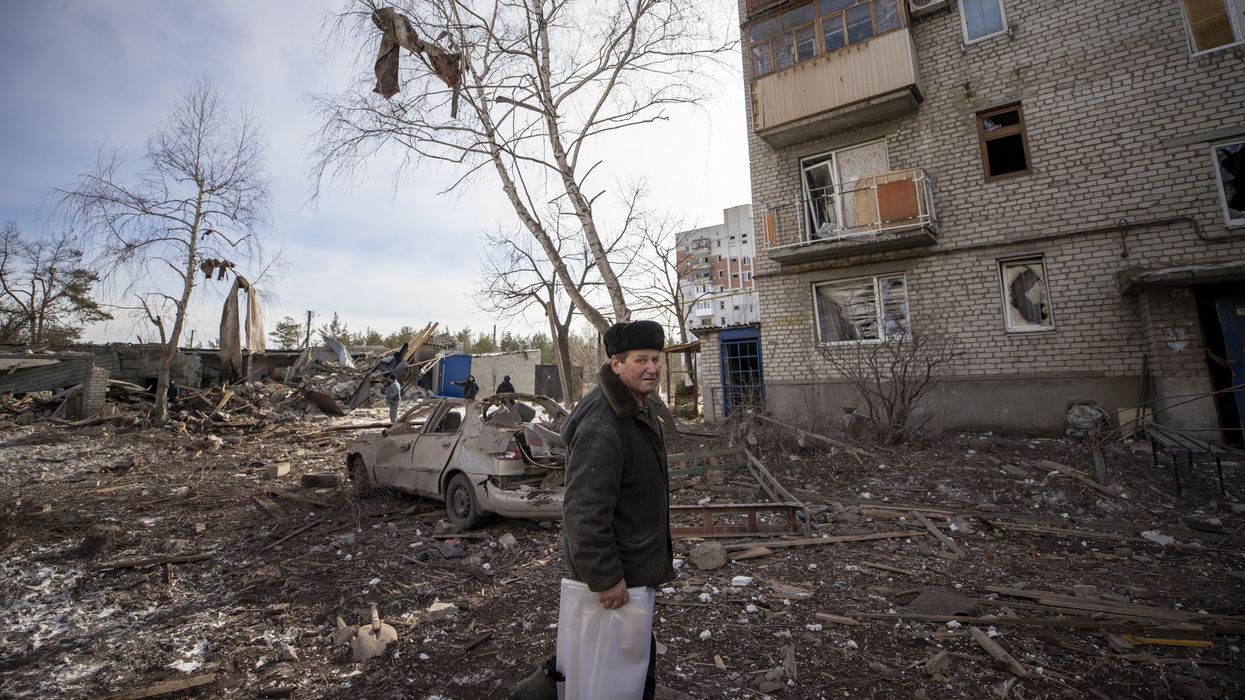 "We count on very broad support from the membership," said an E.U. diplomat. "What is at stake is not just the fate of Ukraine, it is the respect of the independence, sovereignty, and territorial integrity of every state."
The United Nations' 193 member countries are expected to vote on a resolution declaring "the need to reach, as soon as possible, a comprehensive, just and lasting peace" in Ukraine next Thursday, on the eve of the one-year anniversary of Russia's invasion of its neighbor.
Two days of speeches are planned leading up to the vote, which could be just the latest U.N. General Assembly (GA) resolution related to the war. While such measures would typically come out of the Security Council, it has been hamstrung because Russia is one of five countries with veto power in that United Nations body.
A European Union diplomat toldThe Associated Press that Ukraine asked the E.U. to draft the resolution along with other member states to mark the anniversary of the invasion with a strong statement advocating peace, in line with the U.N. Charter.
The U.N. Charter uses the term peace dozens of times and specifically states that "all members shall refrain in their international relations from the threat or use of force against the territorial integrity or political independence of any state, or in any other manner inconsistent with the purposes of the United Nations."

As the AP detailed:
Ukraine initially thought of having the General Assembly enshrine the 10-point peace plan that Ukrainian President Volodymyr Zelenskyy announced at the November summit of the Group of 20 major economies, U.N. diplomats said. But this idea was shelved in favor of the broader and less detailed resolution circulated Wednesday.

As one example, while the resolution to be voted on emphasizes the need to ensure accountability for the most serious crimes committed in Ukraine through "fair and independent investigations and prosecutions at the national or international level," it does not include Zelenskyy's call for a special tribunal to prosecute Russian war crimes.
The pending resolution reportedly calls for "a cessation of hostilities" and reiterates the GA's earlier demand that Russia "immediately, completely, and unconditionally withdraw all of its military forces" from internationally recognized Ukrainian territory.
The draft resolution—which would not be legally binding, if passed—also urges United Nations members and global groups to "redouble support for diplomatic efforts," including those of U.N. Secretary-General António Guterres, according to the AP.
E.U. Ambassador Olof Skoog, who helped draft the resolution, toldReuters that "we count on very broad support from the membership. What is at stake is not just the fate of Ukraine, it is the respect of the independence, sovereignty, and territorial integrity of every state."
\u201cHere are today's control-of-terrain maps of #Russia's invasion of #Ukraine from @TheStudyofWar and @criticalthreats.\n\nClick here to see our interactive map: https://t.co/8RN8PxU2LC\u201d

— ISW (@ISW) 1676585443
Previous GA resolutions calling for the withdrawal of all Russian troops, demanding the protection of civilians and critical infrastructure, and denouncing Russia's "attempted illegal annexation" of Ukrainian regions received at least 140 votes in favor.
Two other resolutions in the assembly last year—one suspending Russia from the U.N. Human Rights Council and another advocating Russian reparations to Ukraine over the war—garnered less support, with just 93 and 94 supportive votes, respectively.
The Office of the U.N. High Commissioner for Human Rights on Monday confirmed the war has killed at least 7,199 Ukrainian civilians and injured another 11,756, while also noting that actual figures are likely "considerably higher, as the receipt of information from some locations where intense hostilities have been going on has been delayed and many reports are still pending corroboration."

News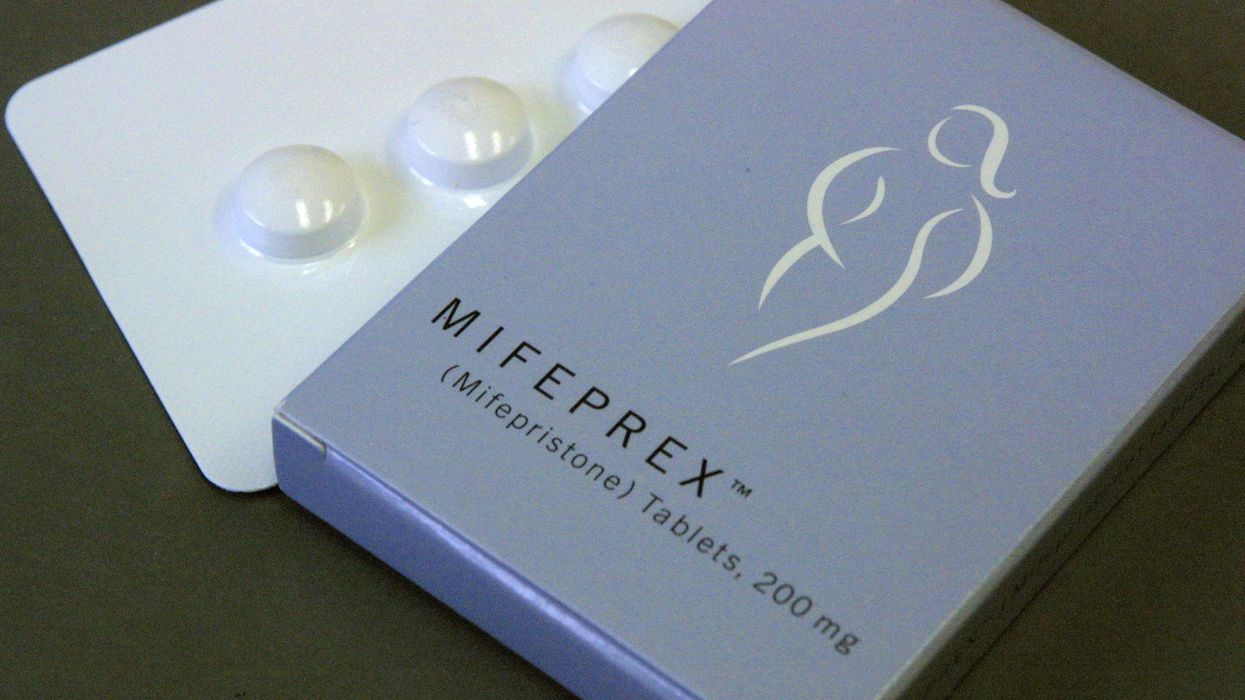 "In a time when reproductive healthcare is under attack, our group of 23 attorneys general strongly believe we should be encouraging companies and providers to offer easily accessible, safe, and confidential healthcare as broadly as possible."
Warning that Republican-led states have launched an effort to keep millions of people from accessing lifesaving medications, 23 Democratic state attorneys general on Thursday sent a letter to officials at CVS and Walgreens to assure the pharmacies that they can legally dispense and mail mifepristone and misoprostol, the pills used in medication abortions.
The attorneys general of Oregon, California, and Washington spearheaded the letter two weeks after their Republican counterparts in 20 states told the pharmacies that they could be in violation of the Comstock Act, dating back to the 1870s, if they deliver the pills to patients by mail.

"This claim is misguided and disregards over a century's worth of legal precedent," wrote the Democratic attorneys general. "As extensively detailed in the [Food and Drug Administration] Office of Legal Counsel's recent memorandum opinion, since the early 20th century, federal courts have repeatedly and consistently held that the Comstock Act does not categorically prohibit mailing items that can be used to terminate a pregnancy, and does not apply unless the sender intends the recipient to use them unlawfully."
\u201cDemocratic AGs are fighting back.\n\nIt should always be your choice.\u201d

— Tish James (@Tish James) 1676476356
The Republican attorneys general, led by Andrew Bailey of Missouri, issued their warning to the two largest pharmacy chains in the U.S. a month after the FDA announced that certified retail drugstores can dispense misoprostol and mifepristone, reversing longtime regulations that required patients to obtain the latter pill only at health clinics. Health professionals had long advocated for the change, saying the restrictions unnecessarily reduced access to the medications.
Both CVS and Walgreens announced shortly after the rule was changed that they intended to apply for certification to dispense the pills.
Oregon Attorney General Ellen Rosenblum denounced Republican states for attempting "to scare retail pharmacy chains away from offering these critical medications," which are used to treat miscarriages, ectopic pregnancies, and gastric ulcers as well as inducing abortions.
"Mifepristone and misoprostol are safe, effective medications that are prescribed by doctors for many purposes, including abortion," said Rosenblum. "In a time when reproductive healthcare is under attack, our group of 23 attorneys general strongly believe we should be encouraging companies and providers to offer easily accessible, safe, and confidential healthcare as broadly as possible."
In addition to highlighting the safety and effectiveness of the pills, the attorneys general emphasized that:
Restricting access to medication abortion jeopardizes patients' health, safety, and well-being, often forcing them to delay their care or seek abortions through unsafe means;
Having the option to use medication abortion empowers people to make the personal and confidential choice of which method of abortion is better for them based on factors including cost, accessibility, medical history, age, and a desire to avoid surgery; and
Increased access to reproductive care is especially important for communities underserved by the healthcare system, including people of color, low-income people, people with disabilities, LGBTQ+ individuals, and people living in rural areas, who face the greatest barriers to getting the care they need in a timely and safe manner.
Medication abortions accounted for 51% of all abortions in the U.S. in 2020, according to the Centers for Disease Control and Prevention. Misoprostol and mifepristone have been approved for use in abortion care through 10 weeks of gestation since 2000.
"Increasing access to safe and affordable reproductive healthcare is critically important to the health and well-being of millions of people across the country," said New York Attorney General Letitia James. "The evidence is clear: Medication abortion is safe and effective, and decades of clinical research back that up. Pharmacies that offer this lifesaving medication have the full support of my office."
The attorneys general sent the letter as reproductive rights advocates brace for a ruling on abortion pills by U.S. District Judge Matthew Kacsmaryk in Texas. The judge, who was appointed by former Republican President Donald Trump, has given attorneys arguing a case brought by an anti-abortion group until February 24 to finish filing legal briefs, indicating that a ruling could come soon.
The plaintiffs have asked Kacsmaryk to reverse the FDA's approval of mifepristone, which would cut off access to the drug across the nation.
News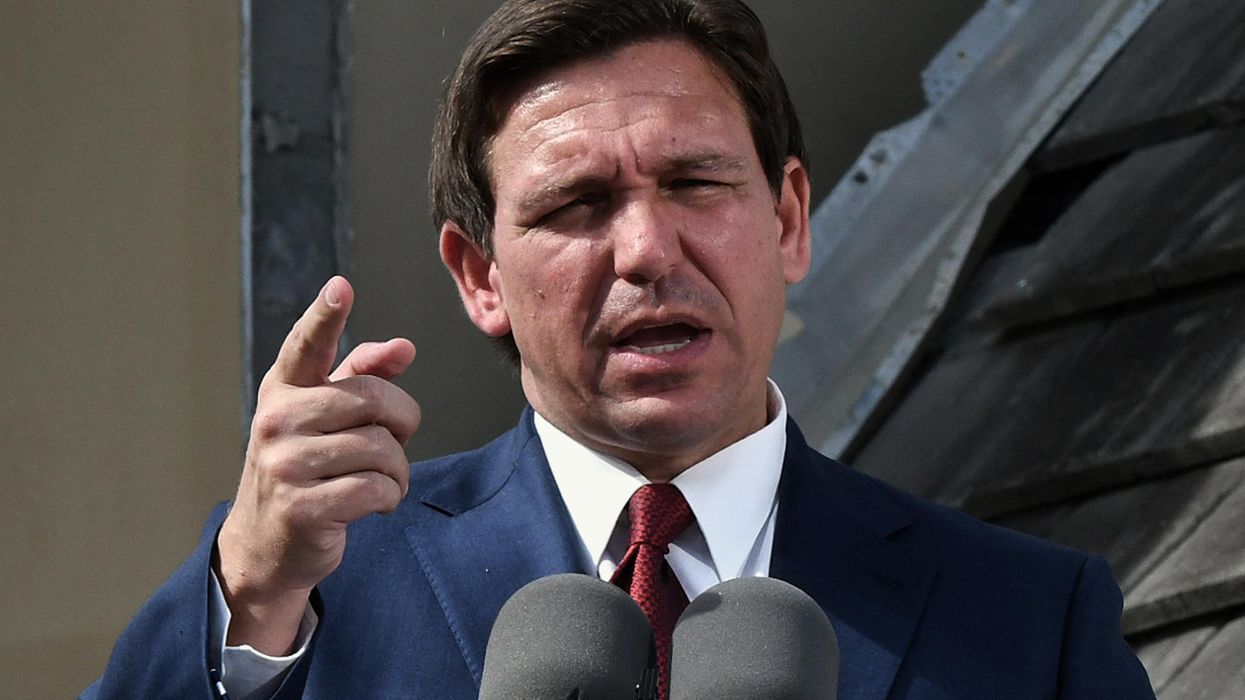 Lawmakers are "finding new, more extreme, and more conspiratorial ways to impose censorious government dictates on teaching and learning," says a new analysis from PEN America.
The right-wing campaign to censor what is read and taught at public schools, colleges, universities, and libraries across the United States is only growing more intense, as state lawmakers introduced dozens of educational gag orders in the first six weeks of 2023.
From the start of the new year through February 13, Republican lawmakers proposed 72 educational censorship bills and their Democratic counterparts unveiled two, according to an analysis published Thursday by PEN America, which updates its "Index of Educational Gag Orders" on a weekly basis. At least 85 such bills are currently live, including 11 carryovers from last year.
As the free speech organization previously documented, more than 190 bills aimed at limiting the ability of educators and students to discuss the production of and resistance to myriad inequalities throughout U.S. history—including several proposals to establish so-called "tip lines" that would enable parents to punish school districts or individual teachers—were introduced in dozens of states in 2021 and 2022, with all but one authored by Republicans. In the past two years, 19 laws restricting the teaching of racism, gender, and sexuality were enacted in more than a dozen GOP-controlled states, plus eight measures imposed without legislation.
"The early returns from the 2023 legislative sessions suggest that lawmakers' fervor to censor and ban content from educational institutions has not abated. Far from it," four PEN America experts wrote Thursday. "They have outdone one another in a race to the bottom, finding new, more extreme, and more conspiratorial ways to impose censorious government dictates on teaching and learning."
The analysis highlights trends in educational gag orders across four major categories: efforts to prohibit teaching about race, racism, and U.S. history; expanding censorship of sexuality and gender; legislation targeting higher education institutions; and particularly extreme proposals motivated by the growing influence of conspiracy theories.
Researchers found that so far this year, lawmakers have unveiled:
50 educational gag orders across 16 states restricting classroom instruction about the history of racism in America;
27 bills across 14 states that mirror Florida's "Don't Say Gay" law, censoring public schools from offering any instruction related to sexual orientation or gender identity—11 of which ban instruction on sexual orientation and gender identity altogether;
20 bills across 13 states that specifically restrict higher education classroom instruction;
23 bills across 14 states that censor or restrict minors from seeing drag performances; and
19 bills across 12 states that would remove exemptions for librarians and educators from being charged with violations of state obscenity laws.
Efforts to Prohibit Teaching About Race, Racism, and U.S. History
Many legislative attempts to undermine teaching about racism "include language copied from" former President Donald Trump's 2020 Executive Order 13950, which has since been revoked by President Joe Biden but previously barred certain so-called "divisive concepts" from being used in federal trainings, the PEN America experts observed. "Despite the free speech concerns surrounding that language, this type of bill continues to be introduced in 2023, with a growing list of topics to be prohibited—ranging from critical race theory to the theory that race is a social construct."
"Two such bills would essentially prohibit teachers from expressing ideas or facts of history that might cause discomfort," researchers wrote, referring to Connecticut's Senate Bill 280 and New Jersey's Senate Bill 598. "Meanwhile, Texas' H.B. 1804 would require public school teachers to always 'present positive aspects of the United States and its heritage' and, when discussing American society, to stress 'the positive contributions of all individuals and groups to the American way of life'—a 'compulsory patriotism' bill of a type we have previously described as censorious."
"In each case, it is hard to see how an accurate account of American slavery, Jim Crow, or Japanese internment would survive such restrictions," they noted. "And should these bills become law, many teachers may simply avoid any content that could even approach the restrictions laid out in this legislation."
The researchers pointed out that South Carolina's House Bill 3779, which would forbid public school history teachers from providing instruction "about persons who owned slaves" and is one of just two educational gag orders introduced by a Democrat so far this year, "is not meant to ever become law."
South Carolina Rep. Jermaine Johnson (D-70), the lead sponsor of the bill, has explained that he proposed a ban on teaching about slaveowners to protest his Republican colleagues' support for educational censorship, saying sarcastically that "we should protect our children from being exposed to this evil by sweeping it under the rug and never addressing it."
Expanding Censorship of Sexuality and Gender
Since Republican Florida Gov. Ron DeSantis signed House Bill 1557, which critics refer to as the "Don't Say Gay" Act, into law last year, there has been "a wave of copycat bills in statehouses across the country, and in many instances with even more censorious rules," the PEN America experts wrote.
They continued:
H.B. 1557 prohibits public schools from offering any "classroom instruction related to sexual orientation or gender identity" in kindergarten through grade three, or thereafter in a manner that is not age- and developmentally appropriate. Since the start of the 2021 session, 39 "Don't Say Gay"-style bills have been proposed in 20 states, including 27 bills in 14 states during the current legislative session alone.

The vast majority of these bills follow the template of H.B. 1557, but many are more restrictive. Whereas Florida's law permits instruction on sexual orientation and gender identity from grade four onwards if "age-appropriate or developmentally appropriate for students in accordance with state standards," 10 subsequent bills would extend the prohibition to grades five or six, and seven to grade eight. Eleven bills—including eight currently under consideration—would ban instruction on sexual orientation and gender identity altogether, from kindergarten right through to grade twelve. And four current bills apply to private schools or colleges.

The scope of materials and ideas these new bills would ban is also greater, raising the possibility that teachers could find themselves muzzled on a confusing and ever-growing array of topics.
Such attempts to purge curricula of references to gender and sexuality are only the beginning. Another subset of bills aims to prevent public schools and libraries from carrying books that contain information about gender and sexuality—just part of the nationwide surge in book bans, about which PEN America has written.
Other legislation seeks to chill teaching about these topics by threatening to slap educators and librarians with criminal charges.
Such legislation, researchers warned, "poses a grave threat to the circulation of information and ideas in public schools and libraries, as well as to the very individuals engaged in this educational work."
Legislation Targeting Higher Education Institutions
PEN America called "the expansion of restrictions on higher education" one of "the most notable educational censorship trends over the past two years."
"Restrictions of this type are particularly concerning because of the principle of academic freedom that applies to teachers in colleges and universities," researchers wrote. "In 2022, 39% of all proposed educational gag orders restricted higher education, up from 30% in 2021. In 2023, higher education continues to be a target, with 20 bills of this nature already introduced in 13 states. This represents 20% of bills introduced this year, but 34% of bills outside of the newly prevalent 'Don't Say Gay' clones—a percentage roughly consistent with previous years."
In addition to legislation proposing "prohibitions on what faculty can teach," PEN America noted that there are "bills that target academic freedom, by either weakening tenure protections or attacking universities' institutional autonomy."
Particularly Extreme Proposals Motivated by the Growing Influence of Conspiracy Theories
"Finally, many of the educational gag orders and other censorious proposals introduced in 2023 reflect the growing influence of extreme ideologies and conspiracy theories among the legislators behind them," PEN America observed.
According to the analysis:
North Dakota's H.B. 1522 would bar public and private schools from adopting "a policy establishing or providing a place, facility, school program, or accommodation that caters to a student's perception of being any animal species other than human." This is a reference to the urban myth, popular along the political fringe and embraced by Rep. Lauren Boebert [R-Colo.], that schools are providing litter boxes for students who believe that they are cats.

[...]

Two Oklahoma bills are worth singling out for special attention. Under both S.B. 937 and S.B. 935, "secular humanism" would be defined as a type of religion, with critical race theory, drag queen story hours, sexual orientation, and gender identity identified as "inseparably linked" to secular humanism. According to the bills' author, should any public or private school in Oklahoma "promote the plausibility" of these concepts, it would therefore "excessively entangle the government with the religion of secular humanism," and violate the establishment clause of the U.S. Constitution.
"It is too early to tell whether any of these bills will garner enough legislative support to become law, but their mere introduction tells us that the 'Ed Scare' remains in full swing," researchers noted. "Advocates of free expression and education should respond accordingly."

In its summary of educational gag orders introduced in 2022, PEN America warned that "there is a legislative war on education in America."
And in its examination of similar proposals unveiled in 2021, the organization stressed that "these bills will have—and are already having—tangible consequences for both American education and democracy, both distorting the lens through which the next generation will study American history and society and undermining the hallmarks of liberal education."
Earlier this month, National Education Association president Becky Pringle argued that DeSantis' attack on a new high school Advanced Placement African-American studies course is part of the far-right's broader anti-democratic assault on public education and other institutions aimed at improving the common good.
"For DeSantis, blocking AP African-American studies is part of a cheap, cynical, and dangerous political ploy to drive division and chaos into public education debates," Pringle wrote.
"He seeks to distract communities from his real agenda, which is to first whitewash and then dumb down public education as an excuse to privatize it," she added. "His ultimate goal? The destruction of public education, the very foundation of our democracy."
News
SUPPORT OUR WORK.
We are independent, non-profit, advertising-free and 100%
reader supported.