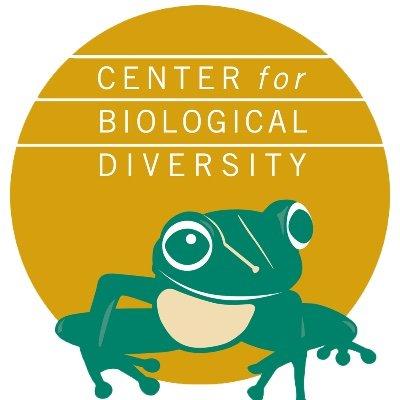 Canada's Failure to Protect Polar Bears Challenged
NAFTA Panel Invoked to Investigate Canada's Violation of Wildlife Law
MONTREAL
The Center for Biological Diversity, a U.S. conservation group, filed a formal challenge today over Canada's failure to protect polar bears under its Species At Risk Act. The challenge was filed with the Commission for Environmental Cooperation, an entity established by the North American Free Trade Agreement, or NAFTA, to monitor the three signatory countries' compliance with their own environmental laws.
Earlier this month, the Canadian government completed its long-overdue process to assess the status of polar bears under the country's Species At Risk Act. However, instead of listing the imperiled bears as "threatened" or "endangered," the government designated the bears only as a "species of special concern," which affords the bears no substantive protections.
"Canada is willfully ignoring the deep trouble that polar bears are already in and the likely extinction they face without rapid cuts in greenhouse emissions," said Kassie Siegel, director of the Center for Biological Diversity's Climate Law Institute, which successfully petitioned and sued to protect polar bears under the U.S. Endangered Species Act. "Time is running out for the world's polar bears. They deserve real protection."
Canada's decision to withhold meaningful protections for the polar bear was based on an assessment that failed to address the primary threat to the species: the ongoing and projected loss of its sea-ice habitat in the face of global warming. Canada's listing decision also conflicts with the 2008 U.S. decision to list the polar bear as threatened under its Endangered Species Act and the Polar Bear Specialist Group's 2005 decision to categorize the polar bear as "vulnerable" due to projected declines from climate change. Scientists say that, without help, more than two-thirds of all polar bears will be gone by 2050 and the rest could be extinct by the end of the century.
Listing polar bears as endangered or threatened under the Species At Risk Act would prohibit some hunting, killing and harm and would establish protected "critical habitat." The "species of special concern" designation requires only a management plan in three years and no guarantee of actual protections.
Today's appeal to the Commission for Environmental Cooperation comes as international climate talks get underway in Durban, South Africa. Canada, which has failed to meet its commitments under the Kyoto Protocol, has been widely reported as likely to formally withdraw from the Protocol.
"While the U.S. has a long way to go before it can be said to be doing right by the polar bear, it has at least recognized -- unlike Canada -- that greenhouse emissions pose a direct threat to the bears' existence," said Siegel. "As home to the majority of the world's polar bears, Canada should be at the forefront of efforts to protect them."
At the Center for Biological Diversity, we believe that the welfare of human beings is deeply linked to nature — to the existence in our world of a vast diversity of wild animals and plants. Because diversity has intrinsic value, and because its loss impoverishes society, we work to secure a future for all species, great and small, hovering on the brink of extinction. We do so through science, law and creative media, with a focus on protecting the lands, waters and climate that species need to survive.
(520) 623-5252
LATEST NEWS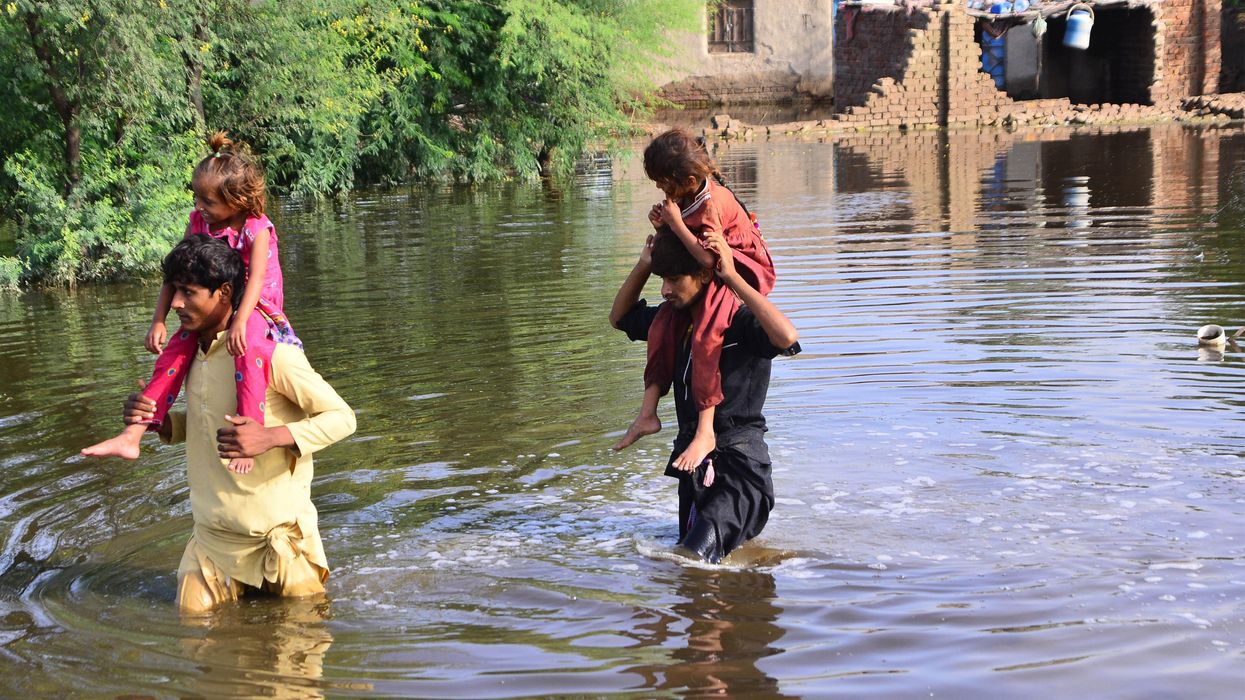 The United States' contribution of $17.5 million, in particular, was denounced as "embarrassing" for the wealthiest country in the world.
International campaigners who for years have demanded a global "loss and damage" fund to help developing countries confront the climate emergency were encouraged on Thursday as the 28th United Nations Climate Change Conference began with an agreement to make the fund operational—but said the details of the deal made clear that wealthy countries are still largely abandoning communities that have contributed the least fossil fuel emissions, only to suffer the worst climate injustices.
A recent study from the University of Delaware showed that "the unweighted percentage of global GDP lost" due to climate impacts such as long-lasting drought, catastrophic flooding, and wildfires is estimated at 1.8%, or about $1.5 trillion, and low- and middle-income countries "have experienced $2.1 trillion in produced capital losses due to climate change."
To meet the need, developing countries have said they already require about $400 billion annually in a loss and damage fund that could help governments rebuild communities, restore crucial wildlife habitats, or relocate people who have been displaced by the climate emergency—so advocates on Thursday were left wondering why the fund agreed upon at COP28 was expected to provide only about $100 billion per year by 2030.
The shortfall threatened to ensure the loss and damage fund will remain "an empty promise," said Fanny Petitbon, head of advocacy for Care France.

"We hope the agreement will result in rapid delivery of support for communities on the frontlines of the climate crisis," said Petitbon. "However, it has many shortcomings. It enables historical emitters to evade their responsibility. It also fails to establish the scale of finance needed and ensure that the fund is anchored in human rights principles."
"We urgently call on all governments who are most responsible for the climate emergency and have the capacity to contribute to announce significant pledges in the form of grants," she added. "Historical emitters must lead the way."
The United States, the largest historical contributor of the planet-heating emissions that scientists agree are fueling the climate crisis, has objected to tying loss and damage funding to each wealthy nation's emissions—perhaps partially explaining why the Biden administration pledged only $17.5 million to the fund.
Such contributions are "a drop in the ocean compared to the scale of the need they are to address," said Mohamed Adow, director of Power Shift Africa.
"In particular, the amount announced by the U.S. is embarrassing for President [Joe] Biden and [Special Presidential Climate Envoy] John Kerry," said Adow. "It just shows how this must be just the start."
Campaigners also objected to the agreement's stipulation that the World Bank will host the fund for the first four years—a demand that had been made by the U.S. and other wealthy countries—with voluntary payments from powerful governments that will be "invited," not required, to contribute.
"Although rules have been agreed regarding how the fund will operate there are no hard deadlines, no targets, and countries are not obligated to pay into it, despite the whole point being for rich, high-polluting nations to support vulnerable communities who have suffered from climate impacts," said Adow.
"The most pressing issue now is to get money flowing into the fund and to the people that need it," he added. "The pledged funds must not just be repackaged commitments. We need new money, in the form of grants, not loans, otherwise it will just pile more debt onto some of the poorest countries in the world, defeating the point of a fund designed to improve lives."
The United Arab Emirates, which is hosting COP28, pledged $100 million to the fund, a sum that was matched by Germany. The United Kingdom committed to contributing 60 million British pounds, or about $75 million, while Japan pledged $10 billion. The U.S. also said it would provide $4.5 million to the Pacific Resilience Facility, which will offer loss and damage funding to Pacific Island nations, and $2.5 million for the Santiago Network, which will provide technical support to developing countries.
Izzie McIntosh, climate campaign manager at U.K.-based Global Justice Now, called the creation of the global loss and damage fund was called a "welcome, yet long overdue, step forward for our climate," and one that "reflects the utter devastation caused by climate change in the global south, and the need for rich countries to pay what they owe for their role in it."

Rich countries, however, "have weakened the commitment they made to climate justice by insisting on the World Bank as interim host," added McIntosh. "This decision risks both excluding countries due to its outdated rules and deepening the debt crisis if support is provided through loans, not grants. If loss and damage funding is to be truly impactful, it must be funded and designed adequately, or risk being all talk and no action."
At COP27 in Egypt one year ago, noted Christian Aid global advocacy lead Mariana Paoli, policymakers did not even place the loss and damage fund on the agenda.
"It's a testament to the determination of developing country negotiators that we now already have the fund agreed and established," she said. "It's now vital we see the fund filled. People who have contributed the least to the climate crisis are already suffering climate losses and damages. The longer they are forced to wait for financial support to cover these costs, the greater the injustice."
Before COP28 wraps up on December 12, Paoli added, campaigners are hoping they will "see significant new and additional pledges of money to the loss and damage fund, and not just repackaged climate finance that has already been committed."
A fully funded, impactful loss and damage fund must be paired with a commitment by countries to end fossil fuel expansion, added Romain Ioualalen, global policy manager at Oil Change International, with rich countries "redirecting trillions in fossil industry handouts to triple renewable energy and double energy efficiency."

"We have had enough delays," said Ioualalen, "and this must happen now to secure a livable future."
News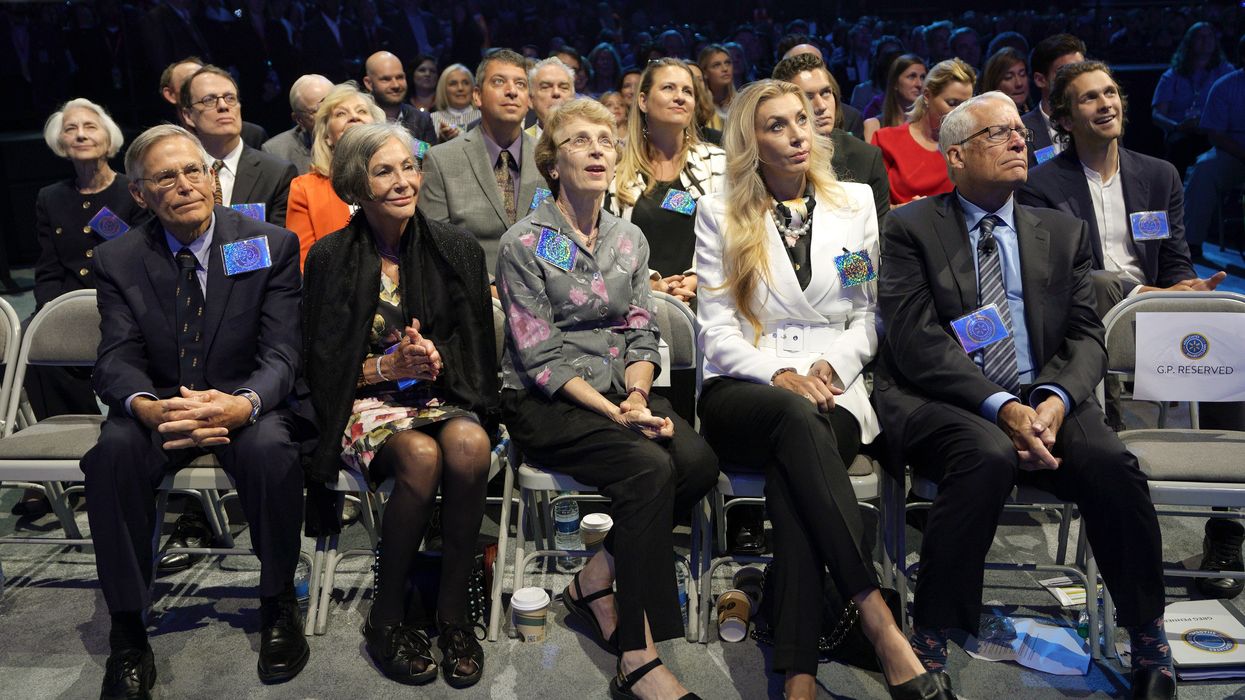 "Without robust wealth and inheritance taxes," said one analyst, "the children and grandchildren of today's billionaires will dominate our future politics, economy, culture, and philanthropy."
The Swiss bank UBS released a report Thursday showing that a massive transfer of wealth from billionaire business founders to their heirs is underway and accelerating, with trillions of dollars in assets moving from those who accumulated fortunes through entrepreneurship to family members whose vast riches are owed to the simple accident of birth.
In the 12-month period between April 2022 and April 2023, newly created billionaires acquired more wealth through inheritance than entrepreneurship for the first time since UBS began studying billionaire wealth trends in 2015. The bank, a friend of the super-rich, said that 53 heirs inherited nearly $151 billion in wealth during the study period, exceeding the $140.7 billion amassed by billionaire entrepreneurs.
"This year's report found that the majority of billionaires that accumulated wealth in the last year did so through inheritance as opposed to entrepreneurship," Benjamin Cavalli, head of strategic clients at UBS Global Wealth Management, said in a statement. "This is a theme we expect to see more of over the next 20 years."
The latest edition of the Billionaire Ambitions Report estimates that the number of global billionaires rose by 7% during the one-year period analyzed by UBS, up from 2,376 to 2,544. The U.S. alone had 751 billionaires as of April 2023, 20 more than it had in 2022.
After falling in the wake of the coronavirus pandemic—during which billionaire wealth soared as millions died across the globe—billionaires' collective net worth "recovered by 9% in nominal terms from USD 11.0 trillion to USD 12.0 trillion," UBS found.
UBS estimates that more than 1,000 billionaires are over the age of 70 and poised to hand a combined $5.2 trillion down to their heirs over the next several decades, perpetuating inequality that is eroding democracies and fueling social uprisings worldwide.
"While this great wealth handover has long been anticipated," UBS said, "data suggests that it is now gathering momentum."
"A new, powerful, and unaccountable aristocracy is being created in front of our eyes."
Chuck Collins, director of the Program on Inequality and the Common Good at the Institute for Policy Studies (IPS), told Common Dreams that "this is how wealth dynasties are formed."
"The so-called 'self-made' billionaires invest in 'wealth defense' to pass as much wealth to future generations within their families," he said.
Collins argued that this ongoing wealth transfer "should be an occasion for substantial inheritance taxes, but given the porous and weak state of such taxes, we're seeing dynastic oligarchies grow."
"Without robust wealth and inheritance taxes, these intergenerational concentrations of wealth and power will grow," said Collins. "The children and grandchildren of today's billionaires will dominate our future politics, economy, culture, and philanthropy—with huge billion-dollar legacy foundations. It is true that a small segment of the next generation will redeploy and redistribute some of this wealth to more socially positive ventures and organizations. But at this point, this is a tiny percent and not a substitute for a progressive tax system where the wealthy pay their fair share of taxes."
The UBS report notes that billionaires with inherited wealth "seem more reticent" than first-generation billionaires to pledge their fortunes to philanthropy, which the ultra-rich often use to avoid taxes.
According to UBS, just under a quarter of first- and later-generation billionaires said they are concerned about "developments in taxation," an indication that they don't believe world leaders will heed growing global calls for new taxes targeting the fortunes of the mega-rich and their offspring.
Oxfam International observed earlier this year that two-thirds of countries don't have any inheritance taxes and half of the world's billionaires live in those countries, allowing them to pass huge wealth down to future generations tax-free.
"A new, powerful, and unaccountable aristocracy is being created in front of our eyes," the group said.
News
"A true tally will probably never be known of everyone who died so Kissinger could be national security adviser," wrote journalist Spencer Ackerman.
Henry Kissinger, the former diplomat whose efforts to prolong and expand the U.S. war on Southeast Asia and undermine democracy in Latin America and elsewhere took millions of lives, died Wednesday at 100 years old.
Treated like royalty in elite U.S. political circles until his death at his home in Connecticut, Kissinger—who served as secretary of state and national security adviser under Nixon and Ford—never faced justice for the secretive carpet bombing of Cambodia that he helped orchestrate, the overthrow of Chile's democratically elected president, or the murderous "dirty war" in Argentina that killed tens of thousands.
The scope of his crimes was so vast that he had to watch where he traveled, lest he be detained to face questioning for his role in assassinations, massacres, and violent military coups whose reverberations are still felt in the present.
"The covert justifications for illegally bombing Cambodia became the framework for the justifications of drone strikes and forever war. It's a perfect expression of American militarism's unbroken circle," historian Greg Grandin, author of "Kissinger's Shadow," toldThe Intercept earlier this year. Grandin has estimated that Kissinger was responsible for at least 3 million deaths.
Observers of Kissinger's impact have said it's difficult to convey the true extent of the destruction he inflicted across the globe.
In his obituary of Kissinger for Rolling Stone, journalist Spencer Ackerman wrote that "measuring purely by confirmed kills, the worst mass murderer ever executed by the United States was the white-supremacist terrorist Timothy McVeigh."
"McVeigh, who in his own psychotic way thought he was saving America, never remotely killed on the scale of Kissinger, the most revered American grand strategist of the second half of the 20th century," Ackerman continued. "Every single person who died in Vietnam between autumn 1968 and the Fall of Saigon—and all who died in Laos and Cambodia, where Nixon and Kissinger secretly expanded the war within months of taking office, as well as all who died in the aftermath, like the Cambodian genocide their destabilization set into motion—died because of Henry Kissinger."
"We will never know what might have been, the question Kissinger's apologists, and those in the U.S. foreign policy elite who imagine themselves standing in Kissinger's shoes, insist upon when explaining away his crimes," he added. "We can only know what actually happened. What actually happened was that Kissinger materially sabotaged the only chance for an end to the war in 1968 as a hedged bet to ensure he would achieve power in Nixon's administration or Humphrey's. A true tally will probably never be known of everyone who died so Kissinger could be national security adviser."
News