For Immediate Release
Contact:
Tel: +1-212-216-1832,Email:,hrwpress@hrw.org
Syria: Arab States Should Push for End to Killings
Egypt and Tunisia Should Lead in Sanctioning Damascus
NEW YORK
Arab countries should join international efforts to establish an independent international inquiry into the Syrian government's use of lethal force against peaceful protesters, Human Rights Watch said today. Egypt and Tunisia should lead in advocating sanctions against those leaders responsible for the bloodshed, widespread arbitrary detention, and torture in Syria, Human Rights Watch said.
Since March 16, 2011, Syrian army and other security forces have killed more than 300 protesters. In recent days President Bashar al-Asad's government cut off access and communications with several cities, sending in tanks and troops in an effort to crush widespread public dissent. On April 25, the Arab League issued a statement condemning the use of force against pro-democracy protesters in several Arab countries, saying they "deserve support, not bullets" - but the statement stopped short of naming Syria and did not propose any concrete measures to end abuses.
"The Arab League is no longer a closed shop of autocrats and abusers so its members should name names and take action against serial rights violators like Syria," said Joe Stork, deputy Middle East director at Human Rights Watch. "Egypt and Tunisia, which have embraced democratic reforms, should support travel bans and asset freezes against Syrian officials responsible for the worst abuses."
While Lebanon, currently the only Arab country on the UN Security Council, is particularly susceptible to Syrian pressure, it should not actively oppose international efforts to stop rights abuses by the Syrian government, Human Rights Watch said.
Human Rights Watch also called on Egypt and Tunisia to take the lead in opposing Syria's election to the United Nations Human Rights Council.
"If Arab countries joined the emerging international outcry against the abuses of Bashar al-Asad's government, Syria would be more likely to listen and change course," said Stork.
Human Rights Watch also called on Amr Moussa, the secretary general of the Arab League and a declared candidate in Egypt's upcoming presidential election, to speak out clearly against rights violations in Syria.
"As Arab League secretary general, Amr Moussa has a responsibility to show leadership on human rights in the Arab world," said Stork. "He should insist that the league backs up its condemnation of repression by taking meaningful action against the Syrian government."
Human Rights Watch is one of the world's leading independent organizations dedicated to defending and protecting human rights. By focusing international attention where human rights are violated, we give voice to the oppressed and hold oppressors accountable for their crimes. Our rigorous, objective investigations and strategic, targeted advocacy build intense pressure for action and raise the cost of human rights abuse. For 30 years, Human Rights Watch has worked tenaciously to lay the legal and moral groundwork for deep-rooted change and has fought to bring greater justice and security to people around the world.
LATEST NEWS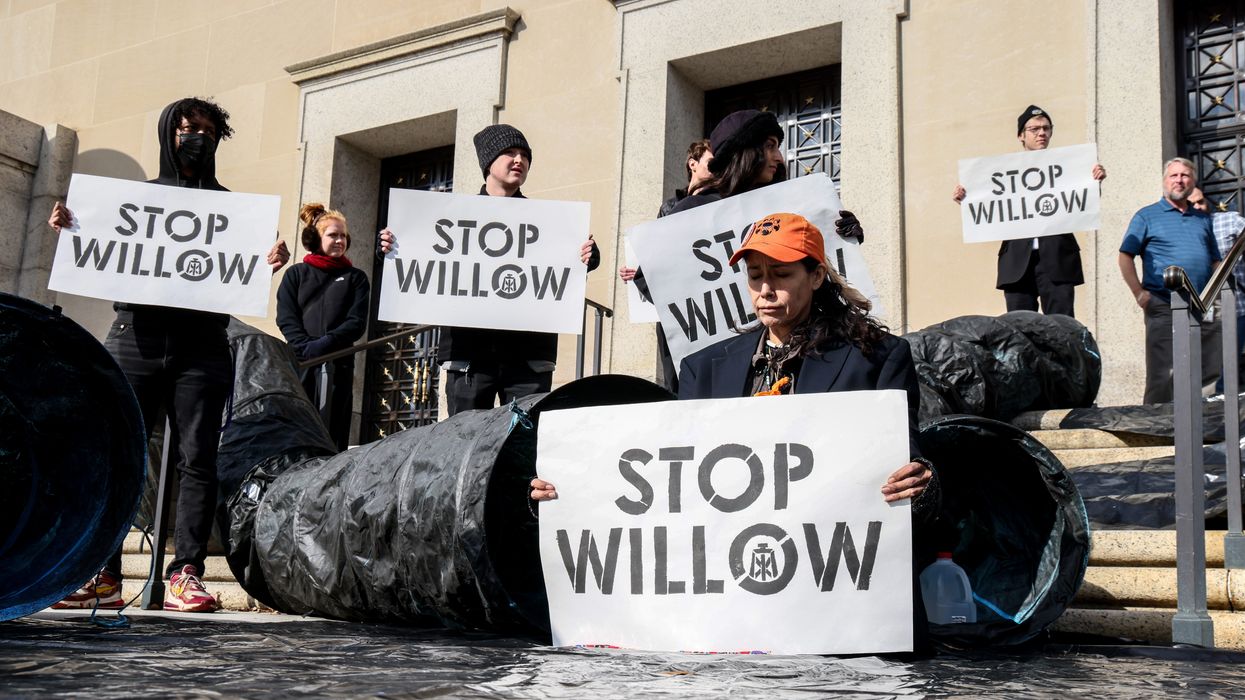 "Permitting Willow to go forward is greenlighting a carbon bomb," said one campaigner. "It would set back the climate fight and embolden an industry hell-bent on destroying the planet."
Environmental groups filed two separate lawsuits on Tuesday and Wednesday to fight the Biden administration's decision to approve a massive fossil fuel drilling project on Alaska's North Slope, a step that opened the door to hundreds of millions of tons of additional planet-warming carbon dioxide emissions.
The first lawsuit, filed by the public interest law firm Trustees for Alaska on behalf of six advocacy groups, accuses the Biden Interior Department and two of its agencies—the Bureau of Land Management and the Fish and Wildlife Service—of "violating their respective duties under the National Environmental Policy Act, the Alaska National Interest Lands Conservation Act, the Naval Petroleum Reserves Production Act, and the Endangered Species Act" by greenlighting ConocoPhillips' Willow Project.
The legal challenge specifically faults the federal agencies for "failing to consider alternatives that would further reduce impacts to subsistence users, preclude drilling in sensitive ecosystems, or reduce greenhouse gas emissions or climate impacts."
"It further charges agencies for not taking a hard look at direct, indirect, and cumulative impacts, as required by NEPA, including impacts on greenhouse gas emissions and climate change, air quality, polar bears, caribou, wetlands, and subsistence uses and resources," Trustees for Alaska said in a press release on Tuesday.

Siqiñiq Maupin, executive director of Sovereign Inupiat for a Living Arctic—an Alaska indigenous group involved in the suit—said in a statement that "once again, we find ourselves going to court to protect our lives, our communities, and our future."
"The Biden administration's approval of the ConocoPhillips Willow project makes no sense for the health of the Arctic or the planet and comes after numerous calls by local communities for tribal consultation and real recognition of the impacts to land, water, animals, and people," said Maupin. "ConocoPhillips has made record profits year after year and hopes to continue to do so at the cost of our communities and future generations."
"The science is clear. We cannot afford any new oil or gas projects if we are going to avoid climate catastrophe."
On Wednesday, the Biden administration faced an additional lawsuit filed by Earthjustice on behalf of an alliance of conservation groups including Defenders of Wildlife, the Center for Biological Diversity, the Natural Resources Defense Council (NRDC), and Greenpeace USA.
Both lawsuits were filed in the U.S. District Court for the District of Alaska.
"We're asking the court to halt this illegal project and ensure the public knows its true climate impacts," said Christy Goldfuss, chief policy impact officer for NRDC. "Permitting Willow to go forward is greenlighting a carbon bomb. It would set back the climate fight and embolden an industry hell-bent on destroying the planet."
The Wednesday lawsuit also charges the Biden administration with failing to fully examine alternatives to the project it formally approved earlier this week, ignoring months of protests from climate organizations.
Earthjustice noted that the options the administration considered "ranged only from allowing ConocoPhillips to develop 100% of the available oil to allowing it to develop 92% of the oil."
Natalie Mebane, the climate director for Greenpeace USA, said in a statement Wednesday that "approving what would be the largest oil extraction project on federal lands is incredibly hypocritical from President Biden, who in his State of the Union called the climate crisis an existential threat."
"The science is clear," said Mebane. "We cannot afford any new oil or gas projects if we are going to avoid climate catastrophe."
While the Biden Interior Department—headed by Deb Haaland, a former Willow opponent—has insisted that the version of the project it approved "subtantially reduces" the scope of ConocoPhillips' drilling operations, Earthjustice stressed Wednesday that the project "will still add about 260 million metric tons of carbon emissions into the atmosphere over the next 30 years, the equivalent of an extra two million cars on the road each year for thirty years."
"There is no question that the administration possessed the legal authority to stop Willow—yet it chose not to," said Erik Grafe, deputy managing attorney in Earthjustice's Alaska regional office. "It greenlit this carbon bomb without adequately assessing its climate impacts or weighing its options to limit the damage and say no."
"The climate crisis is one of the greatest challenges we face, and President Biden has promised to do all he can to meet the moment," Grafe added. "We're bringing today's lawsuit to ensure that the administration follows the law and ultimately makes good on this promise for future generations."
News
The legislation will end "the failed experiment of gutting Michigan workers' rights," said one lawmaker.
Just over a decade after union members and labor advocates from across the United States rallied at the Michigan State Capitol to protest state Republicans' passage of a so-called "right-to-work" law, many of the same people were present in Lansing on Tuesday as the Democratic-led state Senate voted to end what one lawmaker
called
"the failed experiment of gutting Michigan workers' rights."
Lawmakers voted along party lines, 20-17, in favor of a package of bills that will repeal the right-to-work law—which barred unions from requiring that all workers in unionized jobs pay dues—and restore a "prevailing wage" requirement that construction contractors pay union wages and and benefits on state-funded projects.
Democratic Gov. Gretchen Whitmer indicated on Monday that she intends to sign the bills, which will make Michigan the first state to roll back right-to-work laws in nearly six decades.
Since Republicans pushed the passage of the right-to-work law in December 2012, union membership in Michigan has fallen by about 40,000, according to the U.S. Bureau of Labor Statistics.
State Sen. Darrin Camilleri (D-4), the lead sponsor of the bills to repeal the right-to-work law, said on the Senate floor Tuesday that the 2012 law "systematically made it harder for unions to do their job" and "created an environment where unions were put at a disadvantage when it came to negotiating for better pay and benefits across the board."
"People came to Michigan because of the promise of a union," Camilleri tweeted after the bills passed. "My family included. Unions fought for good pay and benefits so that all workers get ahead. Today we restored that promise and said to all workers that Michigan has their back."
Camilleri added that lawmakers could hear union members and supporters "loud and clear" as they cheered the passage of the bills.
"This is what happens when we elect union members to halls of power," said Liz Shuler, president of the AFL-CIO, the largest federation of unions in the U.S. "We fight and we WIN for working people. Right to work, hit the curb!"

According toThe Detroit News, two of the three bills passed on Tuesday will have to go back to the state House for approval before reaching Whitmer's desk. The bills include $1 million in appropriations to "inform employers, employees, and labor organizations about changes to their rights and responsibilities."
The appropriations made the legislation referendum-proof, and opponents would need to gather enough support to propose a constitutional amendment restoring right-to-work on the ballot in 2024. Under state law, they would need to collect more than 446,000 signatures to propose the amendment.
According to the National Conference of State Legislatures, 26 other states have right-to-work policies in place.

"Michigan is now on its way to becoming the first state to repeal 'right-to-work' legislation in nearly 60 years," said former Kentucky state Rep. Charles Booker. "Let's make sure they aren't the last."
News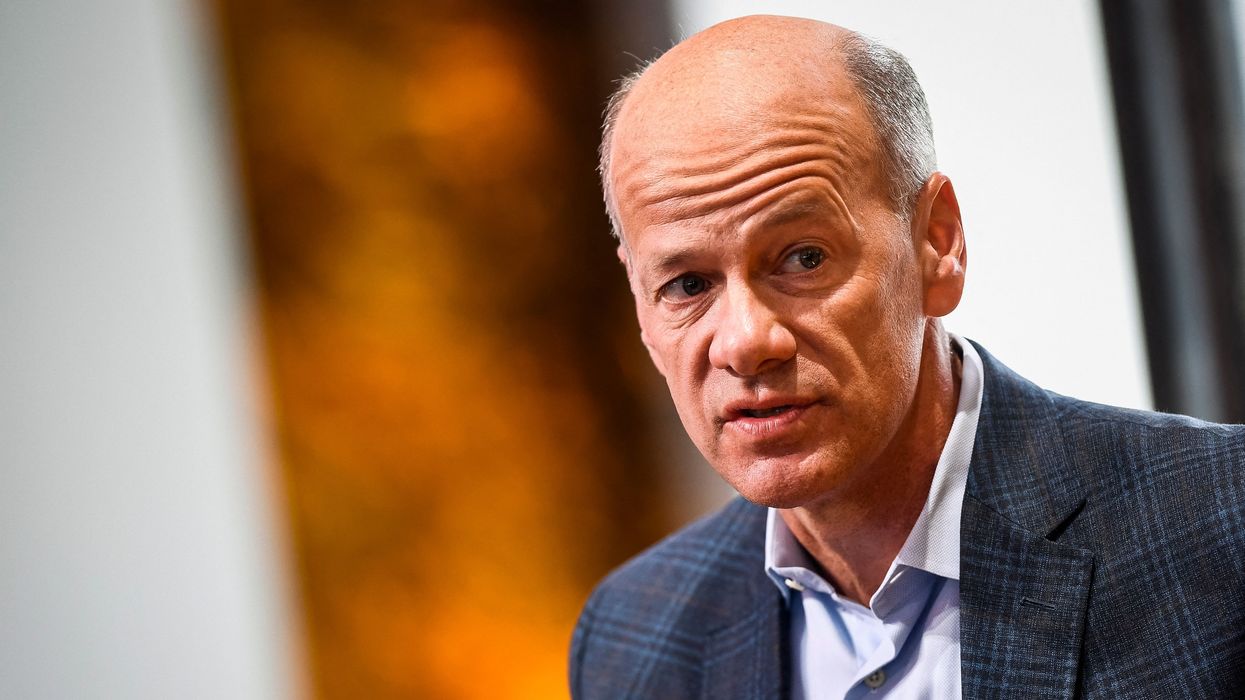 "SVB officials showed a pattern of risky and questionable decision-making that may have contributed to the bank's instability," wrote Sens. Elizabeth Warren and Richard Blumenthal.
Sens. Elizabeth Warren and Richard Blumenthal demanded Tuesday that the Biden Justice Department and Securities and Exchange Commission investigate whether Silicon Valley Bank executives "violated civil or criminal law" in the lead-up to the firm's collapse, which sent shockwaves through the entire U.S. financial system.
"This was a colossal failure in asset liability risk management," the Democratic senators in a letter to SEC Chairman Gary Gensler and Attorney General Merrick Garland. The letter was first reported by CNBC on Wednesday morning.
The lawmakers pointed to recent reporting detailing how "SVB officials showed a pattern of risky and questionable decision making that may have contributed to the bank's instability and collapse and the ripple effects being felt throughout the economy."
Warren and Blumenthal asked the Biden administration to launch a probe to determine "whether senior bank executives and other key officials involved in the collapse met their statutory and regulatory responsibilities or violated civil or criminal law."
"One of the enduring failures in the aftermath of the 2008 financial crisis was the inability or unwillingness of DOJ and bank regulators to hold bank executives accountable for behavior that destroyed millions of lives and cost trillions of dollars of wealth," they wrote. "The nation's bank regulators cannot make the same mistake twice."
The fallout from SVB's collapse has brought intense scrutiny to the venture capital lender's ill-considered investment moves as well as the conduct of its top executives, who sold tens of millions of dollars worth of stock in the two years leading up to the bank's failure last week—raising questions about possible insider trading.
Greg Becker, SVB's former CEO, sold millions of dollars of shares as recently as late last month.
The bank's leadership has also come under fire for dishing out bonuses hours before federal regulators took over on Friday.
"You have nobody to blame for the failure at your bank but yourself and your fellow executives."
In a letter to Becker earlier this week, Warren—a member of the Senate Banking Committee—slammed SVB for lobbying against bank regulations in recent years and argued that "you have nobody to blame for the failure at your bank but yourself and your fellow executives."
"SVB failed—while its chief risk officer position sat vacant for eight months as its financial standing deteriorated—because it failed to address two key risks: concentration in your client base, and rising interest rates," the Massachusetts Democrat wrote. "This is a failure of 'Banking 101'—what one analyst called 'sheer incompetence.' Had SVB been subject to Dodd-Frank rules undone by [a 2018 GOP law], the bank would have been required to maintain stronger liquidity and capital requirements and conduct regular stress tests that would have required SVB to shore up its business to weather the type of stress it experienced last week."
"You lobbied for weaker rules, got what you wanted, and used this opportunity to abdicate your basic responsibilities to your clients and the public—facilitating a near-economic disaster," Warren added.
The Wall Street Journalreported Tuesday that the DOJ and SEC have both opened investigations into the SVB failure, which was the second-largest bank collapse in U.S. history.
"The separate probes are in their preliminary phases and may not lead to charges or allegations of wrongdoing," the Journalnoted. "The investigations are... examining stock sales that SVB Financial's officers made days before the bank failed."
News
SUPPORT OUR WORK.
We are independent, non-profit, advertising-free and 100%
reader supported.