For Immediate Release
Contact:
Tel: +1-212-216-1832,Email:,hrwpress@hrw.org
Iraq: Stop Blocking Demonstrations
Secret Order, Government Regulations a Setback for Freedom of Assembly
NEW YORK
Iraqi authorities should stop blocking peaceful demonstrations and arresting and intimidating organizers, Human Rights Watch said today. Iraqi security forces should also respect the right of free assembly and use only the minimum necessary force when violence occurs at a protest.
After thousands of Iraqis took to the streets in the summer of 2010 to protest a chronic lack of government services, Iraqi authorities cracked down on demonstrations. The Interior Ministry issued onerous regulations about public protests, and the prime minister's office apparently issued a secret order instructing the interior minister to refuse permits for demonstrations about power shortages. In the past few months, the government has refused to authorize numerous requests for public demonstrations, with no explanation. Authorities have also arrested and intimidated organizers and protesters, and policing actions have led to deaths and injuries. The clampdown has created a climate of fear among organizers and demonstrators.
"To take away the rights and freedoms Iraqis have been promised in exchange for all the suffering they have endured since the war is to add insult to injury," said Sarah Leah Whitson, Middle East director for Human Rights Watch. "When will Iraqi officials learn that silencing the voice of the people is only a formula for strife?"
In recent months, public frustration has mounted across Iraq at the government's inability to provide sufficient electricity and other basic services. With as little as a few hours of electricity a day in many areas, and with summer temperatures soaring to 50 degrees Celsius, demonstrations broke out across the country in June. The protests in Basra culminated on June 19, when security forces killed two protesters and wounded two others after demonstrators tried to force their way into the provincial council building.
Other demonstrations started to spring up around Iraq with some turning violent, injuring some protesters and police. In an attempt to calm public furor, Prime Minister Nuri al-Maliki replaced the electricity minister, and several government officials promised to improve services and to investigate the lethal actions by security forces. However, behind the scenes, Iraqi authorities have moved to prevent other demonstrations and to target organizers for arrest or harassment.
New Regulations
On June 25, the Interior Ministry issued new regulations with onerous provisions that effectively impede Iraqis from organizing lawful protests. The regulations require organizers to get "written approval of both the minister of interior and the provincial governor" before submitting an application to the relevant police department, not less than 72 hours before a planned event. The regulations fail to state what standards the Interior Ministry, governors, or police may apply in approving or denying demonstration permits, effectively granting the government unfettered power to determine who may hold a demonstration. It is not clear whether an organizer can challenge a permit denial.
These regulations undermine guarantees in the Iraqi constitution of "freedom of assembly and peaceful demonstration." The International Covenant on Civil and Political Rights (ICCPR), to which Iraq is a state party, also guarantees the right to peaceful assembly and to be free from arbitrary arrest and detention. The ICCPR makes clear that restrictions on peaceful demonstrations should be exceptional and narrowly permitted, only if found to be "necessary in a democratic society" to safeguard "national security or public safety, public order (ordre public), the protection of public health or morals or the protection of the rights and freedoms of others." Iraq's grant of over-broad approval authority to government agents fails to meet the narrow criteria international law allows for limits on the right to assembly, Human Rights Watch said.
The Interior Ministry regulations are also problematic because they explicitly permit Iraqi security forces to use unlimited force against protesters, whether proportional or not, Human Rights Watch said. The regulations state that, in the case of any violence occurring during a demonstration, "all known methods to disperse protesters will be used."
On September 5, a high-ranking Interior Ministry official told Human Rights Watch that on the day the new regulations were promulgated, the prime minister's office sent a secret order to the ministry instructing Interior Minister Jawad al-Bolani to deny approval for all demonstrations dealing with electricity shortages or other government services, and telling him to "make up excuses if needed."
"Squashing Iraqis' ability to express their grievances about the government's failure to provide basic services certainly only makes people angrier and more frustrated," Whitson said. "If the government can't even provide electricity to Iraq's cities and towns, it should at least allow public complaints."
Falah Alwan, president of the Federation of Workers' Councils and Unions in Iraq, told Human Rights Watch that since the new regulations were introduced, "it has become impossible to get permission to protest the government's failure to provide services, so people stop trying." Alwan, who has organized dozens of marches and protests since 2003, said that the law effectively bans demonstrations.
"It amounts to the same thing," he said. "When we try to get a permit from the Interior Ministry, we either get no response, or they keep telling us that they are 'checking on it.' After a while, organizers just give up."
Four other would-be organizers told Human Rights Watch that they have not received permits - or responses to permit requests - in the months since the regulations went into effect.
"After I told them that we were going to protest in solidarity with the Basrans and against the power shortages, I was redirected from one Interior Ministry building to another for over a week, with each saying it was not their responsibility to help me," said Rashid Ismail Mahmoud, of the Worker-Communist Party of Iraq. Mahmoud tried to get permission for a small gathering at Baghdad's traditional protest site, Firdos Square.
"I finally told an officer that if they were going to purposely withhold permission, we would protest anyway, as was our right," Mahmoud said. "He threatened that there were orders to disperse illegal demonstrations by firing over their heads and to arrest everyone involved."
At one unauthorized demonstration in the southern city of Nasiriyah on the evening of August 21, clashes between police and protesters injured about 16 people, on both sides, news reports said. Security forces arrested 37 people and fired water cannons and used batons to disperse the protest, while demonstrators threw rocks and sticks. An Associated Press journalist, Akram al-Timimi, who witnessed the protest, said that organizers in the area are now afraid to identify themselves, and that the behavior of the security forces raised tensions and made the situation much worse.
"The police acted very aggressively and started to fire their guns over the heads of the people," he told Human Rights Watch. Security forces prevented news cameramen from filming the event and, al-Timimi said, beat up one television correspondent and smashed his camera.
The next day, Vice-President Adel Abdul-Mahdi condemned authorities for their response to the protest.
"Peaceful demonstrations that respect the public interest and public property are one of the means of expression guaranteed by the constitution and Iraqi law," read the statement, which was sent to Human Rights Watch. "It is the duty of the security forces to protect the demonstrators, not to harm and arrest them.... We call upon the local government and security forces to abide by the law and stay within the limits of its powers and to listen to the requests of the protesters and citizens. Instead of using force and oppression, they should work to address the deterioration of government-provided services."
At a protest decrying water shortages on August 11 in the northern city of Chamchamal, security forces demanded footage from a cameraman that showed them firing over the heads of protesters. According to witnesses, security officials fired at the journalist after he refused and ran away.
"What happened in Chamchamal is absolutely outrageous," said a statement by Reporters Without Borders. "Journalists are often the targets of verbal threats or physical violence from the security forces, but this time the security forces deliberately fired on a journalist in the middle of a city street."
Targeting Organizers
Immediately after the death of the two protesters at the June 19 Basra demonstration, Iraqi authorities moved on the organizers, arresting at least two suspected organizers in the following days. On June 22, Iraqi Army forces raided the house of a suspected organizer, Matham Kadhem, who was not home. Basra local officials and media reports said that the soldiers arrested Kadhem's two sons and told his family they would be held until Kadhem turned himself in.
"This is completely unacceptable," Ahmed al-Sulaiti, deputy head of Basra Provincial Council, told Human Rights Watch on September 8. "We [in the local government] made many calls to security forces, telling them to stop targeting the organizers of the protest. This was not about security, but was politically motivated."
One of the organizers of the Basra demonstration who spoke to Human Rights Watch said: "Three of us went into hiding. Those who weren't arrested were harassed. Soldiers would come to my neighborhood every day and question me about what I was doing, where I was going, and who I was meeting.... Treating me as though I was a criminal was a message to me and to others to not take part in organizing."
The regulations require protest organizers to register with the Interior Ministry, causing concern among some activists that they will be targeted for harassment or worse. An organizer from Baghdad told Human Rights Watch: "The government's reactions in Basra have really affected people in the rest of the country. Now, I'm trying to organize a demonstration in Baghdad about employees' rights, and it is difficult. Not only are organizers afraid now, but many regular people do not want to be a part of any demonstration because of the chance of being arrested, and they are fearful of how security forces will use violence to break up the crowd."
"This is all too reminiscent of Iraq's bad old days of scaring activists into keeping their mouths shut and their heads down," Whitson said. "Iraqis who care about what's happening in their country and want to voice their opinions about the country's problems should be celebrated, not intimidated."
While the crackdown has focused primarily on preventing demonstrations about the lack of government services, other protests have not been immune to government interference - even if organizers have proper permits.
On September 7, security forces prevented protesters urging Iraq's political parties to form a government from continuing along their planned route in Baghdad even though organizers had all the necessary permits from the Interior Ministry, including written permission from the interior minister himself, and the route was pre-approved by government and security officials. The protest, organized by the Iraqi Al-Amal Association, a human rights nongovernmental organization, was scheduled to be held in front of Parliament, where the organization had held protests over the years without incident.
"Our organization has a history of many peaceful demonstrations, but we were suddenly not allowed to [proceed]," said Al-Amal's secretary-general, Hanaa Edwar. After speaking to security officials on the phone, she was told that, by order of the prime minister's office, no demonstration would be permitted.
"Today, they are preventing peaceful, legal demonstrations," she told Human Rights Watch. "Tomorrow, we are afraid they will do more than this."
Human Rights Watch is one of the world's leading independent organizations dedicated to defending and protecting human rights. By focusing international attention where human rights are violated, we give voice to the oppressed and hold oppressors accountable for their crimes. Our rigorous, objective investigations and strategic, targeted advocacy build intense pressure for action and raise the cost of human rights abuse. For 30 years, Human Rights Watch has worked tenaciously to lay the legal and moral groundwork for deep-rooted change and has fought to bring greater justice and security to people around the world.
LATEST NEWS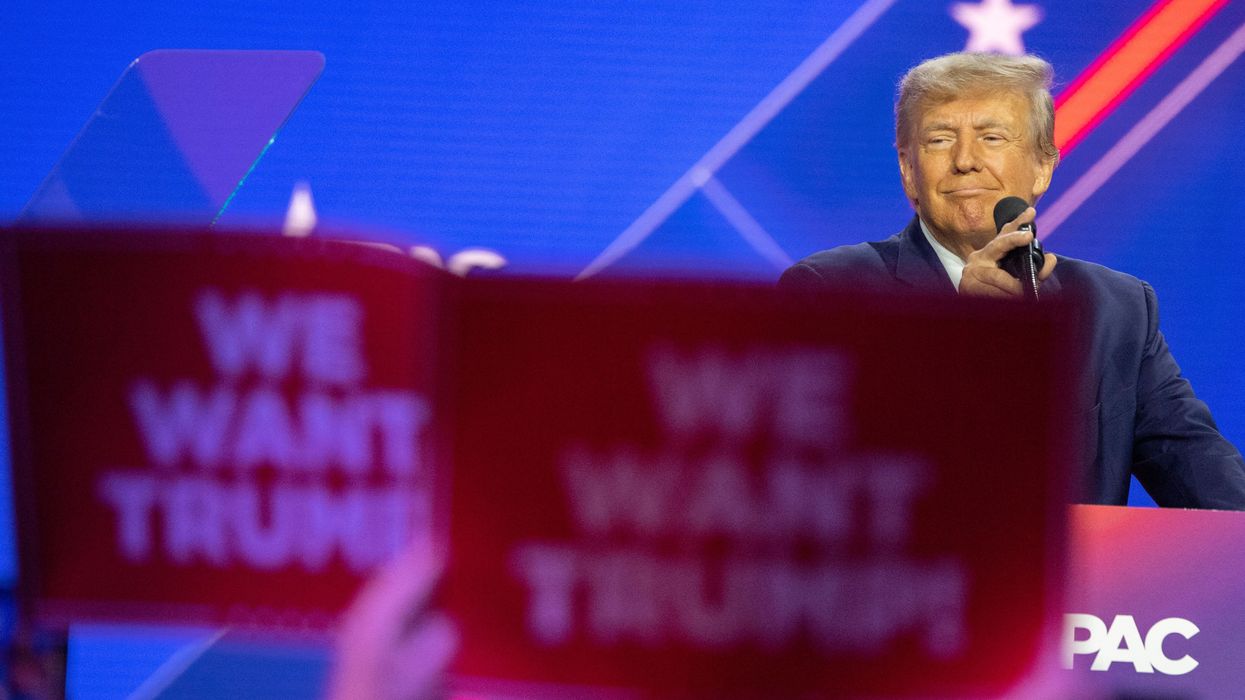 Former U.S. president headlines ousted autocrat double-header by following Brazil's Jair Bolsonaro at annual far-right convention.

The former presidents of Brazil and the United States took the stage CPAC on Saturday where both fascist politicians continued to sow doubt about their respective electoral defeats as they received standing ovations from the annual convention's far-right attendees.
Brazil's disgraced former leader Jair Bolsonaro—whose supporters stormed government offices in January after his successor, leftist President Luiz Inacio Lula da Silva, was sworn into office—was brought onto the stage this year's "diminished" CPAC gathering to blaring rock music and loud cheers from the crowd.
Addressing the American audience, Bolsonaro indicated once more his doubts that he lost the Brazilian election fairly, saying, "I had way more support in 2022 than I had in 2018, and I don't understand why the numbers said the opposite."

"I thank God for the mission of being president of Brazil for one term," he said, but hinted at a possible third run for president by adding: "But I feel deep inside that this mission is still not over."
When Trump took the podium as the convention's keynote appearance, there again was raucous applause.
During his speech, he singled out Bolsonaro in the audience and said it was a "great honor" to be appearing with the "very popular" former president.
"Our getting back in the White House is their worst nightmare," Trump said of Democrats and his other political opponents. "But it is our country's only hope."
Trump went on to call the electoral process in the United States a "very bad" and a "very dangerous system" that only he and the far-right attendees at CPAC can overcome.
\u201cTrump claims the 2020 election was so bad, that instead of Biden serving four years, people he talked to in early 2021 were saying "you'll be back [in office] in six weeks, sir"\u201d

— Aaron Rupar (@Aaron Rupar) 1677970747
During the speech, Trump vowed to "finish what we started" as the enthusiastic crowd chanted "Four more years! Four more years!"

In the traditional straw poll taken each year by CPAC attendees, Trump won in a landslide, the convention's organizers announced on Saturday, with the former president taking 65 percent of the vote.
The second-place finisher was Florida's far-right Gov. Ron DeSantis, who did not attend the gathering this year despite many viewing him as the strongest GOP challenger to Trump in a possible 2024 primary matchup.

News
"I've had fear and now this just put the anxiety over the top," said one local resident.
The collapse Friday night of a makeshift dam designed to hold back wastewater and new concerns by local groups and residents about the nearby incineration of contaminated soil from last month's train derailment are the latest anxiety-producing woes to behest the community of East Palestine, Ohio.
Watchdogs on the ground reported that the dam broke after heavy rains in the area on Friday.
According to local Channel 19 News:
Residents tell 19 News heavy rain has caused Leslie Run Creek to rise, and spill over the makeshift dam, near the derailment sight. 19 News was able to obtain several photos of water from that manmade dam covering the Main Street area of town.

Residents fear the contaminated water may seep into homes or businesses—causing another level of fear for those who live in the area.

Local resident Eric Cozza told the news outlet he was scared of what the released waters could do to the community. "I fear that now the chemical is in the ground, it's going to leech towards the water ducts, our aquifer for drinking water," Cozza said. "I'm concerned that the park is now contaminated. Kids won't be able to play there or walk through there on their way to school."
Status Coup News, which has been reporting from East Palestine and speaking with residents since the disaster occurred, reported Friday night that flooding from the breached dam was going "into The Original Roadhouse restaurant parking lot where a lot of locals eat and drink."
The outlet also reported that the pictures of the broken dam posted to social media were taken by local resident Neko Figley, who was told by contractors to leave the area because it was "super dangerous to be here right now."

\u201cFrom our organizer in East Palestine: the dam constructed to hold back toxic waste has broken after today\u2019s heavy rain and the area is flooding. \n\nSafe homes and independent testing NOW.\u201d

— River Valley Organizing (@River Valley Organizing) 1677890453
River Valley Organizing, a multi-racial, working-class group active in the Ohio River Valley region, said in a statement Friday that residents of East Palestine are still being ignored a month after 38 rail cars of a Norfolk Southern train went off the tracks on February 3.
"It's been one month since our lives were turned upside down," the group said, "but we still aren't getting what we need from the government or Norfolk Southern. We heard the people of this community loud and clear: they want safe homes, and independent environmental and health testing—now."
On Saturday, The Guardian reported on fresh fears over the incineration of contaminated soil that was taken from the crash site, not least because one of the nearby facilities where the material is being taken has a history of EPA violations. According to the Guardian:
The new plan is "horrifying," said Kyla Bennett, a former [EPA] official now with the Public Employees for Environmental Responsibility non-profit. She is one among a number of public health advocates and local residents who have slammed Norfolk Southern and state and federal officials over the decision. [...]

Incinerating the soil is especially risky because some of the contaminants that residents and independent chemical experts fear is in the waste, like dioxins and PFAS, haven't been tested for by the EPA, and they do not incinerate easily, or cannot be incinerated.

"Why on earth would you take this already dramatically overburdened community and ship this stuff a few miles away only to have it deposited right back where it came from?" Bennett asked.
She further told the Guardian that the "most important thing in my mind is the human health and health of the environment" and that burning this toxic material under such conditions flies "in the face of basic human decency and science."
Penn Future, a watchdog for air and water quality in neighboring Pennsylvania, said the incineration plans are very worrying.
"The plan to incinerate dioxin and PFAS contaminated soil from Norfolk Southern's toxic spill deeply troubles us and will continue to build distrust and anxiety," the group said. "It's not clear the plan will work and puts communities down wind at risk of contamination."
According to an update from the office of Ohio's Republican Gov. Mike DeWine, the Ohio EPA has reported that approximately 1,700 tons of solid waste have been removed from the disaster site in East Palestine as of Friday.
Of that waste, reportsThe Chronicle-Telegram, 660 tons has gone to Heritage Thermal Services—the company with a litany of past violations—in East Liverpool, Ohio, which is in Columbiana County not far from East Palestine. Another 190 tons was hauled to the Giles incinerator for in-state burning and 880 tons of the solid waste was shipped out of state to landfills in Michigan and Indiana.
Meanwhile, 3.2 million gallons of liquid wastewater have been collected in the area with the large majority going out of state, to facilities in Michigan and Texas, for deep-well injection.
Amanda Kiger, director of River Valley Organizing, said one of her concerns was the incineration of toxin-laden materials so close to the residents still reeling in East Palestine.
EPA and other government officials, she told the Guardian, "are just dumping more shit on Columbiana county," Kiger said."They say, 'We already poisoned them so it doesn't matter if we poison them more.'"
As for Cozza, who spoke with 19 News about the dam breach and whose family has already been diagnosed with skin irritations, he said the odor of chemicals is now back in the area.
"I have fear," he said. "I've had fear and now this just put the anxiety over the top."
News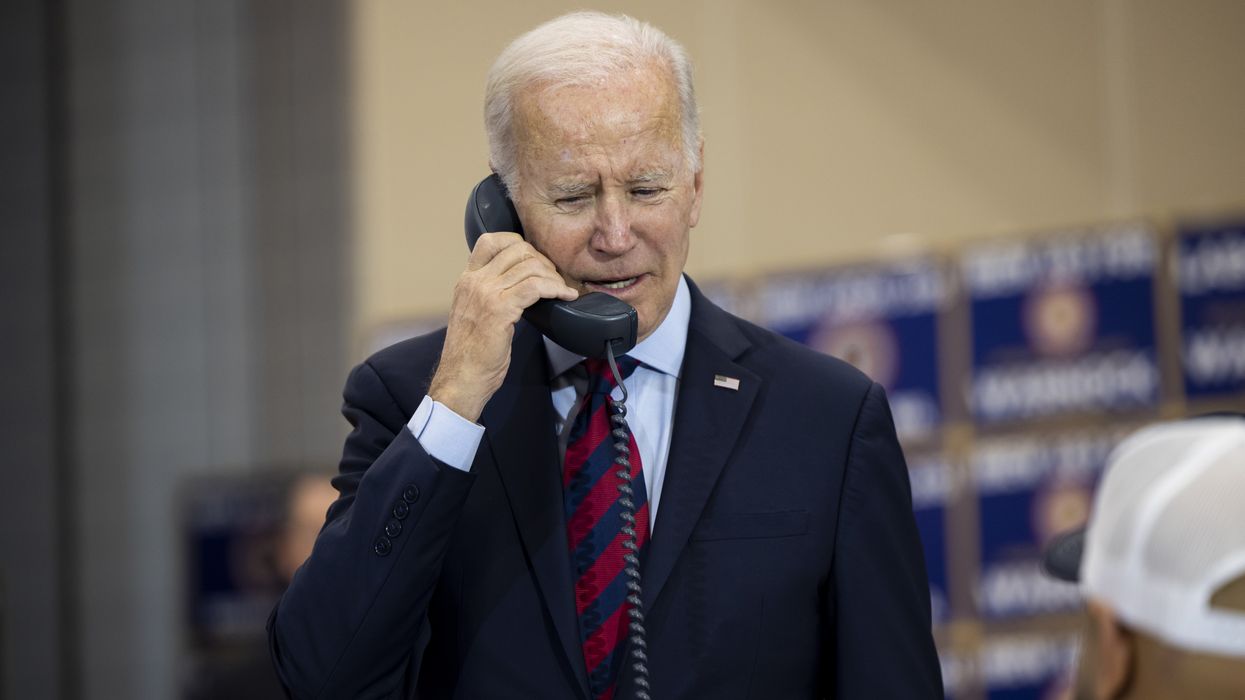 "It would be a victory for Big Oil and a huge step backwards on climate," warned Rep. Ro Khanna, who co-signed the letter.
Nearly two dozen Democratic lawmakers from the U.S. Senate and House—as well as independent Sen. Bernie Sanders of Vermont—have written to President Joe Biden imploring him to put the last nail in the coffin of an "ill-conceived and misguided" oil and gas drilling project in Alaska that experts say would destroy the president's climate legacy if approved in any form.
Led by Rep. Raúl M. Grijalva (D-Ariz.), ranking member of the House Natural Resources Committee, and Sen. Ed Markey(D-Mass.), Chair of the Senate Environment and Public Works Subcommittee on Clean Air, Climate, and Nuclear Safety, the letter urges Biden and Interior Secretary Deb Haaland to reject final approval of the 30-year ConocoPhillips' Willow Project in Alaska's National Petroleum Reserve.
"No version of the Willow [Master Development Plan (MDP)] is consistent with your commitments to combat the climate crisis and promote environmental justice, especially as reflected in the Inflation Reduction Act, historic legislation on which we all collaborated to achieve these crucial goals," the letter states.
"If allowed to proceed," the lawmakers argue, the Willow project "would pose a significant threat to U.S. progress on climate issues," citing estimates that the project could unleash upwards of $19.8 billion in climate-related damages.
\u201c.@POTUS\u2014we must stop the Willow project. It is the largest proposed oil development project on federal lands and it threatens our environment, our planet, and our future. Reject Willow now and protect the Arctic.\u201d

— Ed Markey(@Ed Markey) 1677878820
The letter comes days after White House officials floated the possibility of a scaled-back Willow Project, but environmentalists have said, as Common Dreamsreported Wednesday, that "no form of this project is OK."
The Burea of Land Management has estimated that even a scaled-back version would emit around 9.2 million metric tons of carbon dioxide each year and Earthjustice, which has fought Willow in court, has warned that the approval request now before the Interior Department "would bring at least 219 wells, 267 miles of pipelines, and 30 miles of roads to a vast public lands area in Alaska's Western Arctic, permanently altering a globally significant and ecologically rich landscape."
\u201cThe Willow Project, a massive new drilling proposal in Alaska, would devastate local wildlife and lock us into decades of dirty energy. \n\nHere are two easy ways to tell the Biden Admin to #StopWilliow:\n\n1/ Sign @NRDC's petition here: https://t.co/s0FjtCHc9n\u201d

— Julia Louis-Dreyfus (@Julia Louis-Dreyfus) 1677868714
In their letter, the lawmakers tell Biden and Haaland that the only course of action should be "no action," following the release of the final supplemental environmental impact statement (SEIS) on the project earlier this year. According to the letter:
The final SEIS includes a preferred alternative that would defer one drill site and require additional analysis for another, but we fear that the Willow MDP is intended to serve as an infrastructure hub that anchors a decades-long push towards increased drilling in the Western Arctic. Climate damage is unlikely to stop with the first phase of the Willow project; your Administration needs to draw the line now.
In a separate letter on Friday, the grassroots advocacy group Progressive Democrats of America also urged Biden to recognize the historic and legacy-building opportunity in rejecting the Willow project completely.
"We appeal to what is most honest, wise, and most courageous in you," states the group's letter, which was signed by leaders and members of PDA chapters nationwide. "To the elder in you. To the grandfather in you. Do not gamble with our lives and with the lives of generations yet unborn. Reject the Willow Oil Project."
"To the elder in you. To the grandfather in you. Do not gamble with our lives and with the lives of generations yet unborn. Reject the Willow Oil Project."
Grijalva and Markey were joined in the bicameral letter by Rep. Nanette Diaz Barragán (D-Calif.), Rep. Earl Blumenauer (D-Ore.), Rep. Jamaal Bowman(D-N.Y.), Sen. Maria Cantwell (D-Wash.), Rep. Steve Cohen (D-Tenn.), Rep. Diana DeGette (D-Colo.), Sen. Tammy Duckworth (D-Ill.), Rep. Jared Huffman (D-Calif.), Rep. Pramila Jayapal(D-Wash.), Rep. Ro Khanna(D-Calif.), Rep. Barbara Lee (D-Calif.), Rep. Mike Levin (D-Calif.), Sen. Jeffrey A. Merkley (D-Ore.), Rep. Gwen S. Moore (D-Wis.), Rep. Alexandria Ocasio-Cortez(D-N.Y.), Sen. Bernie Sanders(I-Vt.), Rep. Janice Schakowsky (D-Ill.), Rep. Darren Soto (D-Fla.), Sen. Elizabeth Warren(D-Mass.), and Sen. Ron Wyden (D-Ore.).
"The Willow Project would lead to over 9 million metric tons of carbon emissions per year," said Rep. Khanna in a social media post Friday night. "It would be a victory for Big Oil and a huge step backwards on climate."
News
SUPPORT OUR WORK.
We are independent, non-profit, advertising-free and 100%
reader supported.