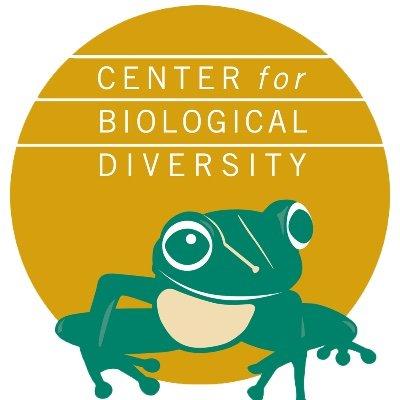 For Immediate Release
Contact:
Shaye Wolf, Center for Biological Diversity, (415) 632-5301
Lawsuit Launched to Stop Lead Poisoning of up to 10,000 Albatross Chicks Each Year on Hawaii's Midway Island
SAN FRANCISCO
The Center for Biological Diversity today
filed a notice of intent to sue the U.S. Fish and Wildlife Service and
affiliated agencies for their failure to clean up toxic, lead-based paint at
federal facilities on Midway Atoll that kills up to 10,000 Laysan albatross
chicks each year and also threatens the endangered Laysan duck, thereby violating
the Migratory Bird Treaty Act, Endangered Species Act, and Resource
Conservation and Recovery Act.
"For too long the Fish and Wildlife Service has stood by
while thousands of albatross chicks die needlessly every year," said Shaye
Wolf, a Center biologist. "If they don't take action to stop this problem, we
will."
A new study published in the journal Animal Conservation found that lead
poisoning is killing up to 10,000 chicks per year on Midway, affecting the
long-term survival of the Laysan albatross. Dr. Myra Finkelstein, an
environmental toxicologist and the study's lead author, found that chicks near
contaminated structures have lethal levels of lead in their blood. Many poisoned chicks
develop nervous system damage called "droopwing" that leaves them unable to
lift their wings, which drag on the ground and become susceptible to open sores
and fractures, leading to slow and painful death.
"It
is heart-wrenching to see this problem persist for so many years," said
Finkelstein. "These magnificent birds sometimes experience horrific effects
from lead poisoning for months before they finally die."
The poison source is a decaying military base on Midway
Atoll in the Northwestern Hawaiian Islands, part of the Papahanaumokuakea Marine
National Monument. Midway
is the most important breeding site for the Laysan albatross. The U.S. Navy
built its Midway base, later the site of a famous World War II battle, in 1903.
When the Fish and Wildlife Service took over responsibility for Midway in 1996,
it stopped maintaining most of the 95 military buildings that are coated with
layers of lead-based paint. These deteriorating structures are shedding toxic
lead-paint chips that are then eaten by albatross chicks. Lead contamination
also poses a threat to other Midway wildlife, including the highly endangered
Laysan duck and 17 other species of seabirds.
The Center's notice challenges the failure of the Fish and
Wildlife Service, National Oceanic and Atmospheric Administration, and Hawaii's
Department of Land and Natural Resources to abate and dispose of the lead
paint, despite the harm it is causing to protected seabirds. The Center is
seeking immediate, comprehensive cleanup of lead-contaminated structures and
soil so that they no longer harm Midway's wildlife.
Photos and video of lead-poisoned Laysan albatross chicks
are available for use at
https://www.biologicaldiversity.org/species/birds/albatross_poisoning/index.html
At the Center for Biological Diversity, we believe that the welfare of human beings is deeply linked to nature — to the existence in our world of a vast diversity of wild animals and plants. Because diversity has intrinsic value, and because its loss impoverishes society, we work to secure a future for all species, great and small, hovering on the brink of extinction. We do so through science, law and creative media, with a focus on protecting the lands, waters and climate that species need to survive.
(520) 623-5252
LATEST NEWS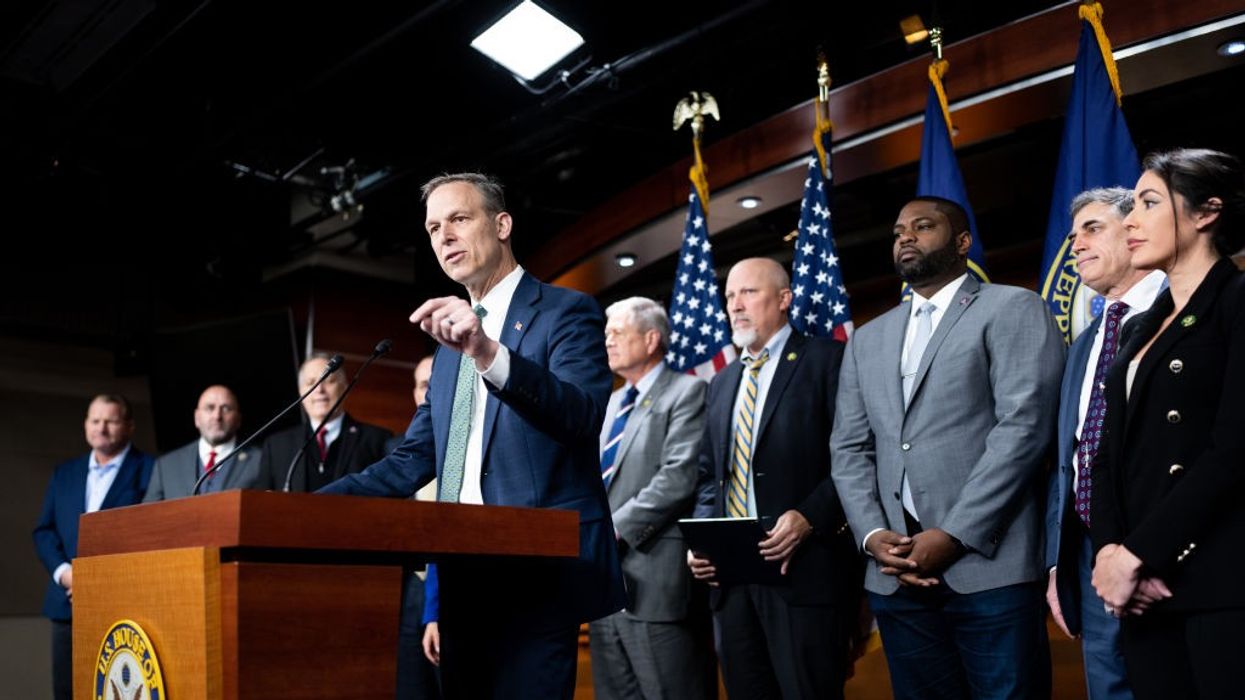 "These power-hungry lawmakers are so determined to keep the Biden administration from rebuilding the middle class that they're willing to tank the economy to do it," one advocate warned.
A cadre of far-right Republicans announced Friday that they may only vote to raise the debt ceiling if Congress agrees to cut hundreds of billions of dollars in social spending, limit federal agencies' future budgets, and abandon progressive elements of President Joe Biden's economic agenda.
Since Washington's arbitrary and arguably unconstitutional borrowing limit was breached in January, the Treasury Department has implemented "extraordinary measures" enabling the U.S. government to meet its obligations for a few additional months. Unless the Biden administration takes unilateral action to disarm the debt ceiling, Congress has until sometime between July and September to increase or suspend the nation's borrowing cap. If Republicans refuse to do so, the U.S. is poised to suffer a catastrophic default.
Led by Rep. Scott Perry (R-Pa.), the House Freedom Caucus said Friday in a statement that its 45 members would "consider voting" to raise the debt limit if their colleagues in the House and Senate agree to:

Eliminate Biden's $400 billion student debt cancellation plan;
Rescind unspent Covid-19 relief funds;
Nix nearly $400 billion worth of clean energy investments approved in the Inflation Reduction Act (IRA);
Repeal the IRA's roughly $80 billion funding boost for the Internal Revenue Service (IRS);
Restore Clinton-era work requirements on welfare recipients;
Require congressional approval before any major federal regulations can take effect;
Cap future federal spending at 2022 levels for the next 10 years; and
Find "every dollar spent by Democrats that can be reclaimed for the American taxpayer."
Although Capitol Hill's deficit hawks are eager to attack the poor and slash popular programs, they don't support reducing the ever-expanding U.S. military budget or hiking taxes on corporations and the rich to increase revenue. Rescinding the IRS funding boost, meanwhile, would help wealthy households evade taxes and add an estimated $114 billion to the federal deficit.

"The MAGA extremists running the House fully intend to manufacture a disastrous default crisis by making demands they know to be nonstarters—like letting wealthy tax cheats and big polluters off the hook," Liz Zelnick, director of Economic Security and Corporate Power at Accountable.US, said in a statement.
"These power-hungry lawmakers are so determined to keep the Biden administration from rebuilding the middle class that they're willing to tank the economy to do it," Zelnick continued.
With Republicans possessing a five-seat House majority and the ability of any party member to introduce a motion to remove the House speaker—a new rule the Freedom Caucus secured in exchange for electing Rep. Kevin McCarthy (R-Calif.) to the role—a few dozen of the GOP's most right-wing members have significant leverage over the fate of the U.S. and world economy.
"They demand sacrifice only from everyday Americans while they insist on preserving or even expanding wasteful tax breaks for billionaires and greedy corporations," said Zelnick. "They're playing a dangerous game of chicken with the economy and the lives of millions of working families."
"The MAGA extremists running the House... demand sacrifice only from everyday Americans while they insist on preserving or even expanding wasteful tax breaks for billionaires and greedy corporations."
A 2011 debt ceiling standoff—when Biden was vice president—enabled congressional Republicans to impose austerity and also resulted in a historic downgrading of the U.S. government's credit rating, but the country has never defaulted on its debt. Economists warned during the last standoff in 2021 that a default would trigger enough chaos in global financial markets to destroy almost six million jobs and roughly $15 trillion in household wealth in the U.S. alone.
Fully aware of the stakes, GOP lawmakers have threatened on multiple occasions over the past few months to unleash economic pain on a mass scale unless they succeed in gutting the relatively underdeveloped U.S. welfare state.
"Speaker McCarthy is not going to cut a deal with Democrats," Perry said Friday at a press conference. "We're not assuming that leadership is opposed to these thing[s]... this is all reasonable stuff."
The latest ultimatum from the Freedom Caucus "appeared to complicate efforts to clinch a deal and avert a looming fiscal calamity," The Washington Post reported.
Biden has repeatedly denounced Republicans for taking the economy hostage in a bid to force through harmful changes, declining to entertain what he calls their "gut punch to the middle class." The president on Friday reiterated his refusal to consider the GOP's proposed cuts, saying, "I don't know [if] there's much to negotiate on."
On Thursday, the White House released its budget request for fiscal year 2024. Notwithstanding Biden's attempt to further increase Pentagon spending, the framework has been hailed by progressives for proposing tax hikes on corporations and the wealthy to expand a range of public goods, including substantial funding for climate action, childcare, education, healthcare, housing, and more.
Although Biden's proposal would reduce the federal deficit by nearly $3 trillion over the next decade—the same amount mentioned in the Freedom Caucus' austerity blueprint—Perry said Friday that the White House's progressive tax and investment plan is "not happening."
In an ominous sign, "Republicans readied a bill earlier this week that would prepare the government in the event of a default," the Post reported. "The measure, which the tax-focused Ways and Means Committee sent to the full House, essentially would prioritize some federal payments over others in the event the United States no longer had the authority to borrow."
Notably, this entire episode of fiscal brinkmanship could have been avoided had Democrats listened to Sen. Elizabeth Warren(D-Mass.) and other progressives who urged the party to raise the debt ceiling—or abolish it altogether—when it still controlled both chambers of Congress last year.
Conservative Democrats refused to act during the lame-duck session despite Warren's warning that GOP lawmakers desperate to win the White House in 2024 will "blow up the economy" and run ads blaming Biden for it.
News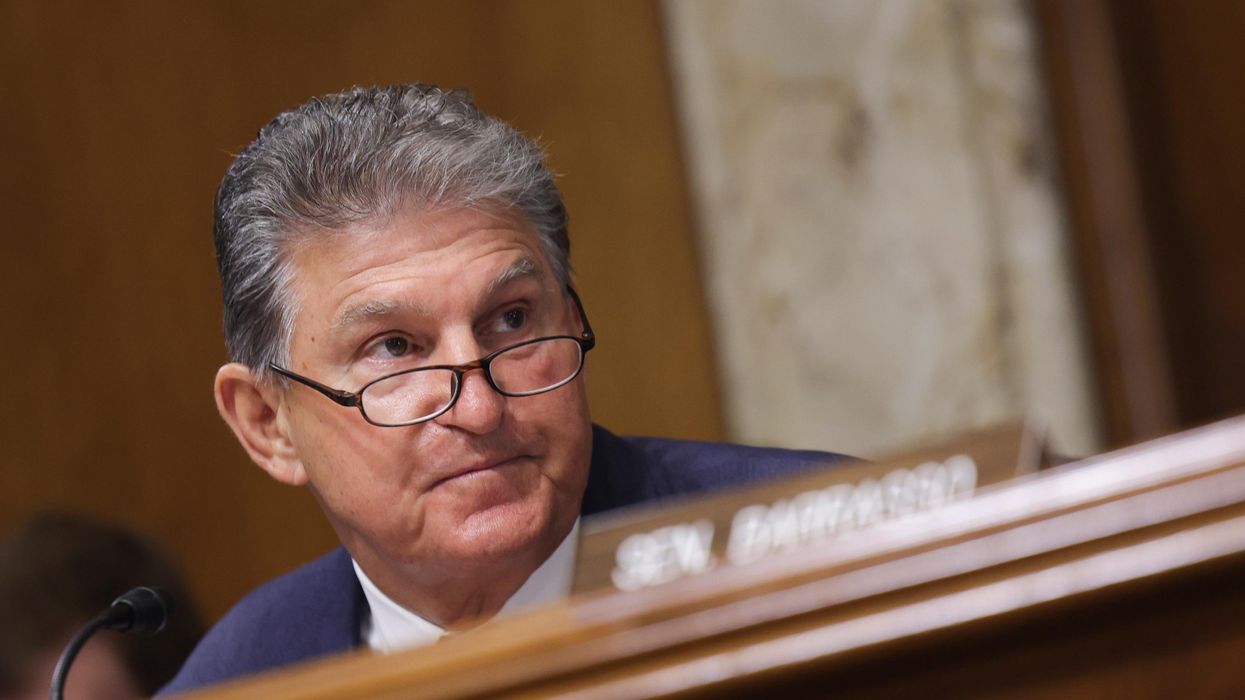 "Climate policy is not a partisan issue," said one critic. "Voters across the political spectrum worry about the threats posed by drought, wildfire, heatwaves, rising seas, and other climate disasters."
Suggesting that the appointment of federal regulators who acknowledge the threat of the climate crisis is a signal of inappropriate "partisan politics," U.S. Senate Energy and Natural Resources Committee Chair Joe Manchin on Friday announced that he will not advance President Joe Biden's nominee to oversee land and minerals management at the Interior Department.
In an op-ed for The Houston Chronicle, the right-wing West Virginia Democrat wrote after months of speculation that he will not allow Laura Daniel-Davis' nomination for assistant secretary for lands and minerals management to proceed.
Manchin wrote that he particularly objected to a recently revealed internal memo from the Interior Department which showed Daniel-Davis—currently principal deputy assistant secretary for lands and mineral management—approved a decision to not lower federal fees for fossil fuel companies.
As The Hill reported last week, the Interior Department considered charging lower royalties for leased parcels to oil and gas companies when it sold leases in Alaska's Cook Inlet. In theinternal memo, which was mistakenly made public on the department's website, Amanda Lefton, then-director of the Bureau of Ocean Energy Management, claimed that cutting fees would "incentivize additional blocks receiving bids, increase bonus bids, and increase the chances of a discovery being developed."
"Nevertheless, because of the serious challenges facing the nation from climate change and the impact of [greenhouse gases] from fossil fuels, the bureau is not recommending this option since it would not include an appropriate surcharge to account for those impacts," Lefton added, in a decision that secured Daniel-Davis' signoff.
As he weighed Daniel-Davis' nomination last week—months after she was first nominated by Biden—Manchin expressed concern about the memo, saying he opposed the confirmation of anyone he believes has put "their radical climate agenda ahead of the needs of the people of Alaska and the United States."
"With this position vacant, critical clean energy and conservation funds will not reach the communities that need them most."

On Friday, he confirmed in the Chronicle his opposition to Daniel-Davis over what he called her "misguided reasoning" for maintaining higher royalties for fossil fuel companies.
"Even though I supported her in the past," he wrote, "I cannot, in good conscience, support her or anyone else who will play partisan politics and agree with this misguided and dangerous manipulation of the law."
Manchin backed Daniel-Davis in previous committee votes on her nomination last year.
The senator went as far as suggesting Daniel-Davis demonstrated insufficient loyalty to the U.S. when she approved the fees for oil and gas companies, writing on Friday, "Going forward, each and every proposed nominee I will review will be judged through one prism: Are they political partisans first or Americans first?"
On Wednesday, he also denounced officials in the Biden administration for "putting their radical climate agenda ahead of our nation's energy security."
Jennifer Rokala, executive director of the Center for Western Priorities, called Manchin's decision "baffling, hypocritical, and short-sighted," noting that Manchin confirmed many of former Republican President Donald Trump's nominees "by saying that he 'always understood the importance of an executive being able to assemble a team of people they trust.'"
"It appears that standard no longer applies," said Rokala.
The group particularly took issue with Manchin's suggestion that "shaping policy based on the threat posed by climate change makes someone a 'political partisan,'" even as polls show more than half of Republican voters back policies to confront the climate crisis.
"Climate policy is not a partisan issue. Climate change doesn't care whether you're a Republican, Democrat, or Independent," said Rokala. "Voters across the political spectrum worry about the threats posed by drought, wildfire, heatwaves, rising seas, and other climate disasters. But it's clear today that Joe Manchin's real constituents are the oil and gas executives at [global energy conference] CERAWeek, not the American people."
The Sierra Club noted that without an assistant secretary for lands and minerals management, "critical clean energy and conservation funds will not reach the communities that need them most."
Manchin's rejection of Daniel-Davis marks just his latest decision obstructing the climate agenda of his own party. Last month he signaled plans to revive a "dirty deal" to accelerate fossil fuel permitting and joined Republicans in pushing a proposal that would bar the U.S. Consumer Product Safety Commission from banning methane-powered gas stoves in the interest of protecting public health and safety.
The senator's latest financial disclosure forms show that he earned nearly $500,000 from his family's coal business and that his share of the company is worth between $1 million and $5 million. The fossil fuel industry donated more money to Manchin than any other lawmaker during the last election cycle.
Jamie Williams, president of the Wilderness Society, said Friday that Manchin's rejection of climate action led him to block a nominee who "is imminently qualified for this role and deserved a fair process."
"We regret that [Daniel-Davis'] exceptional bona fides were not enough to shield her from the politics that seem to have infected the process," said Williams.

News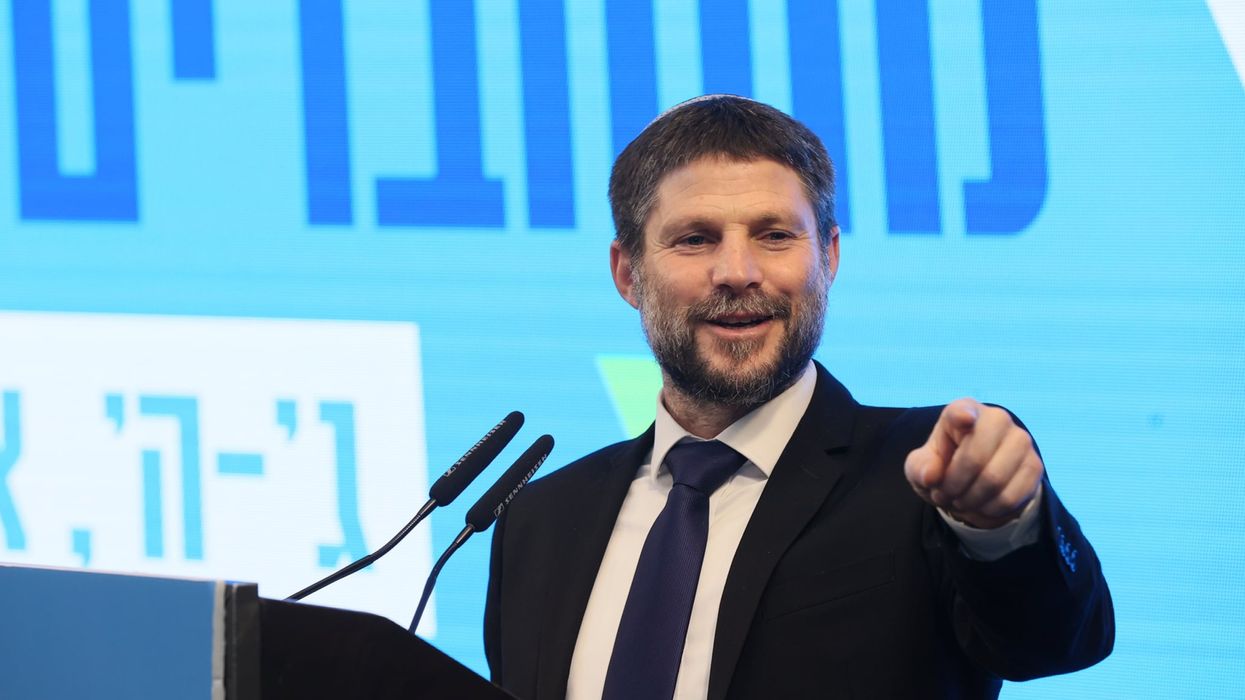 "My question is: What would Smotrich actually have to do to have a visa denied?" asked one U.S. foreign policy expert.
Ignoring pleas from human rights defenders, the Biden administration will issue a visa to far-right Israeli Finance Minister Bezalel Smotrich—who earlier this month said an entire Palestinian town of over 5,000 people should be "wiped out" by Israel—the minister's office announced Thursday.
Smotrich is scheduled to speak Sunday at the annual conference of Israel Bonds—which sells Israeli government bonds to foreign investors—in Washington, D.C. is set to meet with the director of the International Monetary Fund before traveling to New York for engagements on Tuesday and Wednesday, TheTimes of Israel reports.
No Biden administration officials plan to meet with Smotrich while he is in the United States.
When asked earlier this month about the deadly rampage by Israeli settler-colonists in the Palestinian town of Huwara in the illegally occupied West Bank—an attack critics including one top Israeli general called a "pogrom"—Smotrich replied: "I think the village of Huwara needs to be wiped out. I think the state of Israel should do it."
U.S. State Department Spokesperson Ned Price at the time condemned Smotrich's remarks as "repugnant," "disgusting," and an "incitement to violence."
A State Department official toldAxios Thursday that "visa records are confidential under U.S. law; therefore, we cannot discuss the details of individual visa cases."
However, an unnamed senior U.S. official told the outlet that there is a very high bar—both politically and legally—for denying a diplomatic visa to a cabinet-level minister of an allied country.
Palestinian, human rights, and some Jewish groups had urged the Biden administration to bar Smotrich from entering the United States. Berkeley, California-based Jewish Voice for Peace circulated a petition signed by thousands of people urging the administration to deny Smotrich a visa.
"Bezalel Smotrich, an Israeli government official with sweeping power over the occupied West Bank, is publicly and unabashedly inciting genocide and supporting settler pogroms," Jewish Voice for Peace Action political director Beth Miller said on March 1, echoing the sentiment of numerous human rights defenders. "If Biden fails to take action at this moment, the U.S. will be fully complicit in the violence that comes next."
Last Saturday, Smotrich—a self-described "fascist homophobe" who has advocated shooting Palestinian children who resist Israeli repression—walked back his comments on Huwara somewhat, tweeting that "people sometimes use harsh words they don't mean in order to pass a message."
News
SUPPORT OUR WORK.
We are independent, non-profit, advertising-free and 100%
reader supported.