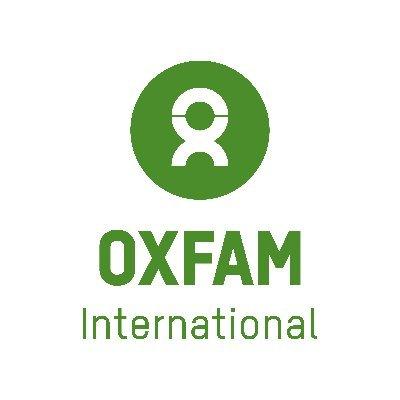 $280 Billion Bailout for Poor Need Not Cost Ordinary Taxpayers Any More Money
WASHINGTON
G20 finance ministers
meeting in London this weekend should provide a $280 billion bailout
for millions of poor people struggling to survive the economic crisis,
Oxfam said today.
A currency transaction tax is one of three measures that could raise
much needed funds for developing countries without putting any extra
burden on ordinary taxpayers. The proposals are set out in a new Oxfam
briefing paper, Money for Nothing: Three ways the G20 could deliver up to $280 billion for poor countries.
Reforming tax havens alone could release $160bn, reallocating an
already agreed IMF bailout could free up another $89bn, and introducing
a currency transaction tax could raise at least a further $30bn - each
a significant sum to help poor people suffering in the crisis.
The money is desperately needed to prevent the crisis derailing
efforts to reduce poverty as developing countries suffer job losses
because of falling trade and capital flows. According World Bank and UN
estimates, between 50-100 million more people will be trapped in
poverty this year, forced to survive on less than $1.25 per day.
Max Lawson, Oxfam senior policy adviser, said: "The beauty of these
proposals is that they allow the G20 to bailout poor people without
asking ordinary taxpayers at home to put their hands in their pockets.
Rich countries that spent $18 trillion bailing out banks should not be
allowed to plead tight budgets as an excuse for failing to help poor
people - especially when there are alternative sources of funding
available that would cost them little or nothing.
"A currency transaction tax for development would force fat cat
bankers to help clean up the mess caused by their greed instead of
returning to bonuses as usual.
"The G20 is already clamping down on tax havens but it must ensure
the benefits are not restricted to countries that have the power to
call these states to account.
"G20 finance ministers should ensure that it is the poorest people
in the world that benefit most from the IMF's distribution of special
drawing rights.
"G20 Finance Ministers have a real opportunity to ensure that poor
countries receive proper protection from a crisis they did nothing to
cause. Millions more families are being forced to make impossible
choices between buying life saving medicines, sending their girls to
school or buying food for their next meal," Lawson said.
The G20 in April promised to provide $240bn to help developing
countries deal with the financial crisis - including $50bn for the
poorest. But the World Bank estimates that developing countries will
need up to $635bn in 2009 just to stand still.
Much more is needed to reduce poverty, increase the number of
children who attend school and tackle health problems such as HIV/AIDS
and malaria.
How the three proposals would work:
Implement a Currency Transaction Tax (CTT) of at
least 0.005% on international currency transactions. It is estimated
that such a tax could generate a minimum of $30 billion per year if
applied to the four major international reserve currencies (US Dollar,
Yen, Euro and British Pound). If more currencies were included, this
figure could increase as high as $50bn. A slightly higher rate could
also provide more resources for government spending in rich countries
facing cuts in services.
Transfer half of rich countries' new Special Drawing Rights allocations.
Agree that at a minimum all the G8 and other major donor countries will
transfer half of their allotted new allocations of IMF Special Drawing
Rights (SDRs) to Low Income Countries. SDRs are a form of IMF quasi
currency distributed to member countries. The April G20 agreed to
create $285 billion worth of SDRs, and rich nations will receive $177
billion of this amount. Oxfam is calling for half of this, $89
billion, to be transferred to the poorest countries.
Deal with tax havens. Put in place a multilateral
agreement for the automatic exchange of full tax information and
require country-by-country reporting of subsidiaries, sales and profits
by multinational corporations, to help developing countries recoup lost
tax revenue. This could result in a further US$160 billion for poor
countries, and at the same time would enable rich countries to recover
their lost tax revenues. The current OECD initiative on tax havens,
supported by the G20, relies on bilateral agreements between countries.
To date no developing country has signed a bilateral agreement with a
tax haven.
Oxfam International is a global movement of people who are fighting inequality to end poverty and injustice. We are working across regions in about 70 countries, with thousands of partners, and allies, supporting communities to build better lives for themselves, grow resilience and protect lives and livelihoods also in times of crisis.
LATEST NEWS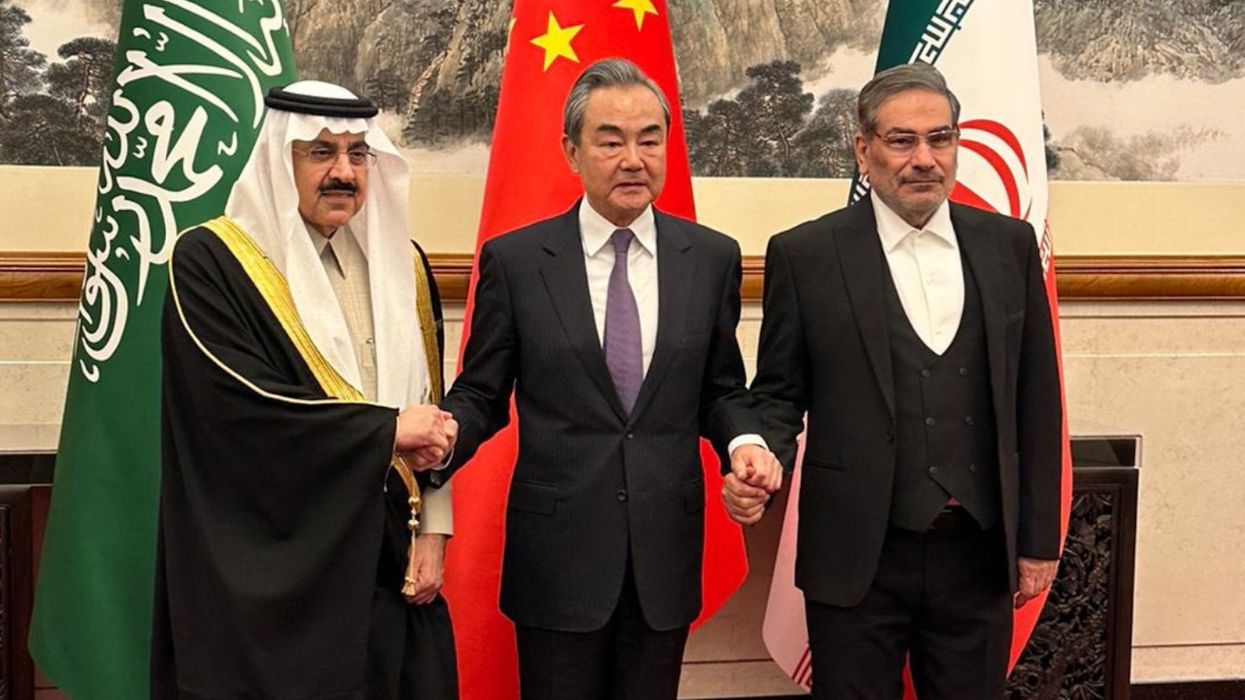 One American intelligence expert urged the U.S. to maintain friendly relations with "barbarous, but long-standing allies" in the Middle East lest China fill the vacuum.
While advocates of peace and a multipolar world order welcomed Friday's China-brokered agreement reestablishing diplomatic relations between Iran and Saudi Arabia, U.S. press, pundits, and politicians expressed what one observer called "imperial anxieties" over the deal and growing Chinese influence in a region dominated by the United States for decades.

The deal struck between the two countries—which are fighting a proxy war in Yemen—to normalize relations after seven years of severance was hailed by Wang Yi, China's top diplomat, as "a victory of dialogue and peace."
The three nations said in a joint statement that the agreement is an "affirmation of the respect for the sovereignty of states and non-interference in internal affairs."
"The U.S. encourages war while China pushes the opposite."
Iran and Saudi Arabia "also expressed their appreciation and gratitude to the leadership and government of the People's Republic of China for hosting and sponsoring the talks, and the efforts it placed towards its success," the statement said.
United Nations spokesperson Stéphane Dujarric thanked China for its role in the deal, asserting in a statement that "good neighborly relations between Iran and Saudi Arabia are essential for the stability of the Gulf region."
Amy Hawthorne, deputy director for research at the Project on Middle East Democracy, a Washington, D.C.-based nonprofit group, toldThe New York Times that "China's prestigious accomplishment vaults it into a new league diplomatically and outshines anything the U.S. has been able to achieve in the region since [President Joe] Biden came to office."
Yun Sun, director of the China program at the Stimson Center, a think tank in Washington, D.C., called the deal a sign of "a battle of narratives for the future of the international order."
CNN's Tamara Qiblawi called the agreement "the start of a new era, with China front and center."
Meanwhile, Ahmed Aboudouh, a nonresident fellow at the Atlantic Council, another D.C. think tank, wrote that "China just left the U.S. with a bloody nose in the Gulf."
At the Carnegie Endowment, yet another think tank located in the nation's capital, senior fellow Aaron David Miller tweeted that the deal "boosts Beijing and legitimizes Tehran. It's a middle finger to Biden and a practical calculation of Saudi interests"

Some observers compared U.S. and Chinese policies and actions in the Middle East.
"The U.S. is supporting one side and suppressing the other, while China is trying to make both parties move closer," Wu Xinbo, dean of international studies at Fudan University in Shanghai, told the Times. "It is a different diplomatic paradigm."
Murtaza Hussein, a reporter for The Intercept,tweeted that the fact that the agreement "was mediated by China as a trusted outside party shows shortcomings of belligerent U.S. approach to the region."

While cautiously welcoming the agreement, Biden administration officials expressed skepticism that Iran would live up to its end of the bargain.
"This is not a regime that typically does honor its word, so we hope that they do," White House National Security Council Strategic Coordinator John Kirby told reporters on Friday—apparently without any sense of irony over the fact that the United States unilaterally abrogated the Iran nuclear deal during the Trump administration.
Kirby added that the Biden administration would "like to see this war in Yemen end," but he did not acknowledge U.S. support for the Saudi-led intervention in a civil war that's directly or indirectly killed nearly 400,000 people since 2014, according to United Nations humanitarian officials.
U.S relations with Saudi Arabia have been strained during the tenure of President Joe Biden. While Biden—who once vowed to make the repressive kingdom a "pariah" over the gruesome murder of journalist Jamal Khashoggi—has been willing to tolerate Saudi human rights abuses and war crimes, the president has expressed anger and frustration over the monarchy's decision to reduce oil production amid soaring U.S. gasoline prices and Russia's invasion of Ukraine.
Nevertheless, the Biden administration is currently trying to broker a peace deal between Saudi Arabia and Israel following the Trump administration's mediation of the Abraham Accords, a series of diplomatic normalization agreements between Israel and erstwhile enemies the United Arab Emirates and Bahrain.
The United States, which played a key role in overthrowing Iran's progressive government in a 1953 coup, has not had diplomatic relations with Tehran since shortly after the current Islamist regime overthrew the U.S.-backed monarchy that ruled with a brutal hand for 25 years following the coup.
Jonathan Panikoff, director of the Scowcroft Middle East Security Initiative in the Middle East Programs for the Atlantic Council, urged the U.S. to maintain friendly relations with brutal dictatorships in the region in order to prevent Chinese hegemony there.

Panikoff wrote in an Atlantic Council analysis:

We may now be seeing the emergence of China's political role in the region and it should be a warning to U.S. policymakers: Leave the Middle East and abandon ties with sometimes frustrating, even barbarous, but long-standing allies, and you'll simply be leaving a vacuum for China to fill. And make no mistake, a China-dominated Middle East would fundamentally undermine U.S. commercial, energy, and national security.
Other observers also worried about China's rising power in the Middle East and beyond.
New York Times China correspondent David Pierson wrote Saturday that China's role in the Iran-Saudi Arabia rapprochement shows Chinese President Xi Jinping's "ambition of offering an alternative to a U.S.-led world order."
According to Pierson:

The vision Mr. Xi has laid out is one that wrests power from Washington in favor of multilateralism and so-called noninterference, a word that China uses to argue that nations should not meddle in each other's internal affairs, by criticizing human rights abuses, for example.

The Saudi-Iran agreement reflects this vision. China's engagement in the region has for years been rooted in delivering mutual economic benefits and shunning Western ideals of liberalism that have complicated Washington's ability to expand its presence in the Gulf.
Pierson noted Xi's Global Security Initiative, which seeks to promote "peaceful coexistence" in a multipolar world that eschews "unilateralism, bloc confrontation, and hegemonism" like U.S. invasions and the North Atlantic Treaty Organization.

"Some analysts say the initiative is essentially a bid to advance Chinese interests by displacing Washington as the world's policeman," wrote Pierson. "The plan calls for respect of countries' 'indivisible security,' a Soviet term used to argue against U.S.-led alliances on China's periphery."
The U.S. has attacked, invaded, or occupied more than 20 countries since 1950. During that same period, China has invaded two countries—India and Vietnam.
"The Chinese, who for years played only a secondary role in the region, have suddenly transformed themselves into the new power player."
New York Times chief White House correspondent Peter Baker also published an article Saturday about how the "China-brokered deal upends Mideast diplomacy and challenges [the] U.S."
"The Americans, who have been the central actors in the Middle East for the past three-quarters of a century, almost always the ones in the room where it happened, now find themselves on the sidelines during a moment of significant change," fretted Baker. "The Chinese, who for years played only a secondary role in the region, have suddenly transformed themselves into the new power player."
Some experts asserted that more peace in the Middle East would be a good thing, no matter who brokers it.
"While many in Washington will view China's emerging role as mediator in the Middle East as a threat, the reality is that a more stable Middle East where the Iranians and Saudis aren't at each other's throats also benefits the United States," tweeted Trita Parsi, executive vice president of the Washington, D.C.-based Quincy Institute for Responsible Statecraft.
"Unfortunately, the U.S. has adopted an approach to the region that has disabled it from becoming a credible mediator," he lamented. "Too often, Washington takes sides in conflicts and becomes a co-belligerent—as in Yemen—which then reduces its ability to play the role of peacemaker."
"Washington should avoid a scenario where regional players view America as an entrenched warmaker and China as a flexible peacemaker," Parsi cautioned.
News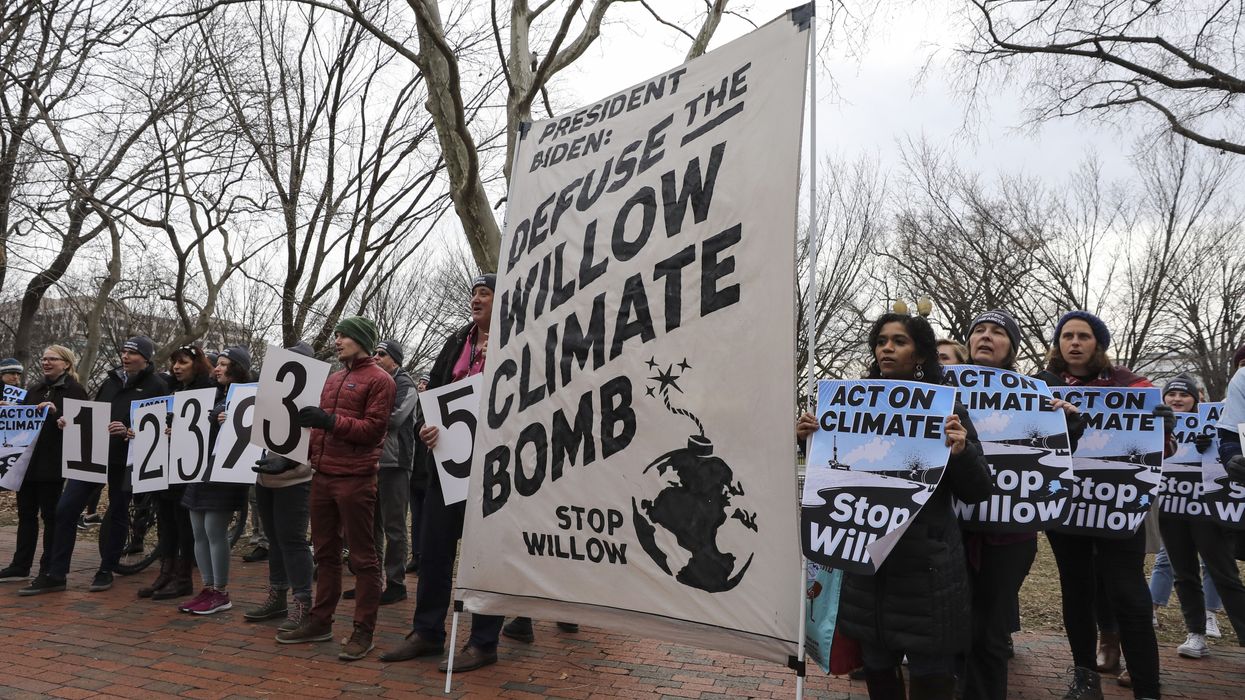 "Anyone who says there has been a final decision is wrong," said White House Press Secretary Karine Jean-Pierre, refuting media reports that the $8 billion "ticking carbon bomb" in Alaska would be imminently approved.

White House Press Secretary Karine Jean-Pierre on Friday denied reports that U.S. President Joe Biden would imminently approve the Willow Project, saying "no final decisions" have been made on the highly controversial $8 billion ConocoPhillips oil drilling endeavor in northern Alaska slammed by critics as a "climate catastrophe."
"Anyone who says there has been a final decision is wrong," Jean-Pierre told reporters Friday evening after outlets including Bloomberg, CNN, and The New York Timesreported that the Biden administration would green-light what would be the single-largest oil operation in the United States.
"President Biden is delivering on the most aggressive climate agenda of any U.S. president in history and spurring an unprecedented expansion of clean energy," the White House spokesperson added.
Republican U.S. Sen. Lisa Murkowski of Alaska—who supports the project—told the Times that she had not received notification of its approval.
"We are not celebrating yet, not with this White House," she said.
Climate campaigners, Indigenous groups, environmentalists, dozens of Democratic U.S. lawmakers, and others are vehemently opposed to what many have called a "ticking carbon bomb" and a "climate catastrophe."
The Biden administration's own assessment of the project acknowledges that it "would likely incur spills," and the Interior Department has expressed "substantial concerns" about the proposal.
According to the Sierra Club:
Willow is sited in a vast Arctic landscape that provides critical habitat for birds from all over the world as well as animals like the caribou that subsistence hunters rely on to feed their families and communities. Native communities, like Nuiquset, are already dealing with the consequences of oil development in the region, including deteriorating air quality and a spike in respiratory disorders. Last year, a well in Conoco's Alpine Field blew out, spewing methane into the air and endangering residents of Nuiquset. These risks are already here, and Willow only makes them worse.
On Friday, former U.S. Vice President Al Gore called the proposed project "recklessly irresponsible," adding that "we must end the expansion of oil, gas, and coal and embrace the abundant climate solutions at our fingertips."
Len Montgomery, public lands campaign director at Environment America, told Common Dreams via email that "we need our leaders to think long-term. Clean energy, not oil, is our future."
"Allowing a brand new Arctic oil project to break ground in one of our most sensitive ecosystems would be short-sighted," Montgomery argued. "This project will exacerbate climate change and will directly harm caribou and polar bears. We are inspired by the outpouring of opposition against this project from across the country and we will continue our efforts to prevent the chillers, the ice roads, and the well pads from ever encroaching on this pristine area."

Quannah Chasinghorse—a Han Gwich'In and Sicangu/Oglala Lakota land protector, climate justice activist, and fashion model from Eagle Village, Alaska and the tribes of South Dakota—wrote in a CNNopinion article Friday that "ConocoPhillips has claimed that the Willow Project could create thousands of construction jobs and hundreds of permanent ones, along with needed oil, but at what cost?"
"We must change the narrative that the land serves us and only exists so that we can extract resources from it."
"Make no mistake, it will not only be local communities, or even Alaskans, who will feel the negative climate impacts of this project," she continued. "According to an analysis from the Center for American Progress, developing and burning oil from the Willow Project would produce up to 287 million metric tons of carbon dioxide over the next 30 years. That's equal to the annual emissions of 76 coal power plants—a third of all coal plants in the United States."
"We must change the narrative that the land serves us and only exists so that we can extract resources from it," Chasinghorse asserted. "My elders tell me that if we take care of the land, the land will take care of us. We cannot live without healthy land. Not just us Gwich'in. All of us, everywhere"
"President Biden, stop the Willow Project," she added. "Stop climate chaos, before it's too late"
News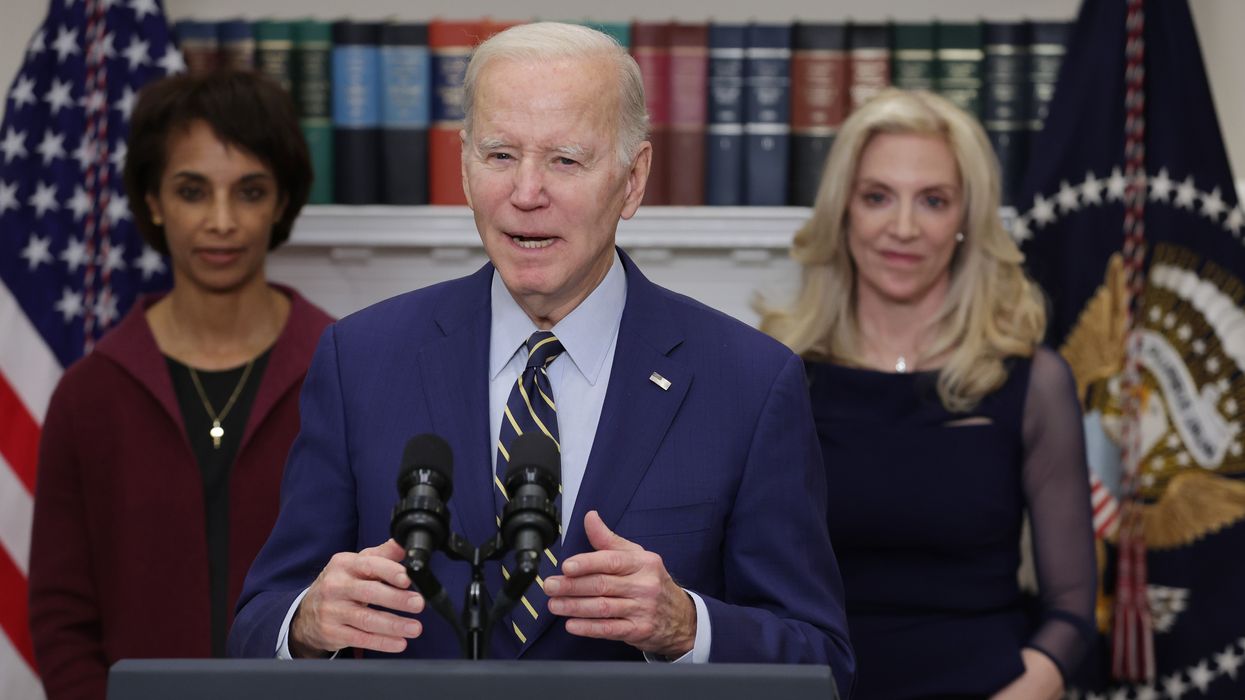 "Republicans have already made clear they're on the side of the 1 Percenters and big corporations by trying to shield rich tax cheats and endangering Social Security and Medicare with deficit-busting tax cuts for the wealthy and corporations," said one expert. "The contrast couldn't be sharper."
While far-right Republicans continue threatening to blow up the global economy unless Congress makes cuts to popular social programs, progressive taxation experts are celebrating U.S. President Joe Biden's latest push to invest in "widespread prosperity" by raising taxes on wealthy individuals and corporations.
As part of his fiscal year 2024 budget blueprint unveiled Thursday, Biden calls for a 25% minimum tax on the wealthiest 0.01%; reforms to ensure high-income individuals pay their fair share into the Medicare Hospital Insurance trust fund; and repealing 2017 tax cuts and restoring the top tax rate of 39.6% for people making over $400,000 a year.
Along with pushing for raising the corporate tax rate from 21% to 28%—which is still far below the 35% rate that was in place prior to Republicans' 2017 tax overhaul—the president advocates expanding the child tax credit while eliminating tax subsidies for cryptocurrency transactions, fossil fuel companies, and real estate.
Biden also "proposes to reform the international tax system to reduce the incentives to book profits in low-tax jurisdictions, stop corporate inversions to tax havens, and raise the tax rate on U.S. multinationals' foreign earnings from 10.5% to 21%," according to a White House fact sheet.
Although many of these proposals are unlikely to go anywhere due to the GOP-controlled U.S. House and divided Senate, Groundwork Collaborative executive director Lindsay Owens said Friday that "it's great to see President Biden leading the charge to increase taxes on billionaires, crack down on stock buybacks by massive corporations, and prevent the wealthiest Americans from cheating on their taxes and avoiding paying what they owe."
"The tax policies laid out in this budget are fair, popular, and long overdue," she declared. "The next time someone claims that we can't afford to protect Social Security and Medicare for future generations—or that we need to cut popular investments in education, healthcare, housing, or clean energy—show them President Bident's latest budget proposal and ask them why they care so much about protecting the ultrawealthy from paying their fair share."
According to Institute on Taxation and Economic Policy executive director Amy Hanauer, "President Biden's budget proposal presents a bold vision for what tax justice should look like in America."
"The provisions would raise substantial revenue, fund important priorities, and increase tax fairness," she stressed. "The revenue raisers are laser-focused on taxing very wealthy individuals and corporations, and the budget would reduce the deficit while easing costs for American families, particularly for middle and low-income parents."
Americans for Tax Fairness executive director Frank Clemente asserted Thursday that "President Biden's budget plainly shows whose side he's on: working families struggling with the high cost of healthcare, childcare, housing and more—not the wealthy elite and their big corporations rolling in dough and dodging their fair share of taxes."

"Republicans have already made clear they're on the side of the 1 Percenters and big corporations by trying to shield rich tax cheats and endangering Social Security and Medicare with deficit-busting tax cuts for the wealthy and corporations," Clemente added. "The contrast couldn't be sharper."
As Common Dreams reported earlier Friday, the House Freedom Caucus said its 45 members would "consider voting" to raise the U.S. debt limit if their colleagues in Congress abandon some of Biden's key economic priorities, slash hundreds of billions of dollars in social spending, and restrict federal agencies' future budgets.
Responding on Twitter, Biden said that "extreme MAGA House Republicans are showing us what they value: tax breaks for the rich."

News
SUPPORT OUR WORK.
We are independent, non-profit, advertising-free and 100%
reader supported.