For Immediate Release
Contact:
Naomi Seligman 202.408.5565
CREW Files DOJ Complaint Against Chamber of Commerce and Tom Donohue for Criminal FEC Violations
WASHINGTON
Earlier today, Citizens for Responsibility and Ethics in Washington (CREW) asked the Department of Justice to initiate an investigation into whether the Chamber of Commerce (the Chamber) and its president, Tom Donohue, made illegal corporate contributions to the November Fund in violation of campaign finance law.
In September 2004, CREW filed a complaint with the Federal Election Commission (FEC) alleging the Chamber and Mr. Donohue violated the Federal Election Campaign Act (FECA) by making impermissible corporate contributions to the November Fund, a 527 organization.
The November Fund was formed in August 2004 in reaction to the selection of John Edwards as the Democratic nominee for vice president. The group warned that Edwards' election would be devastating for tort reform. The organization ran a website entitled www.thetruthaboutriallawyers.com, and sent direct mail pieces on Kerry and Edwards' tort reform positions.
Over four years after CREW filed its complaint, on December 15, 2008, the FEC hand-delivered to CREW a letter stating that in March 2005, the FEC found reason to believe Mr. Donohue and the Chamber had, in fact, violated the law by making $3 million in illegal corporate contributions to the November Fund. Nevertheless, on October 21, 2008, following a deadlocked 3-3 vote, the FEC dismissed the case without further action.
Knowing and willful violations of campaign finance laws involving amounts of over $25,000 are punishable by imprisonment of up to 5 years and fines.
CREW executive director Melanie Sloan stated, "it is outrageous that four years after a complaint was filed, the FEC finally finds that indeed, illegal corporate contributions were made to influence the 2004 presidential election, but the Commission is not going to take any action. If there are no consequences for such blatant violations of the law, what is to stop the Chamber, Mr. Donohue and other major campaign donors from ignoring campaign finance laws to influence the outcome of federal elections?"
Sloan continued, "Luckily, given that FEC remains useless as usual, Americans can depend on the Department of Justice to ensure clean and fair elections. Our democratic system of government depends upon it."
See the Related Documents section on the right for more information.
Citizens for Responsibility and Ethics in Washington (CREW) is a nonprofit 501(c)(3) organization dedicated to promoting ethics and accountability in government and public life by targeting government officials -- regardless of party affiliation -- who sacrifice the common good to special interests. CREW advances its mission using a combination of research, litigation and media outreach.
LATEST NEWS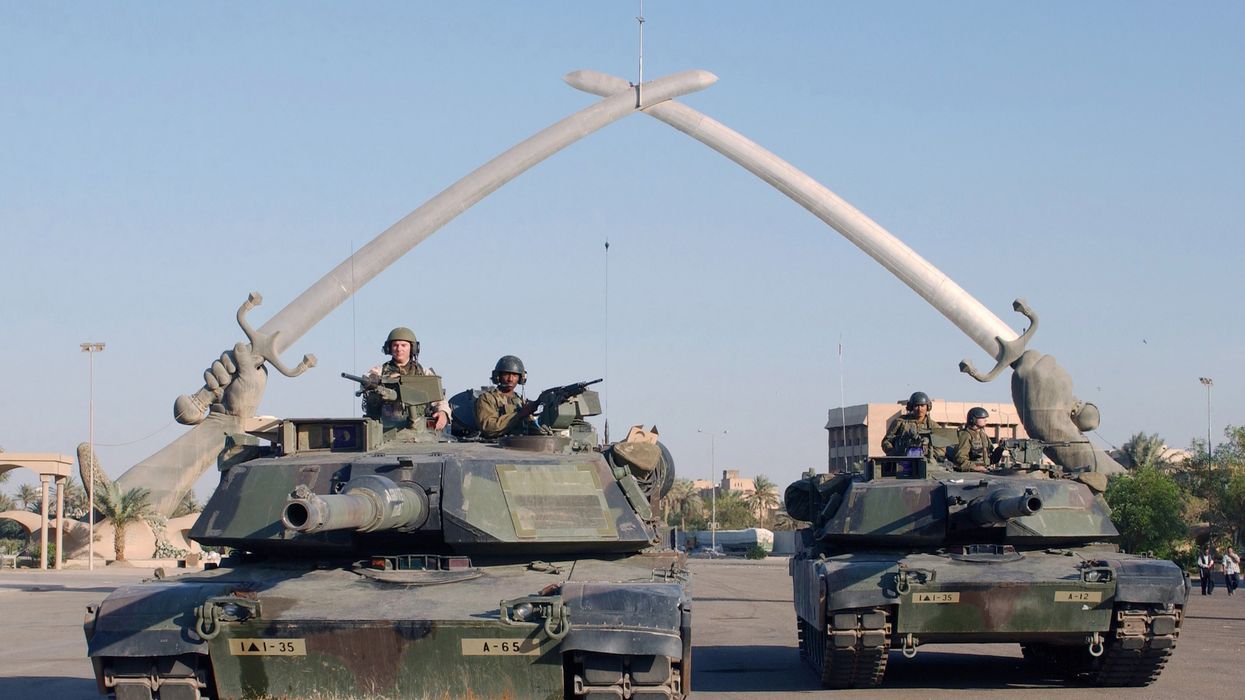 The Costs of War Project said the U.S.-led invasion and occupation "caused massive death, destruction, and political instability," killing hundreds of thousands of people while displacing millions more.

As the 20th anniversary of the U.S.-led invasion and occupation of Iraq approaches, a leading research institute on Wednesday said that "the total costs of the war in Iraq and Syria are expected to exceed half a million human lives and $2.89 trillion" by 2050.
The Costs of War Project at Brown University's Watson Institute for International and Public Affairs said that "this budgetary figure includes costs to date, estimated at about $1.79 trillion, and the costs of veterans' care through 2050."
According to the project:
March 19-20, 2023 marks 20 years since United States forces invaded Iraq to oust dictator Saddam Hussein, under the false claim that his regime was manufacturing weapons of mass destruction. The ensuing war, in which U.S. ground presence peaked in 2007 with over 170,000 soldiers, caused massive death, destruction, and political instability in Iraq. Among the consequences was the increase of sectarian politics, widespread violence, and the rise of the Islamic State militant group with its terror attacks throughout the Middle East.

Though the U.S. government officially ended its Iraq War in 2011, the repercussions of the invasion and occupation as well as subsequent and ongoing military interventions have had an enormous human, social, economic, and environmental toll. An estimated 300,000 people have died from direct war violence in Iraq, while the reverberating effects of war continue to kill and sicken hundreds of thousands more.
The new report includes estimates for Syria, which the United States began bombing during the Obama administration after Islamic State militants rose to power amid the destabilization and power vacuum caused by the Iraq invasion and Syrian civil war. Including Syria, the Costs of War Project says between 550,000-580,000 people have been killed since March 2003, and "several times as many may have died due to indirect causes such as preventable diseases."
"More than 7 million people from Iraq and Syria are currently refugees, and nearly 8 million people are internally displaced in the two countries," the publication notes.
University of Oxford professor and Costs of War Project co-director Neta C. Crawford, who authored the report, said in a statement that "the Bush administration was convinced and assured the American people and the world that the war would have few casualties of all kinds—civilian and military—and would lead to quick victory."
"As the Costs of War Project has documented consistently, these optimistic assumptions are confronted by a record of death, high and ongoing costs, and regional devastation," she added.
Those ongoing costs include a recent $397.5 million budget request from the Biden administration to fight what's left of Islamic State.

News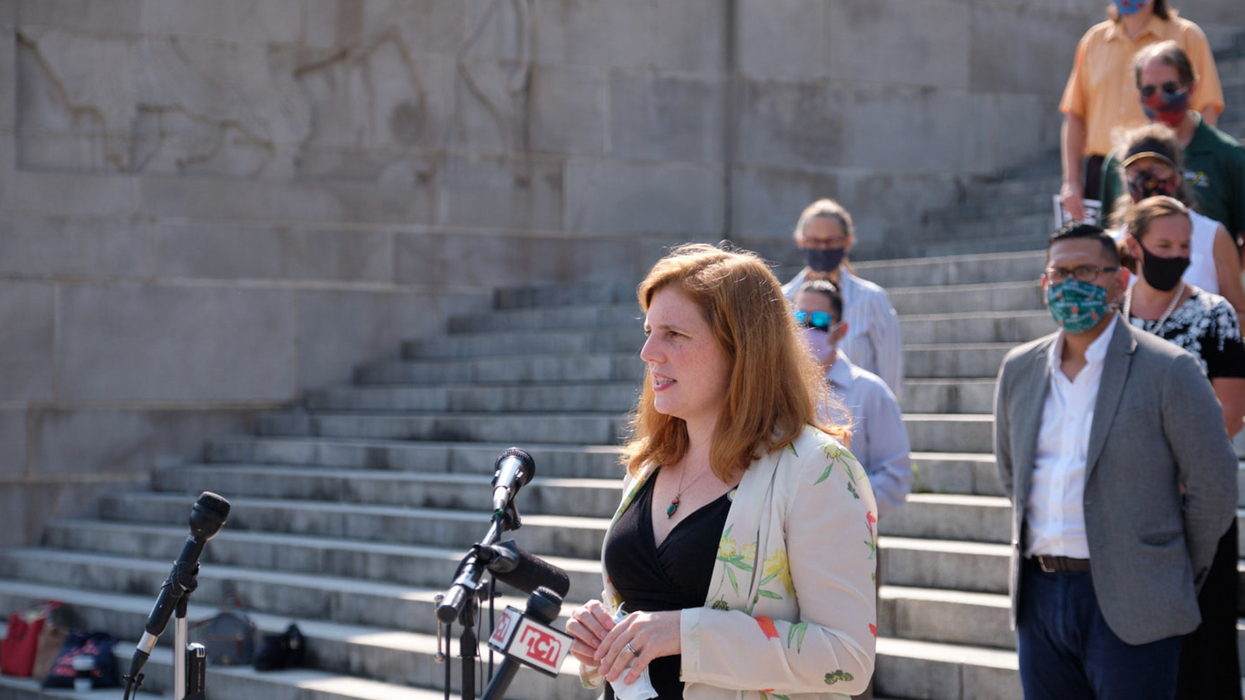 "If you want to inflict pain upon our children, I am going to inflict pain upon this body," said state Sen. Machaela Cavanaugh, who has filibustered for three weeks to block a proposed ban on gender-affirming care for youth.
The Nebraska state Senate's 90-day legislative session reached its halfway point on Wednesday, but not a single bill has been passed yet thanks to a filibuster that was begun three weeks ago by state Sen. Machaela Cavanaugh in a bid to stop Republicans from "legislating hate" against transgender children across the state.
Cavanaugh (D-6) was horrified to see an anti-transgender rights bill advance to the Senate floor in late February and was determined to keep it from passing into law, as at least nine other anti-LGBTQ+ bills have in state legislatures so far this year.
The so-called Let Them Grow Act (Legislative Bill 574) would bar transgender and nonbinary people under the age of 19 from obtaining gender-affirming healthcare.
Republicans hold 32 seats in the state Senate compared to Democrats' 17, but it takes 33 votes to overcome a filibuster.
"The children of Nebraska deserve to have somebody stand up and fight for them."
So Cavanaugh has spent every day in session since the bill arrived on the Senate floor introducing dozens of amendments to other pieces of legislation, slowing the Senate's business to a crawl and taking up every hour of debate time permitted by the chamber's rules—at times speaking at length about unrelated topics including her favorite foods and movies.
"If this Legislature collectively decides that legislating hate against children is our priority, then I am going to make it painful, painful for everyone, because if you want to inflict pain upon our children, I am going to inflict pain upon this body," Cavanaugh told her colleagues during one debate session. "I have nothing, nothing but time, and I am going to use all of it."
"I will burn the session to the ground over this bill," she added.
The Let Them Grow Act, like a number of the approximately 150 anti-LGBTQ+ bills that have been introduced in other states so far this year, would prohibit gender-affirming surgical procedures, hormone therapy, and puberty blockers for minors.
Gender-affirming care for minors is supported by the American Medical Association, the American Psychiatric Association, and the American Academy of Pediatrics, with the latter organization noting in a 2018 policy statement that many transgender youths experience fear of discrimination by providers and "lack of continuity with providers" as a result of limited access to gender-affirming care.
A study by the University of Washington found that youths who received gender-affirming care were 73% less likely to experience suicidality and 60% likely to suffer from depression than those who did not obtain care.
Cavanaugh also told the Associated Press Wednesday that 58% of transgender and nonbinary youths in her state seriously considered suicide in 2020, according to a 2021 survey by the Trevor Project, and more than 1 in 5 said they had attempted suicide.
"The children of Nebraska deserve to have somebody stand up and fight for them," Cavanaugh told the AP.

Speaking to "The New Yorker Radio Hour" last week, the senator said some of her Republican colleagues have privately told her they are frustrated with their own party's agenda as GOP leaders including Florida Gov. Ron DeSantis and former President Donald Trump wage attacks on transgender children.
"What has been expressed to me is a frustration over discussing policies like this instead of discussing policies that most of them ran to be here discussing. This is what a culture war looks like apparently," said Cavanaugh. "What I'm asking of them is to rise up and say that, if this really isn't who they are, rise up and say that and stop having private conversations with me telling me how much you don't like the bill, how much you don't want to be focusing on this issue, and rise up and say something about it. I'm challenging them."
LGBTQ+ advocacy group OutNebraska told the AP that Cavanaugh has embarked on a "heroic effort."
"It is extremely meaningful when an ally does more than pay lip service to allyship," said executive director Abbi Swatsworth. "She really is leading this charge."
News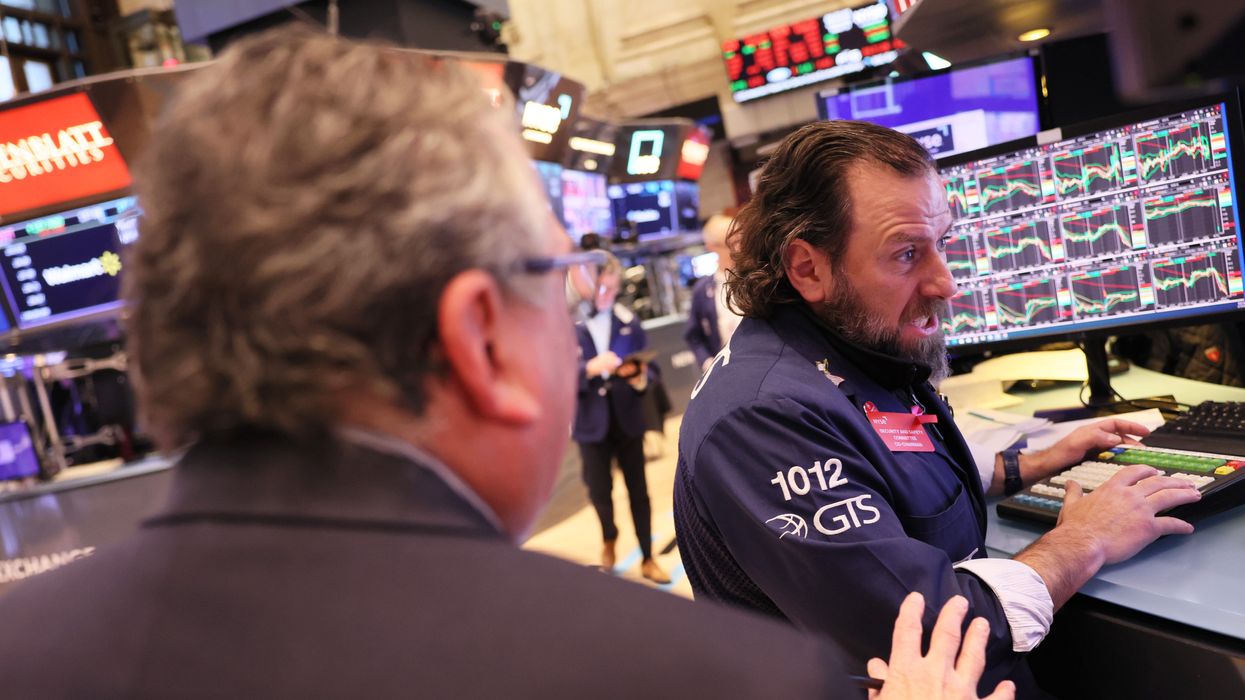 "Is this the next financial crisis unfolding? It feels like it may be—and all because of reckless increases in interest rates by central banks," argued one political economist.
A vanishingly short period of relief in U.S. and global markets was shattered Wednesday after the scandal-plagued Swiss banking giant Credit Suisse announced that its auditor identified "material weakness" in its financial reporting and the firm's largest investor—the Saudi National Bank—said it wouldn't inject more cash to bolster the company.
As its share price plunged, Credit Suisse intensified concerns about its financial health—and broader alarm about the stability of global markets—by pleading with the Swiss National Bank and the regulator Finma to issue public statements of support for the lender, which controlled roughly $580 billion in assets at the end of last year.
"The bank said it is working to address the problems [with its financial reporting], which 'could require us to expend significant resources,'" The Washington Postreported Wednesday. "It cautioned that the troubles could ultimately impact the bank's access to capital markets and subject it to 'potential regulatory investigations and sanctions.'"

The fresh crisis at Credit Suisse, which comes just days after two U.S. banks collapsed, compounded fears that seemingly isolated problems at individual financial institutions could signal a deeper systemic threat with far-reaching implications for the interconnected global economy.
"This is scary—financial markets are now betting on Credit Suisse failing—and no one can pretend there will not be a fallout from that," Richard Murphy, a professor of accounting practice at Sheffield University Management School in the U.K., wrote Wednesday, pointing to the soaring price of the bank's five-year credit default swaps, which prompted flashbacks to the 2008 global financial crisis.
"Is this the next financial crisis unfolding? It feels like it may be—and all because of reckless increases in interest rates by central banks," Murphy added.
Experts and analysts have argued that—along with years of deregulation—the U.S. Federal Reserve's rapid interest rate hikes contributed to the fall of California-based Silicon Valley Bank (SVB), which sold its bond portfolio at a major loss last week after it declined in value due to the Fed's actions.
While U.S. lawmakers have lambasted SVB for poor risk management, the firm was hardly alone in taking on large bond holdings when interest rates were low only to watch them lose value precipitously as central banks jacked up rates to combat high inflation.
"Investors said Credit Suisse's problems were a reminder that Europe's banks also had large holdings of bonds that had been hammered by rising interest rates," the Financial Timesreported.
As The American Prospect's David Dayen put it Wednesday, "As long as interest rates keep rising, more banks will be exposed."
"Credit Suisse is in principle a much bigger concern for the global economy than the regional U.S. banks which were in the firing line last week."
Just a week ago, it appeared that Fed Chair Jerome Powell was bent on continuing to raise interest rates even amid mounting warnings about the potentially devastating impacts on millions of workers whose wages and jobs are on the line.
But faced with growing panic in the financial sector, Powell is now widely expected to step on the brakes—at least temporarily—at the Fed's policy meeting next week. Powell is himself a former investment banker, and Wall Street lobbies the Fed on a range of issues.
Reutersreported Wednesday that "expectations for the U.S. central bank's next move have swung wildly in recent days, after the sudden failure of two regional banks late last week triggered alarm about the health of the banking system and raised doubts about how much further the Fed may take what has been an aggressive fight against stubbornly high inflation."

Turmoil at Credit Suisse, which insists its balance sheet is "strong," will likely cement the case against further Fed rate hikes in the near future, analysts suggested.
The Treasury Department is reportedly monitoring news at Credit Suisse, whose U.S. arm is overseen by the Fed.

"Credit Suisse is in principle a much bigger concern for the global economy than the regional U.S. banks which were in the firing line last week," Andrew Kenningham, chief Europe economist with Capital Economics, wrote in a research note on Wednesday. "Credit Suisse is not just a Swiss problem but a global one."
News
SUPPORT OUR WORK.
We are independent, non-profit, advertising-free and 100%
reader supported.