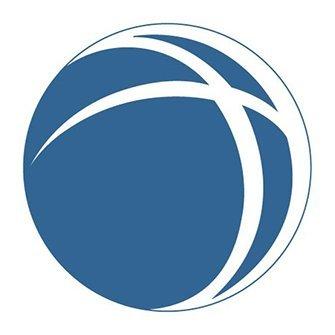 Anti-Iraq War Group Comes Out in Support of US-Iraq Security Agreement
WASHINGTON
Council for a Livable World, a leading anti-Iraq war organization, announced its support today for the status of forces agreement recently signed by the United States and Iraq.
Iraqi and American negotiators have been working on the pact for over a year. The Iraqi parliament is expected to vote on the agreement on Wednesday. To pass, the agreement needs to get 138 votes out of 275 Iraqi lawmakers and also must be ratified by the Iraqi presidential council.
"Given where we find ourselves today, we see the agreement as the best way for the United States to leave Iraq promptly and responsibly," said John Isaacs, executive director of Council for a Livable World. "The agreement reflects the views held by the majority of Iraqis and Americans that it is time for U.S. combat forces to start getting out of Iraq."
Isaacs is available for comment today (Wednesday, November 26) from Washington, DC until 3PM.
The agreement mandates that "all U.S. combat forces" withdraw from urban areas in Iraq by June 30, 2009, and that "all U.S. forces" withdraw from the country by December 31, 2011. The agreement upholds Iraq's "sovereign right" to demand the departure of U.S. forces anytime and recognizes the United States' "sovereign right" to remove its forces earlier than the end of 2011.
For more information about the agreement, see the in depth analysis online.
The agreement also bars permanent American bases in Iraq, prohibits the United States from using Iraqi territory to launch attacks against other nations, and bars any residual U.S. forces in Iraq beyond the end of 2011.
"The signing of this agreement, along with the election of a new president who ran on a platform to end the war in Iraq, suggests that anti-Iraq war efforts have not been in vain," added Isaacs. "Primary credit of course goes to the Iraqis. They drove a hard bargain."
As with any complicated accord, not every part of the status of forces agreement is perfect. Downsides include both the Bush administration's refusal to send the agreement to Congress for approval and various ambiguities in the text that could lead to future disputes.
"Question marks remain in the agreement concerning freedom of action for U.S. soldiers, vague security commitments, and protection of Iraqi assets," said Travis Sharp, a defense analyst at Council for a Livable World who studied the agreement. "Thankfully the text provides President-elect Barack Obama with flexibility to amend or cancel the agreement if he needs to."
The Council for a Livable World promotes policies to reduce and eventually eliminate nuclear weapons, and to minimize the risk of war through lobbying and by helping elect and support Members of Congress who share our goals. For more than 50 years, the Council for a Livable World has been advocating for a more principled approach to U.S. national security and foreign policy.
(202) 543-4100
LATEST NEWS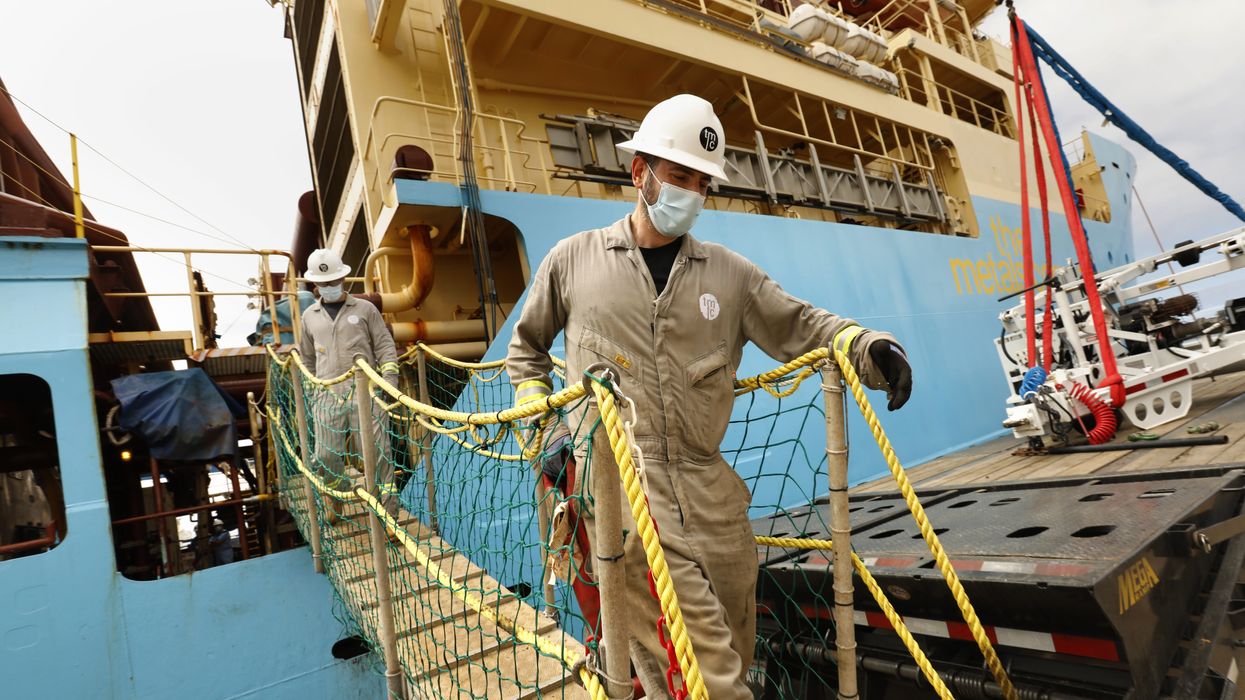 "There can be no exploitation of the deep seabed without agreeing on a set of rules and regulations that ensure high environmental standards," said one Belgian delegate to the International Seabed Authority.
As delegates from 36 countries convene in Kingston, Jamaica for a summit on the deep sea, a number of diplomats are accusing the administrative head of the United Nations-affiliated International Seabed Authority of trying to push the body to approve a mining application without first finalizing regulations on how the project should move forward.
The International Seabed Authority (ISA) is expecting to receive an application later this year from The Metals Company, a Canadian firm whose deep sea mining plans are sponsored by Nauru, the Kingdom of Tonga, and the Republic of Kiribati.
In 2021, a subsidiary of The Metals Company joined Nauru's then-president, Lionel Aingimea, in triggering a "two-year rule" obliging the ISA to adopt and finalize deep sea mining rules and regulations by July 2023.
The company " forced governments' hands, using an obscure and controversial legal loophole to set an ultimatum for governments," said Greenpeace last week as the delegates gathered in Kingston for the 28th session of ISA.
"The future of half the surface of the planet has to be decided in the best interests of humanity—not the timeframe imposed by a company running out of cash."
Several members of the authority say Michael Lodge, a British lawyer who serves as ISA's secretary general, is actively working to help The Metals Company achieve its goal of extracting 1.3 million tons of rocks containing cobalt, nickel, copper, and manganese—ingredients for electric vehicle batteries—starting in 2024. The company ultimately wants to collect 12 million tons per year and generate roughly $30 billion.
When the delegates met virtually ahead of the 28th Session to discuss how they would proceed if they receive the company's application this year, some suggested revising the ISA's permitting process to delay the start of mining, as several countries advocate for a "precautionary pause" to better evaluate the effect of deep sea mining on marine life.
A study by British and American researchers published last month found that "deep seabed mining operations, if permitted, could present significant risks to ocean ecosystems" and that "disturbance on any scale is likely to be long lasting and irreversible."
"There can be no exploitation of the deep seabed without agreeing on a set of rules and regulations that ensure high environmental standards and a sound scientific knowledge," Hugo Verbist, the Belgian representative on the ISA's governing council, said in Kingston last week.
In his prepared remarks at the earlier meeting, Lodge told the representatives that the "decision-making procedure is carefully designed to balance all interests represented in the council and it would be dangerous to disturb this balance," suggesting they should not make any changes that would delay The Metals Company's project.
"We should let the system work as it is intended to do," Lodge said.
Although Lodge's position as secretary general requires him to remain neutral as delegates on ISA's governing council weigh decisions about deep sea regulations, one Greenpeace senior oceans policy adviser said Lodge is showing clear support for "the two-year ultimatum" invoked by The Metals Company, which "puts the interests of the few over the many and would make it impossible for governments to fulfill their key obligation to protect the oceans."
"Many governments have voiced unease at pressure to rush vital political negotiations over equity and ocean health," said Sebastian Losada of Greenpeace. "The future of half the surface of the planet has to be decided in the best interests of humanity—not the timeframe imposed by a company running out of cash."
Lodge's comments were also criticized by delegates from Costa Rica and Germany, both of which have supported a "precautionary pause" on mining.
"It is not the task of the secretariat to interfere in the decision- making of the other organs and subsidiary organs of the International Seabed Authority," Franziska Brantner, Germany's minister for economic affairs and climate action, wrote in a letter to Lodge last week. "Notwithstanding the above, you used your introductory statement to the intersessional dialogue on 8 March 2023 to present your preferred interpretation of the agreements as the supposed legal framework for delegations' decision-making... The federal government is seriously concerned about this approach."
Lodge dismissed Brantner's allegations, calling them "bold and unsubstantiated" and telling The New York Times that he places "high importance on the preservation and protection of the marine environment" and wants "to ensure that decision-making processes around economic activity in the deep seabed is based on best available scientific knowledge."
The secretary general has dismissed the work of ocean conservation groups in the recent past, telling the Times in 2021 that advocates use images of "turtles with straws up their noses and dolphins" to "get public sympathy."
"They see an opportunity to exert power over governments and potentially shut down a new ocean activity before it begins," Lodge added.
Greenpeace called on the governing council to "draw a line and ensure that the deep sea is protected from mining."
"They can't allow this reckless industry to go ahead," Losada said.
News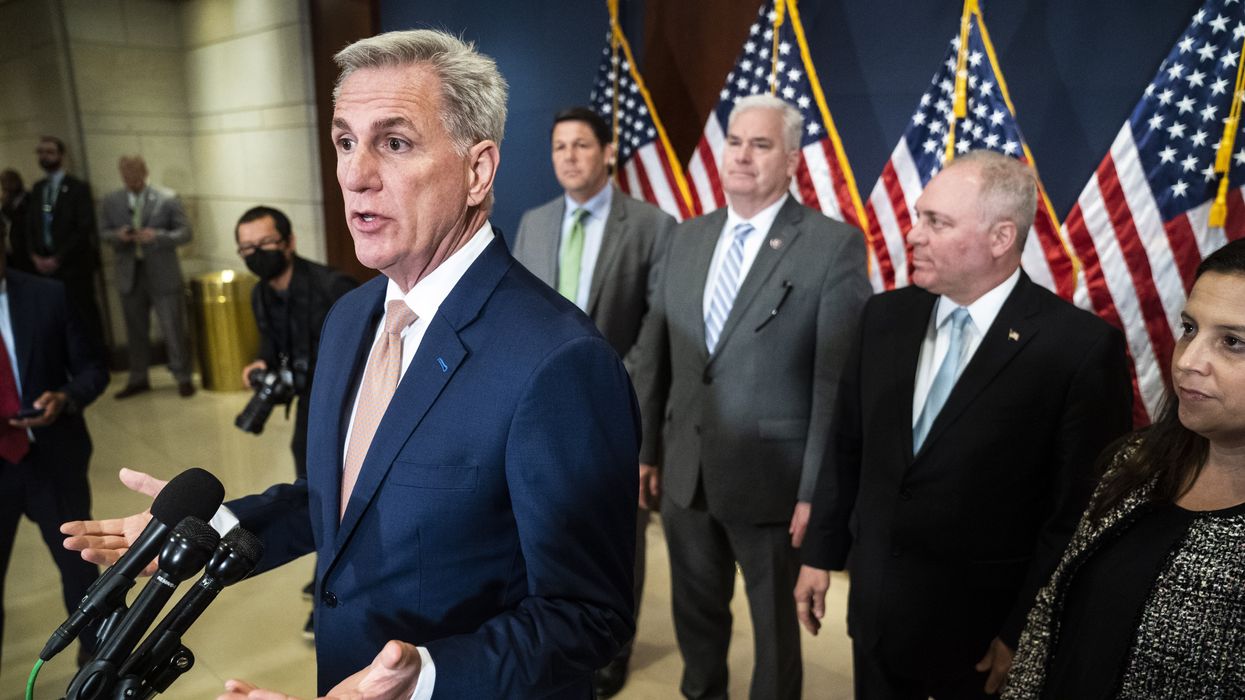 Citing assessments from federal agencies, Rep. Rosa DeLauro said House Republicans' push for across-the-board budget cuts is "unrealistic, unsustainable, and unconscionable."
The top Democrat on the House Appropriations Committee on Monday released letters from federal agencies that together provide a detailed look at the implications of the House GOP's proposed budget cuts, which would take an axe to programs that help millions of people make rent, feed their families, and afford childcare.

Rep. Rosa DeLauro (D-Conn.) asked the leaders of major government departments to outline what would happen if House Republicans succeeded in their push to freeze federal spending at fiscal year 2022 levels, a move that would inflict deep across-the-board cuts on agency budgets.
DeLauro said the agencies' responses make clear that the cuts "would cause irreparable damage to our communities by gutting the programs every single American relies on."
"Those proposals are unrealistic, unsustainable, and unconscionable," said DeLauro. "The draconian cuts would take away the opportunity for 80,000 people to attend college and impact all 6.6 million students who rely on Pell Grants. If implemented, 200,000 children will lose access to Head Start, and 100,000 children will lose access to childcare, undermining early education and parents' ability to go to work."
"As if that was not enough to deter these harmful cuts," she added, "1.2 million women, infants, and children would lose vital nutrition assistance they receive through WIC."
Those figures come directly from letters that agency heads sent to DeLauro last week as congressional Democrats and the Biden administration ramp up their criticism of the House GOP's pursuit of steep spending cuts, which Republicans are demanding in exchange for lifting the debt ceiling and averting a catastrophic default.
Rep. Mario Diaz-Balart (R-Fla.) toldRoll Call on Monday that House Appropriations Chair Kay Granger (R-Texas) has instructed Republicans to "scrub every penny, every department, every agency, dollar, every penny spent, to try to find savings, to try to figure out where we can cut spending in a responsible way"—though top GOP lawmakers have indicated they will likely shield the fraud-ridden Pentagon Pentagon from cuts.
"Continued Republican calls for cuts of this magnitude—both secret proposals from Republican leadership and public demands from extremists in the party—would be absolutely detrimental to all Americans."
In a March 17 letter, the U.S. Department of Housing and Urban Development (HUD) warned that reverting its budget to fiscal year 2022 levels would strip federal rental assistance from 640,000 families, making it "impossible to stave off mass evictions."

The Department of Education, meanwhile, estimated that GOP cuts would have the effect of "removing more than 13,000 teachers and service providers from classrooms serving low-income children."
"A reduction of 22% from currently enacted levels would cut $468 million in federal support to determine, disburse, and service student aid," the agency continued. "This level of funding would have devastating effects on student and parent interactions with the department, as well as on their ability to successfully apply for and receive student aid."
In a press release, DeLauro spotlighted projections from other agencies that demonstrate the far-reaching consequences of the GOP's austerity push:
After recent near-misses, our air travel would come to a halt with 125 Air Traffic Control Towers shutting down, impacting one-third of all airports;
Following the catastrophic derailments in eastern Ohio and West Virginia, rail safety jobs would be dramatically reduced, with 11,000 fewer safety inspection days, and 30,000 fewer miles of track inspected annually;
Amid a mental health and overdose crisis, nearly 1 million people facing a suicidal or mental health crisis would be unable to access support services through the 988 Suicide and Crisis Lifeline, and tens of thousands of individuals could be denied admission to opioid use disorder treatment, denying them a potentially life-saving path to recovery;
An estimated 2 million vulnerable individuals and families, including rural and underserved populations, would lose access to healthcare services through Community Health Centers;
With the looming rise of food insecurity, nutrition services, such as Meals on Wheels, would be cut for more than 1 million seniors; and
The Social Security Administration would be forced to close field offices and reduced access to in-person services, and people applying for disability benefits would wait an additional two months for the processing of claims.
And that's not even the full picture: DeLauro is still awaiting responses from the Environmental Protection Agency and the Agency for International Development, among other departments.
"The programs that we fund every year keep our communities safe and healthy, lower prices, and create jobs, and we have increased investments in them year after year with the support of Democrats and Republicans in both the House and the Senate," DeLauro said Monday.
"Continued Republican calls for cuts of this magnitude—both secret proposals from Republican leadership and public demands from extremists in the party—would be absolutely detrimental to all Americans, many of whom have not seen a pay raise in years and are struggling to pay their bills," said the Connecticut Democrat. "The math is not there."
News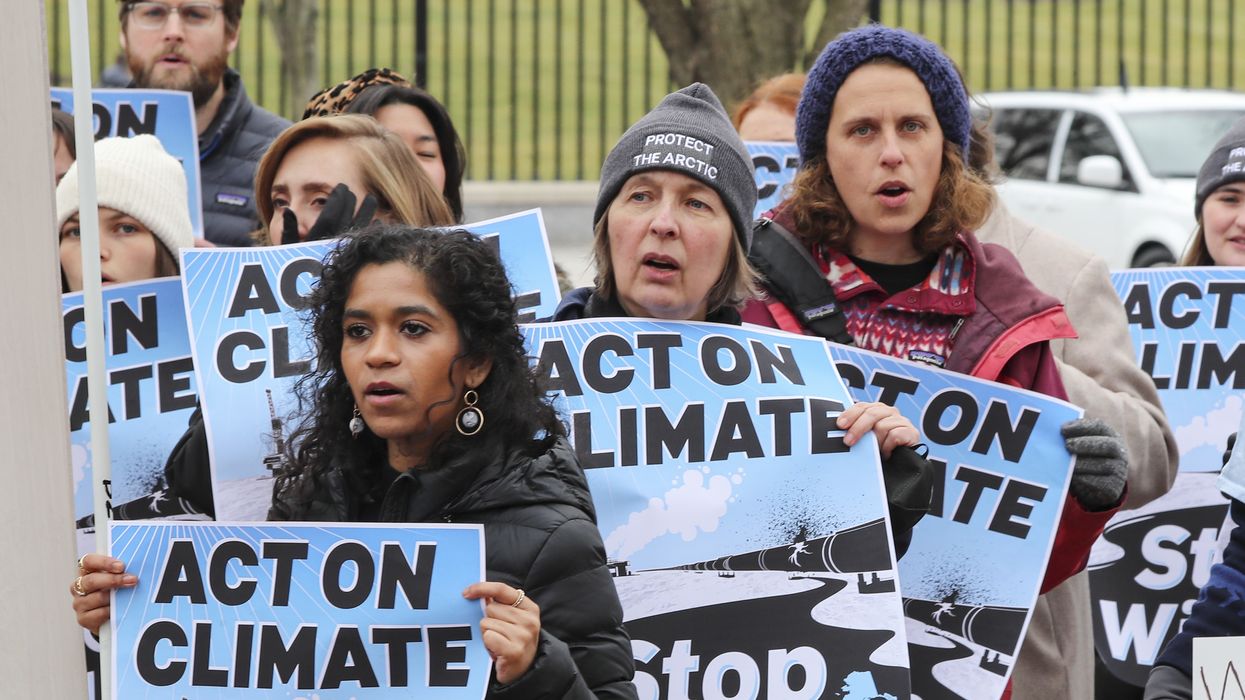 "Biden will keep being haunted until he changes course," said one climate campaigner.
Further emboldened by the Intergovernmental Panel on Climate Change's fresh call for rapid emission cuts, campaigners are planning to rally outside the U.S. Interior Department on Tuesday morning to protest the Biden administration's approval of a massive oil drilling project that—if completed—would spew millions of tons of carbon dioxide into the atmosphere each year.
In a press release announcing the demonstration, which is set to begin at 9:00 am ET, Fossil Free Media said those voicing outrage over the administration's decision to greenlight the project will include climate activists, social media influencers, students, and others.
The protest will coincide with President Joe Biden's planned remarks at the White House Conservation in Action Summit at the Interior Department, which signed off on a version of ConocoPhillips' Willow Project last week despite widespread opposition and warnings that it would undermine the global climate fight.
The Interior Department has estimated that the Alaska drilling project—the largest of its kind on U.S. public land—could produce nearly 580 million barrels of oil over three decades and unleash more than 270 million metric tons of planet-warming CO2. Green groups are suing the administration in an effort to stop the project, which is not expected to begin producing oil for another six years.

Jamie Henn, the director of Fossil Free Media, wrote Monday that the IPCC's report "makes it all the more clear that Biden's approval of the Willow Project was an act of climate denial and destruction."
The report, the product of years of work by hundreds of leading scientists from around the world, says greenhouse gas emissions must be cut by 60% over roughly the next decade to keep the Paris climate accord's critical warming target alive.
The Biden administration's approval of the Willow Project and other drilling—during his first two years in office, Biden outpaced former President Donald Trump in permit approvals—called into further doubt the White House's commitment to treating the climate crisis as an "existential threat."
"Reading the U.N.'s latest dire climate warnings just days after Biden approved massive new Arctic oil drilling is utterly infuriating," Shaye Wolf, climate science director at the Center for Biological Diversity, said Monday. "The fossil-fueled path to more climate disasters, mass displacements, and wildlife extinctions is bleak, but it's not inevitable."
"Chief among world leaders, Biden has the tools to not only ratchet up renewables but move us decisively off fossil fuels," Wolf added. "Scientists have mapped the way to a livable planet, but we need the political will to get us there."
On Monday, shortly following the release of the IPCC report, climate activists disrupted a Washington, D.C. event hosted by the Center for Strategic and International Studies, where White House climate adviser Ali Zaidi appeared to deliver an address on the "future of U.S. climate and energy leadership."
Reutersreported that "a dozen protesters holding a sign saying 'End Fossil Fuels' chanted 'Keep your promise, no new drilling' for several minutes, preventing Zaidi from starting his remarks." Zaidi responded by pointing to the climate investments approved under the Inflation Reduction Act (IRA).
"At the end of the day, nobody in a position of power seems to be accepting the reality and the urgency of this moment," Reilly Haught, a 23-year-old protestor from West Virginia, told Reuters. "And that's what we wanted to share with him. We just can't go on with business as usual with only the people in suits having these important conversations."
Collin Rees of Oil Change International tweeted Monday that "'climate leaders' don't approve huge fossil fuel projects like the Willow Project, which would negate most emissions reductions from the IRA even under rosy estimates."
"The IPCC is clear—no new oil + gas," Rees added. "Biden will keep being haunted until he changes course."
News
SUPPORT OUR WORK.
We are independent, non-profit, advertising-free and 100%
reader supported.