For Immediate Release
Contact:
Tel: +1-212-216-1832,Email:,hrwpress@hrw.org
Kenya: Protect Somali Refugees
Government and Donors Should Urgently Address Refugee Crisis
NAIROBI
The Kenyan government, foreign donors, and United Nations agencies should rapidly increase their response to the worsening Somali refugee crisis in Kenya, Human Rights Watch said today.
More than 65,000 Somali refugees will have sought refuge in Kenya by the end of this year, up from 19,000 in 2007. New arrivals face extortion and abuses when trying to cross Kenya's officially closed border and are received in appalling conditions in overcrowded, underserviced refugee camps.
"Desperate civilians escaping the devastating conflict in Somalia need help, not more danger, abuse and deprivation," said Gerry Simpson, refugee researcher for Human Rights Watch. "They should be able to cross the border safely and then get the aid in Kenya that they urgently need."
Citing security concerns, Kenya officially closed its 682-kilometer border with Somalia in January 2007, when Ethiopian troops intervened in support of Somalia's weak transitional government and ousted a coalition of Islamic courts from Somalia's capital, Mogadishu. Over the past two years an escalating armed conflict by Ethiopian and Somali government forces against an insurgency, resulting in numerous war crimes and human rights abuses, has forced almost 900,000 residents of Mogadishu to flee the city and provoked a growing influx of Somali refugees into Kenya.
The border closure has forced tens of thousands of refugees to use smuggling networks to cross the porous border into Kenya. It also led the United Nations High Commissioner for Refugees (UNHCR) to close its transit center, where all refugees were registered and given health checks before being transported to the camps.
A Human Rights Watch investigation in the Dadaab refugee camps in October 2008 concluded that closing the border to refugees violated the international refugee law prohibition against forced return (refoulement) and has resulted in serious abuses. Some refugees described being forced back to Somalia because they could not pay bribes to Kenyan police. A number of others were arrested, held in appalling detention conditions in the camps or nearby towns, beaten, and in some cases deported back to Somalia.
"Kenya has legitimate security concerns and a right to control its borders, but its borders can't be closed to refugees fleeing fighting," Simpson said. "Closing the border has only made Somali refugees more vulnerable to abuse and lessened the government's and UNHCR's control over who enters Kenya and who is registered in the camps."
Even if they manage to enter Kenya, the new arrivals face enormous challenges getting even minimal assistance. Most head to one of three camps near the town of Dadaab, the only place in Kenya where they are entitled to shelter and care. Built in 1991 for 90,000 people, the Dadaab camps now shelter almost 250,000, most of them Somali refugees.
In late August 2008, the camps were declared officially full. Since then, new arrivals have received no shelter materials and have been forced to live with relatives or strangers in cramped tents or huts. UNHCR estimates that 34,000 new shelters are needed to meet international aid standards, but it only has funds to build 3,000 and no land on which to build them.
Because politicians and community leaders demand that impoverished local Kenyans benefit more from aid agencies' presence in the area, negotiations between UNHCR and the government for land for a fourth camp have made little progress. With a lack of additional donor funds to respond to the ever-increasing rate of new arrivals in Dadaab - at least 8,000 in October alone - the situation is a rapidly developing emergency.
"The UN failed to plan adequately for the influx, and with no end in sight to the fighting, there could be 300,000 Somalis in Dadaab by the end of 2009," Simpson said. "The UN humanitarian coordinator should step in immediately to reach an agreement with the Kenyan government for more land and to convince donors to fund refugees' most basic needs."
Dadaab's camps - looking after well over 100,000 since 1992 - were severely underfunded even before the new wave of refugees started arriving in 2007. Acute malnutrition in the camps now stands at 13 percent. Although registered refugees receive the minimum amount of food under international aid standards, UNHCR acknowledges that many are forced to sell food to buy essential non-food items such as wood for fuel and basic household goods.
Dadaab's crumbling 17-year-old water system provides only 16 liters per person per day, four liters below the minimum under international aid standards. Sanitation conditions are appalling: UNHCR estimates that 36,000 latrines and washing facilities are needed to reach minimum standards. Healthcare teams cannot deal with growing chronic needs.
"Since early 2007 almost 100,000 new refugees have arrived," Simpson said. "The lucky ones manage to get registered and receive food, but little else. Thousands of less-fortunate, unregistered refugees beg for food and water from old refugees. And everyone ends up hungry and thirsty."
The crisis in Dadaab is made worse still by UNHCR's inability to keep up with the rate of new arrivals. Human Rights Watch spoke with many recently arrived refugees, including mothers with many children, the sick, and the elderly, who had tried in vain to register for many weeks or months.
Dozens of people told Human Rights Watch that private security guards at the gates of the UNHCR office at the only camp still allowing registration demanded bribes and turned them away when they could not pay. Despite overworked UNHCR staff registering a record number of refugees over the past few months, Human Rights Watch estimates that thousands of people have not been able to register. Human Rights Watch called on donors to provide immediate emergency funding to UNHCR and humanitarian organizations working in Dadaab to ensure that new arrivals are promptly registered and provided with shelter and other essential assistance.
"In one hour alone, in one small corner of one of the camps, we identified 180 people - mostly women and children - who had tried for weeks to get registered, had failed, and who told us they had given up," said Simpson. "After risking their lives to flee appalling violence in Somalia and make it to the relative safety of Kenya, they end up with nothing: no food, no shelter, and incredibly difficult access to water and health care."
Human Rights Watch is one of the world's leading independent organizations dedicated to defending and protecting human rights. By focusing international attention where human rights are violated, we give voice to the oppressed and hold oppressors accountable for their crimes. Our rigorous, objective investigations and strategic, targeted advocacy build intense pressure for action and raise the cost of human rights abuse. For 30 years, Human Rights Watch has worked tenaciously to lay the legal and moral groundwork for deep-rooted change and has fought to bring greater justice and security to people around the world.
LATEST NEWS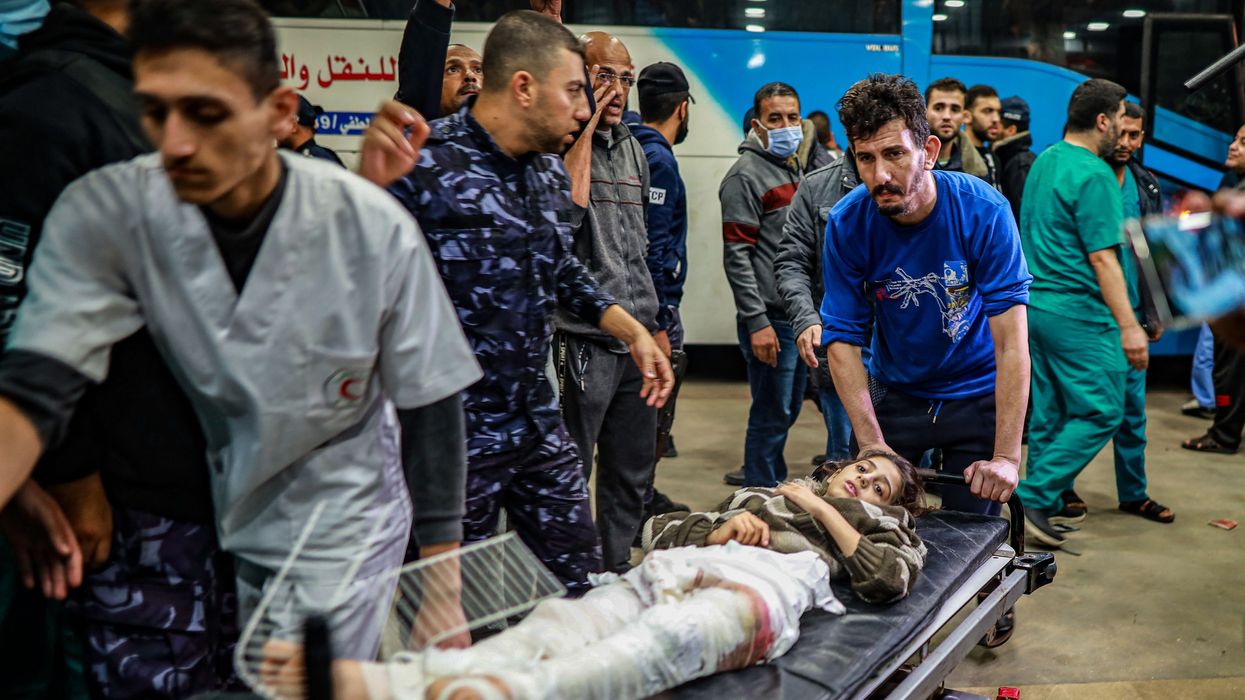 "You have destroyed the international rules of the game, insulted the authority of the U.N., torn apart the sense of justice... and tarnished the face of human civilization."
The director of the aid group that runs the Indonesian Hospital in Gaza—where Israeli attacks killed at least a dozen people on Monday—appealed directly to U.S. President Joe Biden, imploring him to push Israel to accept a cease-fire in a war that's killed or maimed more than 40,000 Palestinians.
"Gazans are facing death every day. Every five minutes, a Palestinian child is killed," Sarbini Abdul Murad, head of Medical Emergency Rescue Committee (MER-C) Indonesia, wrote in a letter to Biden.
Noting that Israeli forces have attacked "babies, children, women, the elderly, the disabled, hospitals, ambulances, medics, schools, teachers, residential complexes, worship places, and much more," Murad asserted that "this is completely genocide and ethnic cleansing."
"It is very unfortunate that your siding with Israel by facilitating weapons of mass destruction has actually made the conflict even wider," Murad continued. "Your action clearly contradicts various international treaties and agreements that apply to the existence of Palestine. You have destroyed the international rules of the game, insulted the authority of the [United Nations], torn apart the sense of justice, hurt human values, and tarnished the face of human civilization."
"Mr. President, we believe you still have a conscience," Murad wrote. "Your great country certainly wants to be seen as honorable for its humanitarian defenses. Moreover, your administration has determined to make the principles of multilateralism, justice, and human rights the foundation of United States foreign policy. So, actually, this is the right to prove it."
Urging Biden to "avoid double standards in dealing with the Palestinian-Israeli conflict," Murad added: "For the sake of peace and humanity, we demand that you immediately do [a] cease-fire. Restore the dignity of the United States as a country that upholds human rights. The cease-fire must be implemented now, so as not to increase the loss of life on both sides."
Murad's letter came as Israel Defense Forces tanks surrounded the Indonesian Hospital in northern Gaza after IDF artillery shelling killed 12 people in the facility's compound, including patients and their companions, according to the Gaza Health Ministry. The ministry also said many people were wounded in the attack, including patients in critical condition.
"The attack is a clear violation of international humanitarian laws. All countries, especially those that have close relations with Israel, must use all their influence and capabilities to urge Israel to stop its atrocities," Indonesian Foreign Minister Retno Marsudi said Monday.
According to Gaza officials, there are about 700 patients, staff, and other Palestinians trapped in the Indonesian Hospital. People trying to flee the compound have reportedly come under Israeli fire.
Marwan Abdallah, a medical worker at hospital, toldAl Jazeera that Israeli tanks could be seen maneuvering around the compound.
"You can see them moving around and firing," Abdallah said. "Women and children are terrified. There are constant sounds of explosions and gunfire."
The World Health Organization (WHO) said it is "appalled" by the attacks on Indonesian Hospital.
"Health workers and civilians should never have to be exposed to such horror, and especially while inside a hospital," the agency said in a statement.
"There have been multiple and ongoing attacks on health facilities in the last six weeks, that have resulted in forced mass evacuations from hospitals, and multiple fatalities and casualties among patients, their companions, and those who had sought refuge in hospitals," WHO continued.
"The Indonesian Hospital had already reportedly sustained damages due to at least five attacks since October 7," the organization added, referring to the date when Israel began bombarding Gaza by air, land, and sea following the Hamas-led attacks on southern Israel that killed around 1,200 people, with another 240 or so taken hostage.
"The world cannot stand silent while these hospitals, which should be safe havens, are transformed into scenes of death, devastation, and despair."
"WHO has recorded 335 attacks on healthcare in the occupied Palestinian territory since October 7, including 164 attacks in the Gaza Strip and 171 attacks in the West Bank," WHO noted. "There were also 33 attacks on healthcare in Israel during the violent events of October 7."
"The world cannot stand silent while these hospitals, which should be safe havens, are transformed into scenes of death, devastation, and despair," the agency added.
On Tuesday, Médecins Sans Frontières (MSF), or Doctors Without Borders, said two of its physicians—Drs. Mahmoud Abu Nujaila and Ahmad Al Sahar—were killed along with another doctor, Ziad Al-Tatari, in a strike on al-Awda Hospital in northern Gaza.
"We condemn this strike in the strongest terms, and call yet again for the respect and protection of medical facilities, staff, and patients," MSF said in a statement.
Israeli officials claim Hamas and other Palestinian militants are using hospitals as headquarters. However, Israel has provided no proof to support its allegations, which Palestinian and international medical professionals working in the facilities resoundingly refute.

According to Palestine's WAFANews Agency, at least 205 Palestinian medical workers have been killed by Israeli bombs and bullets during the war.

The WHO said Tuesday that one of its employees, Dima Alhaj, was killed in an Israeli attack on Gaza alongside her husband, their 6-month-old baby, and two of the woman's brothers.
Israel and Hamas appeared close to reaching a Qatar-brokered multiday cease-fire agreement on Tuesday, with hard-right holdouts in Israel's government—most notably, National Security Minister Itamar Ben-Gvir and Finance Minister Bezalel Smotrich—opposed to the deal, which would reportedly involve the release of around 50 civilian hostages held by Hamas and of Palestinian women and children imprisoned by Israel.
Gaza officials said Tuesday that the death toll from Israel's 46-day onslaught rose to at least 14,128, including over 3,900 women and 5,800 children. Tens of thousands more Palestinians have been wounded, nearly 1.7 million others have been forcibly displaced, and around half of all homes in the embattled strip have been damaged or destroyed.
News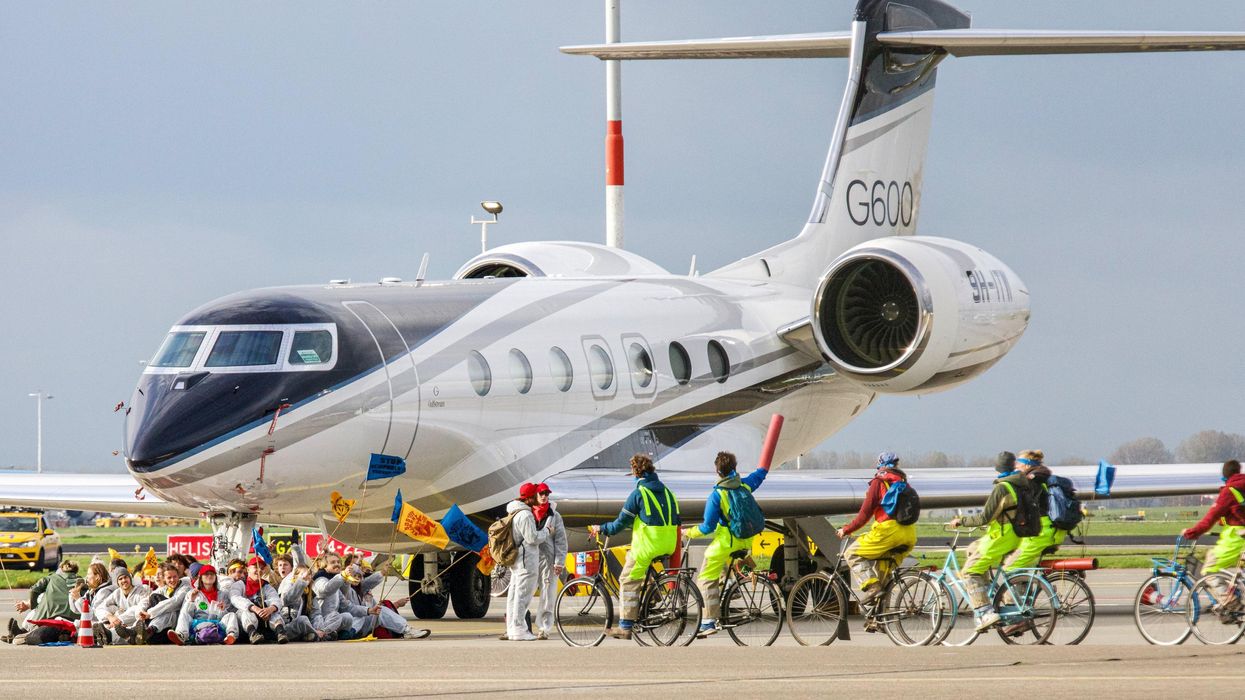 The planes tracked by a new Guardian report belong to celebrities, billionaires, CEOs, and their families, among them the Murdoch family, Taylor Swift, and the Rolling Stones.
The private jets of just 200 rich and famous individuals or groups released around 415,518 metric tons of climate-heating carbon dioxide between January 2022 and September 22, 2023, The Guardian revealed Tuesday.
That's equal to the emissions burned by nearly 40,000 British residents in all aspects of their lives, the newspaper calculated.
The planes tracked by the outlet belong to celebrities, billionaires, CEOs, and their families, among them the Murdoch family, Taylor Swift, and the Rolling Stones. All told, the high-flyers made a total of 44,739 trips during the study period for a combined 11 years in the air.
"Pollution for wasteful luxury has to be the first to go, we need a ban on private jets."
Notable emitters included the Blavatnik family, the Murdoch family, and Eric Schmidt, whose flights during the 21-month study period released more than 7,500 metric tons of carbon dioxide equivalent. The Sawiris family emitted around 7,500 metric tons, and Lorenzo Fertitta more than 5,000.
The Rolling Stones' Boeing 767 wide-body aircraft released around 5,046 metric tons of carbon dioxide, which is equal to 1,763 economy flights from London to New York. The 39 jets owned by 30 Russian oligarchs released 30,701 metric tons of carbon dioxide.
For comparison, average per capita emissions were 14.44 metric tons in the U.S. for 2022, 13.52 metric tons in Russia in 2021, and 5.2 metric tons in the U.K. the same year.
Taylor Swift was the only celebrity or billionaire in the report whose team responded to a request for comment.
"Before the tour kicked off in March of 2023, Taylor bought more than double the carbon credits needed to offset all tour travel," a spokesperson for the pop star told The Guardian.
Swift appears to have responded to public pressure to reduce private jet use. Her plane averaged 19 flights a month between January and August 2022, when she received criticism after sustainability firm Yard named her the celebrity who used her plane the most. After that point, the plane's average monthly flights dropped to two.
The Guardian's investigation was based on private aircraft registrations compiled by TheAirTraffic Database and flight records from OpenSky. Reporters calculated flight emissions based on model information found in the ADSBExchange Aircraft database and Planespotters.net and emissions per hour per model found in the Conklin & De Decker's CO2 calculator and the Eurocontrol emission calculator.
The report was released the day after an Oxfam study found that the world's richest 1% emitted the same amount as its poorest two-thirds. Given their high carbon footprint and luxury status, private jets have emerged as a rallying point for the climate justice movement.
"It's hugely unfair that rich people can wreck the climate this way, in just one flight polluting more than driving a car 23,000 kilometers," Greenpeace E.U. transport campaigner Thomas Gelin said in March. "Pollution for wasteful luxury has to be the first to go, we need a ban on private jets."
In the U.S., a group of climate campaigners is mobilizing to stop the expansion of Massachusetts' Hanscom Field, the largest private jet field in New England. An October report found that flights from that field between January 1, 2022, and July 15, 2023, released a total of 106,676 tons of carbon emissions.
"While plenty of business is no doubt discussed over golf at Aberdeen, Scotland, or at bird hunting reserves in Argentina (destinations we also documented), this is probably the least defensible form of luxury travel on a warming planet when a Zoom call would often do," Chuck Collins, who co-authored the Hanscom report, wrote for Fortune on November 14.
News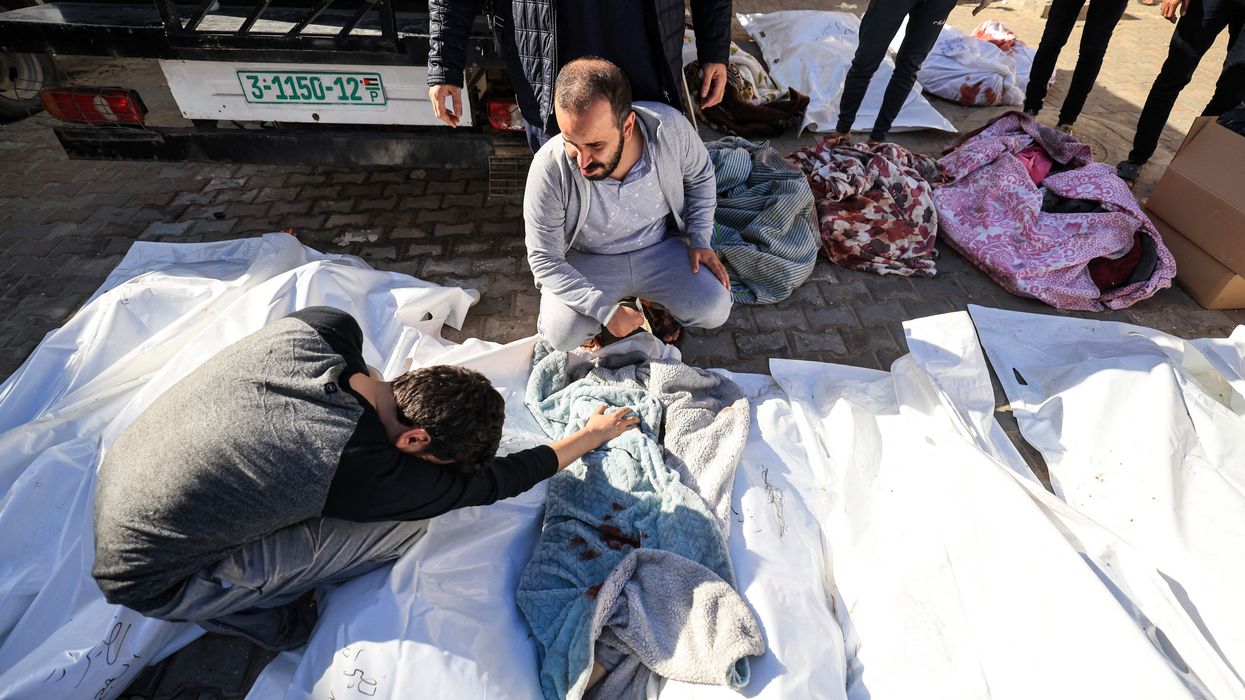 The leader of Hamas and Israel's prime minister both confirmed progress on a potential agreement to pause fighting and release hostages.
This is a developing story... Check back for possible updates...
Israel and Hamas are reportedly on the verge of a deal that would involve the release of hostages and a pause in bombing that has killed more than 13,000 people in Gaza and intensified the strip's humanitarian crisis.
An unnamed source briefed on the talks toldReuters on Tuesday that negotiations are in the "final stages" and a deal is "closer than it has ever been" since October 7, when a Hamas-led attack on southern Israel killed around 1,200 people.
The Qatar-mediated deal, according to Reuters, "envisages the release of around 50 civilian hostages by Hamas and of female and minor-aged Palestinian detainees from Israeli custody, as well as a multi-day pause in fighting."
Hamas leader Ismail Haniyeh confirmed Tuesday that a "deal on a truce" with Israel is "close." Israeli Prime Minister Benjamin Netanyahu said that "we are making progress" on a hostage agreement and hopes "there will be good news soon."
Netanyahu rejected a similar proposal earlier this month.

News of a potential deal comes after six weeks of Israeli bombing that has leveled much of the Gaza Strip, destroying homes and other civilian infrastructure, killing thousands of children, and displacing more than a million people. Additionally, Israel's siege has prevented adequate humanitarian aid from reaching desperate Gazans, leaving virtually the entire population at risk of starvation and forcing hospitals in the northern part of the strip to shut down.
A spokesperson for Gaza's Health Ministry toldAl Jazeera on Tuesday that the occupancy rate in northern Gaza's hospitals has reached 190%, overrun with victims of Israeli airstrikes.
Philippe Lazzarini, commissioner-general of the United Nations Relief and Works Agency for Palestine Refugees in the Near East (UNRWA), said in a speech Tuesday that "the people of Gaza are not safe anywhere: not at home, not under the U.N. flag, not in a hospital, not in the north, and not in the south."
"More than 900,000 people are sheltering in UNRWA installations, including in the north," said Lazzarini. "The conditions in these shelters are indescribable. They are massively overcrowded and shockingly unsanitary. On average, 150 people share a single toilet and 700 people share a single shower when available. These are breeding grounds for despair and disease."
A negotiated multi-day pause could allow additional humanitarian aid to enter Gaza, but it's unlikely that will be enough to alleviate emergency conditions in the Gaza Strip.
"We need an immediate humanitarian cease-fire," Lazzarini said. "We need respect for international humanitarian law so civilians are protected, and humanitarian organizations can work unhindered. We need a meaningful supply of humanitarian aid and commercial goods flowing into Gaza. The siege must be lifted."

News