Our work is licensed under Creative Commons (CC BY-NC-ND 3.0). Feel free to republish and share widely.
Jeff Biggers
Jeff Biggers is the author of numerous books, including his latest: "Resistance: Reclaiming an American Tradition?" His previous works include: "State Out of the Union: Arizona and the Final Showdown Over the American Dream;" "The United States of Appalachia;" and "Reckoning at Eagle Creek: The Secret Legacy of Coal in the Heartland."
As the nation watches the Tucson Unified School District's spiral into disarray, hundreds of students walked out of their Tucson schools Monday in a coordinated protest against the banishment of the district's acclaimed Mexican American Studies program.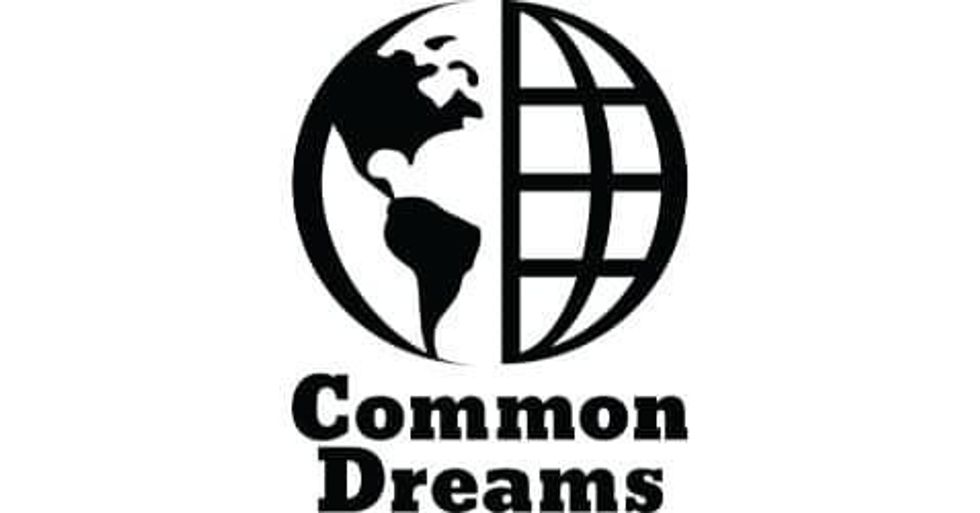 Pouring into the downtown Tucson area from Pueblo, Cholla and Tucson high schools, among other institutions, the students brought their march to the offices of floundering Tucson Unified School District (TUSD) administrators. In recent days, administrators and board members have issued a series of conflicting and inaccurate statements and carried out the extreme actions of confiscating books in front of children. Last week, a recently hired assistant superintendent from Texas made a troubing call for the deeply rooted Tucson students-many of whom trace their ancestors to the town founders- to "go to Mexico" to study their history.
In a district with over 60 percent of the students coming from Mexican American backgrounds, the TUSD board "dismantled its Mexican-American studies program, packed away its offending books, shuttled its students into other classes," according to an editorial in the New York Times on Sunday, because "it was blackmailed into doing so."
The New York Times referred to the extremist measures of Arizona state superintendent of public instruction John Huppenthal on January 10th, who threatened to withhold millions of dollars if TUSD didn't terminate the nationally acclaimed program immediately.
As her Tucson school district prepares to celebrate the 140th anniversary of its founding by Mexican American immigrant Estevan Ochoa, Cholla High School student Ahtziri Iniguez noted that she was following the march in the footsteps of her brother, a graduate of the Mexican American Studies Program.
"I think it's very unfair that people here don't let us learn about our own culture," she said. "My brother took (Mexican American Studies) classes his junior year and he would go home and discuss with my Mom and interested me in education, so I knew I wanted to take these classes."
Less than two months away from the anniversary celebration of Arizona native and United Farm Worker leader Cesar Chavez, Iniguez added: "We did this walk out to prove if you want something you should fight for what you believe in, because if you don't do anything, nothing will change."
Known as the "Sheriff Arpaio of Ethnic Studies," Arizona education chief John Huppenthal defended his campaign slogan to "stop la raza" in an extraordinary Democracy Now debate on TV last week. The Tea Party activist Huppenthal has referred to Mexican American students as "Hitler Jugend," and raised concerns across the nation about possible criminal behavior last summer when he openly misrepresented the results of an independent audit that praised the Mexican American Studies program and found it in compliance with Arizona's bizarre Ethnic Studies law.
State Rep. Sally Gonzales introduced a bill to repeal the Ethnic Studies crackdown last week. A similar bill to repeal Arizona's notorious SB 1070 immigration law was also being introduced.
Instead of surrendering to Huppenthal's crackdown, many community leaders in Tucson called on the Tucson Unified School District board to join a federal court suit against the state and summon the Civil Rights Division of the Department of Justice to follow up their investigation of Arpaio and investigate Huppenthal for racial profiling, hate crimes, fraud and even extortion.
Last month, when the DOJ charged Arpaio with "chronic culture of disregard for basic legal and constitutional obligations" and a "widespread pattern or practice of...activities that discriminate against Latinos," Tucson supporters of Ethnic Studies wonder if similar charges could be made for Attorney General Tom Horne and Superintendent Huppenthal, who have invoked violent imagery and pathologically singled out only Tucson's Mexican American Studies program.
We've had enough. The 1% own and operate the corporate media. They are doing everything they can to defend the status quo, squash dissent and protect the wealthy and the powerful. The Common Dreams media model is different. We cover the news that matters to the 99%. Our mission? To inform. To inspire. To ignite change for the common good. How? Nonprofit. Independent. Reader-supported. Free to read. Free to republish. Free to share. With no advertising. No paywalls. No selling of your data. Thousands of small donations fund our newsroom and allow us to continue publishing. Can you chip in? We can't do it without you. Thank you.