Our work is licensed under Creative Commons (CC BY-NC-ND 3.0). Feel free to republish and share widely.
Raed Jarrar
Raed Jarrar is the Advocacy Director for Democracy for the Arab World Now (DAWN).
Millions of Iraqis are celebrating the U.S. withdrawal this month, in what is widely viewed as a condemnation of the U.S. military involvement in Iraq. This is especially true with the final attempt by the U.S. government to maintain troops under NATO being rejected by the Iraqis. While President Obama, Defense Secretary Leon Panetta, and other U.S. officials are trying their best to make the U.S. involvement in Iraq sound like a success, the vast majority of Iraqis see the 20 years of war with the U.S. as a major disaster that has destroyed their country.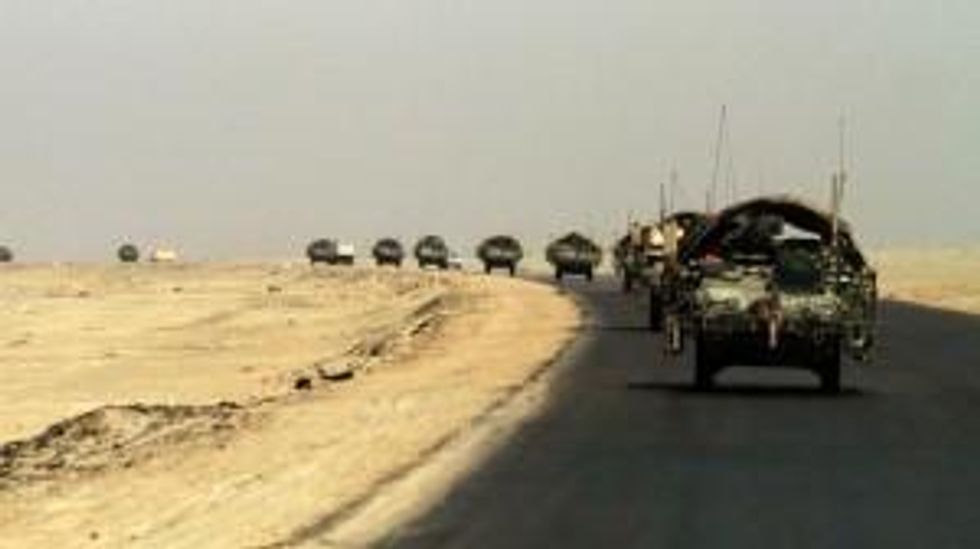 There is no victory and no victors in the 20-year war. Except for a few war profiteers, everyone has lost. The U.S.-Iraqi war that started in 1990 has destroyed Iraq's infrastructure and damaged the Iraqi social fabric. Iraq is far from having a functional democratic government. It is the fourth most corrupt country in the world according to Transparency International, and Baghdad is the worst city in the world according to Mercer's 2011 Quality of Living rankings. One million Iraqis have been killed in the last eight years alone, and another 5 million displaced. Millions of others have been injured and traumatized for life. Tens of thousands of U.S. troops have been killed and wounded, and hundreds of thousands are back home with mental injuries. Iraq and the U.S. lost hundreds of billions of dollars because of the conflict.
While ending the U.S. military occupation is a step in the right direction, the U.S. will continue its intervention in Iraq through 16,000 State Department personnel -- half of whom are armed mercenaries. Downsizing the U.S. State Department's mission in Iraq is very important to insure a balanced bilateral relationships is built on mutual respect. There is no reason for the United States to have a larger mission in Iraq than the Iraqi diplomatic mission in the U.S., which is estimated to consist of a few dozen employees.
Today's withdrawal is great news for the millions of Iraqis and Americans who have opposed this war all along. But ending the occupation does not end the U.S. moral and legal obligations to compensate Iraq and Iraqis for the crimes and mistakes committed in the last two decades. In addition, holding U.S. officials who caused this mess legally accountable will help achieve U.S.-Iraqi reconciliation, and it will send a strong message to future U.S. politicians that they will be held accountable.
We've had enough. The 1% own and operate the corporate media. They are doing everything they can to defend the status quo, squash dissent and protect the wealthy and the powerful. The Common Dreams media model is different. We cover the news that matters to the 99%. Our mission? To inform. To inspire. To ignite change for the common good. How? Nonprofit. Independent. Reader-supported. Free to read. Free to republish. Free to share. With no advertising. No paywalls. No selling of your data. Thousands of small donations fund our newsroom and allow us to continue publishing. Can you chip in? We can't do it without you. Thank you.