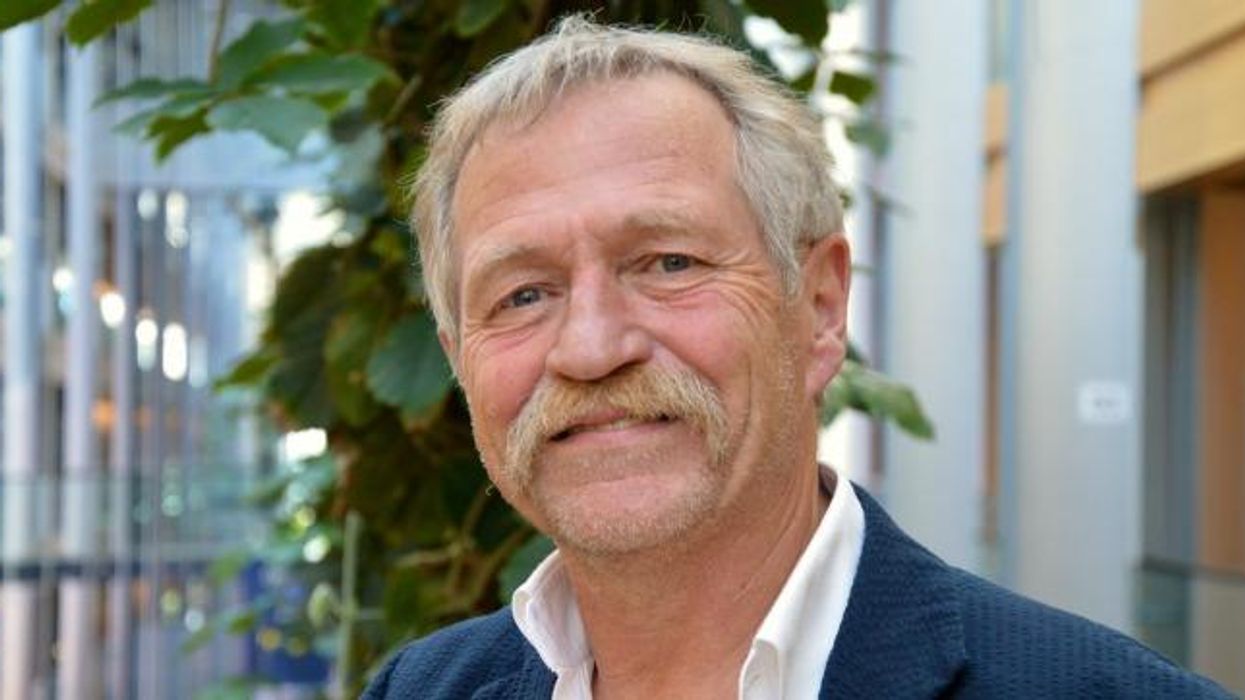 Bové, a member of Eureopean Parliament, was detained for several hours at Montreal airport Tuesday; then forced back to France Wednesday
Update: Canadian authorities have reversed their position, and will allow anti-globalization activist and member of European Parliament Jose Bove to stay in the country for seven days. According to a statement from the Council of Canadians, the decision from the Canada Border Services Agency came "[f]ollowing intense public pressure."
Bove, for his part, tweeted, "We can finally talk about CETA!"
Earlier:
Jose Bove, member of European Parliament, farmer, and noted anti-globalization activist, was held for several hours Montreal's airport on Tuesday and later forced to leave the country, proving, according to one observer, that a pending Canada-European Union trade deal is "direct attack on our democracy."
Bove was scheduled to speak at a public forum to discuss the controversial Comprehensive Economic and Trade Agreement (CETA)--a deal he called "a Trojan horse for multinational corporations that seek to use it to bend rules as they wish."
He tweeted Tuesday after he had already been detained three hours, writing, "CETA opponents aren't welcome in the country."
According to Canada's Ici RDI, it ended up being nearly six hours he was blocked at the airport, where customs officials invoked his convictions for acts of civil disobedience, including dismantling in 1999 a McDonald's--an act for which he gained widespread fame.
CBC Newsadds that after hours detained by customs, "Bove was allowed to go to his hotel, but his passport was confiscated and he was told he would have to leave Canada on Wednesday afternoon, he said in an interview on CBC Montreal's Daybreak."
"He isn't a criminal. He is an elected member of the European Parliament. This is simply an extremely embarrassing situation," Bove's press secretary, Jean-Marc Desfilhes, said Tuesday night.
Bove maintains that his "unacceptable" expulsion was due to his CETA opposition, telling Ici RDI that "those who defend the accord can move around as they wish--I think the boss of Monsanto could quite easily come here. On the other hand, those who oppose it are treated like dangerous criminals [...] their passports are taken."
Desfilhes added, "No one has yet explained why [Bove was barred entry]. It's very curious. In Europe he is one of the most outspoken against the treaty with Canada and then he is blocked at the border. There has to be something political. He has no record, no problem with the law, is an elected member of the European Parliament, and he has a visa."
Bove's visit to the country would have coincided with that of French Prime Minister Manuel Valls. Bove said earlier that the French official "will be here to sell you a dream about a 'progressive' agreement, but that is simply not so."
According to Nick Dearden, director of the U.K.-based social justice organization Global Justice Now, Bove being denied entry to Canada "is yet another example of how serious a challenge to our democracy CETA is, and how desperate governments are to avoid scrutiny. When even elected representatives are barred from properly criticizing CETA, there can be no doubt that deals like CETA are a direct attack on our democracy."
"After a public outcry has brought the EU-U.S. trade deal TTIP to its knees, governments are taking increasingly drastic measures to protect its Canadian counterpart CETA," Dearden added.
Bove's slated visit to Montreal was hosted by a number of civil society groups including the Council of Canadians, an organization headed by Maude Barlow.
In an op-ed this week outlining their criticisms of CETA, Barlow and Bove wrote: "There is something profoundly wrong with the current form of economic globalization characterized and protected by corporate-friendly trade agreements like CETA. Too few are benefiting; too much damage is being done to the natural world."
"CETA must be stopped," they continued. "And we need to go even further. It's time to rethink an economic system that benefits only the one percent. It's time to put principles of cooperation and social justice at the service of a just, equal and sustainable vision for our collective future."
News