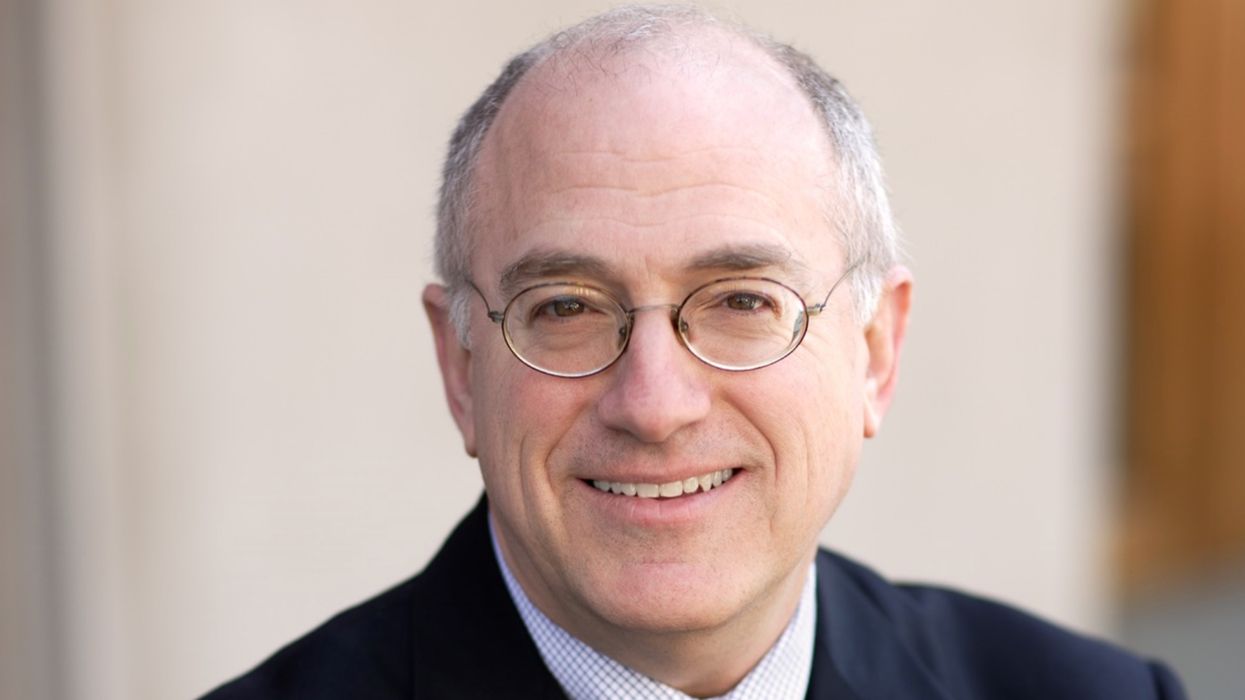 Former American envoy to Tel Aviv Daniel Kurtzer also called Israel's move to legalize settler outposts a "significant violation of a commitment that the Israeli government made in writing" to dismantle "illegal settlements."
A former U.S. ambassador to Israel on Friday sharply criticized the far-right government of Israeli Prime Minister Benjamin Netanyahu for seeking to annex Palestinian land in the illegally occupied West Bank.
The Guardianreports Daniel Kurtzer, who served as U.S. ambassador in Tel Aviv during the administration of former President George W. Bush, told members of the Jewish Democratic Council of America that the Biden administration should do more to try to prevent the Israeli government's "creeping annexation" of the West Bank.
Kurtzer specifically mentioned Israel's recent "legalization" of nine Jewish-only settler outposts in the West Bank and East Jerusalem that are illegal even under Israeli law, an act he said dealt a major blow to peace.

"It's also a significant violation of a commitment that the Israeli government made in writing to the American government back in 2004 when, in a letter to the then Bush administration, Israel undertook to dismantle illegal outposts, illegal settlements," he said.
\u201cA former US ambassador to Israel has accused Netanyahu\u2019s far-right government of "breaking a written agreement with Washington by legalizing a group of hardline...settlements in the West Bank." He warns of Israel\u2019s \u201ccreeping annexation\u201d of the West Bank. https://t.co/PxjlfVwXMP\u201d

— Kenneth Roth (@Kenneth Roth) 1677252436
"Now you've come full circle," Kurtzer added. "Not only are they not dismantling these illegal outposts, but they're trying to legalize them ex post facto. And there have been many that have been built since that time, so that the number is really quite significant."
Israel has steadily usurped more and more of the West Bank over the decades, using a combination of courts, troops, and apartheid settlers to seize and hold more land on which illegal colonies are built and expanded.
During Netanyahu's previous term as prime minister, his government pursued plans to annex up to a third of the West Bank.
Under international law, all Israeli settlements on occupied Palestinian land are illegal. Most were built on land seized through terrorism and ethnic cleansing during the Nakba, or catastrophe, when more than 700,000 Arabs were expelled during the establishment and consolidation of modern Israel in 1947-49, and during the conquest of the West Bank, East Jerusalem, Gaza, and the Syrian Golan Heights in 1967.
\u201cFor context. \n\nAs two non Palestinian leaders seek to determine the fate and future of Palestine and its people for the countless time. \n\nHere is a visual of the loss of Palestinian land from 1946-2000\n\n\ud83d\udfe9 Palestinian Land\n\u2b1c\ufe0f Israeli Land\u201d

— Dr. Jennifer Cassidy (@Dr. Jennifer Cassidy) 1580239550
From 1978 until 2019, the U.S. State Department also considered Israeli settlements unlawful.
According to the Israeli human rights group B'Tselem, more than 620,000 Israelis currently live in about 140 settlements in the West Bank and East Jerusalem. While Israel offers every Jew in the world the right to settle in Israel, it has—against U.N. resolutions and international law—refused to allow the approximately five million Palestinian refugees alive today to return to their homeland.
While successive American administrations have proclaimed their opposition to Israel's construction and expansion of illegal settlements, U.S. military aid to Israel—currently at around $3.8 billion annually—has continued unabated and unimperiled regardless of Israeli policies and actions.

News