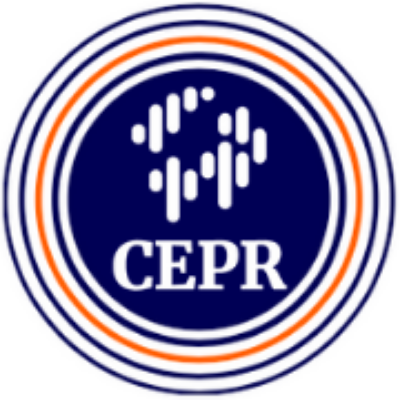 CEPR Applauds Real Progress in the Inflation Reduction Act, Optimistic About the Future
The Center for Economic Policy and Research supports today's passage of the Inflation Reduction Act (IRA) by Congress. This historic legislation will reduce the costs of health care, prescription drugs, and home energy bills while making real progress on climate change, creating millions of good jobs over the next decade, and making the tax code fairer.
WASHINGTON
The Center for Economic Policy and Research supports today's passage of the Inflation Reduction Act (IRA) by Congress. This historic legislation will reduce the costs of health care, prescription drugs, and home energy bills while making real progress on climate change, creating millions of good jobs over the next decade, and making the tax code fairer.
Even as CEPR supports the passage of the IRA, much more is needed to address the overlapping crises of climate change, care, and inequality. And much more would have been done if the Senate had the two more votes necessary to approve the Build Back Better Act (BBB) passed by the House last year.
Our experts examine the possible impact the IRA will have on these three crises and beyond, while addressing where more action is needed. The passage of the IRA and the otherwise broad support for the earlier Build Back Better Act leaves us guardedly optimistic about the future.
Co-Director Mark Weisbrot sees the work ahead: "Of course, there is still more to be done, and with two more votes in the Senate, it would be. The original Build Back Better Act that passed the House would have produced even larger climate improvements and done much more to increase economic security.
"The historic nature of this moment is also seen in the Republican Party's unanimous opposition to the bill, and their failure to even put forth any alternative, as if the urgent, life-threatening problems addressed by this legislation did not exist. They even blocked the inclusion of a very reasonable cap on the cost of insulin for people with diabetes who have private insurance."
CLIMATE
"There's no doubt that the IRA is historic legislation, certainly the biggest the federal government has ever passed on climate, and will help to reduce carbon emissions in the US by 40 percent in 2030 (from 2005 levels)," said Weisbrot, addressing the impact the act will have on climate change.
"Key climate provisions include rebates, tax credits, and vastly increased government investment that will expand the use of electric vehicles, renewable energy for utilities, and make rooftop solar panels and energy efficiency more affordable. The bill also includes tens of billions of dollars for environmental justice. By 2030, it will save several thousand lives annually from the cleaner air that we will breathe, and will improve the health and well-being of hundreds of thousands of people."
Director of Race and Economic Justice, Algernon Austin, highlights how the act increases environmental equity. "With daily news of floods, droughts, forest fires, and extreme heat--all exacerbated by climate change--it should be clear that everyone is at risk from more frequent and worsening natural disasters. It is also the case that climate change will cause disproportionate harm to low-income people and people of color residing in the lower half of the contiguous United States, Alaska, and Hawaii.
"The IRA's historic investments in climate change mitigation efforts will benefit all, but will be particularly important for people of color. The act also has specifically designated funding for disadvantaged communities. Thankfully, some of our elected officials take the climate change threat to people and the planet seriously."
Research Associate Hayley Brown expands on how the IRA's climate provisions will boost the labor market. "The IRA is an important step toward equitably addressing climate change. It will create millions of quality green jobs and substantially reduce economic burdens for working- class people and their families. Future legislators must move quickly to build on the IRA with steeper emissions cuts and additional protections for the most vulnerable during the transition. Lawmakers must also work swiftly to correct some of the IRA's more concerning elements. These include undue investment in additional fossil fuel infrastructure and insufficient protections for frontline and indigenous communities during the scaling up process for renewable energy, among others."
TAX FAIRNESS
"The tax provisions of the Inflation Reduction Act denote a historic turn in tax policy towards greater fairness," said Co-Director Eileen Appelbaum, addressing how the act will rein in Wall Street profiteers. "The near doubling of Internal Revenue Service staff, plus resources to upgrade IT capacity, means the agency will be able to investigate potential tax fraud in complex Wall Street firms. IRS campaigns to crack down on private equity firm's improper use of management fee waivers for investors and monitoring agreements with portfolio companies will no longer be stymied by a lack of resources.
"Unfortunately, the carried interest loophole for private equity billionaires and the exemption from the corporate minimum tax for some private equity-owned companies was blocked by Sen. Kyrsten Sinema, who got at least $2 million in donations from the securities and investment industry.
"Despite this, the IRA made a historic breakthrough in taxing the wealthy and encouraging good behavior. Top executives of publicly-traded companies will face a one percent tax on stock buybacks when they use company profits to increase the company's share price and enrich themselves instead of investing in technology, training, and raising workers' wages."
Senior Economist Dean Baker also sees increased fairness in the tax provisions of the IRA. "The increased funding for the IRS will reduce tax evasion by wealthy individuals and corporations. We are losing close to $600 billion a year ($6 trillion over a decade) in unpaid taxes. The overwhelming majority of working people in this country pay their taxes when they are deducted from their paycheck. It is time that we stop letting the wealthy get away with not paying the taxes they owe."
Brown applauds the increased IRS funding, but sees the need for increased funding in other departments. "The IRA's increased funding for the Internal Revenue Service will help ensure that wealthy individuals and corporations comply with federal tax law. But it is disappointing that similar, long-needed increases in funding to enforce federal employment standards and labor law weren't provided to the National Labor Relations Board and the Department of Labor."
HEALTH CARE
Baker calls the IRA "an important breakthrough in negotiating prescription drug prices in Medicare. The United States pays more than twice as much for prescription drugs as people in other wealthy countries. This is a step towards ending it."
Shawn Fremstad, Senior Policy Fellow, highlights the importance of provisions that will "lock in reductions in the cost of health insurance for more than 10 million people who purchase it through Affordable Care Act health insurance exchanges."
CARE
Appelbaum, widely cited in discussions of national paid family and medical leave policy, was especially disappointed when the paid leave provisions of the act were dropped: "A disappointment is that the IRA omits the care economy. The US came very close to joining the rest of the industrialized world by enacting a national paid family and medical leave program. Not including a robust paid leave program as the nation continues to struggle with public health crises and in the aftermath of the Supreme Court's decision to overturn Roe vs. Wade places unreasonable burdens on all workers and especially on low-income workers unlikely to have access to benefits through their jobs."
Fremstad shared that disappointment. "The IRA is a huge win for the planet and for America's diverse working class. At the same time, it is disappointing that the IRA does not include any expansion of social insurance, outside of the legislation's important health care reforms."
"The United States has lagged far behind other wealthy countries when it comes to providing essential family benefits like universal child allowances, paid leave, housing assistance, and home and community-based long-term care services. Benefits like unemployment insurance and Supplemental Security Income need to be modernized and improved. The failed Clinton-Gingrich "welfare reform" block grant (TANF) needs to be repealed and replaced. Going forward, Congress and the President need to build a comprehensive social security system that increases security, opportunity, and freedom for all of us."
Economist Julie Cai shares this view and notes that not including the BBB's universal childcare provision will "continue to depress US mothers' employment rates, and leave working-class mothers particularly vulnerable to economic insecurity."
The Center for Economic and Policy Research (CEPR) was established in 1999 to promote democratic debate on the most important economic and social issues that affect people's lives. In order for citizens to effectively exercise their voices in a democracy, they should be informed about the problems and choices that they face. CEPR is committed to presenting issues in an accurate and understandable manner, so that the public is better prepared to choose among the various policy options.
(202) 293-5380
LATEST NEWS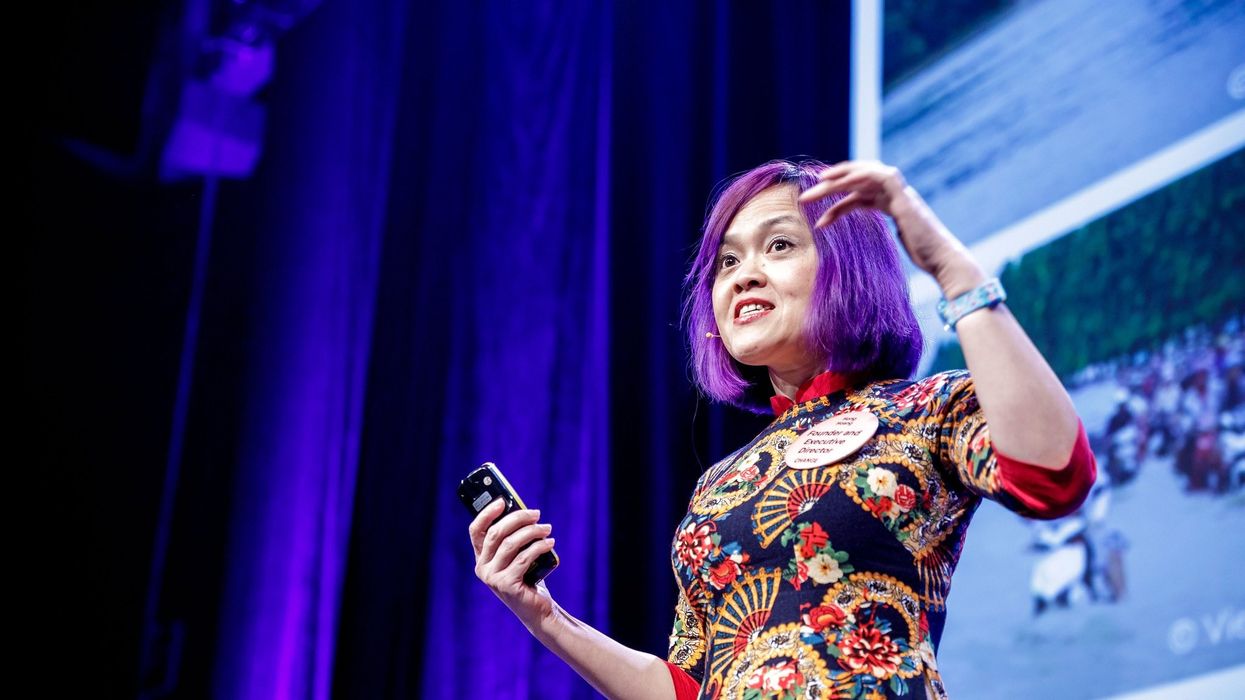 One campaigner called Hoàng Thị Minh Hồng's conviction "a total fraud" and "yet another example of the law being weaponized to persecute climate activists who are fighting to save the planet."
Environmental and human rights campaigners the world over are blasting the Vietnamese government after a court in Ho Chi Minh City on Thursday sentenced high-profile climate activist Hoàng Thị Minh Hồng to three years in prison for tax evasion.
Hoàng, a former journalist who launched the 350.org-affiliated Center of Hands-on Actions and Networking for Growth and Environment (CHANGE) VN in 2013, is the fifth climate campaigner recently imprisoned in Vietnam on what critics—including the United Nations Environment Program and U.N. Office of the High Commissioner for Human Rights—have framed as politically motivated charges enabled by unclear tax law and intended to silence activists.
"This verdict is a self-inflicted wound on Vietnam's ability to tackle one of the most seismic issues of our time."
"The Vietnamese authorities are using the vaguely worded tax code as a weapon to punish environmental leaders whom the ruling Communist Party deems a threat to their power," Human Rights Watch (HRW) deputy Asia director Phil Robertson asserted earlier this week. "The government should stop punishing activists for peacefully advocating action on climate change and for green policies, and drop the case against Hoàng Thị Minh Hồng."
After the 51-year-old was sentenced on Thursday and fined $4,100, 350.org executive director May Boeve said in a statement that "we are deeply dismayed by Hồng's wrongful imprisonment, and in light of her formal sentencing today we reiterate our call for her prompt release and that of fellow climate advocates throughout Vietnam."
350.org Asia regional director Norly Mercado declared that "Hồng is a dedicated and fearless climate defender, and as a treasured colleague, we will continue to offer her our utmost support. Her contributions to climate justice globally, and in her home country of Vietnam, are vital."
Hoàng was accused of dodging $274,488 in tax payments during the 2012-22 period, Reutersreported, citing a local newspaper's review of the indictment. Her attorney, Nguyen Van Tu, explained that "Hồng pleaded guilty, and therefore the trial ended quickly," and now she has 15 days to decide whether to appeal.
"This conviction is a total fraud, nobody should be fooled by it," said Ben Swanton, co-director of the Vietnam-based 88 Project. "This is yet another example of the law being weaponized to persecute climate activists who are fighting to save the planet."
As HRW detailed Wednesday:
Police arrested the prominent environmental campaigners Dang Dinh Bach, Mai Phan Loi, and Bach Hung Duong in 2021, and Nguy Thi Khanh and Hoang Ngoc Giao in 2022, all on tax evasion charges under article 200 of the criminal code.

International pressure purportedly pushed the Vietnamese authorities to release Mai Phan Loi and Nguy Thi Khanh a few months before the end of their prison sentences. Bach Hung Duong, who was sentenced to 27 months in prison, should have completed his prison sentence as of September 25. Dang Dinh Bach, who remains behind bars, was reportedly assaulted in prison for demanding that the prison guards respect his basic rights.
"Vietnamese authorities must end their crackdown on environmental campaigners now," Amnesty International deputy regional director for campaigns Ming Yu Hah argued Thursday. "This verdict is a self-inflicted wound on Vietnam's ability to tackle one of the most seismic issues of our time."
"The international community must condemn this verdict and urge Vietnam to drop all criminal charges against environmental activists," the campaigner continued. "Authorities in Vietnam must also wake up to the fact that they can only fulfill their climate goals and responsibilities by working with, rather than against, those most dedicated to this cause in their own country."
Hoàng's sentencing comes as Vietnam—which is incredibly vulnerable to the climate emergency—is working to implement the Just Energy Transition Partnership (JETP), a $15.5 billion initiative to cut planet-heating emissions whose funders include Canada, Japan, the European Union, the United Kingdom, and the United States.
"Having imprisoned the country's human rights defenders and democracy activists, the Vietnamese government is now targeting those working for a cleaner, more sustainable environment," said Robertson. "International donors need to be clear with Vietnam's leaders that the Just Energy Transition Partnership cannot move forward so long as environmental activists are under attack."
Mercado also noted the initiative, saying that "Vietnam's ambitious climate goals—made more potent by the country's position on the frontlines of climate impacts—have been achieved in no small part through the dedicated efforts of climate champions like Hồng. The unjust imprisonment of fearless changemakers like Hồng not only imperils initiatives within Vietnam such as its JETP deal, but also undermines the country's vital role in shaping a fair and equitable response to the urgent climate crisis."
U.S. President Joe Biden visited Vietnam earlier this month to elevate relations to a "comprehensive strategic partnership." In a joint statement, he and General Secretary of the Communist Party of Vietnam Central Committee Nguyen Phu Trong "affirmed the importance of promoting and protecting human rights in accordance with each country's constitution and international obligations," and said that "the United States committed to assisting Vietnam with both finance and advanced climate technology to fulfill its international climate commitments."
HRW highlighted that "just four days after Biden departed Hanoi, Vietnam arrested another prominent environmental researcher, Ngo Thi To Nhien, the executive director of the Vietnam Initiative for Energy Transition," which "works alongside the United Nations and donors to help provide research and planning advice for the JETP."

Biden served as vice president under former U.S. President Barack Obama. In 2018, the Obama Foundation recognized Hoàng's two decades of "tackling Vietnam's most urgent issues, including climate change, pollution, and illegal wildlife trade," with a grant to join its one-year scholars program at Columbia University in New York City.
On social media this week, Robertson urged the Obama Foundation and the former U.S. president "to demand that Vietnam immediately and unconditionally release" Hoàng, stressing that "this is when international solidarity is really needed!"
News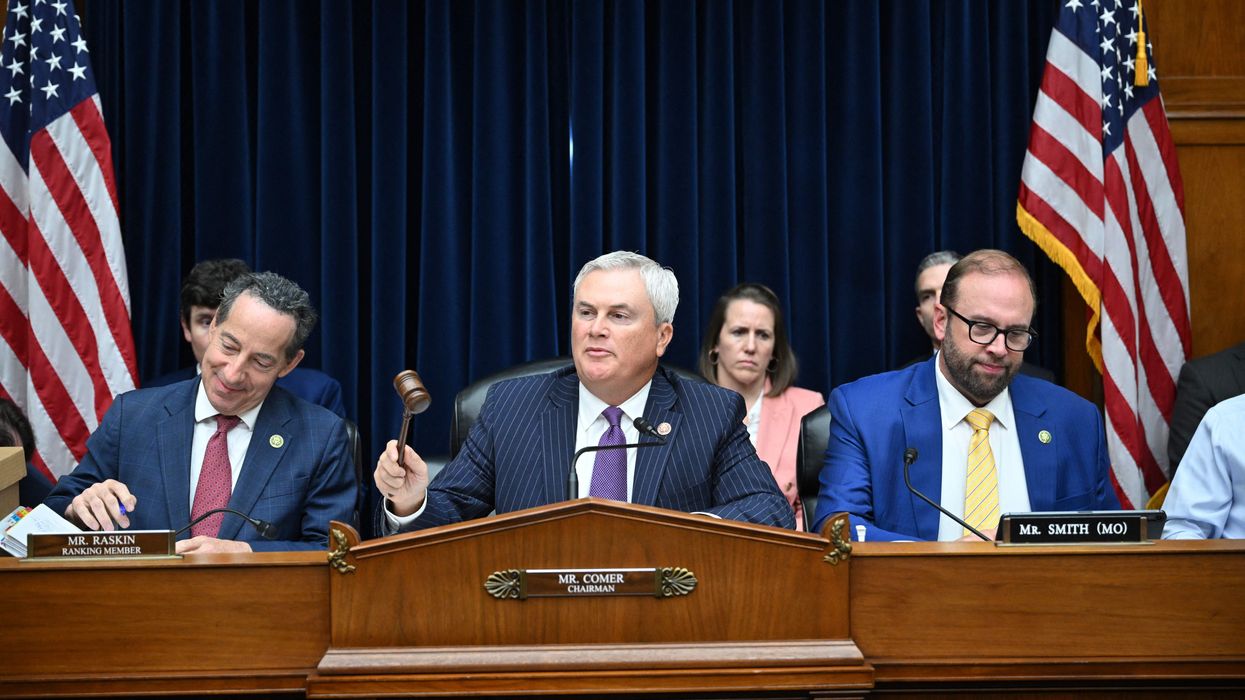 "We're 62 hours away from shutting down the government of the United States of America, and Republicans are launching an impeachment drive based on a long-debunked and discredited lie," said Rep. Jamie Raskin.
With a government shutdown just two days away, the Republican-controlled House Oversight Committee on Thursday launched its first hearing as part of the GOP's impeachment inquiry into President Joe Biden, a probe that campaigners and the White House have dismissed as a sham.
Brett Edkins, managing director of policy and political affairs at the progressive advocacy group Stand Up America, echoed that assessment in a statement ahead of the hearing, denouncing the proceedings as Republicans' "most desperate and embarrassing ploy yet."
"House Republicans are not serious people," said Edkins. "Today's impeachment hearing will feature neither fact witnesses nor evidence that President Biden did anything wrong."
"Instead, it'll be a shameless display of political grandstanding, conspiracy theory quackery, and a who's who of right-wing punditry," he added. "Republicans should try governing for a change and keep the government open, rather than wasting time and tax dollars on this sad sack political theater."
Watch the hearing live:
Spearheaded by Rep. James Comer (R-Ky.), Thursday's hearing will feature testimony from four witnesses, including conservative legal scholar Jonathan Turley, who testified against the impeachment of former President Donald Trump in 2019 and expressed concern at the time about "lowering impeachment standards to fit a paucity of evidence and an abundance of anger."
The committee will also hear from former George W. Bush Justice Department official Eileen O'Connor, forensic accountant Bruce Dubinsky, and impeachment expert Michael Gerhardt, a witness called by the oversight panel's Democratic minority.
Rep. Cori Bush (D-Mo.), a member of the House Oversight Committee, lamented in a social media post that instead of working to prevent a government shutdown, the panel is "holding a baseless impeachment hearing."

"The Oversight Committee is supposed to serve the people, NOT run interference for Donald Trump," Bush wrote.
Republicans have been investigating Biden and his son, Hunter Biden, for years but have yet to demonstrate wrongdoing by the president—and have in some cases acknowledged that their efforts have yielded no incriminating evidence.
"Let's get it straight: We're 62 hours away from shutting down the government of the United States of America, and Republicans are launching an impeachment drive based on a long-debunked and discredited lie," Rep. Jamie Raskin (D-Md.), the top Democrat on the House Oversight Committee, said during his opening statement at Thursday's hearing. "No foreign enemy has ever been able to shut down the government of the United States, but now MAGA Republicans are about to do just that."

News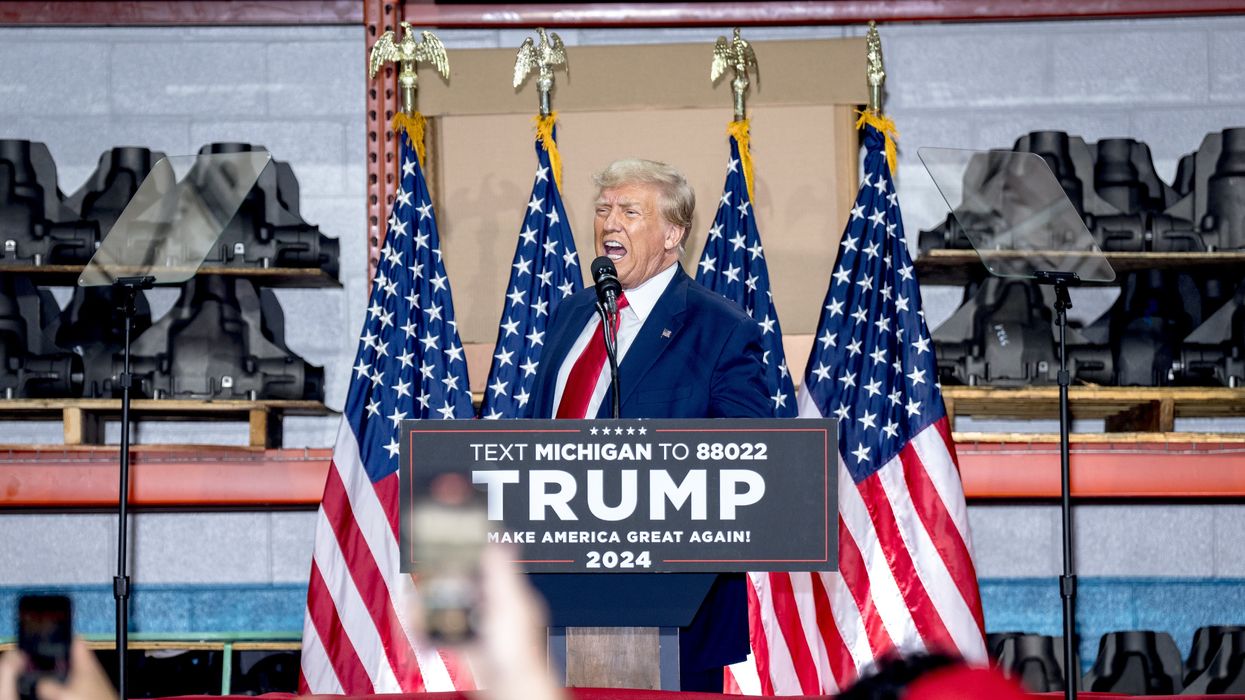 "I mean, I watch you out there with the pickets," said the former president, "but I don't think you're picketing for the right thing."
Former President Donald Trump used his speech at a nonunion plant in Clinton Township, Michigan Wednesday night to simultaneously posture as a lifelong champion of workers and denigrate the United Auto Workers' historic strike against the Big Three U.S. car manufacturers, dismissing the union's fight for better wages and benefits as effectively meaningless.
"I don't care what you get in the next two weeks or three weeks or five weeks," Trump said. "They're going to be closing up and they're going to be building those cars in China and other places. It's a hit job in Michigan and on Detroit."
It was a theme the former president and 2024 GOP frontrunner hit repeatedly throughout his remarks at Drake Enterprises, a truck parts manufacturer that offered to host Trump's rally: The electric vehicle transition and the Biden administration's efforts to accelerate it are going to send jobs overseas and leave the U.S. automobile industry in ruins.
"It doesn't make a damn bit of difference what you get because in two years you're all going to be out of business, you're not getting anything," Trump said. "I mean, I watch you out there with the pickets, but I don't think you're picketing for the right thing."
The former president repeatedly and falsely accused the Biden administration of attempting to bring about a "transition to hell" and impose "electric vehicle mandates that will spell the death of the American auto industry," a narrative that was also prominent during the Republican primary debate that Trump skipped.
Kevin Munoz, a spokesperson for President Joe Biden's 2024 reelection campaign, said in response that Trump is "lying about President Biden's agenda to distract from his failed track record of trickle-down tax cuts, closed factories, and jobs outsourced to China." During Trump's four years in office, the offshoring of U.S. jobs increased.
"There is no 'EV mandate.' Simply put: Trump had the United States losing the EV race to China and if he had his way, the jobs of the future would be going to China," said Munoz. "President Biden is delivering where Donald Trump failed by bringing manufacturing back home, and with it, good-paying jobs for the American people."
As HuffPost's Jonathan Cohn reported late Wednesday, "Since Biden took office in January 2021, total auto industry employment in the U.S. has risen from about 948,000 to 1,073,000 jobs, according to the U.S. Bureau of Labor Statistics. That's a monthly rate of about 4,000 new auto jobs a month."

Challenging the notion that the Biden administration's EV policies are imperiling the U.S. auto industry, Cohn noted that electric vehicle subsidies in the Inflation Reduction Act "will close the cost gap so that companies manufacturing electric vehicles and their parts can compete."
"And there are lots of signs that the effort is working," Cohn wrote. "Auto companies have announced plans to build literally dozens of new factories in the U.S., many in what's coming to be known as the 'battery belt,' stretching from Georgia in the South to Michigan in the North. They are expected to generate hundreds of thousands of jobs directly, plus many more (along with economic growth) indirectly."
The UAW leadership has made clear that, unlike Trump, it doesn't oppose the transition to electric vehicles.
Rather, the union wants policymakers to ensure that EV manufacturing jobs are unionized. UAW president Shawn Fain has criticized Biden—who joined union members on the picket line earlier this week—for not doing enough to prevent a "race to the bottom" in the EV transition as automakers increasingly invest in the nonunion U.S. South.
Fain has also not been shy about his feelings toward the former president.
"I don't think the man has any bit of care about what our workers stand for, what the working class stands for," Fain said in a CNN appearance on Tuesday. "He serves the billionaire class, and that's what's wrong with this country."
"People are trying to push that this is organic, but it's not. Trump is curating a crowd, and it pisses me off."
Trump—who has repeatedly called on the UAW to endorse his presidential run—didn't respond Wednesday when asked by a reporter whether he supports the union's push for a nearly 40% wage increase for autoworkers, who have seen their hourly pay decline sharply over the past two decades.
During his speech, Trump "didn't specifically address demands made by autoworkers, other than to say he would protect jobs in a way that would lead to higher wages," the Detroit Free Pressreported.
"But he left it unclear how he would do so," the newspaper added, "given that he didn't demand specific wage increases as president."
It's not clear how many union members were in the audience at Trump's speech, though some were waving "Auto Workers for Trump" and "Union Members for Trump" signs. One individual who held a "Union Members for Trump" sign during the rally admitted to a reporter for The Detroit News that she's not a union member.
"Another person with a sign that read 'Auto Workers for Trump' said he wasn't an auto worker when asked for an interview. Both people didn't provide their names," the outlet reported.
Chris Marchione, political director of the International Union of Painters and Allied TradesDistrict Council 1M in Michigan, toldJacobin's Alex Press that at least one local "right-to-work" activist assisted the Trump campaign in organizing Wednesday's rally.
"People are trying to push that this is organic, but it's not," Marchione said. "Trump is curating a crowd, and it pisses me off. If he wants to support union workers, pay the fucking glaziers who got screwed when they put the windows on Trump Tower."
Ahead of Trump's Michigan visit, the AFL-CIO said in a statement that Trump's presidency was "catastrophic for workers," pointing to his anti-union appointments to the National Labor Relations Board, defense of so-called "right-to-work" laws, repeal of Labor Department rules aimed at protecting worker pay, and failure to protect manufacturing jobs.
"The idea that Donald Trump has ever, or will ever, care about working people is demonstrably false," said AFL-CIO president Liz Shuler. "For his entire time as president, he actively sought to roll back worker protections, wages, and the right to join a union at every level."
"UAW members are on the picket line fighting for fair wages and against the very corporate greed that Donald Trump represents," Shuler added. "Working people see through his transparent efforts to reinvent history. We are not buying the lies that Donald Trump is selling. We will continue to support and organize for the causes and candidates that represent our values."
News
Independent, nonprofit journalism needs your help.
Please Pitch In
Today!