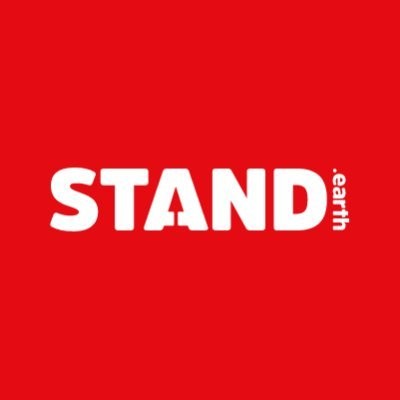 COP26: Ship It Zero Coalition Welcomes Amazon Participation in First Movers Coalition
Advocacy groups say company sends important market signal for clean ocean shipping, but warn coalition is short on details.
WASHINGTON
Today at COP26, Amazon joined the White House's First Movers Coalition, a public-private partnership launched by U.S. President Joe Biden and the World Economic Forum to commercialize emerging technologies essential to decarbonizing heavy industries, including ocean shipping. Climate and shipping experts with environmental advocacy groups Stand.earth and Pacific Environment, which lead the Ship It Zero coalition, welcomed retail giant Amazon's participation in the First Movers Coalition.
The move by Amazon to join the First Movers Coalition adds to a recent spate of climate action for one of the world's biggest companies. Last week, Amazon announced its second round of investment in Infinium to bring its green hydrogen-based electrofuel technology for maritime freight to market. Earlier this month, the retail giant also announced a landmark commitment to move their products off fossil fuel ships by 2040, joining companies including IKEA, Unilever, and Patagonia. Ship It Zero called Amazon's 2040 commitment "historic but too weak" as the coalition is demanding movement on zero-emissions cargo shipping this decade -- a shorter timeline that was echoed today by members of the First Movers Coalition.
Ship It Zero said the First Movers Coalition has potential, particularly since it sets targets for action this decade, by 2030. Ship It Zero also said that participation by companies like Amazon sends an important market signal that there are major brands throughout the world willing to make commitments now on zero-emissions technologies. Ship It Zero is also encouraged that several companies reiterated their commitment to green hydrogen-based fuels as a key part of the solution to decarbonizing heavy industries like cargo shipping, over fossil-based options like gray and blue hydrogen.
But Ship It Zero also warned the coalition is light on details and leaves room for false solutions, calling for concrete actions and steps including how and when retail companies will negotiate and sign contracts to switch to shipping their products on zero-emissions cargo shipping vessels, not just "low-carbon" options.
"The First Movers Coalition could be a game changer for companies like Amazon, which must move quickly to help decarbonize the massively polluting cargo shipping sector. Making commitments today might feel like a big risk, but the bigger risk is being left behind and facing market competition for clean energy and green solutions later on. The world is changing, and companies know that addressing climate change is a business imperative. Failing to respond NOW puts companies at greater risk down the road," said Kendra Ulrich, Shipping Campaigns Director at Stand.earth. "The First Movers Coalition presents a massive moment for companies like Amazon to show leadership, but we need Amazon to step up its ambition and make a commitment to transport all of its goods on zero-emissions cargo ships by 2030, not by 2040 like its previous commitment. There is urgency in this moment, and Amazon must follow through by taking action within this decade to ensure their future success in a climate sustainable future."
"Amazon's actions to spur clean maritime technologies are steps in the right direction; however, a much faster timeline is required. Amazon must immediately commit to 100% zero-emissions ocean cargo shipping this decade. Right now, over a hundred fossil-fueled ships are clogging California ports, harming frontline communities with unprecedented levels of cancer-causing air pollution. Amazon has a responsibility to end its port pollution now," said Dawny'all Heydari, Ship It Zero Campaign Lead, Pacific Environment.
Stand.earth (formerly ForestEthics) is an international nonprofit environmental organization with offices in Canada and the United States that is known for its groundbreaking research and successful corporate and citizens engagement campaigns to create new policies and industry standards in protecting forests, advocating the rights of indigenous peoples, and protecting the climate. Visit us at
LATEST NEWS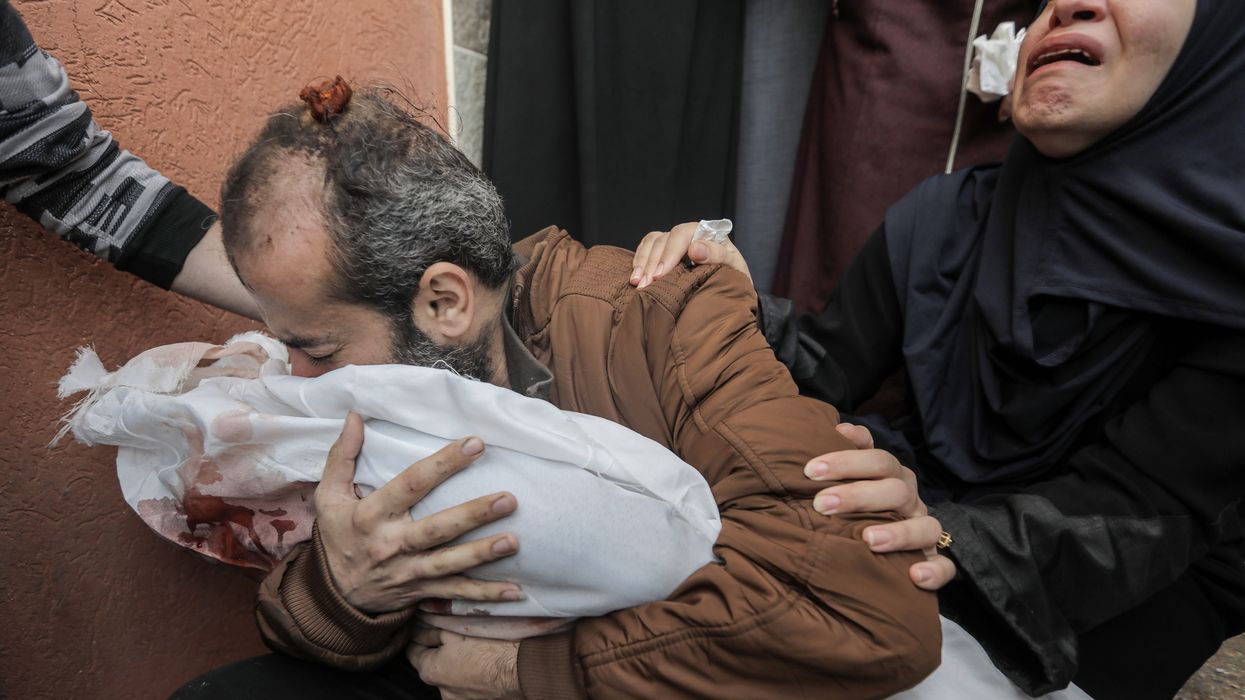 "Israeli forces have killed more than 5,000 Palestinian children in Gaza. That's around 9 to 10 classrooms of students being obliterated from the Earth every day by the Israeli military's relentless offensive on Gaza."
As of Monday, World Children's Day, Israel's six-week war on the Gaza Strip has killed at least 5,500 Palestinian children and threatens the lives of about a million more who are enduring the Israeli bombardment and raids of homes, schools, and hospitals.
Since Israel declared war after an October 7 Hamas-led attack, United Nations officials, humanitarian groups, cease-fire supporters around the world, and Gaza residents themselves have warned that the besieged enclave is becoming a "graveyard" for children.
Putting the child death toll into context on Monday, Al Jazeerareported, "That is one Palestinian child killed every 10 minutes, or about one out of every 200 children in the Gaza Strip."
"An additional 1,800 children are missing under the rubble, most of them presumed dead," the outlet noted. "A further 9,000 children have been injured, many with life-changing consequences. Many of these children have lived through the trauma of multiple wars."
Brad Parker, an attorney and senior policy adviser at Defense for Children International - Palestine, stressed in a Sunday opinion piece for Al Jazeera that "as in previous Israeli military offensives on Gaza, Israeli attacks the DCIP has investigated have been overwhelmingly indiscriminate and disproportionate. The Israeli army has targeted civilians and civilian infrastructure in densely populated civilian areas with wide-area-effect explosive weapons. In other words, every bomb the Israeli army drops on Gaza potentially constitutes a war crime."
As Common Dreamsreported last week, Airwars found a single Israeli bombing in the Jabalia refugee camp on October 31, purportedly intended to "assassinate a senior Hamas commander and destroy his base," killed 126-136 civilians, including 69 children.
Citing United Nations Secretary-General António Guterres' "graveyard" warning from earlier this month, Parker wrote that he "was sounding the alarm because he knows that Palestinian children are living and dying in an unrivaled moment. Israeli forces killed more children in the first month of the war than state and nonstate actors did in other armed conflicts over the past two years combined, according to the U.N. chief's own annual reports."
"Nearly 50% of the 2.3 million Palestinians living in the Gaza Strip are children. This incredibly youthful population has experienced 16 years of Israeli siege, which amounts to collective punishment," he pointed out. "Guterres knows the death toll is expected to rise dramatically as Israeli authorities have cut off Palestinians in Gaza from food, water, electricity, medical supplies, and fuel, catapulting a captive civilian population into what he described as a 'nightmare' that 'is a crisis of humanity.'"
Highlighting the billions of dollars in U.S. military assistance that the Israeli government gets annually, Parker concluded that "the Biden administration's endorsement of Israel's actions and the genocidal green light it has given must be opposed. World leaders need to heed the U.N. chief's call for an immediate cease-fire and help put an end to the slaughter of Palestinian children."
Marking World Children's Day on social media Monday, Guterres said: "Wars, climate change, economic turmoil. Crisis after crisis, children around the world are being robbed of their lives and their futures. Children need peace, now."
United Nations Children's Fund (UNICEF) Executive Director Catherine Russell, who has also called for a cease-fire in Gaza, similarly said in a statement Monday that "unfortunately, children today are living in a world that is increasingly hostile to their rights. Nowhere is this more obvious than in the experience of children impacted by conflicts."
First declared Universal Children's Day in 1954, November 20 also marks the anniversaries of the U.N. General Assembly adopting the Declaration of the Rights of the Child in 1959 and the Convention on the Rights of the Child in 1989. Russell said that "at no time since the CRC was adopted 34 years ago have children's rights been in greater jeopardy. And that is why we must act."
Her statement came a day after UNICEF announced that "31 babies clinging to life were rescued from al-Shifa Hospital in northern Gaza and relocated to the south of the strip" in a joint operation conducted "during extremely dangerous conditions," following "the tragic death of several other babies, and total collapse of all medical services at al-Shifa."
Al-Shifa is far from the only hospital that has partly or fully ceased services—and as Parker of DCIP noted, "Among Gaza's population are an estimated 50,000 pregnant people. This means there are 160 deliveries on average taking place daily."
As some parents in Gaza struggle to get care while bringing life into the world, others are mourning the loss of children.

Ramez al-Sury's family was sheltering at the Saint Porphyrius Greek Orthodox Church compound in Gaza when it was hit in an Israeli airstrike on October 19. He told Amnesty International that "my heart died with my children that evening. All my children were killed: Majid, 11, Julie, 12, and Suhail, 14. I have nothing left. I should have died with my children."
"The church was full of peaceful people, only peaceful people," he added. "There is nowhere safe in Gaza during this war. Bombardments everywhere, day and night. Every day, more and more civilians are killed. We pray for peace, but our hearts are broken."
News
"This decision is a devastating blow to the civil rights of every American, and the integrity of our nation's electoral system."
A federal appeals court on Monday ruled that only the U.S. Department of Justice can bring lawsuits under Section 2 of the 1965 Voting Rights Act, a decision that—if upheld—would deprive private citizens and advocacy groups of the ability to file legal challenges to fight discriminatory election practices.
In a 2-1 decision, the 8th Circuit Court of Appeals ruled that there is no "private right of action" under that part of the Voting Rights Act, which prohibits "any voting standard, practice, or procedure that results in the denial or abridgment of the right of any citizen to vote on account of race, color, or membership in a language minority group."
Judge David Stras, an appointee of former President Donald Trump, wrote in the majority opinion that "the who-gets-to-sue question is the centerpiece of today's case."
"The Voting Rights Act lists only one plaintiff who can enforce § 2: the attorney general," Stras added, acknowledging that "we must decide whether naming one excludes others."

Stras and Judge Raymond Gruender, an appointee of former President George W. Bush, argued that it does, siding with a 2022 lower court ruling. Chief Circuit Judge Lavenski Smith—also a Bush appointee—wrote in dissent that he "would follow existing precedent that permits citizens to seek a judicial remedy" until either the U.S. Supreme Court or Congress changes the law.

"Rights so foundational to self-government and citizenship should not depend solely on the discretion or availability of the government's agents for protection," Smith wrote.

"The court has gutted one of the most critical protections against voting discrimination."
The case stems from a legal challenge that Arkansas State Conference of the NAACP and the Arkansas Public Policy Panel—represented by the ACLU of Arkansas—brought against the state of Arkansas in late 2021. Filed under Section 2 of the Voting Rights Act, the lawsuit argued that a redistricting plan for Arkansas House races would illegally "undermine the voting strength of Black Arkansans."

"This ruling is a travesty for democracy," Sophia Lin Lakin, director of the ACLU's Voting Rights Project, said in a statement. "For generations, private individuals have brought cases under Section 2 of the Voting Rights Act to protect their right to vote. No court had denied them the ability to bring their claims in federal court—with the sole exception of the district court, and now the 8th Circuit."

Barry Jefferson, political action chair of the Arkansas State Conference of the NAACP, added that "this decision is a devastating blow to the civil rights of every American, and the integrity of our nation's electoral system."

"By stripping individuals of the ability to sue under Section 2 of the Voting Rights Act," said Jefferson, "the court has gutted one of the most critical protections against voting discrimination."
The 8th Circuit ruling is widely expected to face an appeal at the conservative-dominated U.S. Supreme Court, which delivered a surprise victory for civil rights advocates earlier this year when it declined to gut what remains of the Voting Rights Act.

If the 8th Circuit's decision stands, an administration hostile to the Voting Rights Act could simply decline to enforce Section 2, a potential disaster for fundamental freedoms nationwide.
Experts were stunned by the court's willingness to dispense with decades of precedent by ruling against the right of private citizens to sue under Section 2.

"The brazenness of this decision is something else," wrote Nicholas Stephanopoulos, a professor at Harvard Law School. "The thousands of litigants who have brought Section 2 claims? The thousands of courts who have decided these cases? Somehow they all missed what these two judges, in their infinite wisdom, finally saw."
Wendy Weiser, vice president for democracy at the Brennan Center for Justice, wrote that "this radical 8th Circuit decision would essentially gut the remaining nationwide protections of the Voting Rights Act by preventing anyone other than [the Department of Justice] from enforcing them."
"This is deeply wrong," Weiser added, "and it goes against decades of precedent and practice."
News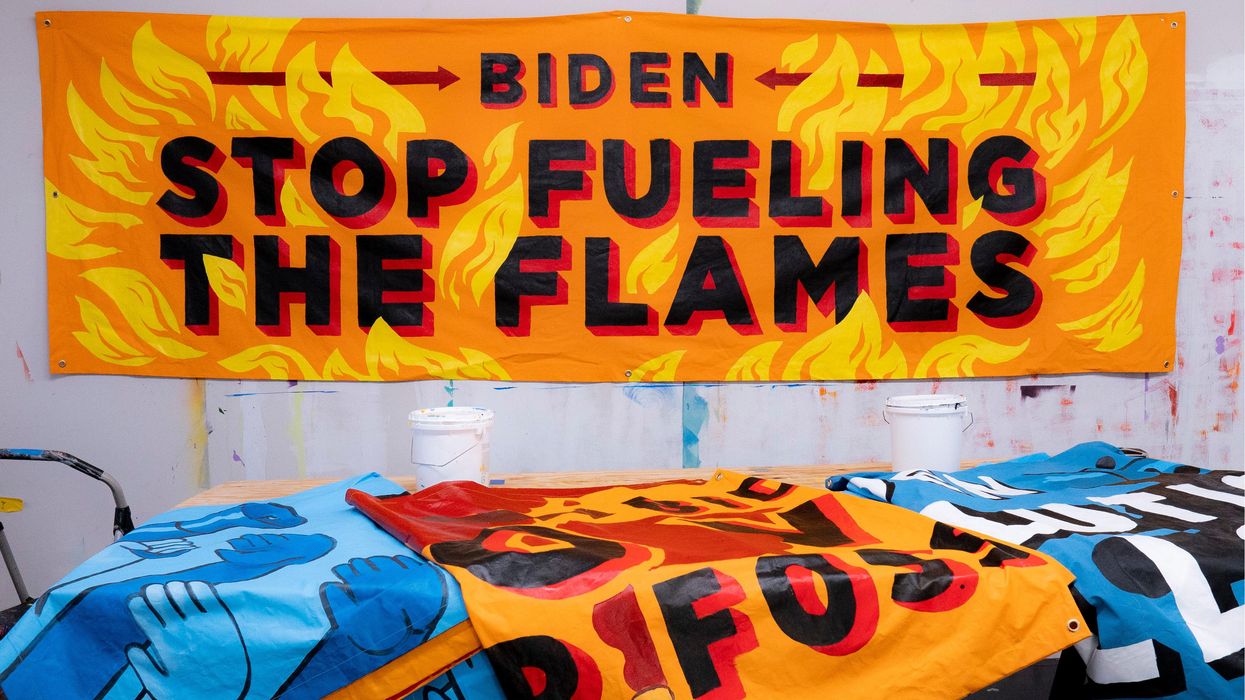 "While the IRA was touted as the 'largest investment in climate and energy in American history,' it could turn out to be a failure if Biden doesn't also take bold action on fossil fuels," said Oil Change International.
The 2022 law heralded as U.S. President Biden's key climate achievement may support an expansion of clean energy, but a new analysis out Monday demonstrates how the Inflation Reduction Act leaves the fossil fuel industry with vast opportunities to extract more oil and gas and continue boosting its record-breaking profits at the expense of frontline communities.
The report, said Oil Change International (OCI) as it released the new findings, proves that the Biden administration can't rely on the IRA to demonstrate its commitment to the emissions reduction that scientists agree is needed to mitigate the climate crisis.
Titled Biden's Fossil Fuel Fail: How U.S. Oil and Gas Supply Rises Under the Inflation Reduction Act, Exacerbating Environmental Injustice and released 10 days before the 28th annual United Nations Climate Change Conference (COP28), the analysis uses previously unpublished data from climate modeling by the Rhodium Group, an environmental think tank.

"The model projects that despite the IRA's investment in renewable energy, electric vehicles, and batteries, the United States could still miss its Paris Agreement goal of reducing U.S. emissions by 50 to 52% below 2005 levels by 2030," reads the report, noting that as the world's largest historical emitter of fossil fuel emissions, the U.S. has a responsibility to "cut its emissions faster than the global average."
The group's model projects that domestic fossil gas demand in the U.S. will decline by 16% by 2035, yet production is expected to rise by 7%. Petroleum demand is expected to decline by 20%, yet production will rise by 13%.
"The gap between production and demand is filled by surging exports," explained OCI. "Gas exports are projected to double by 2035, while oil and petroleum product exports rise 23%."
Wind and solar power are expected to replace gas domestically, added the organization, but the positive effects of the decline in gas demand in the U.S. are "tempered by an increase in gas consumption within the oil and gas industry itself."
The "energy-hungry" liquefied natural gas (LNG) export sector will essentially cancel out progress made by surging wind and solar power in the U.S., said OCI, with gas consumption by LNG export plants growing 140% by 2035.
"The Biden administration touts the Inflation Reduction Act as a centerpiece of its achievements on climate," said Collin Rees, U.S. campaign manager for OCI. "In reality, the bill leaves a massive escape hatch for the fossil fuel industry to continue business as usual."
Rhodium's modeling projects that the U.S. will miss its targeted emissions reduction for 2030 by 16-18 percentage points if the Biden administration relies on the IRA and its investments in technological fixes like carbon capture and storage and fossil hydrogen production while allowing continued investments in oil and gas exports.
"While the IRA was touted as the 'largest investment in climate and energy in American history,' it could turn out to be a failure if Biden doesn't also take bold action on fossil fuels," said OCI in a statement. "As the world gathers for COP28, Biden still has a chance to be the climate leader he claims he is by making a commitment to phasing out fossil fuels."
The phase-out of all oil and gas production in the U.S. is widely recognized as necessary by energy and climate experts, and has long been demanded by advocates for frontline communities, which bear a disproportionate public health burden due to the strong links between fossil fuel extraction, storage, and transport and harms including respiratory illnesses, cardiovascular disease, and poor outcomes for pregnant people and infants.
Boosting fossil fuel production and exports "while exacerbating pollution in environmental justice communities," said OCI, is a "deadly combination."

Roishetta Sibley Ozane, founder of the Vessel Project of Louisiana, said Biden's approval of projects like the Willow oil drilling initiative in Alaska, nearly $2 billion for publicly financed fossil fuel projects abroad, and his support for the Mountain Valley Pipeline, among other pollution-causing infrastructure, has shown frontline communities that the president's campaign promises regarding environmental justice were "nothing but a smokescreen."
"We supported [President Joe] Biden for change, not to deal with deadly decisions made without us at the table," said Ozane. "The fight against climate disaster is collective, and the United States cannot preach about caring for communities while exporting pollution globally."
The pollution impacts of continued fossil fuel production and exports will be "disproportionately borne by Black, Brown, Indigenous, and poor communities—specifically in Appalachia, the Gulf of Mexico, and the Permian Basin of Texas and New Mexico," said OCI.
To align with Biden's stated climate goals, the group said, the president's efforts must go far beyond the IRA and include a phase-out of oil and gas exports, an end to fossil fuel leasing on federal lands, and a halt to all approvals for new fossil fuel infrastructure.
"At COP28 the spotlight will be on our collective effort to end the fossil fuel era," said Rees. "Will the United States deliver, or will Biden's climate legacy be one of disastrous oil and gas expansion and failure to adequately tackle the climate crisis?"
News