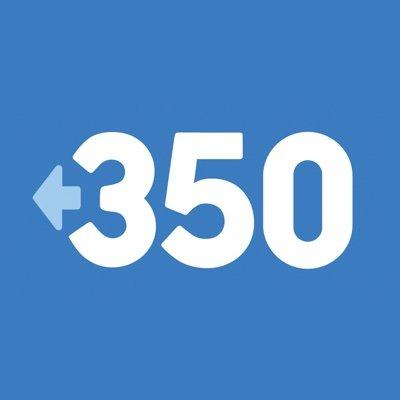 For Immediate Release
March, 09 2020, 12:00am EDT
New Whitepaper from Energy Futures Group Questions Findings of National Grid Gas Capacity Report, Need for Williams NESE Pipeline
Ahead of tonight's first public info session, report shows National Grid's demand projections likely inflated; most of pipeline's peak-day capacity could be met by renewable alternatives, 95% pipeline capacity must be avoided for state climate goals.
New York, NY
Energy Futures Group today released a new whitepaper that starkly calls into question the findings of National Grid's Natural Gas Long-Term Capacity Report, which continues the utility's push for the Williams NESE fracked gas pipeline in New York Harbor. The paper shows that, contrary to National Grid's assertions, the overwhelming majority of the pipeline's capacity could be offset by renewable, non-pipeline solutions and adjusted demand projections. The paper comes just ahead of National Grid's public info sessions, set to begin tonight in Hicksville and continue elsewhere throughout the month.
The Stop the Williams Pipeline Coalition issued the following statement:
In a fraction of the pages it takes National Grid to make yet another tortured, error-filled argument for the Williams NESE pipeline, this new whitepaper presents a practical, data-backed vision of a pipeline-free future that could be ours with the merest political will. It is up to Governor Cuomo. He will either be the leader that we know he can be by believing in the possible and stopping this pipeline for good, or he will side with corporate interests and approve the pipeline, becoming a climate denier and destroying any chance of upholding his own climate law. There is no third way.
The paper finds that when National Grid's demand projections are adjusted to the more reasonable figures established by the Energy Information Administration (EIA), National Grid's future energy needs are reduced by nearly 85 percent. In addition, the paper shows that a comprehensive, aggressive plan incorporating energy efficiency, demand response, flexible load management, strategic electrification and other non-pipeline solutions could meet as much as 88% percent of the Williams NESE pipeline's peak day capacity. It also shows that if state climate goals are to be achieved, 95 percent of the NESE pipeline's gas would need to be avoided.
National Grid's report reaches its pro-pipeline conclusions, the paper finds, largely by omitting or skewing data. Along with the utility's demand projections being far greater than those of the EIA, the projections also defy the company's own historical data, which shows that gas demand slowed considerably over the past six years. There is also no mention of whether savings could be achieved by renewable innovations in the power sector, which account for roughly 30% of National Grid's gas sales.
Regarding pipeline emissions, National Grid continues to claim that the NESE pipeline could achieve significant GHG savings by preventing customers from using dirtier fuels. Yet many of these assumptions have already been refuted, and National Grid's conversion and growth projections are suspect and lack citations that would allow further scrutiny.
National Grid also continues to base its emissions data on a much maligned report by MJ Bradley, which drew its conclusions from the Department of Energy's discredited data on methane leakage rates and on methane's 100-year warming potential, not the more relevant 20-year time frame. National Grid cites the more accurate Environmental Defense Fund methane data and the more relevant warming window, but buries all of this information in an appendix.
In 2018, the EDF found that methane leakage rates were 60% higher than rates reported by the federal government. It is also widely known that, as a greenhouse gas, methane is 86 times more powerful than C02 over the first 20 years of its life, which is the relevant time frame for policy decisions given the IPCC's requirement that emissions be halved in 10 years.
National Grid issued its report as part of a settlement with Governor Cuomo and the Public Service Commission that ended the utility's self-imposed gas moratorium last fall. As part of that agreement, National Grid was required to produce a report on long-term energy solutions for the Downstate area and hold public meetings at which the public could deliberate the findings. (The PSC was only going to allow written comments until the Stop the Williams Pipeline Coalition demanded that the meetings include a transparent public forum, which the PSC has since granted). Those meetings begin tonight in Hicksville and continue throughout the month in Jamaica, Downtown Brooklyn, Brighton Beach, Brentwood and Riverhead.
The Stop the Williams Pipeline Coalition will be holding press conferences and rallies beginning at 5pm before the meetings in Hicksville, Jamaica, and Downtown Brooklyn, where it will urge Governor Cuomo and the Public Service Commission to listen to state climate law, not a discredited and disgraced corporate utility, in determining New York's energy future.
350 is building a future that's just, prosperous, equitable and safe from the effects of the climate crisis. We're an international movement of ordinary people working to end the age of fossil fuels and build a world of community-led renewable energy for all.
LATEST NEWS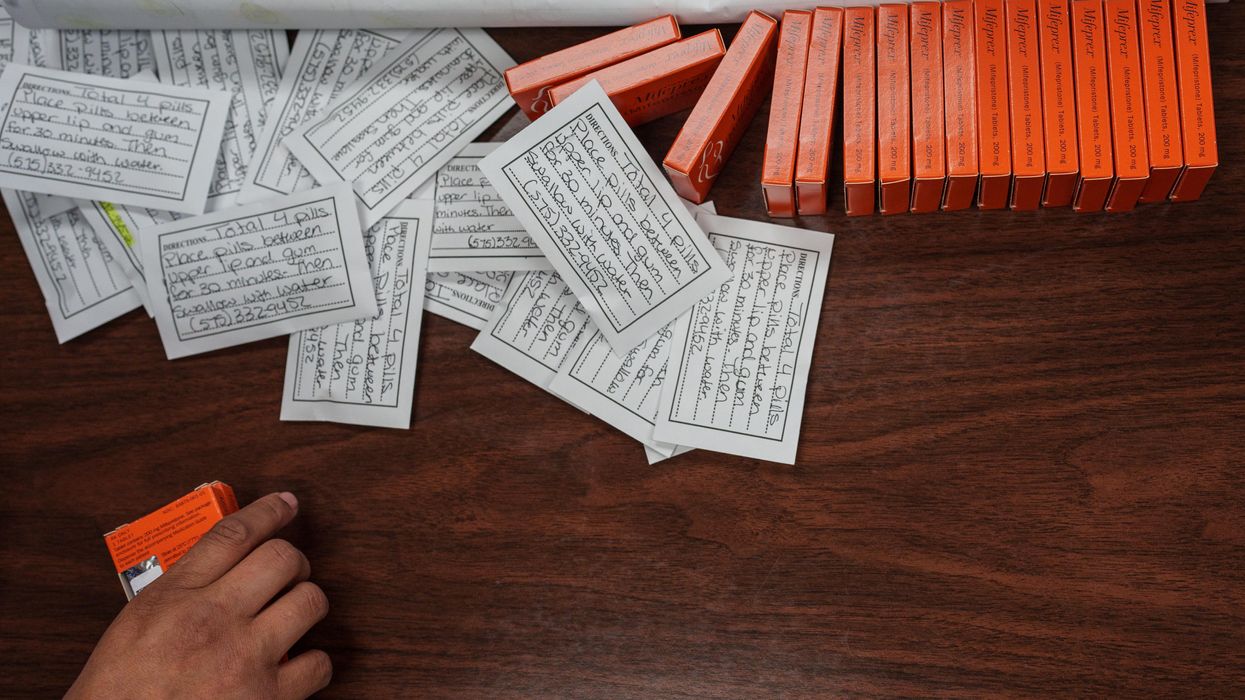 "If abortion medication isn't available—if pharmacies literally don't carry it, or only have limited quantities available—we will see unprecedented suffering," said one rights advocate.
A month after the two largest pharmacy chains in the United States announced their efforts to become certified to dispense abortion pills by mail, in accordance with a new Food and Drug Administration rule, the Republican attorneys general of 20 states on Wednesday warned the companies that providing the medications by mail in their states could result in legal action against them.
In a letter co-signed by 19 attorneys general from states that have banned or attempted to ban abortion since the U.S. Supreme Court overturned Roe v. Wade last year, Attorney General Andrew Bailey of Missouri wrote to officials at Walgreens and CVS and suggested that they could face litigation if they follow new regulatory guidelines introduced by the FDA in early January.
The agency announced last month that retail drugstores can dispense mifepristone and misoprostol—drugs used for medication abortions, which accounted for 51% of abortions in 2020 according to the Centers for Disease Control and Prevention. The rule reversed strict regulations that for decades required patients to obtain mifepristone only at health clinics, which medical experts have long said were unnecessarily limited people's access to the pills and were rooted in politics rather than science.
"The prohibition and difficulty in accessing abortion pills has no medical basis, just a political one."

Both pharmacies said soon after the rule was changed that they were beginning the process of becoming certified to send abortion pills to patients who have a prescription for them from a healthcare provider, in states where abortion care is legal.

The attorneys general who signed Bailey's letter on Wednesday claimed the companies will be in violation "not only of federal law, but also of the laws of the various states" if they follow the FDA guidance.
Two states—Indiana and Texas—have imposed bans on medication abortions starting at a certain point in pregnancy, while 18 states require patients to be in the physical presence of a prescribing clinician to obtain mifepristone and misoprostol—restrictions that run afoul of the new federal regulations.

A manufacturer of mifepristone filed a lawsuit late last month to overturn West Virginia's abortion ban, arguing that the FDA's approval of the drug preempts the state's law.

The Biden administration also issued a legal opinion last month saying the U.S. Postal Service can mail abortion pills to states with abortion bans or severe restrictions, if the sender does not intend to break the law.
Of the 20 states whose attorneys general signed the letter sent Wednesday to CVS and Walgreens, 10—Alaska, Florida, Georgia, Indiana, Iowa, Montana, North Dakota, Ohio, South Carolina, and Utah— still permit abortion care. Several of the states have attempted to ban the procedure but the proposals have been blocked.
Despite this, the attorneys general suggested that sending abortion pills to patients in their states will violate their laws.
"These state laws reflect not only our commitment to protecting the lives and dignity of children, but also of women," wrote Bailey. "We emphasize that it is our responsibility as state attorneys general to uphold the law and protect the health, safety, and well-being of women and unborn children in our states."
The right-wing attorneys general "are in the wrong here," said women's rights group UltraViolet.
\u201cHonestly what is the problem with accessing medication at a retail pharmacy???\n\nThese 20 conservative attorneys general are in the wrong here. The prohibition and difficulty in accessing abortion pills had no medical basis, just a political one.\nhttps://t.co/X3DJT60wYt\u201d

— UltraViolet has the #ReproReceipts (@UltraViolet has the #ReproReceipts) 1675350567
The letter comes just over a week after South Dakota's Republican governor, Kristi Noem, joined state Attorney General Marty Jackley in threatening the state's pharmacists with felony charges if they distribute abortion pills.

If the pharmacies cave to the demands of the Republicans, said author and advocate Jessica Valenti, people in the 20 states in question "will no longer have access to one of the most common forms of miscarriage treatment."
"If abortion medication isn't available—if pharmacies literally don't carry it, or only have limited quantities available—we will see unprecedented suffering," she said.

News
"Oil company bosses and shareholders are being allowed to get even richer by banking huge profits, while normal people are facing enormous energy bills and millions are being forced into fuel poverty."
The London-based oil giant Shell reported Thursday that its profits more than doubled in 2022 to a record $40 billion as households across Europe struggled to heat their homes, a crisis that campaigners blamed on the fossil fuel industry's price gouging.
Global Witness estimated that Shell's full-year profits for 2022 would be enough to cover the annual energy bills of nearly half of all U.K. households. The group also calculated that Shell's profits could fund "the £28 billion that the U.K. government estimates would be needed to give all public sector workers—including nurses, teachers, police and firefighters—raises in line with inflation."
"For those facing exorbitant energy bills, and for all of our nurses, firefighters, and teachers on the picket line this week, Shell's profits are an insult. Shell is richer because we're poorer," Jonathan Noronha-Gant, a senior campaigner at Global Witness, said Thursday. "If oil and gas companies were properly taxed, and if our government stopped handing them billions of pounds in the form of tax breaks and other subsidies—then that would free up the money that's desperately needed to give Brits long-term support with the cost of their energy bills, and to give our key workers the financial recognition they deserve. But so far that hasn't happened."
"So we have to ask ourselves—whose side is our government on?" Noronha-Gant continued. "Are they on the side of those of us living in cold, draughty homes, or are they on the side of an industry that is riding the wave of the energy crisis in Europe and the war in Ukraine, and is wrecking the planet in the process? All in the name of enriching its shareholders."
With its new earnings report, Shell joined ExxonMobil, Chevron, and other major oil companies in posting record-shattering profits for 2022, a year that saw massive energy market disruptions stemming from Russia's war on Ukraine.
"The announcement of yet another obscene profit for Shell shows the scale of the harm that these companies are inflicting on households and businesses."
Shell announced Thursday that it returned a total of $26 billion to shareholders last year through dividends and share buybacks. The company said last month that it expects to pay just $2.4 billion in windfall taxes in the U.K. and E.U. for 2022.
"Our results in Q4 and across the full year demonstrate the strength of Shell's differentiated portfolio, as well as our capacity to deliver vital energy to our customers in a volatile world," Shell CEO Wael Sawan said in a statement. "We believe that Shell is well positioned to be the trusted partner through the energy transition."
Climate advocates countered that far from helping alleviate Europe's energy crisis, Shell—which has been accused of overstating its renewable energy spending—is a big part of the problem.

"The announcement of yet another obscene profit for Shell shows the scale of the harm that these companies are inflicting on households and businesses," said Freya Aitchison, an oil and gas campaigner with Friends of the Earth Scotland. "Oil company bosses and shareholders are being allowed to get even richer by banking huge profits, while normal people are facing enormous energy bills and millions are being forced into fuel poverty."
"Shell is worsening climate breakdown and extreme weather by continuing to invest and lock us into new oil and gas projects for decades to come," Aitchison added, pointing to the company's Jackdaw gas project. "These profit figures are further evidence that our current fossil-fueled energy system is seriously harming people and the climate."
Earlier this week, as Common Dreamsreported, four Greenpeace campaigners boarded and occupied a Shell-contracted platform in the Atlantic Ocean to call attention to the company's contributions to global climate chaos. The Shell platform is headed toward a major oil and gas field in the U.K. North Sea.
On Thursday, Greenpeace activists set up a mock gas station price board outside of Shell's London headquarters to spotlight the firm's record-shattering profits.
\u201cNo more excuses. Stop Drilling, Start Paying. #MakeShellPay\u201d

— Greenpeace UK (@Greenpeace UK) 1675346085
Elena Polisano, a senior climate justice campaigner for Greenpeace U.K., said in a statement Thursday that "Shell is profiteering from climate destruction and immense human suffering."
"While Shell counts their record-breaking billions, people across the globe count the damage from the record-breaking droughts, heatwaves, and floods this oil giant is fueling," said Polisano. "This is the stark reality of climate injustice, and we must end it."

News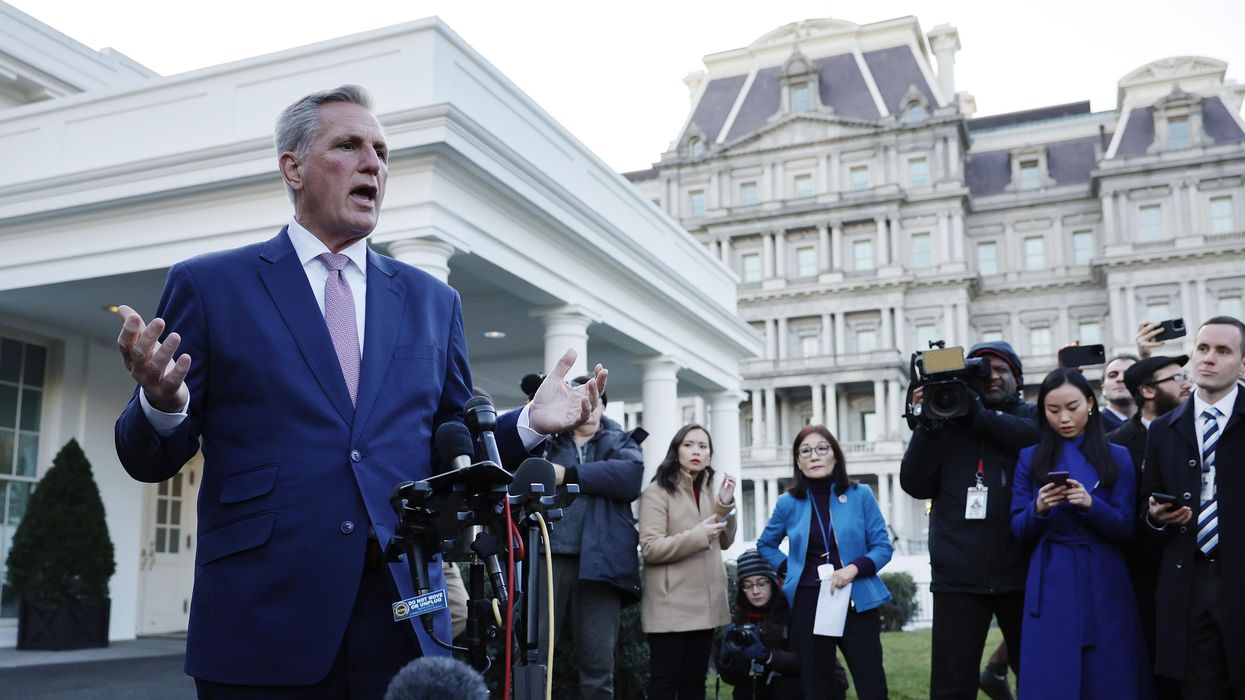 House Republicans' effort to cap spending at 2022 levels would impact "a wide array of public services," including healthcare programs, education, and much more.
After a private meeting with President Joe Biden on Wednesday, House Speaker Kevin McCarthy reiterated his support for steep federal spending cuts as part of any deal to raise the debt ceiling, upholding his commitment to the far-right Republicans who threatened to deny him the top leadership post.
"I was very clear that we're not passing a clean debt ceiling," McCarthy (R-Calif.) told reporters following his conversation with the president. "We're not spending more next year than we spent this year. We've got to find a way to change this and I want to sit down and work."
While some members of his caucus have vocally singled out Social Security and Medicare, McCarthy has declined to explain precisely what and how much he wants to cut. But as part of a deal with the far-right flank of his caucus, McCarthy agreed to push for a cap on federal spending at fiscal year 2022 levels.
According to an analysis released Wednesday by the Center on Budget and Policy Priorities (CBPP), such a cap would entail significant cuts to "a wide array of public services that the federal government provides and that people and communities depend on, including public health; food safety inspections; air traffic control operations; the administration of Medicare and Social Security; housing and other assistance for families with low incomes; education and job training; and scientific and medical research, to name just a few."
"Moreover, many of these programs are still feeling the effects of austerity imposed largely by the 2011 Budget Control Act," CBPP's Joel Friedman and Richard Kogan wrote, pointing to a law that the GOP forced through following a damaging round of debt ceiling brinkmanship. "Even with a recent boost in 2023, funding for non-defense programs outside of veterans' medical care is about 2% below its 2010 level, adjusted for inflation, and 9% below when adjusted for both inflation and population growth. Funding for these programs needs to rise to meet national needs, address shortfalls that hamper the delivery of government services, and help create an economy in which everyone has the resources they need to thrive."
CBPP's estimates suggest that a federal spending cut of $146 billion across military and non-military programs would be required to meet House Republicans' demand to cap fiscal year 2024 spending at 2022 levels.

But Friedman and Kogan stressed that cuts to non-military discretionary spending—a broad category that includes healthcare and education programs—would have to be even larger if the Pentagon budget is shielded, as some House Republicans have proposed. Military spending represents more than half of all federal discretionary spending.
"Reducing defense funding to its 2022 level in 2024 would require a cut of $76.2 billion from its current level," Friedman and Kogan noted. "If instead one assumes that defense funding is frozen in 2024—that is, held at its 2023 level rather than being reduced to the 2022 level—but that House Republicans still press to return total discretionary funding to its 2022 level, then those additional cuts would need to be absorbed by non-defense programs. If that comes on top of protecting veterans' medical care, then the remaining non-defense programs would need to be cut by 24.3% on average."

"The cuts the House Republicans are calling for, whether achieved by reducing non-defense programs categorized as discretionary or mandatory, are deep," Friedman and Kogan concluded. "Claims that they are designed merely to root out 'wasteful spending' are highly misleading and distract from the policy implications of these proposals and the harm they would cause."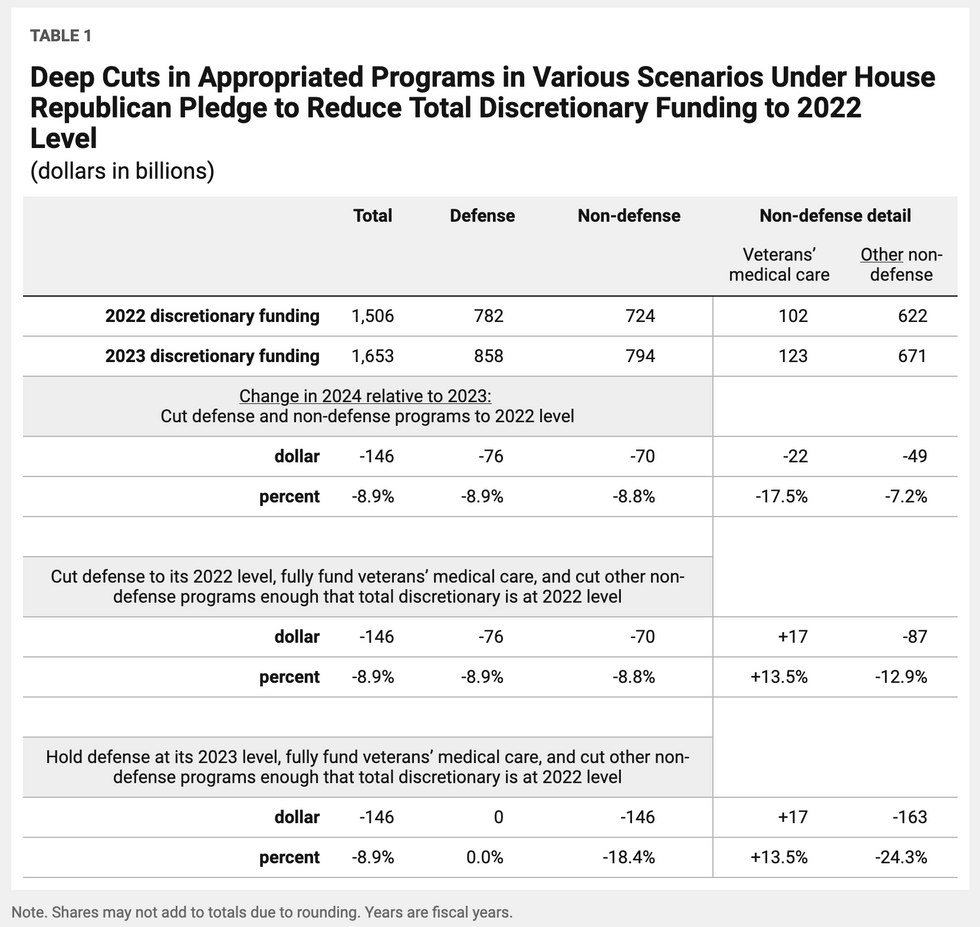 The White House has insisted on legislation that raises the debt ceiling without any attached spending cuts or other conditions, a message it reiterated after Biden's meeting with McCarthy on Wednesday.

"President Biden made clear that, as every other leader in both parties in Congress has affirmed, it is their shared duty not to allow an unprecedented and economically catastrophic default," the White House said in a readout of the meeting. "The president welcomes a separate discussion with congressional leaders about how to reduce the deficit and control the national debt while continuing to grow the economy."
As McCarthy prepared for his discussion with Biden, the Republican Study Committee (RSC)—the largest House GOP caucus—convened on Capitol Hill to discuss their priorities for time-sensitive debt ceiling negotiations.
According to a presentation slide obtained by Politico's Olivia Beavers, RSC chair Rep. Kevin Hern (R-Okla.) offered a broad outline of the GOP's group's priorities, including a reversal of recent discretionary spending increases. Last year, the RSC called for gradually increasing the retirement age and partially privatizing Social Security.
Aaron Fritschner, communications director for Rep. Don Beyer (D-Va.), criticized House Republicans' continued refusal to put forth a budget detailing their specific demands.
"Wow what a disaster," Fritschner tweeted in response to the RSC presentation. "They truly have no idea what to do."
News
SUPPORT OUR WORK.
We are independent, non-profit, advertising-free and 100%
reader supported.