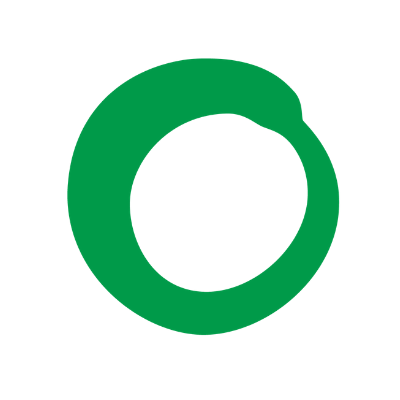 New Tests Find Significant Decrease in Bee-Killing Pesticides in "Bee-Friendly" Plants
 Poll shows 51 percent of Americans more likely to shop at retailers committed to not sell bee-killing pesticides
WASHINGTON
A report released today showed a significant decrease in the number of "bee-friendly" home garden plants sold at major retailers that have been pre-treated with pesticides shown to harm and kill bees. The study of plants purchased at Home Depot (NYSE: HD), Lowe's (NYSE: LOW), Ace Hardware, True Value and Walmart (NYSE: WMT) was conducted by Friends of the Earth, Pesticide Research Institute and allies.
The report, Gardeners Beware 2016, is a follow-up to testing conducted in 2013 and 2014 that demonstrated the presence of bee-toxic neonicotinoid insecticides (neonics) in more than half of bee-attractive flowers tested. The 2016 analysis found that 23 percent of flowers and trees tested contain neonicotinoid insecticides at levels that can harm or kill bees, indicating that stores are selling far fewer plants treated with bee-killing neonics than in 2014. This reduction is likely due to changes in store policies that commit retailers to eliminate neonicotinoid use on garden plants. Retailer commitments are having a ripple effect in production methods by suppliers and have resulted in reduced use of neonicotinoids in common garden plants overall.
Large retailers, including Home Depot and Lowe's, have made commitments to phase out use of these pesticides. The new data demonstrates that these two companies are making significant progress toward that goal. Ace Hardware, True Value and Walmart have not yet made similar commitments to eliminate neonics in their stores.
"The market is shifting away from selling bee-killing pesticides, and retailers including Ace Hardware and True Value are lagging behind their competitors," said Tiffany Finck-Haynes, food futures campaigner with Friends of the Earth. "We are calling on all retailers to do their part to save bees and adopt formal policies to eliminate neonicotinoid pesticides."
"Our data indicates that compared to two years ago, fewer nurseries and garden stores are selling plants pre-treated with systemic neonicotinoid insecticides," said Susan Kegley, Ph.D., author of the report from the Pesticide Research Institute. "Yet it's still not possible for a gardener to be sure that the plants they select at the store will be safe for bees and other pollinators. Retailers should work with their suppliers to speed up their phase out of bee-harming pesticides."
A YouGov Poll commissioned by Friends of the Earth and SumofUs conducted in 2016 and released today found that 67 percent of Americans feel more positively about Home Depot and 66 percent feel more positively about Lowe's because of their formal commitments to eliminate neonics. Following this survey, half of respondents said they are more likely to shop at Home Depot (50 percent) and Lowe's (51 percent) because of the store's commitment. Further, more than a third (39 percent) said they'd feel more negatively about a retailer that had not formally committed to eliminate systemic neonicotinoid insecticides.
"Our poll shows clearly that hardware store customers care about using neonic-free plants," said Angus Wong, Lead Digital Strategist at SumOfUs. "Given this evidence, it's no wonder that hundreds of thousands of Americans have signed petitions asking Ace and True Value Hardware stores to follow in Home Depot and Lowe's footsteps by pulling neonicotinoid insecticides from their shelves and committing to stock products that do not harm bees. While True Value and Ace Hardware affiliates in Maine, Oregon and Washington have adopted store policies to eliminate neonicotinoids, both chains must adopt policies that apply to all of their stores nationwide."
More than 100 businesses, cities, universities, states and countries around the world have restricted use of these insecticides. Greenhouse Grower's 2016 State Of The Industry Survey found 74 percent of growers who supply mass merchants and home improvement chains said they will not use neonicotinoid insecticides in 2016.
"Not just pollinators are affected by neonicotinoid pesticides. The men and women farmworkers who work in the nurseries and on the farms that grow the plants that bees and insects pollinate are also exposed to and at high risk from these pesticides, that have been shown to have environmental and human health effects," said Jeannie Economos, Pesticide Safety and Environmental Health Project Coordinator, Farmworker Association of Florida. "Even their children living in these agricultural areas are threatened by toxic exposures. We need urgent action. When we protect pollinators, we also protect farmworkers, children, and, ultimately, ourselves."
Bees and other pollinators, essential for every one in three bites of food we eat, are in great peril. The United Nations estimates 40 percent of invertebrate pollinator species, including bees and butterflies, are on the brink of extinction. Research indicates that bee-toxic neonicotinoid insecticides are one of the primary causes of the decline. Neonicotinoid insecticides have been responsible for several high profile bee kills from high doses of the pesticides, and a strong and growing body of science shows that neonics contribute to impaired reproduction, learning and memory, hive communications and immune response at doses far below those that cause bee kills. In this study, all of the nursery plant samples where neonics were detected have the potential to harm or even kill bees.
Flowering trees are frequently used in landscaping city streets and business campuses, providing nectar for bees, seeds for birds and shade for humans. Unfortunately, the results of the new report show that systemic neonicotinoids are commonly used in tree production and could be a major source of exposure for urban pollinators.
Friends of the Earth fights for a more healthy and just world. Together we speak truth to power and expose those who endanger the health of people and the planet for corporate profit. We organize to build long-term political power and campaign to change the rules of our economic and political systems that create injustice and destroy nature.
(202) 783-7400
LATEST NEWS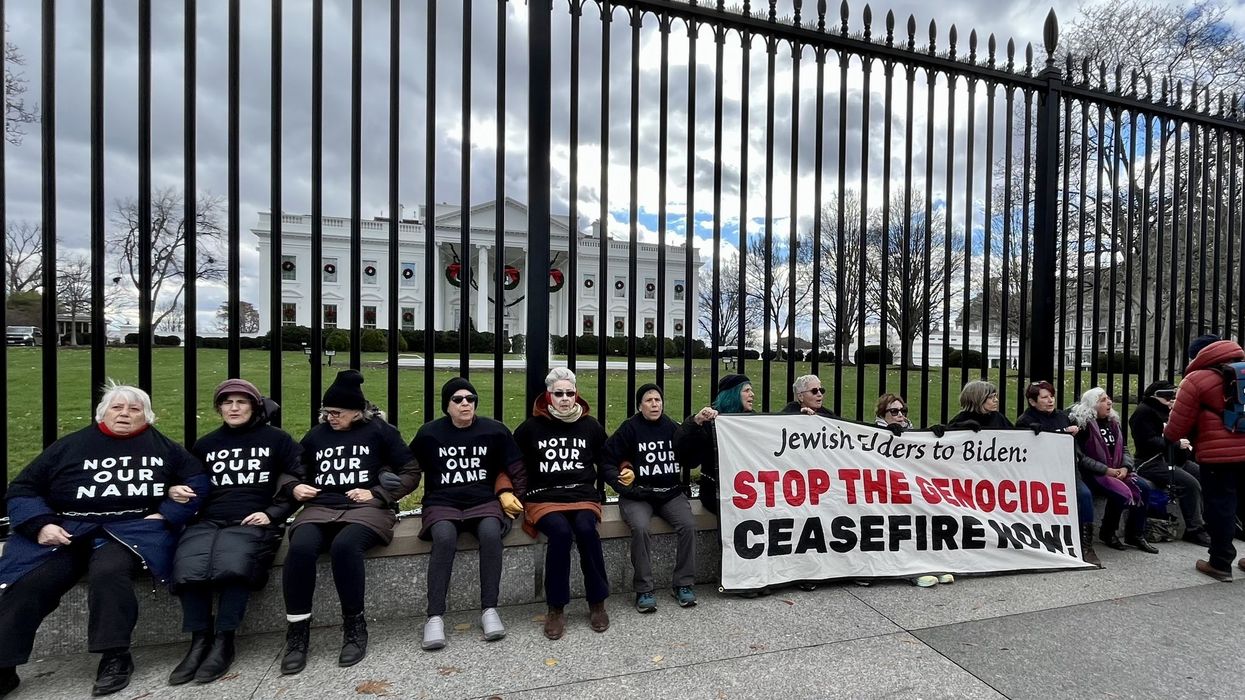 "Don't let them tell you it's complicated," said one participant. "Palestinians are being slaughtered. Not just by bombs—also by starvation. It has never been more important that we act."
A group of Jewish elders chained themselves to the fence in front of the White House on Monday to demand that President Joe Biden end his opposition to a permanent cease-fire in the Gaza Strip, where virtually the entire population is going without adequate food, clean water, and proper medical treatment as Israel's assault continues with no end in sight.
"Biden, Biden, pick a side, cease-fire not genocide!" chanted the demonstrators, who wore shirts that read "Not in Our Name."
Eighteen women took part in the civil disobedience, which came hours before the White House's annual Hanukkah Party.
"Don't let them tell you it's complicated," said Karen Ackerman, former political director of the AFL-CIO and a participant in Monday's protest. "Palestinians are being slaughtered. Not just by bombs—also by starvation. It has never been more important that we act."
As they were chained to the White House fence, the elders read aloud the names of Palestinians who have been killed by Israeli forces since October, starting with 93-year-old Mahdiya Abdullah Abdul Wahab Halawa.
"My family survived the Holocaust, so I know the price of silence," said Deb Kaplan, a reproductive justice and maternal child health advocate. "I refuse to be silent now."
The protest came amid a global day of action calling for an end to Israel's assault on Gaza following the U.S. veto of a cease-fire resolution at the United Nations Security Council late last week.
As the elders chained themselves to the White House fence, demonstrators gathered in the Senate atrium to demand that the U.S. stop providing arms to the Israeli military, which has used American-made weaponry to commit atrocities in the Gaza Strip.
The U.S. Senate is currently debating a foreign aid supplemental package that includes more than $10 billion in military assistance for Israel, which already receives nearly $4 billion a year in U.S. military aid.
On Friday, the U.S. State Department formally moved to bypass the congressional review process to rush 13,000 rounds of tank ammunition to Israel. As The New York Timesreported, the State Department notified congressional committees that it was moving forward with the sale just before midnight on Friday.
"Our district didn't send President Biden to the White House to have him facilitate the killing of innocent civilians. We didn't turn out in huge numbers to elect President Biden to have him supply the bombs for a genocide," Rep. Rashida Tlaib (D-Mich.) said in a statement Monday. "This administration's refusal to acknowledge the human dignity of Palestinians is disturbing, and actions like this speak loud and clear."
Biden administration officials have publicly urged Israel to take concrete steps to protect civilians in Gaza, but there's no evidence Israel has altered its indiscriminate approach. According to one estimate, 90% of the more than 21,022 people that Israeli forces have killed over the past two months have been civilians.
"Israel is murdering elders, children, doctors, journalists, scholars, poets," said Rosalind Petchesky, who joined Monday's protest outside the White House. "We demand an end to this cataclysmic nightmare."
News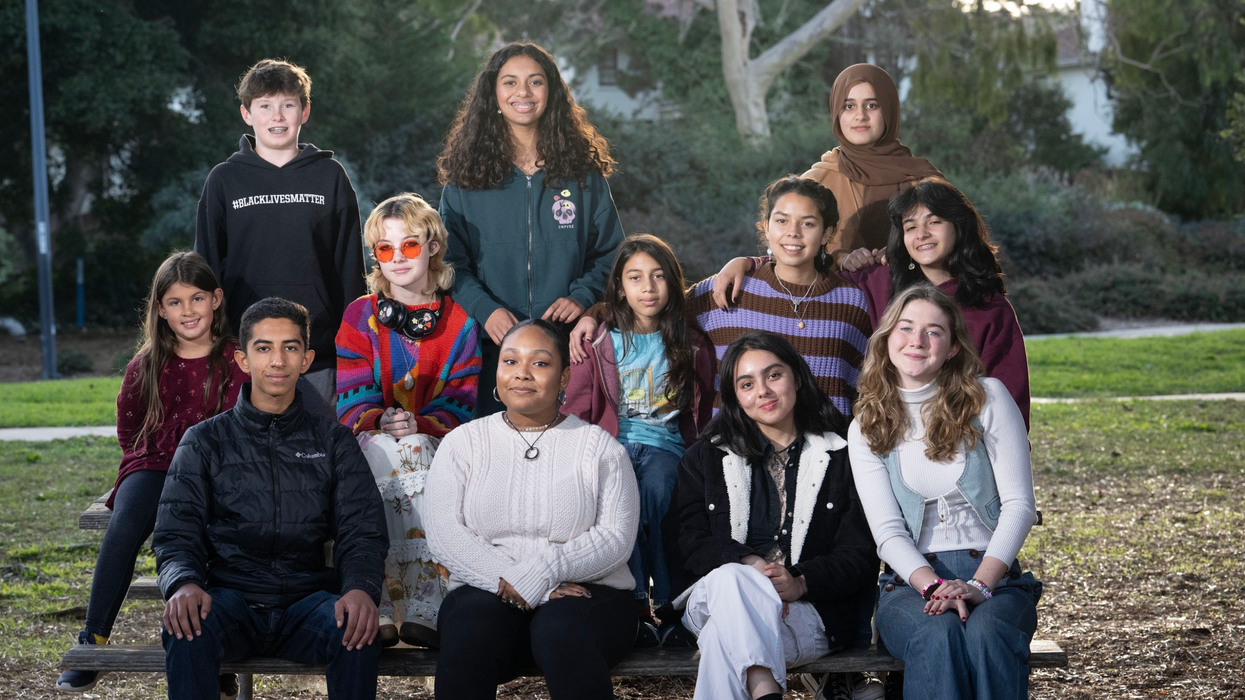 "We're challenging the EPA's failure to protect us. The air we breathe has become a casualty of their opposition."
As the United Nations climate talks cast a spotlight on the fossil fuel-driven climate emergency, the U.S. law firm Our Children's Trust on Sunday launched a constitutional lawsuit against the Biden administration on behalf of 18 California children "growing up with polluted air and a government-imposed and -sanctioned climate crisis."
Filed in the U.S. District Court in the Central District of California, the complaint takes aim at the federal government, the Environmental Protection Agency, and its administrator, Michael Regan, arguing that the "EPA's conduct in controlling the pollution that enters the nation's air actively discriminates against children, and these plaintiffs, knowingly causing them disproportionate harm compared to similarly situated adults and burdening them with a lifetime of hardship."
Avroh, a 14-year-old plaintiff, said in a statement Monday that "we are experiencing what no one should have to experience. We're facing constitutional negligence. We're challenging the EPA's failure to protect us. The air we breathe has become a casualty of their opposition."
Another plaintiff, 8-year-old Neela, said that "I believe kids can make a difference and the Earth needs our help. I want to help protect the people and places I love. I'm excited to be a part of this case and be a voice for all kids who deserve a healthy environment."
"We feel a constant worry about the future, and all around us no one is moving fast enough."
Catherine Smith, of counsel to Our Children's Trust—which secured a landmark victory while representing Montana youth in state court earlier this year—argued that "in times like this, when the legislative and executive branches have breached their obligation to young people by intentionally allowing climate pollution and explicitly discounting children's lives in some political or economic calculus fully aware of its consequences to youth, courts must serve as a constitutional backstop to end it."

The plaintiffs—who are ages 8-17—are seeking "a declaratory judgment that as children they are entitled to a heightened level of
judicial review over government conduct that burdens them with lifetimes of hardship, that they are members of a constitutionally protected class, and that defendants have violated their constitutional rights," according to the complaint.
"They also seek declaratory relief that defendants have infringed their fundamental rights to life, including their personal security and happiness, and in so doing have also acted outside the scope of their delegated authority," the filing adds. "Plaintiffs seek further relief as deemed necessary and proper to enforce a declaratory judgment after the facts are found and the legal conclusions of the district court are rendered on a full evidentiary record."
Noah, a 15-year-old plaintiff, warned that "time is slipping away, and the impact of the climate crisis is already hitting us directly. We are running from wildfires, being displaced by floods, panicking in hot classrooms during another heatwave."
"We feel a constant worry about the future, and all around us no one is moving fast enough," Noah noted. "The Constitution guarantees every American the rights to life, liberty, and the pursuit of happiness including and especially children."
Our Children's Trust chief legal counsel Julia Olson declared that "these children are rising up from fire, smoke, heat, and flood to share their stories of physical harm and despair, along with their clarion call to adults—'our equal rights to life matter as much as yours.'"
"There is one federal agency explicitly tasked with keeping the air clean and controlling pollution to protect the health of every child and the welfare of a nation—the EPA," she continued. "The agency has done the opposite when it comes to climate pollution and it's time the EPA is held accountable by our courts for violating the U.S. Constitution and misappropriating its congressionally delegated authority."
In addition to representing youth plaintiffs in Held v. State of Montana—which the state is now appealing—Our Children's Trust is the group behind Juliana v. United States, the constitutional climate lawsuit first filed on behalf of 21 young people in 2015. While a June ruling put Juliana on track to proceed to trial, the Biden administration continues its battle to quash the case.
E&E Newsreported Monday that "while Juliana targets a swath of government agencies," the new case, Genesis B. v. EPA, singles out one agency. Our Children's Trust senior staff attorney Andrea Rodgers explained that the firm hopes the focus will mean that the EPA "won't fight this case" in the way that the Obama, Trump, and Biden administrations have targeted Juliana.
News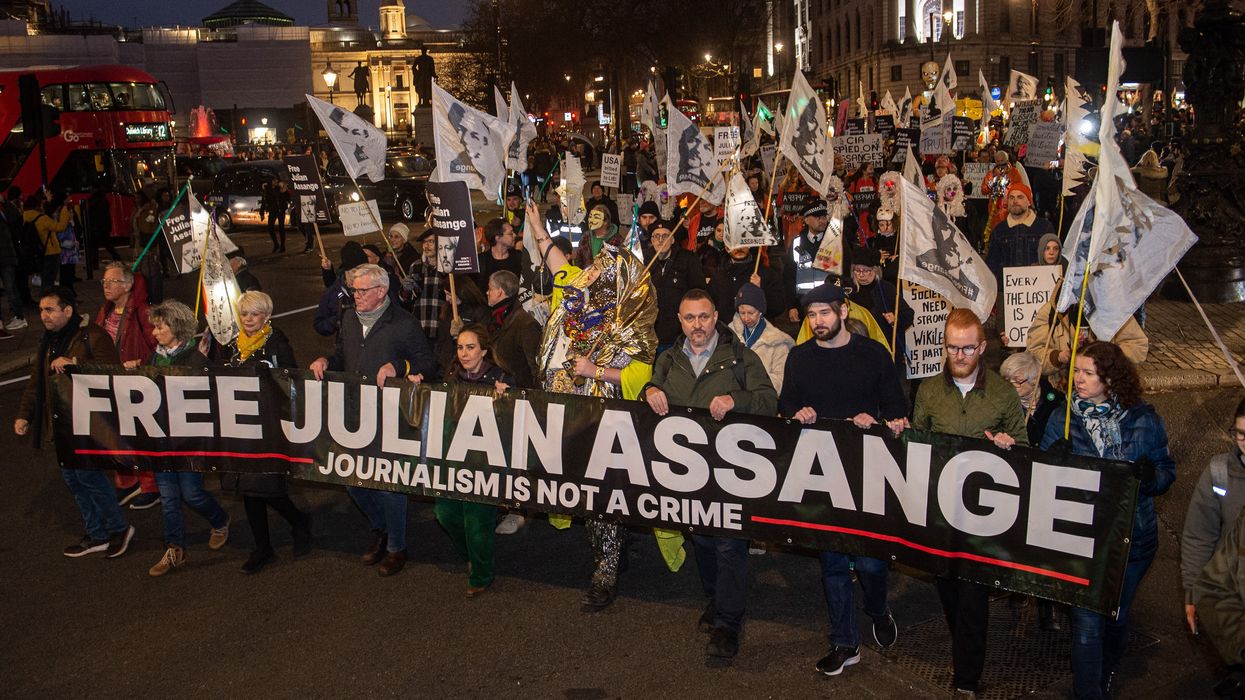 "How is it acceptable that perpetrators of the illegal invasion of Iraq are the ones who get to decide if the man who exposed their crimes is a journalist?" asked Abby Martin.
Seeking to pressure the Biden administration into dropping charges against jailed Australian WikiLeaks publisher Julian Assange, human rights and press freedom defenders gathered in Washington, D.C. over the weekend for the second U.S. session of the Belmarsh Tribunal.
The tribunal—organized by Progressive International in partnership with the Wau Holland Foundation—was held Saturday at the National Press Club, where Assange first premiered "Collateral Murder," a video showing a U.S. Army helicopter crew killing a group of Iraqi civilians and then laughing about it.
"As long as the Espionage Act is deployed to imprison those who expose war crimes, no publisher and no journalist will be safe. It is time to free the truth."
The Belmarsh Tribunal was first convened in London in 2021. The event is inspired by the Russell Tribunal, a 1966 event organized by philosophers Bertrand Russell and Jean-Paul Sartre to hold the U.S. accountable for its escalating war crimes in Vietnam.
Saturday's gathering was co-hosted by Democracy Now! host Amy Goodman and The Intercept D.C. bureau chief Ryan Grim.
"Believe it or not, there are only two persons in the world who have been punished for the war crimes that were revealed by WikiLeaks: Chelsea Manning and Julian Assange," Grim told attendees.
Srećko Horvat, the Croatian author, philosopher, and activist who co-founded the Belmarsh Tribunal, said that "the pressure is mounting on the Biden administration to free Julian Assange."

"More than one man's life is at stake, but the First Amendment and freedom of the press itself," he added. "As long as the Espionage Act is deployed to imprison those who expose war crimes, no publisher and no journalist will be safe. It is time to free the truth."
Rebecca Vincent, director of campaigns at Reporters Without Borders, warned that "if the U.S. government succeeds to extradite Julian Assange to this country, he will become the first publisher imprisoned under the Espionage Act—but he will not be the last."
According to Progressive International:

U.S. congresspeople from both parties are lobbying U.S. Attorney General Merrick Garland, Secretary of State Antony Blinken, and President Joe Biden to stop pursuing Assange under the Espionage Act. At the same time, Australian members of Parliament are making a major bipartisan push to demand the U.S. Justice Department end its legal campaign against Australian national Assange.
Assange—who suffers from physical and mental health problems including heart and respiratory issues—published classified materials, many of them provided by Manning, exposing U.S. and allied nations' war crimes, including the Afghan War Diary, the Iraq War Logs, and "Collateral Murder."
Since Assange's apprehension 13 years ago in London, he has been confined for seven years in the Ecuadorean Embassy while he was protected by the administration of former Ecuadorean President Rafael Correa, and jailed in the U.K. capital's maximum-security Belmarsh Prison. He's currently being held on remand in the notorious lockup pending extradition to the United States after the U.K. High Court rejected his final appeal earlier this year.
If fully convicted, Assange—who is 52 years old and is married with two children—could be sentenced to up to 175 years behind bars.

"How is it acceptable that perpetrators of the illegal invasion of Iraq are the ones who get to decide if the man who exposed their crimes is a journalist?" asked American journalist Abby Martin during the event.
Pivoting to Israel's current war on Gaza—which many experts and observers around the world are calling a genocide as over 70,000 Palestinians have been killed, maimed, or left missing and 80% of the strip's population has been forcibly displaced—Martin asserted that "the people of Gaza have risked and lost their lives to expose the war crimes of the U.S. and Israel."

"The people of Iraq did not have that chance," she added. "They had WikiLeaks."
News