For Immediate Release
Contact:
Tel: 202-785-3962,amazon@amazonwatch.org
Amazonian "Canoe of Life" Brings Indigenous Rights Message to COP21
Indigenous Hand-Carved Canoe from Ecuadorian Amazon Arrives in Paris
PARIS, France
At a sunrise ceremony on the Canal de la Villette in central Paris, representatives of the Kichwa community of Sarayaku from the rainforests of Ecuador announced the arrival of a hand-carved 30-foot long traditional Amazonian canoe. The 10,000 km journey, three months in the making, marks the first time an Amazonian canoe of this kind has arrived to France.
The canoe brings with it an urgent message for the global decision-makers inside the UNFCCC Conference of Parties (COP) 21 currently underway in Paris. The Sarayaku Canoe of Life will be on display from Tuesday to Friday at the Indigenous Pavilion in the Climate Generations space at the COP, after which it will be on display at Paris City Hall until mid-January.
"Some 500 years ago the conquistadores came to our lands on boats, bringing devastation and death," said Felix Santi, President of Sarayaku. "Our canoe is a symbol of life and peace from the heart of the Amazon to show the world that our forests are still living and to tell those negotiating a climate treaty that indigenous rights and voices must be a fundamental part of any agreement that hopes to address climate change."
Today's ceremony comes on the heels of a flotilla action on Sunday that brought together indigenous people from the Arctic to the Amazon in a call to keep fossil fuels in the ground and urged governments to respect their collective indigenous rights. Though the Sarayaku Canoe of Life had not yet arrived, Sunday's action was inspired by their vision of bringing a canoe from the Amazon to Paris.
The canoe is shaped in the form of the rare Hummingbird Fish that lives in the depths of Sarayaku's sacred lagoons inside their 300,000+ acre territory. It joins a delegation of ten community members already in Paris who have been sharing their message inside the COP21 official and civil society spaces. The delegation is calling on world leaders to keep fossil fuels in the ground, defend indigenous rights, and protect the "Living Forests" of indigenous territories as fundamental solutions to the climate crisis.
The "Living Forest" concept includes the intrinsic spiritual value of the rainforests for indigenous peoples and the need to leave sub-soil carbon resources in the ground. Recent studies show that more than 80% of all fossil fuels are unburnable and must permanently remain in the ground if we are to avoid a 2deg C temperature rise that scientists warn is a critical threshold for climate stability. Studies also show that the carbon stored in the Amazon's indigenous territories and protected areas - many of which are threatened by fossil fuel development - is sufficient to either destabilize or significantly contribute to the stabilization of the planet's atmosphere depending on the collective impact of development projects.
"We are both contributing to climate change solutions by keeping the oil under our territories permanently in the ground and keeping our forests intact above ground" said Patricia Gualinga, international representative for Sarayaku. "We are calling for a new definition and protection of forests - the Kawsak Sacha, or 'living forest' - that will ensure protection and recognition of critical primary forests like those in Sarayaku."
Like most indigenous peoples, the Kichwa community of Sarayaku is on the front lines of climate change. "Our medicine people and elders have been talking about climate change for a long time. It's only now that the scientists are catching up," said Ena Santi, the women's representative for Sarayaku. We have seen our rivers go dry or abnormally flood. Recently, for the first time, hail fell in our community - in the middle of the Amazon. We are the ones that know what the earth needs, and we need world leaders to listen to us."
Despite Sarayaku having communal land title, the Ecuadorian government and foreign petrochemical companies have long sought to extract oil from beneath Sarayaku territory. The community waged an unprecedented campaign to keep oil extraction at bay, including winning a case before the Inter-American Human Rights Court of the Organization of American States (OAS) against the Ecuadorian state. In 2012, the Court ruled against the government, affirming the rights violations suffered by community members when the military sought to enter their territory by force. In November of this year, the government once again announced plans to auction off oil concessions in early 2016 for lands that overlap Sarayaku territory.
Meanwhile, the official party negotiations for a climate accord have left highly uncertain the inclusion of indigenous rights and human rights language in the binding agreement. The bracketed human rights text is an ominous sign that even basic language of respect for indigenous peoples and their rights is not palatable to governments that seek to continue with business as usual at great peril to the planet and humanity. The current scenario underscores the ongoing denial of decision-makers that somehow view the climate problem as separate from rights of indigenous peoples.
Amazon Watch is a nonprofit organization founded in 1996 to protect the rainforest and advance the rights of indigenous peoples in the Amazon Basin. We partner with indigenous and environmental organizations in campaigns for human rights, corporate accountability and the preservation of the Amazon's ecological systems.
LATEST NEWS
Despite Saturday's reprieve, Sen. John Fetterman warned that "pushing the snooze button solves nothing, because these same losers will try to pull the same shit in 45 days."
A government shutdown was averted Saturday night after the Senate voted 89 to 9 to approve a stopgap spending measure passed by the House of Representatives that afternoon.
The agreement funds the government for 45 days and includes an additional $16 billion in disaster funding as New York City mops up from flash flooding following an extreme rain storm. It does not include aid for Ukraine.
"It has been a day full of twists and turns, but the American people can breathe a sigh of relief," Senate Majority Leader Chuck Schumer (D-N.Y.) said on the Senate floor. "There will be no government shutdown."
"This is not entertainment, it's governance. We must not allow the Freedom Caucus to turn our government into The Steve Wilkos Show."
The bill now heads to President Joe Biden for his signature.
"This is good news for the American people," Biden said in a statement. "But I want to be clear: We never should have been in this position in the first place."
Biden criticized far-right Republicans in the House for demanding cuts beyond what the president had negotiated with House Speaker Kevin McCarthy (R-Calif.) in a deal that progressives had already criticized for slashing programs for needy Americans and pushing through the controversial Mountain Valley Pipeline.
"They failed," Biden said of the far-right bloc.
MoveOn executive director Rahna Epting pointed out on social media that "this entire crisis was a GOP manufactured one."
"The Republican controlled House of Reps couldn't get their act together, and their endless infighting only transpired into bare minimum alignment at the 11th hour," Epting said.
Sen. Bernie Sanders (I-Vt.) celebrated the fact that the far-right bid to enshrine even steeper cuts to the social safety net did not succeed.
"I'm delighted that Congress was able to avoid a painful and unnecessary shutdown," he tweeted. "I'm also pleased that programs working families need were not cut and that there was a good increase in funds for disaster relief which will help Vermonters rebuild from July's terrible flooding."

Sen John Fetterman (D-Pa.), however, pointed out that the Republicans could force a similar crisis again on November 17 when the stopgap agreement expires.
"I voted at 8:30 pm on a Saturday night, that's my job. But the American people should never have to worry about their government shutting down," Fetterman posted on social media. "Pushing the snooze button solves nothing, because these same losers will try to pull the same shit in 45 days."
"I voted yes tonight to keep the government open, but I'm done normalizing this dysfunction," he continued. "This is not entertainment, it's governance. We must not allow the Freedom Caucus to turn our government into The Steve Wilkos Show."
Epting also expressed concern about what would happen when the deal expired.
"We do this all over again in 45 days, and Republicans will shut the government down then," Epting said. "This likely leads to more instability and extremism in the House as the far right will try to remove McCarthy over this. If we elect clowns, we get a circus."
Before the larger budget fight, Congress is now poised to take up the question of additional funding for Ukraine, something Biden, Schumer, and Sanders all flagged as a priority.
House Democratic leadership also said they expected a House vote on Ukraine funding soon in a statement reported by Jake Sherman of Punchbowl News.
News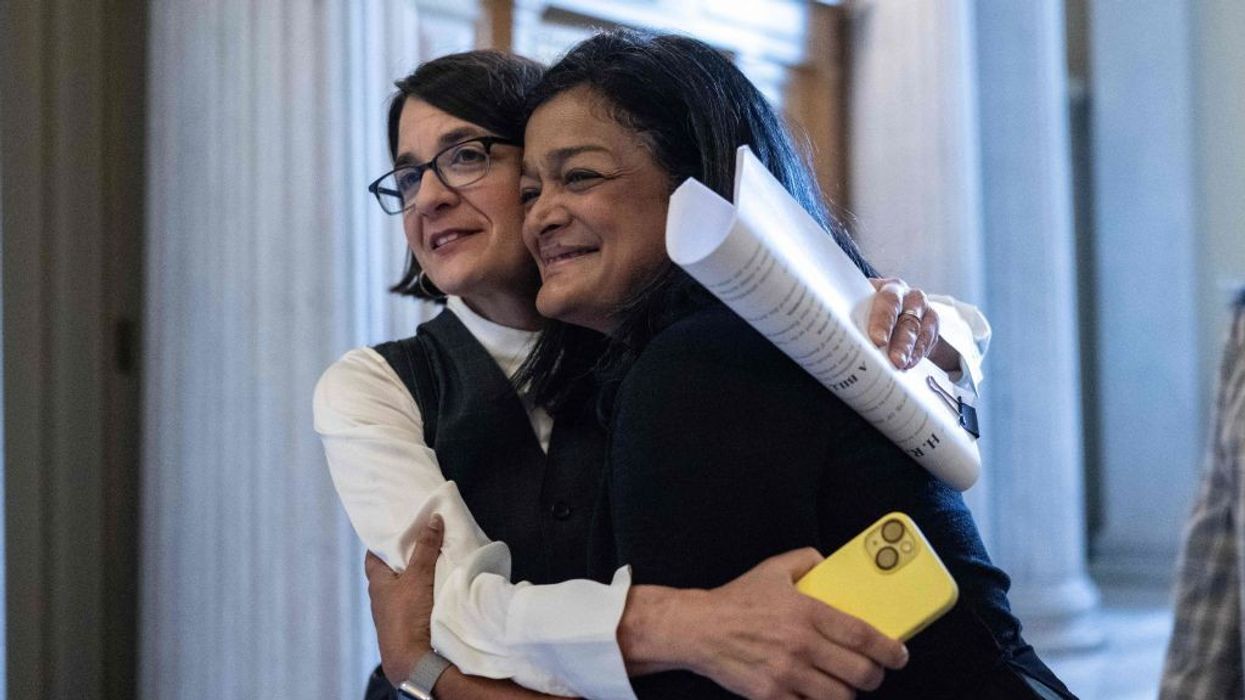 Speaker Kevin McCarthy had previously said that bringing a clean spending bill to the floor would count as surrender.
The House of Representatives voted 335 to 91 to keep the government open Saturday afternoon, as House Majority Leader Kevin McCarthy put forward a bill to fund the government for 45 days without the steep cuts to services or harder border measures demanded by far-right Republicans.
McCarthy had previously said that bringing a clean spending bill to the floor would count as surrender, Politico pointed out. The outlet's Congress reporter Olivia Beavers noted on social media that McCarthy received more votes from Democrats than from his own party, at 209 and 126 respectively.
"It's been interesting watching the MAGA Republicans surrender," Ilhan Omar (D-Minn.) tweeted. "All their must-have poison policies have been removed from the House bill we just passed. We held the line and won for the American people."
On Friday, 21 House Republicans rejected a spending measure that would have cut the budgets of several agencies by almost 30% and included harsher border control measures, The Associated Press reported.While Democrats rejected the measure for being too extreme, the 21 Republicans argued it didn't go far enough.
That refusal prompted McCarthy to change tactics Saturday, despite the fact that his speakership will likely be challenged by the right.
"If somebody wants to remove me because I want to be the adult in the room, go ahead and try," McCarthy said, as AP reported. "But I think this country is too important."
"Democrats held the line against Republicans' cruel, extreme, and unworkable agenda and the Republican resolve crumbled."
The House bill funds the federal government at 2023 levels through November 17 and includes the additional $16 billion in disaster funding requested by President Joe Biden. It does exclude funding for Ukraine, which was a part of the Senate's temporary spending measure. However, Washington Post White House economics reporter Jeff Stein tweeted that it was a "truly striking L for House conservatives demanding massive domestic spending cuts."
"A few days ago, far-right of GOP was insisting ~10% cuts to domestic programs were insufficient," he said. "Now, looks like they're going to get 0% cuts instead."
In an earlier tweet, Stein pointed out that since the stopgap measure relies on spending levels from Fiscal Year 2023, it avoids cuts to WIC, childcare, scientific research, housing support, and other domestic programs.
Progressive lawmakers counted the vote as a win.
"House Democrats have engineered a huge victory for the American people in averting a Republican shutdown," Congressional Progressive Caucus Chair Pramila Jayapal (D-Wash.) said in a statement. "This is a moment of relief for thousands of federal employees and working-class federal contract workers who will not miss a paycheck and the millions of Americans who rely on government services that will continue uninterrupted."
"The reason that the government will remain open tonight is simple," she continued. "Democrats held the line against Republicans' cruel, extreme, and unworkable agenda and the Republican resolve crumbled."
"Here's what went down: We just won a clean 45 day gov extension, stripped GOP's earlier 30% cuts to Social Security admin etc., staved off last minute anti-immigrant hijinks, and averted shutdown (for now)," Alexandria Ocasio-Cortez (D-N.Y.) tweeted. "People will get paychecks and MTG threw a tantrum on the way out. Win-win."
"For months, Speaker McCarthy has been a puppet of the extreme far-right. Democrats held the line on no cuts to the programs that our people depend on and we won," posted Maxwell Alejandro Frost (D-Fla.). "Big fight ahead on the budget, but this is a win. McCarthy folded and we kept the government open."
To avoid a shutdown, a bill must be ready for Biden to sign by 12:01 am Sunday. The Senate is likely to vote on the House meassure this evening, The New York Times reported.
Even if the Senate passes the measure, Jayapal said there would be more work to do and 45 days to pass a permanent funding resolution.
"Republicans are still trying to gut food, housing, and home-heating assistance for low-income families; take teachers out of classrooms; criminalize abortion; cut social security funding; and create a death panel for the earned benefits seniors rely on," she said.
"Republicans have managed to fulfill the absolute bare minimum of their obligations as the governing majority, but Democrats will need to remain vigilant," she added.
News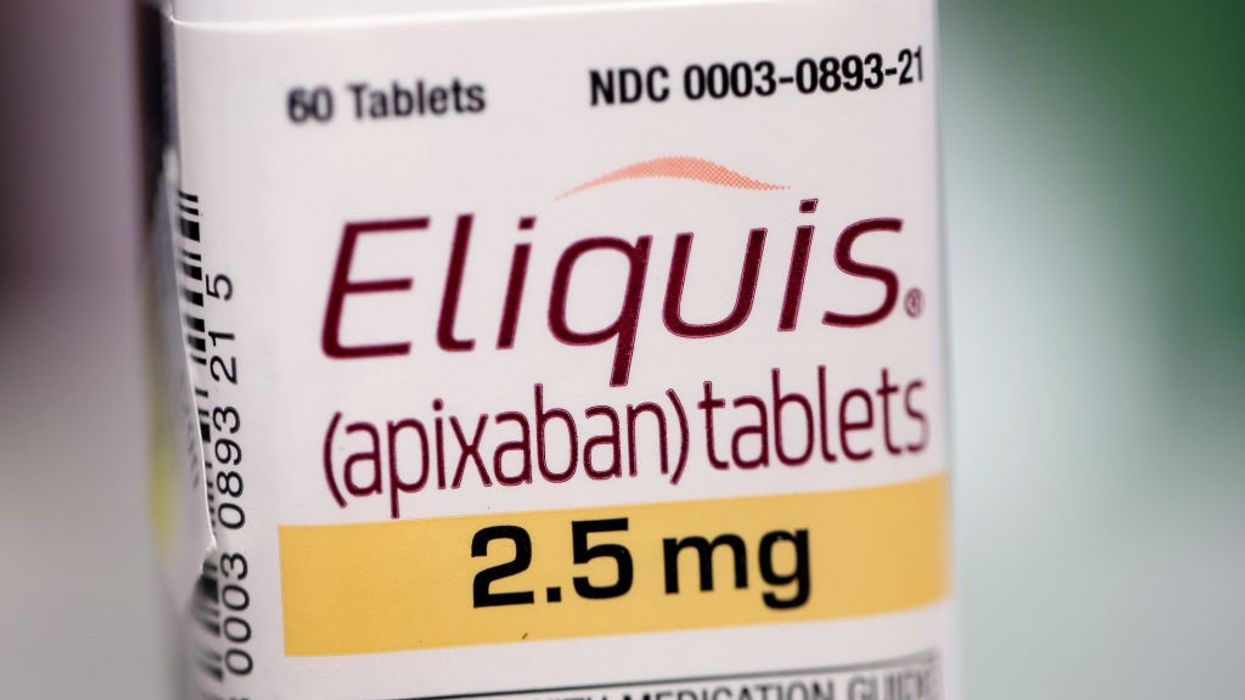 The judge said plaintiff the Chamber of Commerce "demonstrated neither a strong likelihood of success nor irreparable harm."
A federal judge in Ohio on Friday blocked an attempt by corporate interests to stop Medicare's historic negotiation of certain drug prices with pharmaceuticals.
Medicare gained the power to negotiate drug prices as part of the Inflation Reduction Act (IRA), but the several industry groups and drug makers have sued to forestall the program, arguing that it is unconstitutional, CNN explained. One of those groups was the U.S. Chamber of Commerce, which filed its lawsuit in June. The Ohio judge Friday rejected its request for a preliminary injunction to block the program before October 1, the date by which pharmaceuticals must agree to negotiate or not.
"This is the first major blow to Big Pharma in its legal battles to block the drug price negotiation provisions under the Inflation Reduction Act," Peter Maybarduk, director of the Access to Medicines program at Public Citizen, said in a statement.
"The Biden-Harris Administration won't stop fighting for what we know to be true: that nothing in the Constitution prohibits Medicare from negotiating drug prices."
"The Chamber's lawsuit lacks merit," Maybarduk contined. "The court made the right decision not to grant the injunction, which would have caused needless patient suffering and treatment rationing."
Judge Michael Newman of the Southern District of Ohio, a Trump appointee, ruled that the chamber "demonstrated neither a strong likelihood of success nor irreparable harm," as CNBCreported.
"Consequently, their request for immediate preliminary injunctive relief... is denied," Newman concluded.
Newman also rejected the Biden administration's request to dismiss the case. Instead, he gave the Chamber of Commerce until October 13 to answer some questions about its argument and the administration until October 27 to renew its motion to dismiss.
While the chamber had argued the negotiation program was unconstitutional for multiple reasons, Newman pointed out that drug companies are not forced to participate in Medicare.
"As there is no constitutional right (or requirement) to engage in business with the government, the consequences of that participation cannot be considered a constitutional violation," he said.
The Biden administration celebrated the news.
"Today's ruling from the Southern District of Ohio affirms that Medicare will move forward with negotiating lower prices for millions of seniors," Press Secretary Karine Jean-Pierre said in a statement. "And, the Biden-Harris Administration won't stop fighting for what we know to be true: that nothing in the Constitution prohibits Medicare from negotiating drug prices."
The administration announced the first 10 drugs to be subject to negotiations in August. They included the blood-clot treatment Eliquis, Jardiance, Xarelto, Januvia, Farxiga, Entresto, Enbrel, Imbruvica, Stelara, and several Novo Nordisk insulins, according to CNN.
With the injunction blocked, "drug companies should agree to participate in the negotiation program in good faith," Maybarduk said. "The program is an important first step in ending the exorbitant prices charged to Medicare enrollees. It's time for Big Pharma to drop their lawsuits and drop their prices."
News
Independent, nonprofit journalism needs your help.
Please Pitch In
Today!