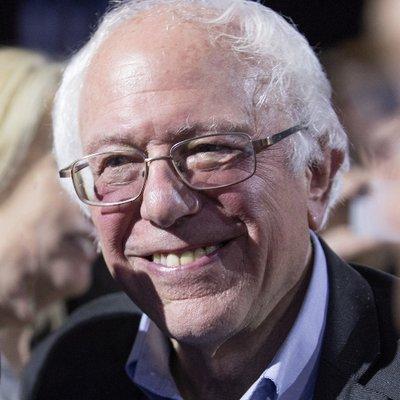 Sanders Applauds Pope's Remarks
WASHINGTON, Sept. 24 - Sen. Bernie Sanders (I-Vt.) issued the following statement today after Pope Francis addressed the United States Congress:
WASHINGTON, Sept. 24 - Sen. Bernie Sanders(I-Vt.) issued the following statement today after Pope Francis addressed the United States Congress:
"Pope Francis is clearly one of the important religious and moral leaders not only in the world today but in modern history. He forces us to address some of the major issues facing humanity: war, income and wealth inequality, poverty, unemployment, greed, the death penalty and other issues that too many prefer to ignore.
"I was especially impressed by the great American leaders he cited, particularly Dorothy Day, the founder of the Catholic Worker movement, a progressive newspaper and organization which protected the poor, organized workers and stood up to the wealthy and the powerful. In citing Dorothy Day, the pope gave us a wonderful example of the never-ending struggle for justice in our country and the world."
LATEST NEWS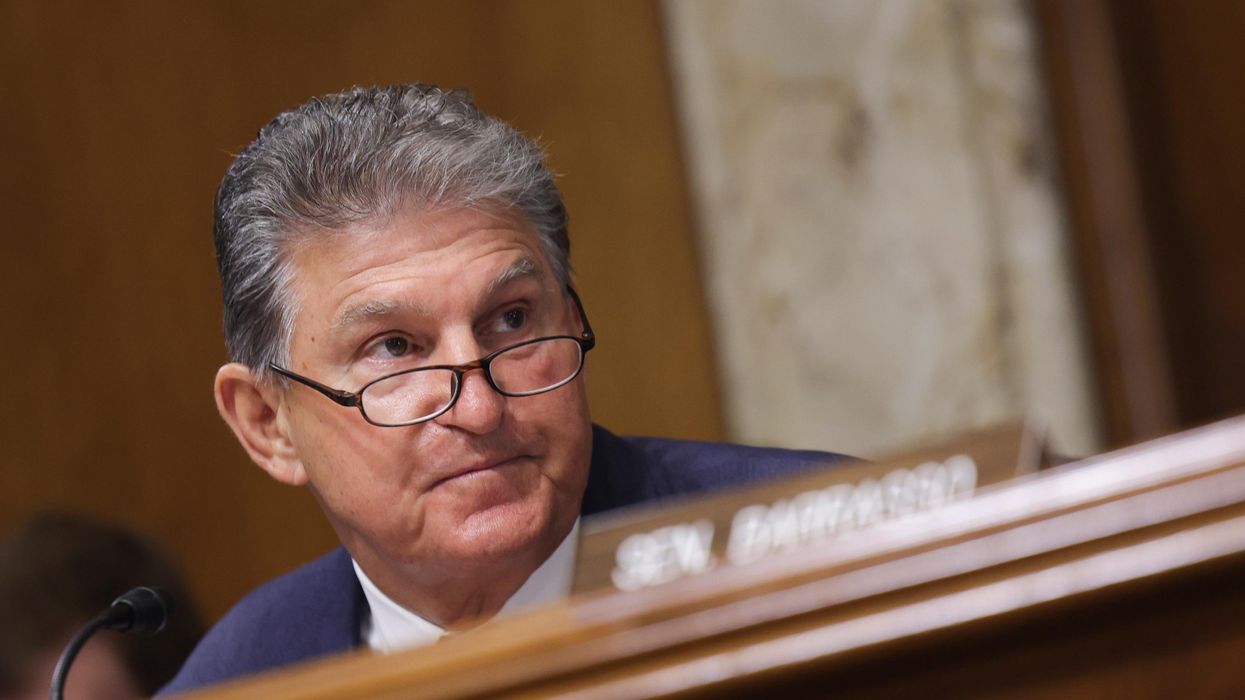 "Climate policy is not a partisan issue," said one critic. "Voters across the political spectrum worry about the threats posed by drought, wildfire, heatwaves, rising seas, and other climate disasters."
Suggesting that the appointment of federal regulators who acknowledge the threat of the climate crisis is a signal of inappropriate "partisan politics," U.S. Senate Energy and Natural Resources Committee Chair Joe Manchin on Friday announced that he will not advance President Joe Biden's nominee to oversee land and minerals management at the Interior Department.
In an op-ed for The Houston Chronicle, the right-wing West Virginia Democrat wrote after months of speculation that he will not allow Laura Daniel-Davis' nomination for assistant secretary for lands and minerals management to proceed.
Manchin wrote that he particularly objected to a recently revealed internal memo from the Interior Department which showed Daniel-Davis—currently principal deputy assistant secretary for lands and mineral management—approved a decision to not lower federal fees for fossil fuel companies.
As The Hill reported last week, the Interior Department considered charging lower royalties for leased parcels to oil and gas companies when it sold leases in Alaska's Cook Inlet. In theinternal memo, which was mistakenly made public on the department's website, Amanda Lefton, then-director of the Bureau of Ocean Energy Management, claimed that cutting fees would "incentivize additional blocks receiving bids, increase bonus bids, and increase the chances of a discovery being developed."
"Nevertheless, because of the serious challenges facing the nation from climate change and the impact of [greenhouse gases] from fossil fuels, the bureau is not recommending this option since it would not include an appropriate surcharge to account for those impacts," Lefton added, in a decision that secured Daniel-Davis' signoff.
As he weighed Daniel-Davis' nomination last week—months after she was first nominated by Biden—Manchin expressed concern about the memo, saying he opposed the confirmation of anyone he believes has put "their radical climate agenda ahead of the needs of the people of Alaska and the United States."
"With this position vacant, critical clean energy and conservation funds will not reach the communities that need them most."

On Friday, he confirmed in the Chronicle his opposition to Daniel-Davis over what he called her "misguided reasoning" for maintaining higher royalties for fossil fuel companies.
"Even though I supported her in the past," he wrote, "I cannot, in good conscience, support her or anyone else who will play partisan politics and agree with this misguided and dangerous manipulation of the law."
Manchin backed Daniel-Davis in previous committee votes on her nomination last year.
The senator went as far as suggesting Daniel-Davis demonstrated insufficient loyalty to the U.S. when she approved the fees for oil and gas companies, writing on Friday, "Going forward, each and every proposed nominee I will review will be judged through one prism: Are they political partisans first or Americans first?"
On Wednesday, he also denounced officials in the Biden administration for "putting their radical climate agenda ahead of our nation's energy security."
Jennifer Rokala, executive director of the Center for Western Priorities, called Manchin's decision "baffling, hypocritical, and short-sighted," noting that Manchin confirmed many of former Republican President Donald Trump's nominees "by saying that he 'always understood the importance of an executive being able to assemble a team of people they trust.'"
"It appears that standard no longer applies," said Rokala.
The group particularly took issue with Manchin's suggestion that "shaping policy based on the threat posed by climate change makes someone a 'political partisan,'" even as polls show more than half of Republican voters back policies to confront the climate crisis.
"Climate policy is not a partisan issue. Climate change doesn't care whether you're a Republican, Democrat, or Independent," said Rokala. "Voters across the political spectrum worry about the threats posed by drought, wildfire, heatwaves, rising seas, and other climate disasters. But it's clear today that Joe Manchin's real constituents are the oil and gas executives at [global energy conference] CERAWeek, not the American people."
The Sierra Club noted that without an assistant secretary for lands and minerals management, "critical clean energy and conservation funds will not reach the communities that need them most."
Manchin's rejection of Daniel-Davis marks just his latest decision obstructing the climate agenda of his own party. Last month he signaled plans to revive a "dirty deal" to accelerate fossil fuel permitting and joined Republicans in pushing a proposal that would bar the U.S. Consumer Product Safety Commission from banning methane-powered gas stoves in the interest of protecting public health and safety.
The senator's latest financial disclosure forms show that he earned nearly $500,000 from his family's coal business and that his share of the company is worth between $1 million and $5 million. The fossil fuel industry donated more money to Manchin than any other lawmaker during the last election cycle.
Jamie Williams, president of the Wilderness Society, said Friday that Manchin's rejection of climate action led him to block a nominee who "is imminently qualified for this role and deserved a fair process."
"We regret that [Daniel-Davis'] exceptional bona fides were not enough to shield her from the politics that seem to have infected the process," said Williams.

News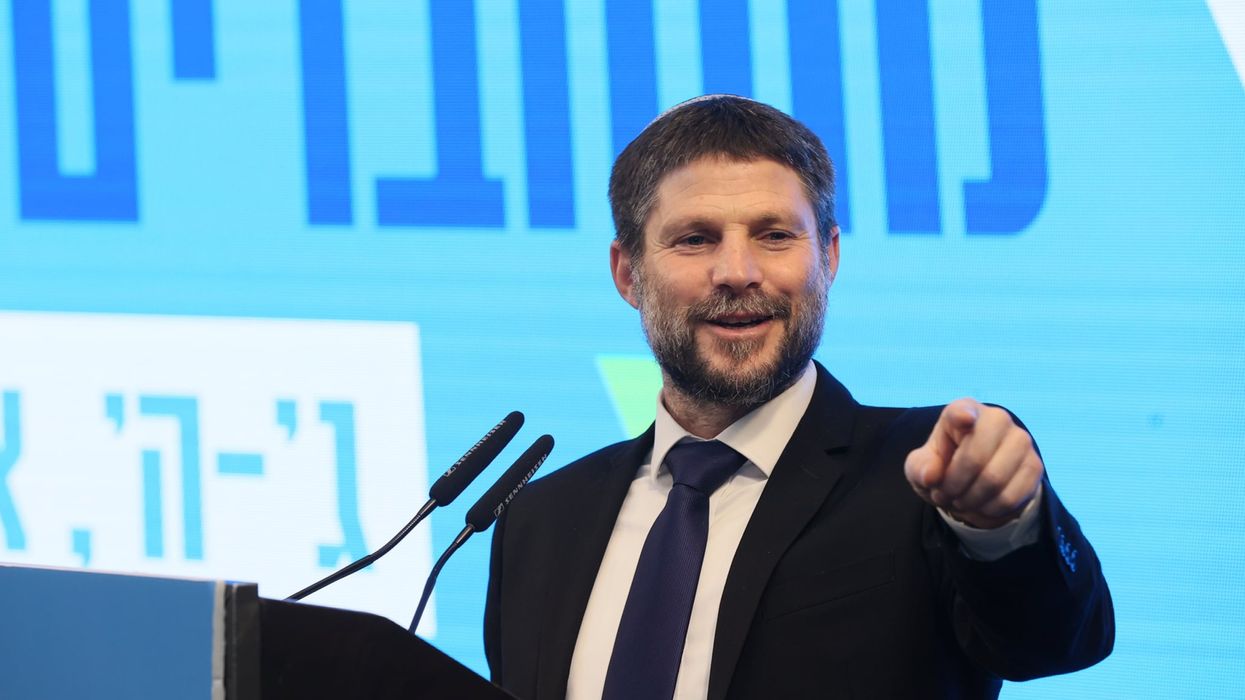 "My question is: What would Smotrich actually have to do to have a visa denied?" asked one U.S. foreign policy expert.
Ignoring pleas from human rights defenders, the Biden administration will issue a visa to far-right Israeli Finance Minister Bezalel Smotrich—who earlier this month said an entire Palestinian town of over 5,000 people should be "wiped out" by Israel—the minister's office announced Thursday.
Smotrich is scheduled to speak Sunday at the annual conference of Israel Bonds—which sells Israeli government bonds to foreign investors—in Washington, D.C. is set to meet with the director of the International Monetary Fund before traveling to New York for engagements on Tuesday and Wednesday, TheTimes of Israel reports.
No Biden administration officials plan to meet with Smotrich while he is in the United States.
When asked earlier this month about the deadly rampage by Israeli settler-colonists in the Palestinian town of Huwara in the illegally occupied West Bank—an attack critics including one top Israeli general called a "pogrom"—Smotrich replied: "I think the village of Huwara needs to be wiped out. I think the state of Israel should do it."
U.S. State Department Spokesperson Ned Price at the time condemned Smotrich's remarks as "repugnant," "disgusting," and an "incitement to violence."
A State Department official toldAxios Thursday that "visa records are confidential under U.S. law; therefore, we cannot discuss the details of individual visa cases."
However, an unnamed senior U.S. official told the outlet that there is a very high bar—both politically and legally—for denying a diplomatic visa to a cabinet-level minister of an allied country.
Palestinian, human rights, and some Jewish groups had urged the Biden administration to bar Smotrich from entering the United States. Berkeley, California-based Jewish Voice for Peace circulated a petition signed by thousands of people urging the administration to deny Smotrich a visa.
"Bezalel Smotrich, an Israeli government official with sweeping power over the occupied West Bank, is publicly and unabashedly inciting genocide and supporting settler pogroms," Jewish Voice for Peace Action political director Beth Miller said on March 1, echoing the sentiment of numerous human rights defenders. "If Biden fails to take action at this moment, the U.S. will be fully complicit in the violence that comes next."
Last Saturday, Smotrich—a self-described "fascist homophobe" who has advocated shooting Palestinian children who resist Israeli repression—walked back his comments on Huwara somewhat, tweeting that "people sometimes use harsh words they don't mean in order to pass a message."
News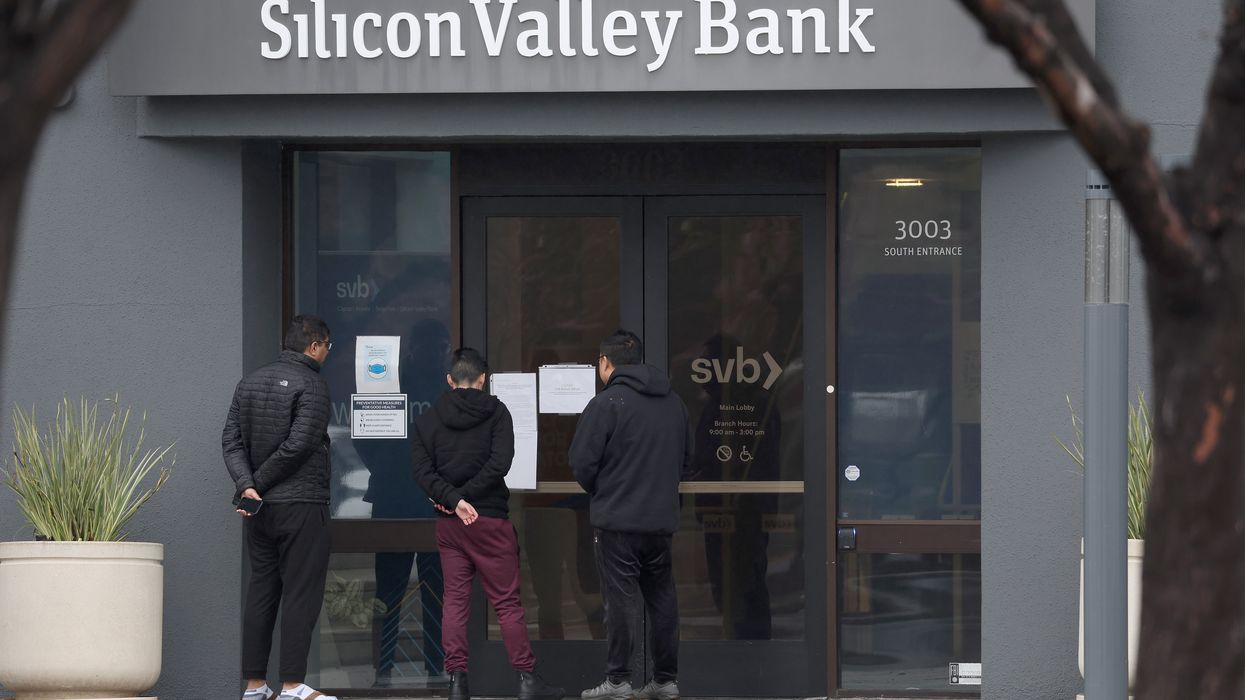 The bank's financial woes rattled Wall Street and left depositors scrambling to withdraw their money.
Santa Clara-based Silicon Valley Bank, a major lender to technology startups, collapsed on Friday after its emergency attempts to raise money and find a potential buyer failed, forcing regulators to step in and take over the institution.

The speed of SVB's collapse, the largest since the fall of Washington Mutual in 2008, stunned observers and rattled Wall Street, with bank stocks selling off heavily since news broke Wednesday that the California bank was in serious financial trouble.
Earlier this week, the SVB announced that it sold $21 billion worth of investments and moved to sell its stock in a last-ditch effort to raise funds. Those financial maneuvers sparked a bank run as panicked depositors rushed to pull their money, compounding the firm's crisis.
As late as Thursday afternoon, SVB Financial Group CEO Greg Becker was telling clients to "stay calm" and continue to support the bank, which was the 16th largest in the U.S. at the end of last year and had branches in California and Massachusetts.
"Banks fail, that's an intrinsic part of capitalism. But when large banks collapse, we must learn from them or we risk a systemically unstable financial system."
The Financial Timesreported Friday that SVB's failure stemmed from "a decision made at the peak of the tech boom to park $91 billion of its deposits in long-dated securities such as mortgage bonds and U.S. Treasuries, which were deemed safe but are now worth $15 billion less than when SVB purchased them after the Federal Reserve aggressively raised interest rates."
The Federal Deposit Insurance Corporation (FDIC) seized SVB's assets on Friday after the company's emergency money-raising efforts fell flat.
In a statement, the FDIC said that it has established a new bank—the Deposit Insurance National Bank of Santa Clara—in order to "protect insured depositors."
"At the time of closing, the FDIC as receiver immediately transferred to the DINB all insured deposits of Silicon Valley Bank," the agency said. "All insured depositors will have full access to their insured deposits no later than Monday morning, March 13, 2023. The FDIC will pay uninsured depositors an advance dividend within the next week. Uninsured depositors will receive a receivership certificate for the remaining amount of their uninsured funds. As the FDIC sells the assets of Silicon Valley Bank, future dividend payments may be made to uninsured depositors."
A recent regulatory filing indicates that 93% of SVB's deposits are uninsured. The Wall Street Journalreported that "as of the end of last year, Silicon Valley Bank estimated that uninsured deposits exceeded those insured by FDIC by around $151 billion."
Business accounts are typically only FDIC-insured up to $250,000.
In response to Friday's developments, Bartlett Naylor, financial policy advocate at Public Citizen, said it's imperative that lawmakers get to the bottom of what happened at SBV.
"Congress must hold public hearings to investigate the causes and implications," said Naylor. "Among the issues to explore: How did the Dodd-Frank Wall Street Reform Act mitigate any systemic repercussions? Did the special nature of the bank's operations, including funding venture capital, play a role? Did specific accounting rules about realizing losses play a role? Should any rules that were eliminated or weakened under Trump's administration be reinstated or strengthened? Should banks have more capital and fewer bonds?"
"Banks fail, that's an intrinsic part of capitalism," Naylor added. "But when large banks collapse, we must learn from them or we risk a systemically unstable financial system."

The systemic impacts of SVB's collapse remain unclear.
Treasury Secretary Janet Yellen told lawmakers on Friday that she is "very carefully" monitoring a few banks amid the turmoil surrounding SVB.
This article has been updated to include comment from Public Citizen.

News
SUPPORT OUR WORK.
We are independent, non-profit, advertising-free and 100%
reader supported.