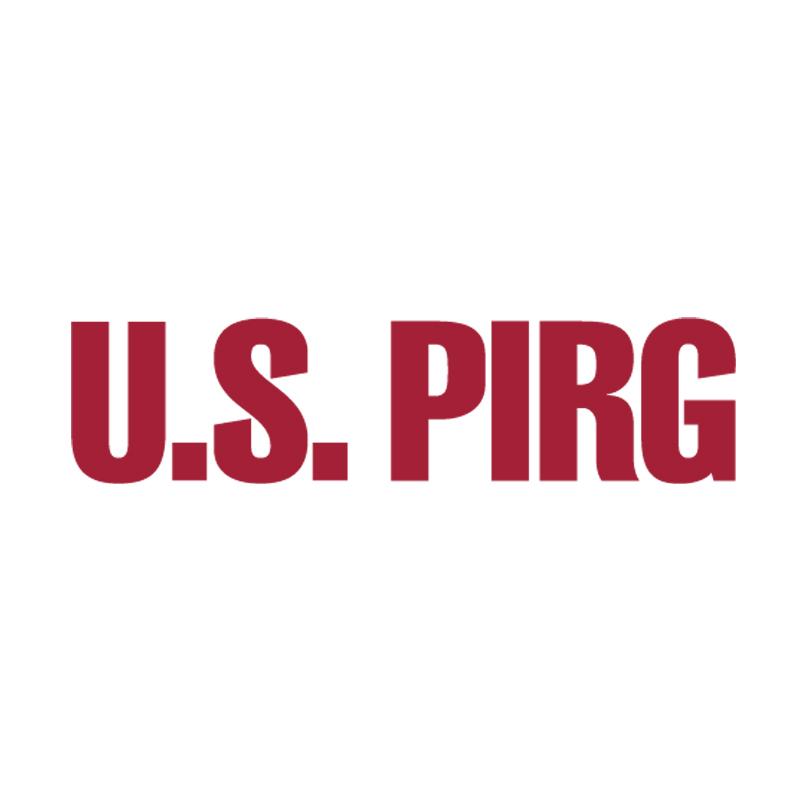 New Legislation Introduced to Close Offshore Tax Loopholes
Congressman Lloyd Doggett Introduces the Stop Tax Haven Abuse Act with 45 Cosponsors
WASHINGTON
Statement of U.S. PIRG Tax and Budget Advocate Dan Smith on the introduction of the Stop Tax Haven Abuse Act by Congressman Lloyd Doggett (D-TX) and 45 original cosponsors, including Congressman Chris Van Hollen, the ranking member of the House Budget Committee. Among other provisions, this legislation would close a number of loopholes that let corporations and wealthy individuals shift income to offshore tax havens to avoid paying taxes.
"As hardworking Americans file their taxes today, they should be mindful that our tax code is riddled with costly loopholes that let large companies and wealthy individuals use accounting tricks to shift their income to offshore tax havens like the Cayman Islands. The Stop Tax Haven Abuse Act would close many of the most egregious offshore tax loopholes. This legislation is based on the premise that if a U.S. company earns profits here in the U.S., with the benefit of America's educated workforce, infrastructure, and large consumer base, it should pay taxes in America, like small businesses and everyday taxpayers do.
"The loopholes that help big banks, pharmaceutical companies, and high-tech companies dodge taxes hurt small businesses and ordinary taxpayers, who are forced to foot the bill for an estimated $150 billion annually in lost revenue. A recent U.S. PIRG report found that the average taxpayer in 2012 would have to shoulder an extra $1,026 in taxes to cover the cost of offshore tax dodging by large corporations, and the average small business would have to pay $3,067.
"This strong legislation comes at a critical time, with lawmakers in Washington battling over how to reduce the deficit while funding public priorities. Closing these loopholes should be at the top of every lawmaker's list.
"Key provisions of the legislation include:
- Stopping U.S. companies that are managed and controlled in the U.S. from claiming to be foreign to avoid taxes.
- Closing loopholes that let high-tech and pharmaceutical companies license the patents for their products to sham shell companies in tax havens so they can book their profits there and avoid taxes.
- Requiring full and honest reporting from companies to determine if they're booking profits to places where they are doing legitimate business, versus to a P.O. box tax haven subsidiary with no employees.
"Congress should pass this legislation immediately to level the playing field for small businesses, restore fairness to our tax system, and raise revenue to fund public priorities or cut the debt."
Click here for U.S. PIRG's report revealing how much average taxpayers and small business owners would have to pay to cover the cost of offshore tax dodging.
Click here for the U.S. PIRG Education Fund's study revealing the impact of offshore tax havens on state budgets.

U.S. PIRG, the federation of state Public Interest Research Groups (PIRGs), stands up to powerful special interests on behalf of the American public, working to win concrete results for our health and our well-being. With a strong network of researchers, advocates, organizers and students in state capitols across the country, we take on the special interests on issues, such as product safety,political corruption, prescription drugs and voting rights,where these interests stand in the way of reform and progress.
LATEST NEWS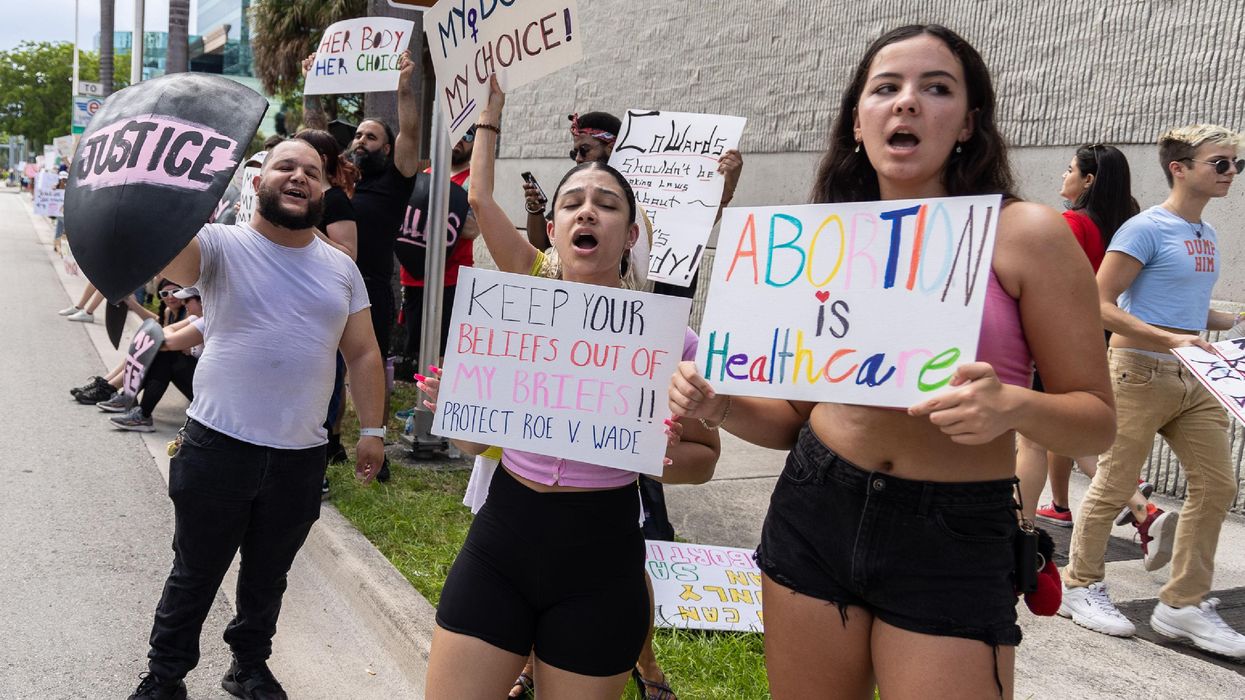 "The people of Florida have said over and over that their right to control their own bodies and make their own healthcare decisions should remain a protected right in the Florida Constitution," said one advocate.
Abortion providers and reproductive rights advocates demanded that that Florida Supreme Court consider "the will and the well-being of the people" in the state on Friday as an attorney for the ACLU argued before the court that it should block the 15-week abortion ban signed into law by Republican Gov. Ron DeSantis last year.
The court heard oral arguments in Planned Parenthood of Southwest and Central Florida, et al. v. State of Florida, et al., in which the reproductive rights organization has argued that the 15-week ban—as well as a six-week ban signed by DeSantis earlier this year, which would go into effect if the current law is upheld—violates the state constitution.

Whitney White, staff attorney for the ACLU Reproductive Freedom Project, represented the plaintiffs and argued before the court that Floridians have repeatedly affirmed that the right to obtain abortion care is protected by the the state constitution's privacy clause, which was added to the document via a referendum in 1980.

"In 2012," noted the ACLU, "voters overwhelmingly rejected Amendment 6, which would have taken those abortion protections away."

The group argued that the language in the constitution and those votes—along with a poll taken last year that showed two-thirds of Floridians support abortion rights—demonstrate that the Supreme Court must block House Bill 5, the 15-week ban.
In court, White said that for more than a year, H.B. 5 has been "violating fundamental rights and subjecting pregnant Floridians to serious and unnecessary risks to their health and indeed their lives."
"Now the state is asking this court not only to allow these harms to continue, but to in fact hold that there is no protection for abortion under the Florida Constitution whatsoever, and indeed hold that there is no protection for any decisional privacy rights at all," she said.
She told the justices that doctors across the state "are finding their hands tied by H.B. 5, and it is forcing them to wait for patients who are experiencing treatable medical pregnancy complications to deteriorate to the point of, for example, experiencing life-threatening conditions like sepsis before providers can intervene and feel confident that they can provide care."
"In another case," White said, "a provider was forced to deny care to a 14-year-old rape survivor—a child who had already been traumatized by the assault and now had to bare the additional trauma of continuing a pregnancy against her will."
"These injustices have been ongoing for a year, and if this court doesn't step in now there's an even more dangerous six-week ban waiting in the wings," she continued.
By sharing the stories of doctors and patients while defending a viewpoint held by the majority of the Florida population, White brought "the people's voice" to the state Supreme Court, said Stephanie Fraim, president and CEO of Planned Parenthood of Southwest and Central Florida.
"Across the state, Floridians are outraged that the government continues to interfere in their personal medical decisions," said Fraim. "The people of Florida have said over and over that their right to control their own bodies and make their own healthcare decisions should remain a protected right in the Florida Constitution. Moreover, the Florida Supreme Court must respect the decades of precedent that make this law clearly unconstitutional. Floridians understand that this ban is a gross overreach into their lives, and they will not stand for it. We will continue to fight for our reproductive rights through all possible avenues."
DeSantis—who is also running for the GOP's presidential nomination in 2024—appointed five of the seven justices to the Florida Supreme Court; only one justice was appointed by a Democratic governor. During the oral arguments, Chief Justice Carlos Muniz referred to Roe v. Wade at one point as "an abomination."
Considering the makeup of the court, abortion rights advocates have expressed fear that the justices are likely to uphold H.B. 5 and allow a six-week ban to be enforced, which would put abortion almost entirely out of reach across the Southeast, remaining legal only before 12 weeks of pregnancy in North Carolina and six weeks, before many people know they're pregnant, in Florida, Georgia, and South Carolina.
Like advocates in states including Arizona and Nebraska, rights groups in Florida are working to place a referendum on abortion access on 2024 election ballots.
"Florida prides itself on individual freedom without government interference and abortion bans directly contradict who we are," said Kelly Flynn, president and CEO of A Woman's Choice of Jacksonville. "This 15-week abortion ban undermines the care we provide to patients who come to our clinic, often under complex and difficult circumstances. Many patients in Florida aren't able to receive an abortion by 15 weeks, let alone six weeks, due to financial obstacles, logistical hurdles, and navigating overlapping policies designed to make it harder to provide and access care."
"We remain committed to providing abortion care to Floridians," said Flynn, "and attaining abortion justice for all."
News
"This news stands in stark contrast to the approach taken by House Republicans, who want to allow wealthy tax cheats to continue business as usual," said U.S. Senate Finance Committee Chair Ron Wyden.
The U.S. Internal Revenue Service on Friday won praise from congressional Democrats and progressive groups for announcing "a sweeping, historic effort to restore fairness in tax compliance by shifting more attention onto high-income earners, partnerships, large corporations, and promoters abusing the nation's tax laws."
The IRS effort is enabled by some of the $80 billion in funding for the agency included in the Inflation Reduction Act (IRA), which President Joe Biden signed into law last year. About a quarter of that money is set to be clawed back as part of his recent deal with congressional Republicans to temporarily suspend the nation's debt limit.
The agency intends to contact about 1,600 people with incomes above $1 million and over $250,000 in tax debt, building on an earlier push that collected $38 million from more than 175 high-income earners. It also aims to expand a pilot program targeting large partnerships, with help from artificial intelligence (AI). The IRS plans to launch examinations of 75 partnerships with an average of over $10 billion in assets—including hedge funds, law firms, and real estate investors—this month.
"This new compliance push makes good on the promise of the Inflation Reduction Act to ensure the IRS holds our wealthiest filers accountable to pay the full amount of what they owe," IRS Commissioner Danny Werfel said in a statement. "The years of underfunding that predated the Inflation Reduction Act led to the lowest audit rate of wealthy filers in our history. I am committed to reversing this trend, making sure that new funding will mean more effective compliance efforts on the wealthy, while middle- and low-income filers will continue to see no change in historically low pre-IRA audit rates for years to come."
"The nation relies on the IRS to collect funding for every critical government mission—from keeping our skies safe, our food safe, and our homeland safe. It's critical that the agency addresses fundamental gaps in tax compliance that have grown during the last decade," he added. "There is a sea change taking place at the IRS in every aspect of our operations. Anchored by a deep respect for taxpayer rights, the IRS is deploying new resources towards cutting-edge technology to improve our visibility on where the wealthy shield their income and focus staff attention on the areas of greatest abuse."

The commissioner pledged that "we will increase our compliance efforts on those posing the greatest risk to our nation's tax system, whether it's the wealthy looking to dodge paying their fair share or promoters aggressively peddling abusive schemes. These steps are critical for the future of the nation's tax system."
Americans For Tax Fairness was among the organizations that celebrated the announcement on social media, declaring that "this is what happens when you give the IRS the funding it needs to catch rich tax cheats."
Groundwork Action highlighted that the agency's new moves are "all possible thanks to additional resources from the Inflation Reduction Act," while its sister organization Groundwork Collaborative said, "Just think of what we can accomplish with a fully funded IRS and a tax code that makes corporations and the wealthy pay their fair share."
However, such policies are highly unlikely to pass in the current Congress, with many Republicans who continue to not only oppose IRS funding but also push for tax bills designed to serve rich individuals and companies.

In addition to welcoming the "historic crackdown on rich tax cheats," Congressman Bill Pascrell (D-N.J.) said, "Reminder: every single Republican in Congress voted against this crackdown on big business tax cheats."
Senate Finance Committee Chair Ron Wyden (D-Ore.) similarly praised the IRS while calling out the congressional GOP.
"Today's announcement from the IRS makes clear that wealthy tax cheats are no longer allowed to play by a different set of rules than everyday Americans," he said in a statement. "I'm pleased to see the IRS using the enforcement funding from the Inflation Reduction Act to crack down on large, complex partnerships using groundbreaking technology—this is a big deal and represents a fresh approach to taking on sophisticated tax cheats."
"This action goes to the heart of Democrats' effort to ensure the wealthiest are paying their fair share so Medicare and Social Security can be protected and strengthened, education can be improved, and more investments can be made in priorities Americans are demanding," he added. "This news stands in stark contrast to the approach taken by House Republicans, who want to allow wealthy tax cheats to continue business as usual, paying little to no tax and asking middle-class taxpayers to foot the bill."
The New York Timesreported Friday that "the fight over IRS funding is continuing, as the House and the Senate try to agree on spending legislation to avert a possible government shutdown at the end of the month. Senate Democrats want to hold the base budget of the IRS steady while holding on to some of the Inflation Reduction Act money that lawmakers had agreed to rescind as part of the debt limit deal, while House Republicans are pushing for far deeper cuts that would eat into the tax agency's enforcement budget."
News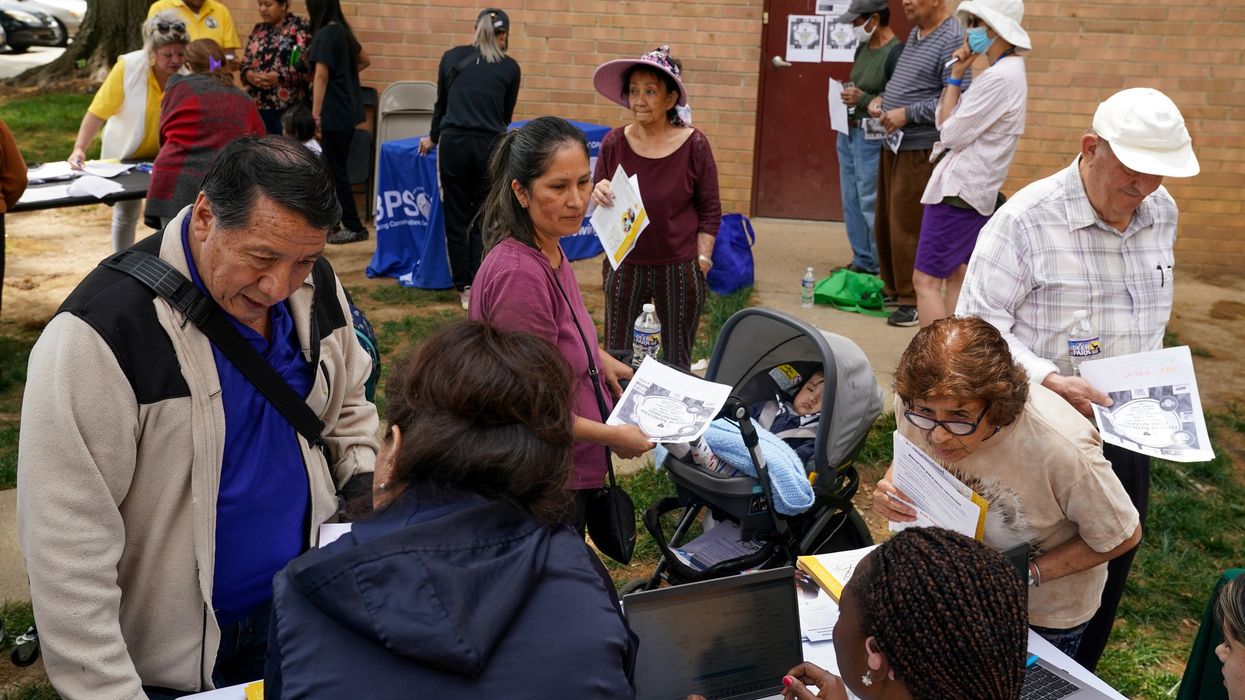 One activist warned that "this is going to become the healthcare legacy of the Biden presidency" if his administration doesn't act.
States across the U.S. have stripped nearly 6 million people of Medicaid coverage over just the past several months, creating what one healthcare activist and researcher described as "the largest concentration of health insurance loss in American history."
"This is happening in red states like Texas, Utah, or Idaho, where we expect this brutal Medicaid retrenchment," Beatrice Adler-Bolton, co-author of " Health Communism" and co-host of the popular "Death Panel" podcast, said in a statement on Friday.
"But there are huge amounts of procedural disenrollments happening in California. It's happening in Rhode Island and California and New Mexico," noted Adler-Bolton. "This is a year-long process, and it's just getting started. It's moving slowly, and it's more dangerous this way. This process is rolling, so the data is slow. We're not going to have a full picture of how to compare states against each other for months and months."
The latest data compiled by KFF—which includes publicly reported figures from 48 states and Washington, D.C.—shows that at least 5.7 million people have lost Medicaid coverage since April, when states began eligibility checks and disenrollments that were paused during the coronavirus pandemic.
A bipartisan deal reached by Congress and approved by President Joe Biden late last year lifted the pandemic-era continuous coverage requirements that prevented states from kicking people off Medicaid during the public health emergency. The policy led to record Medicaid enrollment, and its termination could cause upwards of 15 million people—including millions of children—to lose coverage under the program.
According to KFF, 73% of the people disenrolled from Medicaid so far have lost coverage for procedural reasons—such as a failure to return paperwork on time or jump through other, often confusing, bureaucratic hoops—not because they were deemed ineligible due to their income or other factors.
"High procedural disenrollment rates are concerning because many people who are disenrolled for these paperwork reasons may still be eligible for Medicaid coverage," KFF explained earlier this week. "Some states, such as Maine, have temporarily paused procedural terminations for some enrollees while the states address problems in the renewal process that lead to increased procedural disenrollments."
"Many of these individuals did not receive any notice of denial, leaving them unaware of their coverage termination."
Texas has removed more people from Medicaid than any other state, disenrolling around 617,000 in just a few months.

Late last month, the state's entire Democratic congressional delegation implored the Centers for Medicare and Medicaid Services (CMS) to intervene and ensure that Texas' Republican-dominated government complies with federal rules to "prevent the catastrophic loss of coverage."
The Democratic lawmakers, led by Reps. Lloyd Doggett and Greg Casar, cited a July whistleblower letter that issued dire warnings about Texas' Medicaid purge.
The whistleblowers, who identified themselves as employees of the Texas Health and Human Services Commission, wrote that roughly two weeks after the mass disenrollments began, "we started receiving numerous emails from agency leadership indicating that thousands of individuals had been erroneously denied coverage."
"As a result of the initial process we ran in April, we were informed that approximately 80,000 individuals lost coverage erroneously, including several thousand pregnant women who required critical services during their pregnancies or essential post-pregnancy care coverage," the whistleblowers wrote. "Additionally, we received subsequent emails from agency leadership indicating that several thousand elderly individuals were slated to lose medical coverage, which previously paid a portion of their Medicare Part B expenses."
"Many of these individuals did not receive any notice of denial," they added, "leaving them unaware of their coverage termination until their social benefits were reduced to cover the premium payments."
Shortly after the whistleblower allegations emerged, CMS sent letters to all 50 states noting that it had "learned of additional systems and operational issues affecting multiple states, which may be resulting in eligible individuals being improperly disenrolled."
One problem identified by CMS could be having a disproportionate impact on kids, the agency said in a statement.
"CMS believes that eligibility systems in a number of states are programmed incorrectly and are conducting automatic renewals at the family level and not the individual level, even though individuals in a family may have different eligibility requirements to qualify for Medicaid and [the Children's Health Insurance Program]," the agency said. "For example, children often have higher eligibility thresholds than their parents, making them more likely to be eligible for Medicaid or CHIP coverage even if their parents no longer qualify."
Speaking on the condition of anonymity, one Biden administration toldThe Washington Post that the number of children affected by the programming issue "is likely in the millions."
CMS has also warned that long call center times in at least 16 states could be causing people to give up on trying to renew their coverage.
While Republican-led such as Texas and Florida have moved aggressively to gut their Medicaid rolls, drawing outrage and lawsuits from residents, California, New York, and other blue states have also collectively removed hundreds of thousands of people from the program, often for procedural reasons—indicating a nationwide crisis.
Adler-Bolton warned Friday that "this is going to become the healthcare legacy of the Biden presidency" if his administration doesn't act quickly.
"When we look at [Affordable Care Act] enrollment expansion, 13 million people added in 2014. We're going to see a contraction of a similar amount—if not 10 million more—in the course of a calendar year," said Adler-Bolton. "CMS has the authority to halt procedural determinations today. We're only a few months into this and 74% are procedural determinations. CMS should be saying pause... It's their responsibility to do it."
News
Independent, nonprofit journalism needs your help.
Please Pitch In
Today!