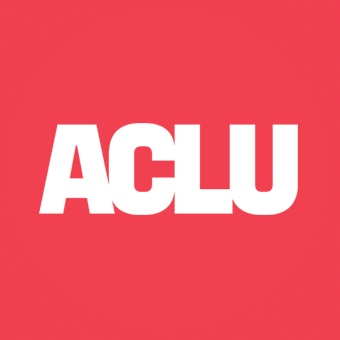 For Immediate Release
November, 05 2012, 12:34pm EDT
Arguments Held Before Federal Appeals Court Challenging Most Extreme Abortion Ban in the Nation
SAN FRANCISCO
Arguments were held before the U.S. Court of Appeals for the Ninth Circuit today in a challenge by the American Civil Liberties Union and other groups to the most extreme abortion ban in the country.
The ACLU, the ACLU of Arizona and the Center for Reproductive Rights challenged the Arizona law earlier this year on behalf of three physicians and their patients. The law criminalizes virtually all abortions starting at 20 weeks of pregnancy and contains only the narrowest exception for medical emergencies.
"This law endangers women by preventing them from receiving safe, legal medical care," said Talcott Camp, deputy director of the ACLU Reproductive Freedom Project. "Politicians have no place interfering in a woman's right to make this very serious and personal decision with the help of her family and her doctor."
A U.S. district court upheld the law, but the Ninth Circuit issued an emergency injunction, which has so far blocked enforcement while the appeal proceeds.
The ban would forces a physician caring for a woman with a high-risk pregnancy to wait until her condition poses an immediate threat of death or major medical damage before offering her the care she needs. The ban also contains no exceptions for a woman who learns her fetus will not survive after birth.
"Through this law, Arizona lawmakers are trying to impose their personal religious beliefs in the guise of public policy," said Kelly Flood, senior staff attorney with the ACLU of Arizona. "In doing so, they endanger the health of women in Arizona and interfere with women's rights to make important medical decisions."
For more information on this case, please visit: www.aclu.org/reproductive-freedom/isaacson-v-horne
The American Civil Liberties Union was founded in 1920 and is our nation's guardian of liberty. The ACLU works in the courts, legislatures and communities to defend and preserve the individual rights and liberties guaranteed to all people in this country by the Constitution and laws of the United States.
(212) 549-2666
LATEST NEWS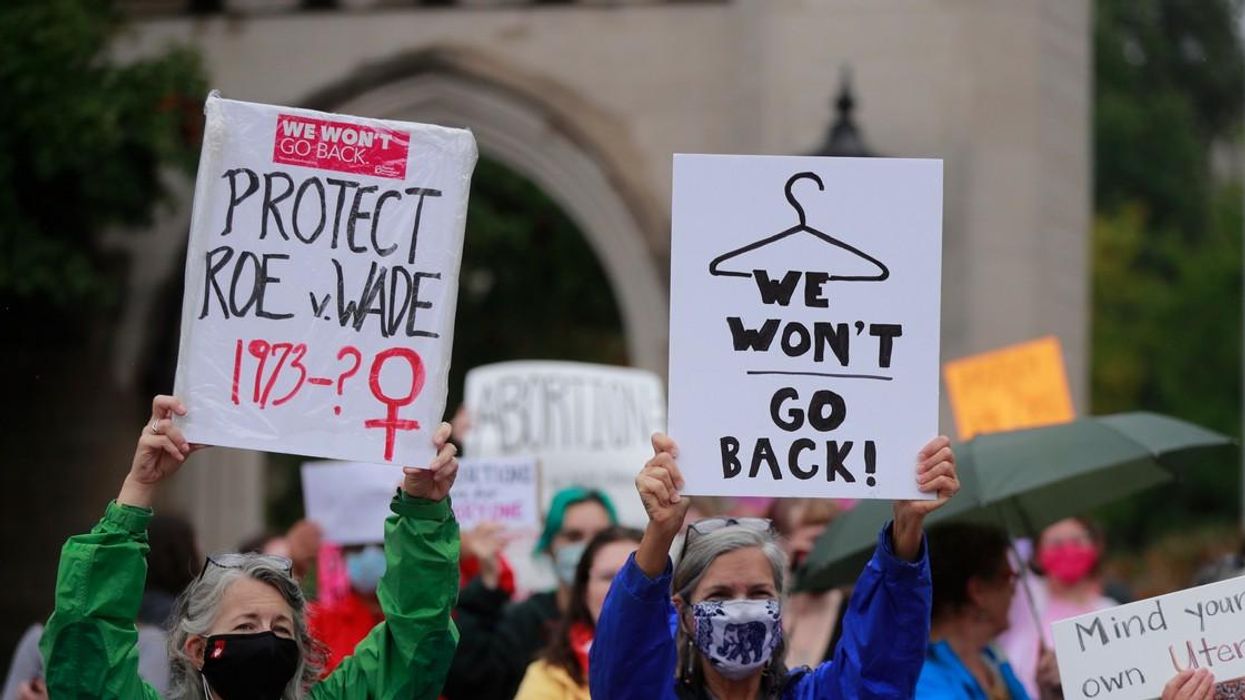 The Economic Policy Institute details how "abortion restrictions constitute an additional piece in a sustained project of economic subjugation."
What do anti-union "right-to-work" laws, public disinvestment, over-incarceration, and abortion bans have in common?
According to an Economic Policy Institute (EPI) report published Wednesday, these right-wing policies are all part and parcel of the U.S. ruling elite's deadly war on the working class.
The assault on reproductive healthcare access—which escalated after the U.S. Supreme Court's reactionary majority overturnedRoe v. Wade last summer—has been strongest in the same states where the decadeslong attack on organized labor and public goods has been most pronounced, EPI notes.
Although the report doesn't pin the blame for roughly 50 years of wage repression on one party, the data makes clear that Republican-led state legislatures are the vanguard of a multipronged and ongoing effort to intensify the exploitation of workers by weakening unions, social services, and abortion rights. Not all Democrats have fought consistently against union-busting, austerity, and carceral state expansion, but the overwhelming majority are opposed to forced pregnancy, and many support collective bargaining and social programs. GOP lawmakers are alone in enacting so-called "right-to-work" laws in 27 states and life-threatening abortion restrictions in 26 states, though Democratic Louisiana Gov. John Bel Edwards signed his state's abortion ban into law.
"The loss of abortion rights means the loss of economic security, independence, and mobility for millions of people."
"Abortion has long been framed as a cultural, religious, or personal issue rather than a material 'bread and butter'' economic concern," EPI analyst and report author Asha Banerjee said in a statement. "In reality, abortion rights and economic progress are fundamentally intertwined, and the loss of abortion rights means the loss of economic security, independence, and mobility for millions of people."
According to the report, "The states banning abortion rights have, over decades, intentionally constructed an economic policy architecture defined by weak labor standards, underfunded and purposefully dysfunctional public services, and high levels of incarceration."
"Abortion restrictions," the report continues, "constitute an additional piece in a sustained project of economic subjugation and disempowerment."
\u201cNEW: States with abortion restrictions or bans have lower wages, weaker labor standards, and higher levels of incarceration compared to states where abortion is protected.\n\nAbortion rights are economic rights. Full stop.\nhttps://t.co/tcgNq0Z9ZZ\u201d

— Economic Policy Institute (@Economic Policy Institute) 1674059178
Based on her analysis of state-level abortion access and five indicators of economic security—minimum wage, unionization rates, unemployment insurance, Medicaid expansion, and incarceration rates—Banerjee found that "generally, the states enacting abortion bans are the same ones that are economically disempowering workers through other channels."
According to the report, the 26 states with restrictive abortion laws have on average:
lower minimum wages ($8.17 compared with $11.92 in the abortion-protected states);
unionization levels half as high as those in the abortion-protected states;
only three in 10 unemployed people receiving unemployment insurance (compared with 42% in other states);
lower rates of Medicaid expansion; and
an incarceration rate 1.5 times that of the abortion-protected states.
EPI shared visualizations of these key findings on social media:
\u201cStates with abortion protections have average unionization levels twice as high as that of states with abortion restrictions or bans. \n\nUnionization and abortion access are both mechanisms for economic freedom and mobility. https://t.co/tcgNq0Z9ZZ\u201d

— Economic Policy Institute (@Economic Policy Institute) 1674059178
\u201cEvery state with abortion protections has also expanded Medicaid. Each of the 12 states that has still not expanded Medicaid is a state with anti-abortion policies. https://t.co/tcgNq0ZHPx\u201d

— Economic Policy Institute (@Economic Policy Institute) 1674059178
Banerjee is not alone in pointing out that there is a "direct" and "critical" connection between reproductive rights and economic rights.
"The consistent pattern of state abortion bans and negative economic outcomes shows how abortion fits into an economics and politics of control," she writes. "Abortion restrictions are planks in a policy regime of disempowerment and control over workers' autonomy and livelihoods, just like deliberately low wage standards, underfunded social services, or restricted collective bargaining power."
Citing a wide range of social science literature, Banerjee notes that there are several "negative economic consequences of abortion denial, from prolonged financial distress to being trapped in lower-paying occupations."
"While the effect of abortion denial is overwhelmingly negative economically, mentally, and physically, there is also strong evidence for the flip side of this argument: that access to abortion is associated with positive economic outcomes," she adds.
"It is crucial for policymakers to recognize that abortion is an economic issue with economic consequences and restore abortion access nationwide immediately," Banerjee argues. "Further, policymakers must work to dismantle the package of additional economic policies that have economically hurt workers for generations."
"States that have banned or restricted abortion access are also those that have designed economic policies to make it increasingly difficult for working people to support themselves," Banerjee concludes. "Alongside supporting protections for abortion access, policymakers at the federal, state, and local levels should prioritize legislation that will improve economic security, including strengthening collective bargaining, boosting wages, funding paid leave, and expanding and improving equitable access to social safety net programs like unemployment insurance and food and nutrition assistance."
News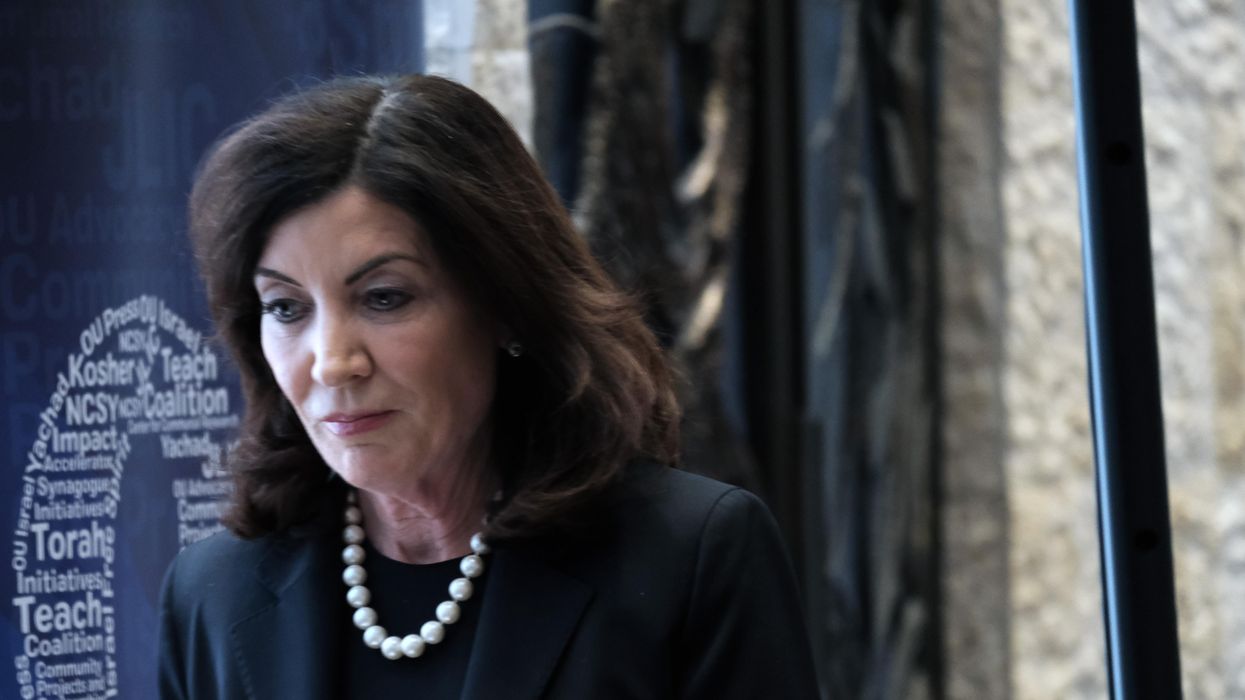 State Sen. Kristen Gonzalez credited "the work of activists and organizers on the ground who sounded the alarm early on LaSalle."
Progressive lawmakers and rights advocates in New York celebrated Wednesday after the state Senate Judiciary Committee voted against Democratic Gov. Kathy Hochul's nominee to serve as the state's top judge, Justice Hector LaSalle—whose rulings regarding abortion rights, labor, and criminal justice made his nomination "an absolute disaster," according to one critic.
The panel voted 10-9 against allowing LaSalle's nomination for chief judge of the state Court of Appeals to proceed to the state Senate floor.
The vote followed a lengthy hearing at which some of the Democrats questioned the judge about his past rulings including a 2015 decision in favor of Cablevision, which wanted to be able to sue union leaders for criticizing the company's response to Hurricane Sandy, and one which shielded an anti-choice "crisis pregnancy center" from a state investigation into whether it was practicing medicine without a license.
"Based on your record, I think that it's not unfair for people to project what some of your decisions might be," state Sen. John Liu (D-16), told LaSalle.
According to The New York Times, Hochul "has not ruled out taking legal action to force a vote of Justice LaSalle on the full Senate floor."
"Now all eyes turn to Hochul," Alex Sammon of Slate tweeted.

\u201cWow. LaSalle goes down in the judiciary committee with only two Democrats in support. Now all eyes turn to Hochul, who has threatened to sue the Senate Dem caucus over this result, and has already retained a lawyer to do so.\u201d

— Alex Sammon (@Alex Sammon) 1674071867
Hochul was joined by U.S. House Minority Leader Hakeem Jeffries (D-N.Y.) in pushing for LaSalle's confirmation, while progressives including Rep. Alexandria Ocasio-Cortez (D-N.Y.) rallied their supporters against the judge.
Progressive state lawmakers swiftly came out against the nomination when it was announced earlier this month, with state Sens. Jabari Brisport (D-25) and Kristen Gonzalez (D-59) making clear that they would not support LaSalle.
The Democratic supermajority in the state Senate "doesn't need to tolerate Gov. Hochul acting like a Republican," said Brisport Wednesday.
Gonzalez called the committee's vote "a victory for all New Yorkers who want a court that protects workers, immigrants, women, and civil liberties."
\u201cI am deeply grateful to my colleagues in the judiciary committee for voting not to move LaSalle\u2019s nomination through committee. This is a huge win for all New Yorkers and is thanks to the work of activists and organizers on the ground who sounded the alarm early on LaSalle.\u201d

— Kristen Gonzalez (@Kristen Gonzalez) 1674071939
The New York Working Families Party called on Hochul to nominate a judge "who has a strong record of defending the rights and freedoms of everyday New Yorkers," particularly in light of the far-right supermajority on the U.S. Supreme Court.
\u201c"With a far-right U.S. Supreme Court, and a New York Court of Appeals captured by conservative and corporate interests, New York\u2019s next Chief Judge must be ready to stand up for the rights and dignity of all New Yorkers."\u201d

— NY Working Families Party (@NY Working Families Party) 1674072373
The Center for Community Alternatives called on Hochul to nominate one of the judges the group put forward last month as being "outstanding candidates" with experience in civil rights and government: Corey Stoughton of the Legal Aid Society, Yale law professor Abbe Gluck, and Judge Edwina Richardson-Mendelson, the state's deputy chief administrative judge for justice alternatives.
"We thank the Senate for rejecting this nomination," said the group, "and we call on Gov. Hochul, as we have for months, to put forward a nominee for chief judge who will stand up for the rights of marginalized New Yorkers and lead the court New York deserves."

News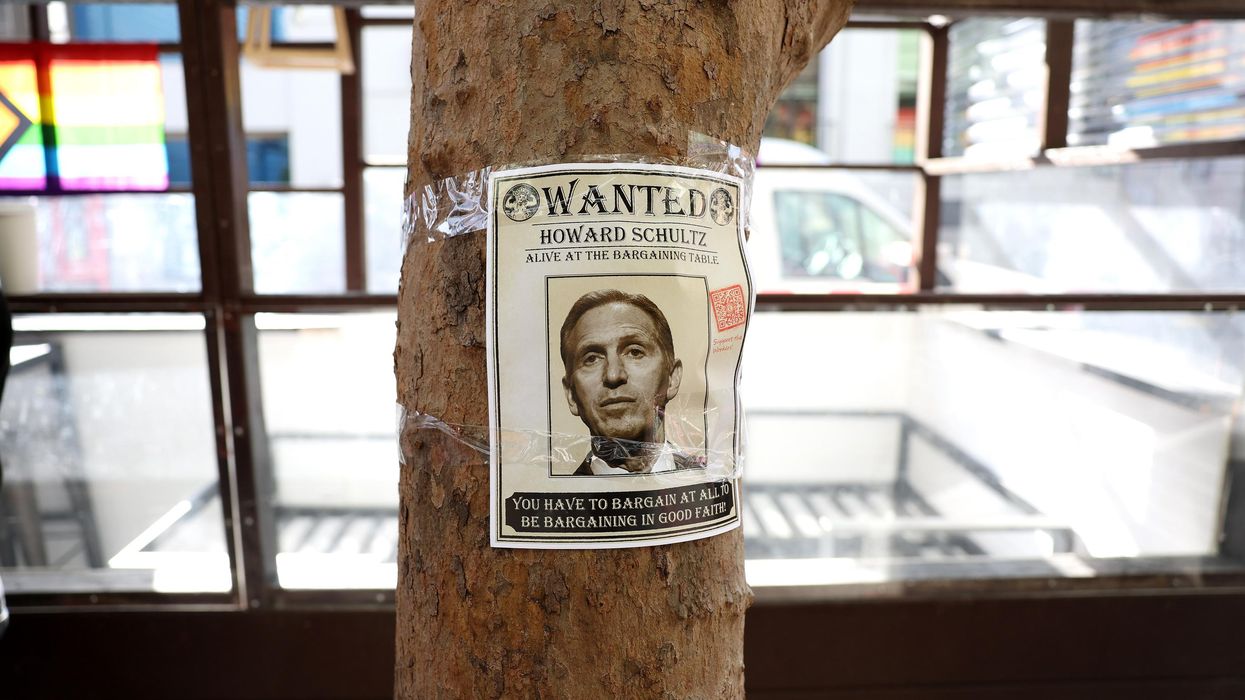 "Mr. Schultz, my request to you is simple: Obey the law," the Vermont senator wrote in a letter to Howard Schultz.
Sen. Bernie Sanders demanded in a letter to Starbucks CEO Howard Schultz on Wednesday that the company immediately end its "ruthless union-busting campaign" as the coffee giant's employees continue to face obstruction and retaliation while trying to organize—and win their first contract.
Sanders, the incoming chair of the Senate Health, Education, Labor, and Pensions (HELP) Committee, wrote that he has "serious concerns over Starbucks' concerted and relentless campaign against its workers' efforts to organize" and argued that the corporation's management has displayed a "flagrant disregard" for employee rights and federal law.
Since December 2021, workers at more than 270 Starbucks locations across the United States have voted to unionize—and the union has achieved a remarkable win rate of over 80% even amid aggressive backlash and illegal intimidation tactics from the company.

"There have been nearly 500 unfair labor practice cases filed against Starbucks and its affiliates," Sanders noted in his letter to Starbucks' billionaire chief executive, who is set to depart the company in April. "Further, the National Labor Relations Board (NLRB) has issued 69 complaints in response to those charges and has sought emergency preliminary injunctive relief in five additional cases in the federal courts. These allegations include claims that you personally threatened a worker by saying, 'If you hate Starbucks so much, why don't you work somewhere else?'"
"These violations include discriminatorily discharging more than a dozen union organizers, attempting to interfere with workers' right to distribute and wear union material, and refusing to bargain with the union," the Vermont senator continued. "Remarkably, Starbucks argued that a preliminary injunction reinstating seven employees allegedly discharged for unionizing their store in Memphis, Tennessee was unnecessary because the union had prevailed in the election anyway."
The new letter decrying Starbucks' anti-union conduct is the second Sanders has sent to Schultz in fewer than three months, but the latest comes as the senator is preparing to take charge of the Senate HELP Committee—a panel with investigative authorities, including subpoena power, that Sanders intends to use to spotlight corporate abuses.
"The American people know that workers have a constitutional right to form unions and that corporations that engage in illegal union-busting activities must be held accountable," Sanders said in a speech late Tuesday on the state of the U.S. working class.
In his letter on Wednesday, Sanders wrote, "Mr. Schultz, my request to you is simple: Obey the law. Sit down with your workers and bargain in good faith. Agree to a first contract that is fair and just. Stop shutting down pro-union shops and reinstate workers who have been fired for union organizing."
"Sit down with your workers and bargain in good faith. Agree to a first contract that is fair and just."
In November and December, unionized Starbucks workers across the country walked off the job in an attempt to highlight the company's rampant union-busting and pressure management to stop using well-worn stall tactics to sabotage contract negotiations.
Last month, the NLRB said Starbucks unlawfully refused to engage in contract negotiations at more than 20 unionized locations in Oregon and Washington state.
Starbucks workers also say the company is imposing sweeping hours cuts following the holiday season, leaving already-precarious workers struggling to afford basic necessities.
Erin Bray, a union supporter from Starbucks' University Way store in Seattle, said Wednesday that workers at the location are "contemplating applying for food stamps and partial unemployment (neither of which are guaranteed) just to keep roofs over our heads."
"Some baristas were given 'good-faith estimates' of 35 hours per week, and Starbucks is deliberately shorting those baristas by implementing new labor metrics," said Bray. "This just goes to show that our bosses' promises aren't worth a damn, which is precisely why we want fair scheduling policies written down in black and white as part of our collective bargaining agreement."
News
SUPPORT OUR WORK.
We are independent, non-profit, advertising-free and 100%
reader supported.