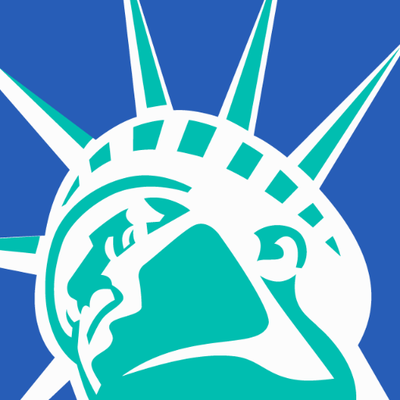 Radioactive Waste Report Released, Public Citizen Recommends 'No' Vote on Legislation
Former Republican Gubernatorial Candidate Claims Unfunded Taxpayer Liability
AUSTIN, TX
A report released today by Public Citizen criticizes radioactive waste importation legislation because there is risk of an unfunded taxpayer liability, risk from a radioactive waste truck accident, risk of contaminating the nation's largest aquifer, and risk that there won't be adequate space for Texas and Vermont reactors' and other radioactive waste. Bills HB 2184, introduced by Trion Lewis, and SB 1504, introduced by Kel Seliger, which would authorize the importation of out of state radioactive wastes currently are being debated in the Texas legislature.
In an ongoing, if unexpected, alliance, consumer and environmental group Public Citizen was joined by Debra Medina, a conservative grassroots organizer and former Republican gubernatorial candidate, at a press conference Thursday to release the scathing report about the impacts of radioactive waste importation on Texas.
"HB 2184 and SB 1504 divorce risk from profit in the Texas radioactive waste industry," Medina said at the press conference, which was held in the State Capitol. "This kind of crony capitalism is far too common, and I can't think of a worse industry than radioactive waste to take risk away from the companies involved and put it on taxpayers."
Medina's concern about taxpayer liability is spelled out in the report produced by Public Citizen's Texas office. It finds that if the Andrews County dump site were to leak, the cleanup cost could be anywhere from three to 50 times the amount set aside by the site operator, Waste Control Specialists (WCS). The report cites two examples of radioactive leaks - one in 1984 in near Karnes City in South Texas between San Antonio and Corpus Christi that garnered a $384 million cleanup bill, and another in 1983 at a site in New York called West Valley with an estimated cleanup cost of $5 billion.
"The people of Texas are at risk from a leak at the site, which is located dangerously near the Ogallala Aquifer and is only 150 feet from known groundwater sources," said Ali Rawaf, a researcher with Public Citizen who authored the report, "The Repository and the Risks: A Report on the Andrews County Low-Level Radioactive Waste Disposal Site." "What's more, under HB 2184 or SB 1504 we would expect a substantial increase in radioactive transportation accidents, and the state is simply not prepared to deal with that possibility at an emergency response level or at a financial liability level. More than 4,000 trucks a year carrying radioactive waste will soon be rumbling down Texas highways, and if this legislation passes it will mean even more trucks spreading radioactive risk through the state."
The report claims that in the event of a transportation accident involving radioactive waste, Texas would have only $500,000 available to cover emergency response, health care and property damage costs. Public Citizen says that amount is far too little.
The report also claims that the dump site being constructed in Andrews County does not have adequate capacity to receive waste from outside the Texas-Vermont Low Level Radioactive Waste Compact, which was designed to limit importation of radioactive wastes. It cites a 2000 study by the Texas Commission on Environmental Quality (TCEQ) and a 2010 estimate by the Texas Low-Level Radioactive Waste Disposal Compact Commission, both showing the site to be short on capacity for the Texas and Vermont waste it was originally intended to handle.
"We are recommending to members of the Texas Legislature that they vote against SB 1504 and HB 2184 and not allow importation until the risks have been addressed and we are assured by a new study by TCEQ that adequate capacity for our reactors will exist at the site," said Trevor Lovell, nuclear program coordinator with Public Citizen's Texas office. "It has taken 30 years to start construction on a site for our own waste. SB 1504 would likely send us back to the drawing board, and HB 2184 certainly would."
Public Citizen is a nonprofit consumer advocacy organization that champions the public interest in the halls of power. We defend democracy, resist corporate power and work to ensure that government works for the people - not for big corporations. Founded in 1971, we now have 500,000 members and supporters throughout the country.
(202) 588-1000
LATEST NEWS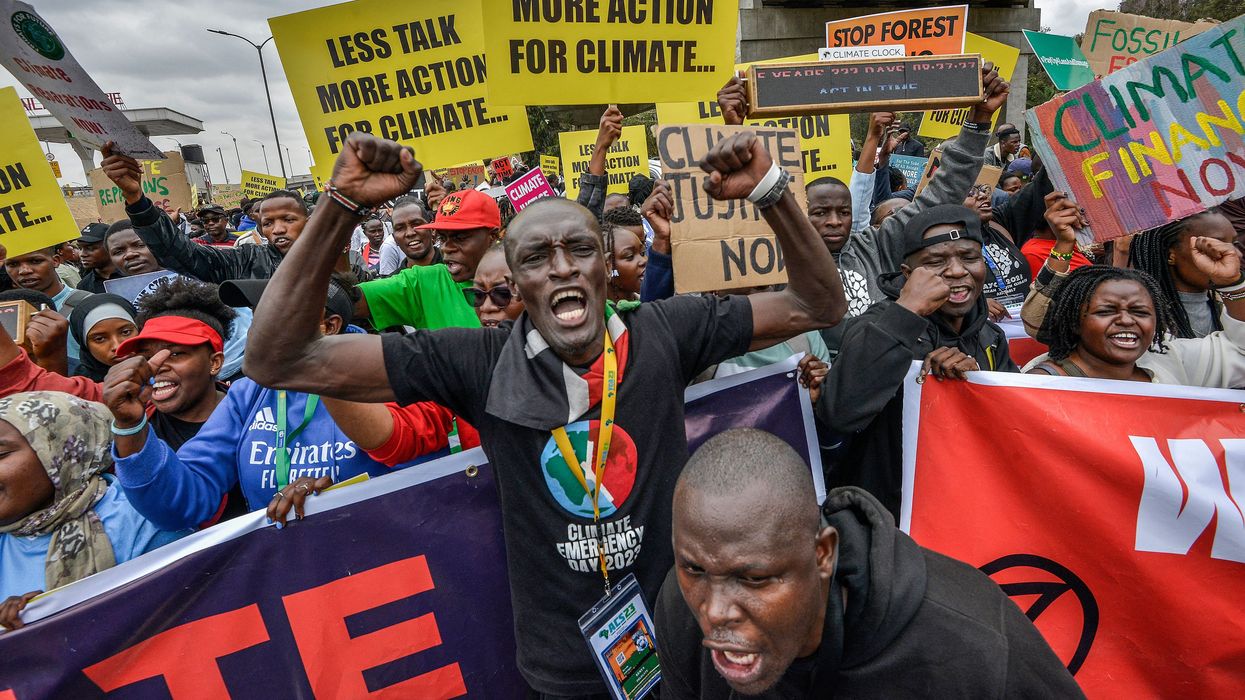 "We have an abundance of clean, renewable energy," said one African activist. "But to unlock it, Africa needs funding from countries that have got rich off our suffering."
As the first-ever Africa Climate Summit kicked off in Nairobi, Kenya on Monday, an analysis by the humanitarian group Oxfam found that rich nations have delivered just a small fraction of the aid that East African nations say they need each year to meet their climate goals.
Unlike rich countries that account for a disproportionate share of planet-warming greenhouse gas pollution, East Africa has contributed "almost nothing" to global carbon emissions that are driving record-shattering heat worldwide, Oxfam's new report notes. In 2021, according to one recent estimate, the average North American emitted 11 times more carbon dioxide than the average African.
The World Meteorological Organization pointed out Monday that Africa is responsible for less than 10% of global carbon emissions.

Yet "East Africa is one of the world's worst-hit regions by climate change and is now experiencing its worst climate-induced extreme weather, fueling an alarming hunger crisis," Oxfam's report states. "Over 31.5 million people are currently facing acute hunger across Ethiopia, Kenya, Somalia, and South Sudan."
Those countries, which suffer billions of dollars worth of climate-related damage each year, have said they will need at least $53.3 billion annually to meet critical targets under the Paris Climate Agreement. According to Oxfam, wealthy countries provided just $2.4 billion in aid to East African nations in 2021.
More broadly, Oxfam noted, high-income countries pledged that they would provide $100 billion a year by 2020 to help lower-income countries fight climate chaos.
"Oxfam estimates that in 2020 the real value of financial support specifically aimed at climate action was only around $21 billion to $24.5 billion—much less than officially reported figures suggest," the group's report states.
Fati N'Zi-Hassane, Oxfam's Africa director, said Monday that "even by their own generous accounts, polluting nations have delivered only pittance to help East Africa scale up their mitigation and adaptation efforts."
"Nearly half the funds (45%) they did give were loans, plunging the region further into more debt," N'Zi-Hassane added.
Climate finance is expected to be a major topic of discussion at the Nairobi summit, which comes after months of scorching heat on the continent.
"Africa is seen as a sunny and hot continent," Amadou Thierno Gaye, a research scientist and professor at Cheikh Anta Diop University in Dakar, toldBloomberg in July. "People think we are used to heat, but we are having high temperatures for a longer duration. Nobody is used to this."
The Associated Pressreported Monday that "there is some frustration on the continent about being asked to develop in cleaner ways than the world's richest countries—which have long produced most of the emissions that endanger climate—and to do it while much of the support that has been pledged hasn't appeared."
Mohamed Adow of Power Shift Africa told AP that "we have an abundance of clean, renewable energy and it's vital that we use this to power our future prosperity. But to unlock it, Africa needs funding from countries that have got rich off our suffering."
In addition to calling on rich nations to contribute the aid they've promised to support Africa's renewable energy transition, African civil society groups are urging their leaders to reject fossil fuel expansion, specifically warning against the completion of TotalEnergies' East African Crude Oil Pipeline (EACOP).
A recent Human Rights Watch report warned that more than 100,000 people in Uganda and Tanzania are set to "permanently lose land to make way for the pipeline and Tilenga oilfield development." One analysis indicates the pipeline could result in 379 million tonnes of planet-warming emissions over its lifespan—more than 25 times the combined annual emissions of Uganda and Tanzania.
Zaki Mamdoo, coordinator of the Stop EACOP Coalition, said Monday that "the African Climate Summit could provide the platform needed for the continent to dramatically shift its trajectory and future—from one that is set to bear the brunt of climate collapse, to one of energy security and prosperity driven by decentralized and people-centered renewables."
"For this to happen," said Mamdoo, "African leaders will need to rise to the occasion and make firm commitments to significantly upscale renewable energy developments while resisting and withdrawing any and all support for exploitative and destructive projects like the East African Crude Oil Pipeline."

News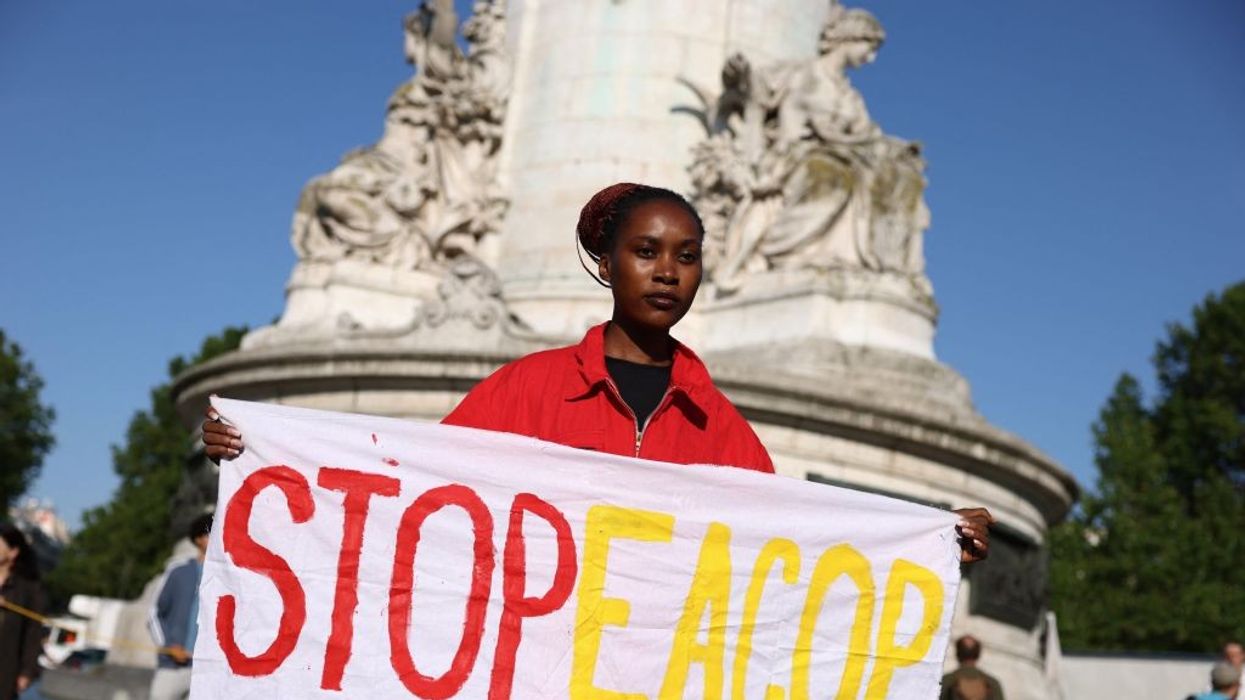 ActionAid found that since the Paris agreement, banks have funded the largest Big Ag companies doing business in the Global South to the tune of $370 billion and the fossil fuel sector to the tune of $3.2 trillion.

Since the international community promised to limit global heating to 1.5°C above preindustrial levels, the world's major banks have funneled 20 times more money to climate-polluting industries in the Global South than Global North governments have given those same countries to address the climate emergency.
That's just one of the findings of How the Finance Flows: The Banks Fueling the Climate Crisis, an ActionAid report released Monday.
"This report names the biggest offenders in the banking world and calls on them to see that they are destroying the planet, while harming the present and future for their children," Ugandan climate activist Vanessa Nakate wrote in the foreword. "It's time to hold financial institutions to account, and demand that they end their funding of destructive activity."
The report focuses on the financing of two major climate-heating industries in the 134 nations of the Global South: fossil fuels and industrial agriculture.

"People generally know that fossil fuels are the number one cause of greenhouse gas emissions. But what is less understood is that industrial agriculture is actually the second biggest cause of climate emissions," Teresa Anderson, the global lead on climate justice at ActionAid International, said during a press briefing ahead of the report's release.
This is because of the sector's link to deforestation, as well as the emissions required to produce industrial fertilizers, she added.
In total, since the 2015 Paris agreement, banks have funded the largest Big Ag companies doing business in the Global South to the tune of $370 billion and the oil, gas, and coal sectors to the tune of $3.2 trillion.
"Global banks often make public declarations that they are addressing climate change, but the scale of their continued support of fossil fuels and industrial agriculture is simply staggering."
The top three banks that invested the most in these sectors were the Industrial and Commercial Bank of China at $154.3 billion, China CITIC Bank at $134.7 billion, and the Bank of China at $125.9 billion. Citigroup came in fourth at $104.5 billion, followed by HSBC at $80.8 billion.
While China features prominently in the report as the world's largest economy, Anderson noted that much of what it produces ends up purchased by consumers in the Global North.
The top three banks in the Americas funding big agriculture and fossil fuels were Citigroup, JPMorgan Chase, and Bank of America. While Citigroup was the leading regional funder of fossil fuels, JP Morgan Chase gave the most to industrial agriculture.
In Europe, the top funders after HSBC were BNP Paribas, Société Générale, and Barclays, while Mitsubishi UFJ Financial rounded out the top Asian funders.
Where is all that money going? When it comes to agriculture, the leading recipient was Bayer, which bought out Monsanto in 2018. Banks have given it $20.6 billion to do business in the Global South since 2016.
Much of the fossil fuel money went to China's State Power Investment Corporation and other Chinese companies; commodities trader Trafigura; and the usual fossil fuel suspects like ExxonMobil, BP, Shell, Saudi Aramco, and Petrobras.
"This is absurd," Anderson said of the findings. "Global banks often make public declarations that they are addressing climate change, but the scale of their continued support of fossil fuels and industrial agriculture is simply staggering."
ActionAid called the report the "flagship" document of its Fund Our Future campaign to redirect global money from climate crisis causes to climate solutions. The report calls on banks to make good on their climate promises and stop funding fossil fuels and deforestation, as well as to put additional safeguards in place to protect the rights of local communities, raise the ambition of their goals to reach "real zero" emissions, and improve transparency and other measures to make sure the projects they fund are behaving ethically.
"This can be stopped," Farah Kabir, the country director of ActionAid Bangladesh, said during the press briefing. "The banks cannot continue to fund fossil fuel industries and industrial agriculture."
In addition, the report offers recommendations to Global North governments to ensure a just transition to a sustainable future for everyone. These included setting stricter regulations for the banking, fossil fuel, and agricultural industries as well as ending public subsidies for these sectors and channeling the money to positive solutions like renewable energy and agroecology.
However, the form that funds take when sent to the Global South makes a big difference, said ActionAid USA executive director Niranjali Amerasinghe. Instead of coming in the form of private loans, it needs to be in the form of public money.
"Providing more loans to countries that are already in significant debt distress is not going to support their transition to a climate-compatible future," she said.
One reason that loans are counterproductive is that nations that accept them are forced to provide a return on investment, and currently the main industries that offer this are in fact fossil fuels and industrial agriculture.
In addition to public funds, debt forgiveness or restructuring and new taxes could also help these countries with their green transition. If companies like Exxon or Bayer doing business in the Global South "were taxed in an equitable way, that would allow those governments to raise public revenue that can then be used to support climate action," Amerasinghe said.
In particular, the report emphasizes agroecology as a climate solution that should be funded in Global South countries.
"Climate change is real in Zambia."
Mary Sakala, a frontline smallholder farmer from Zambia, spoke at the press briefing about how the climate crisis and current agricultural policy put a strain on her community.
"Climate change is real in Zambia," she said, adding that it had brought flooding, droughts, pests, and diseases that meant that "families currently, as I'm speaking right now, sleep on an empty stomach."
Sakala saw hope in agroecology, which would help with food security and resilience, and make farmers less dependent on the government and large companies.
"We need policies to allow [us] to conserve our environment in a cultural way, to help us eat our food," Sakala said. "We want… every seed to be utilized and saved and shared in solidarity."
And she said that the companies and governments of the Global North have a duty to help them get there.
"Those people who are continuing to pollute and let the climate change increase, those people need to pay us, because we are suffering from the things that others are doing," she said.
News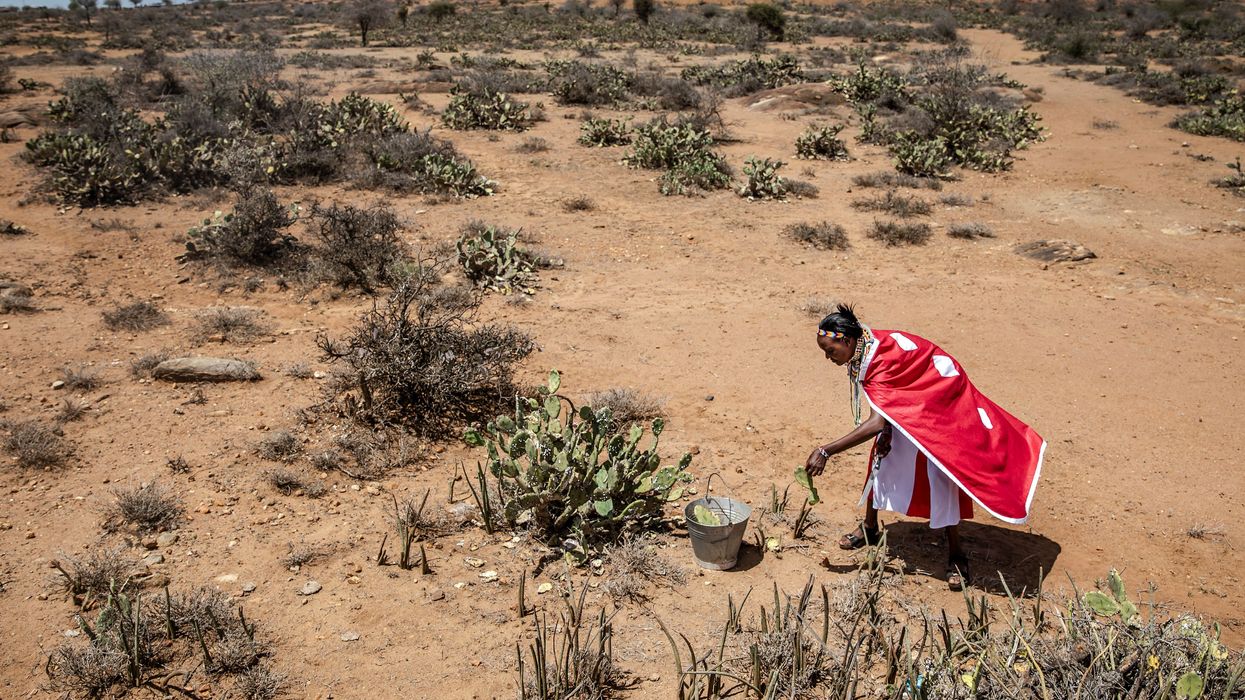 "With so many major drivers of change predicted to worsen," said one researcher, "it is expected that the increase of invasive alien species and their negative impacts, are likely to be significantly greater."
As wildfires burned through 3,200 acres of land on the Hawaiian island of Maui earlier this month, ultimately killing at least 115 people and destroying the city of Lahaina, some observers noted that the dry grasses that colonial occupiers introduced in the place of Hawaii's natural forests made the fires spread faster than they would have if the land had been left intact.
On Monday, a study resulting from nearly five years of research by experts from 49 countries revealed how the grasses are among thousands of harmful invasive alien species that have been introduced by human activities and placed communities across the globe at risk, with the human-driven climate emergency often exacerbating the negative impact of invasive plant and animal species.
The report by the Intergovernmental Platform on Biodiversity and Ecosystem Services (IPBES), titled the Assessment Report on Invasive Alien Species and Their Control, catalogues more than 3,500 harmful invasive species that are already "seriously threatening nature, nature's contributions to people, and good quality of life," with Indigenous communities facing the greatest threats.

The harmful invasive species are among 37,000 alien species that have been introduced by human activities such as colonization and trade, and that number is "now rising at an unprecedented rate," according to IPBES, making it likely that the species' harms will grow.

"The future threat from invasive alien species is a major concern," said Prof. Helen Roy, co-chair of the assessment and a researcher at the U.K. Center for Ecology & Hydrology. "Thirty-seven percent of the 37,000 alien species known today have been reported since 1970—largely caused by rising levels of global trade and human travel. Under 'business-as-usual' conditions, we project that total numbers of alien species will continue to increase in this way."
"But business-as-usual is actually unlikely," continues Roy. "With so many major drivers of change predicted to worsen, it is expected that the increase of invasive alien species and their negative impacts, are likely to be significantly greater. The accelerating global economy, intensified and expanded land- and sea-use change, as well as demographic changes are likely to lead to increases in invasive alien species worldwide... Climate change will make the situation even worse."
The report, which includes "very significant contributions from Indigenous peoples and local communities, making it the most comprehensive assessment ever carried out of invasive alien species around the world," found that nearly 80% of the documented impacts of invasive alien species on nature's contributions to people are negative, particularly as food supplies are damaged. The Caribbean false mussel, which researchers believe traveled from its native South and Central America to India via ships, has damaged local fisheries while the European shore crab has been blamed for the collapse of shellfish industries in New England.
In addition to damaging people's livelihoods, invasive species such as the Aedes albopictus and Aedes aegyptii—types of mosquitoes—can spread diseases such as malaria, Zika, and West Nile virus.
The global economic cost of invasive alien species has quadrupled every decade since 1970, exceeding $423 billion in 2019.

Invasive species are also a major driver of the majority of global plant and animal extinctions, and "the only driver in 16%" of extinctions recorded by IPBES.

"At least 218 invasive alien species have been responsible for more than 1,200 local extinctions," said Prof. Anibal Pauchard, co-chair of the study and an investigator at the University of Concepción's Institute of Ecology and Biodiversity. "In fact, 85% of the impacts of biological invasions on native species are negative."
For example, Pacific oysters—intentionally introduced in the North Sea in the 1960s to compensate for the loss of Indigenous oysters and support commercial fisheries—have overtaken mussel beds in the region, affecting the seabirds that feed on mussels and microorganisms living between them.
The researchers emphasized that having introduced invasive alien species to ecosystems around the world, humans have the power to mitigate the damage done by the species.
The report suggests prevention measures such as border biosecurity and import controls, which have been effective in reducing the spread of the brown marmorated stink bug in Australasia, and public awareness campaigns such as "Check, Clean, and Dry" in the U.K., which encourages people to check their boating equipment for aquatic animals or plants before leaving the water, clean equipment thoroughly, and dry it before using it again.

Inger Andersen, executive director of the United Nations Environment Program (UNEP), said the report fills "knowledge gaps" that remain around invasive species, as the effects of over-exploitation, climate change, and pollution on biodiversity are relatively well-understood.
"By providing critical information on trends in invasive species and policy tools to address them, this report can provide a springboard to concrete action on invasive species," said Andersen. "I ask all decision-makers to use this report's recommendations as a basis to act on this growing threat to biodiversity and human well-being."
News
Independent, nonprofit journalism needs your help.
Please Pitch In
Today!