Shortage of Housing for Lowest Income Families Grew Significantly Between 2007 and 2008, New Data Show
NLIHC calls on Congress, Administration to address shortage through National Housing Trust Fund
WASHINGTON
The shortage of housing that is affordable for the lowest income
families grew significantly between 2007 and 2008, according to an analysis of
2008 American Community Survey data done by the National Low Income Housing
Coalition (NLIHC). In 2007, the shortage of homes affordable for
extremely low income renter households (those earning 30% or less of their area
median income) was 2.7 million. The shortage grew to 3.1 million homes in 2008.
This longstanding deficit of rental homes that are affordable for the
poorest households is getting worse because the number of extremely low income
households is increasing, while the number of rental homes they can afford
dwindles. ACS data show that the number of all renter households in the United
States increased by 2.4% between 2007 and 2008, but the number of extremely low
income renter households increased by 3.5%. During the same period, the supply
of all rental homes increased by 2.2%, but the supply of rental homes
affordable for extremely low income families decreased by 1.8%. Households with
extremely low incomes continue to be the only income group facing an absolute shortage
of affordable rental housing.
Looking at the number of rental homes that are both affordable and
available to the lowest income households, the picture is even worse. (Many of
the homes that extremely low income families could afford are occupied by
higher income people.) For every 100 extremely low income renter households,
there were 39 rental housing units affordable and available for them in 2007.
By 2008, the number of affordable and available units had declined to 37. A
scarcity of housing that the poorest families can afford is the principle cause
of homelessness in the United
States.
The shortage will likely be worse for 2009 and 2010. The increase in
unemployment and resulting loss of household income that has occurred between
2008 and 2009 means even more households are competing for fewer homes renting
at prices they can afford. This shortage will persist despite the excess supply
in the overall housing market caused by the foreclosure crisis and the
recession.
"In the array of subsidies and bailouts that Congress and the
Administration have given out in an attempt to repair the economy in the last
year, more than $1.1 trillion has gone to the housing sector through
foreclosure mitigation programs, tax credits for homebuyers, and cash infusions
to Fannie Mae and Freddie Mac. Not one dollar has been devoted just to addressing
the shortage of rental housing for extremely low income families," NLIHC
President Sheila Crowley said.
"This is unconscionable neglect. Congress cannot claim that we cannot
afford to build more affordable rental housing, when they just this month put
another $11.8 billion into subsidizing homebuyers with incomes of up to
$250,000."
Low income housing and homeless advocates are calling on Congress to
put at least $1 billion in the National Housing Trust Fund before the end of
the year. This will support the immediate construction of 10,000 rental homes,
creating 15,100 new construction jobs and 3,800 new jobs in ongoing operations.
Further, the new jobs bill that Congress is now developing should include
another $15 billion for low income rental housing construction and
rehabilitation through the National Housing Trust Fund in 2010. An additional
$15 billion would create another 283,500 jobs.
The National Housing Trust Fund was established in 2008, but has yet to
be funded. Three quarters of the homes produced with National Housing Trust
Fund dollars must be affordable to extremely low income households.
NLIHC has analyzed Public Use Micro Sample data from the 2007 and 2008
American Community Surveys. The American Community Survey (ACS) is an annual
survey of approximately 3 million households that provides recent information
on the characteristics of Americans and their housing. Data are published in
the fall the year after they have been collected. The ACS will an integral part
of the 2010 Census. For more information about the American Community Survey,
see https://www.census.gov/acs/www/SBasics/.
The National Low Income Housing Coalition is dedicated solely to ending America's affordable housing crisis. Established in 1974 by Cushing N. Dolbeare, NLIHC educates, organizes and advocates to ensure decent, affordable housing within healthy neighborhoods for everyone. NLIHC provides up-to-date information, formulates policy and educates the public on housing needs and the strategies for solutions.
LATEST NEWS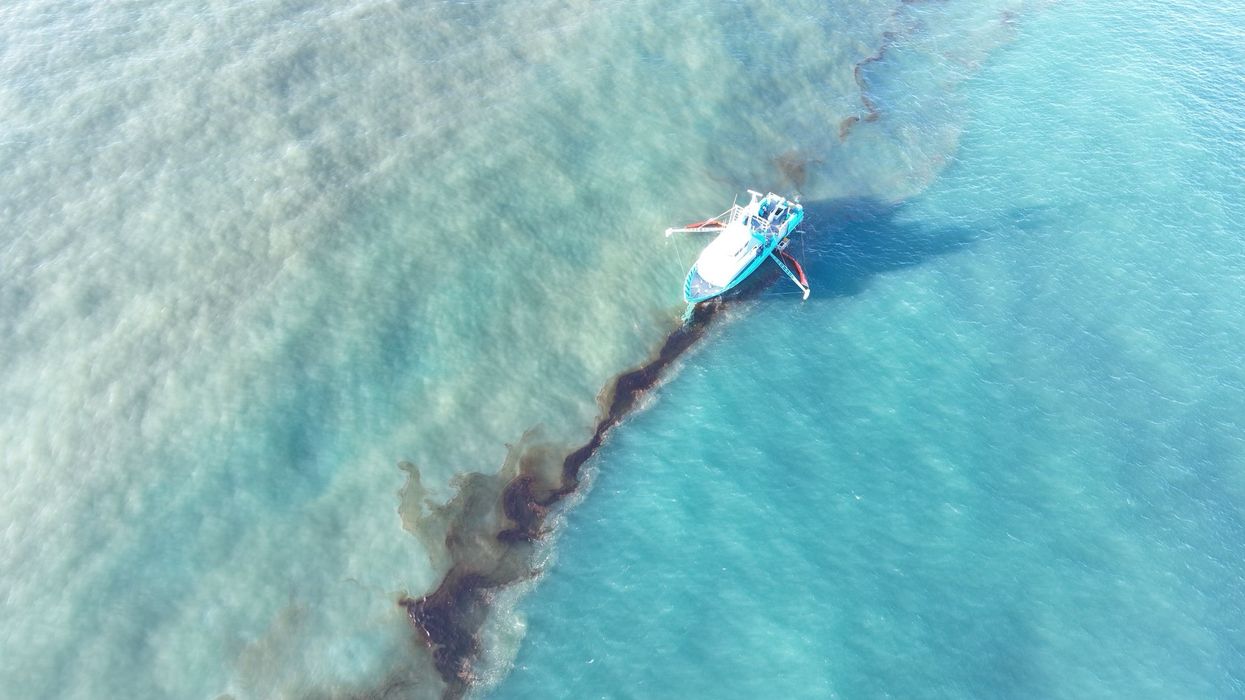 "The Federal Reserve must enforce the Bank Holding Company Act and disallow Wall Street banks from controlling energy infrastructure, as it poses systemic risks," said a Public Citizen campaigner.

Banking giant JPMorgan Chase has financial ties to a company that owns the pipeline suspected of leaking up to 1.1 million gallons of oil into the Gulf of Mexico—a situation that watchdogs say demonstrates the danger of such business relationships.
"JPMorgan's control over a company involved in a massive oil spill in the Gulf of Mexico clearly illustrates the danger of banks owning energy companies," Tyson Slocum, director of consumer watchdog Public Citizen's Energy Program, declared Wednesday.
A Main Pass Oil Gathering (MPOG) aircrew confirmed the presence of oil near the company's pipeline system last Thursday, according to the U.S. Coast Guard (USCG). As of Monday, there had not been any reports of injuries or shoreline impacts, and skimming vessels were working to recover the oil while remotely operated vehicles searched for its source.
MPOG is owned by Third Coast Infrastructure—which, as The Times-Picayunereported, "has not responded to requests for comment and did not attend a briefing on the spill organized by federal authorities for the news media on Tuesday."
The private equity company Infrastructure Investments Fund (IIF) owns 50% of Third Coast. The Federal Energy Regulatory Commission (FERC) determined in September that a JPMorgan Chase subsidiary is a legal affiliate of IIF and their contractual relationship "undermines any potential for independence between the two entities."
Slocum said Wednesday that "Third Coast features a JPMorgan executive on the board overseeing its management, and therefore exposes JPMorgan to liability from this disaster. The Federal Reserve must enforce the Bank Holding Company Act and disallow Wall Street banks from controlling energy infrastructure, as it poses systemic risks."
After FERC's September ruling, Slocum—who has investigated IIF and JPMorgan since 2019—sent a letter to Michael S. Barr, the Federal Reserve System Board of Governors' vice chair for supervision, demanding a formal investigation into whether JPMorgan's "sprawling network" of affiliated fossil fuel projects, utilities, and related infrastructure assets violates federal laws and regulations, specifically the Bank Holding Company Act and the Volcker Rule.
"JPMorgan Chase is America's largest bank, and subject to regulation and supervision by the Board of Governors of the Federal Reserve System," the letter stresses. "One of the primary objectives of the Bank Holding Company Act is to restrict banks like JPMorgan Chase from engaging in business activities outside of banking, and the Volcker Rule generally prohibits banks from operating a private equity entity like IIF."
JPMorgan has long come under fire for continuing to finance fossil fuel projects driving the climate emergency, despite its public pledges. An annual report released in April found that the bank was responsible for $434.15 billion in financing from 2016-22, making it "the world's worst funder of climate chaos since the Paris agreement."
The Guardian similarly reported last month that over the same period, JPMorgan Chase poured more than $141 billion into "carbon bombs," or fossil fuel extraction projects with the potential to release at least a gigaton of carbon dioxide over its lifetime.
News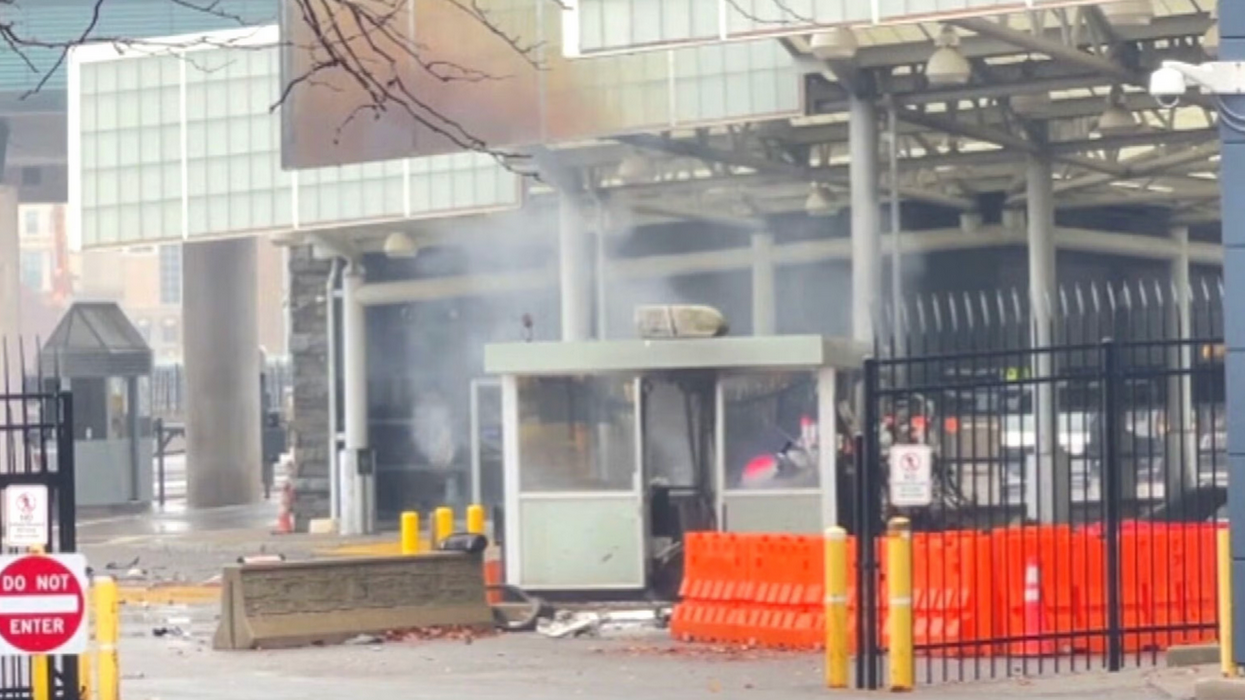 The explosion took place on the U.S. side of the Rainbow Bridge.
This is a developing story... Please check back for possible updates...

The FBI said it is investigating a vehicle explosion that occurred Wednesday at a checkpoint on the Rainbow Bridge between the U.S. and Canada.
The explosion, which took place on the U.S. side of the bridge, led authorities to shut down all western New York bridge crossings into the U.S., NBC Newsreported.
In a statement, the FBI's Buffalo Field Office said it is "investigating a vehicle explosion at the Rainbow Bridge" and "coordinating with our local, state, and federal law enforcement partners in this investigation."
"As this situation is very fluid, that's all we can say at this time," the statement added.
New York Gov. Kathy Hochul said she was briefed on the incident and is "closely monitoring the situation."
Four unnamed law enforcement sources told NBC News that no explosive devices were found in the vehicle.
"The vehicle was traveling at a high rate of speed when it hit the [border checkpoint structure], caught on fire, and exploded," the outlet noted.

Earlier, citing unnamed sources, Fox Newsreported that the explosion was an "attempted terrorist attack" and that two people who were in the car were killed and at least one other person was injured.
ABC News, also citing anonymous sources, reported that "investigators have found some sort of suitcase or briefcase on-scene" and "are treating it as a possible explosive device as a precaution and the bomb squad is handling the package."
This story has been updated to include new reporting from NBC News.

News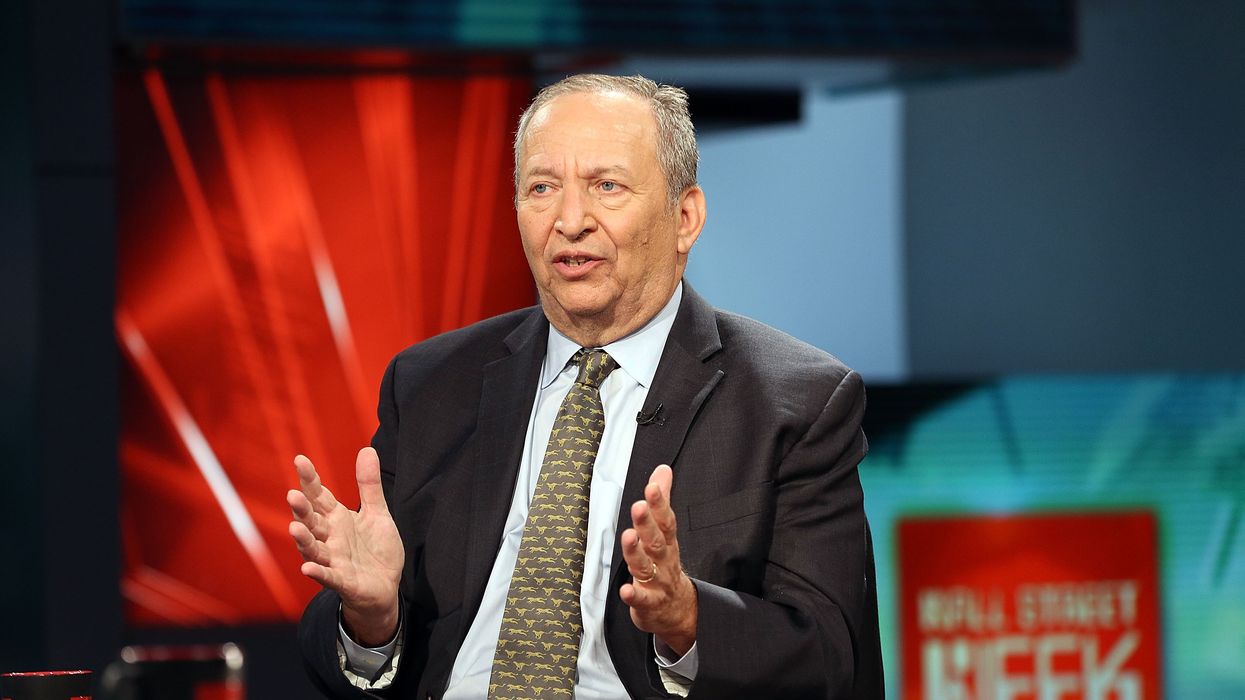 "There is no greater indication that OpenAI is unserious about the interests of humanity than their elevation of Larry Summers to its board of directors," said one watchdog.
News that OpenAI co-founder Sam Altman will be returning to the artificial intelligence startup just days after he was ousted by the firm's board of directors was accompanied by the announcement Tuesday of a new initial board consisting of three individuals—one of whom is the Wall Street-friendly economist and former U.S. Treasury Secretary Larry Summers.
Given Summers' record of fighting tougher regulations for risky financial instruments and—more recently—his incorrect predictions about the trajectory and stubbornness of inflation in the U.S., his elevation to the board of a company whose AI work has profound implications for the future of humanity drew immediate alarm.
The Revolving Door Project, a progressive watchdog group whose research has uncovered Summers' deep corporate ties, called his selection to the OpenAI board "awful news for humanity."
"There is no greater indication that OpenAI is unserious about the interests of humanity than their elevation of Larry Summers to its board of directors," said Jeff Hauser, the group's executive director. "Summers energetically promotes cryptocurrency, inflation hysteria, and himself with equally misplaced ardor."
Economist and journalist Nomi Prins wrote on social media that Summers "holds the top spot of those responsible for the 2008 financial crisis," alluding to his opposition to more strictly regulating financial derivatives that fueled the economic collapse.
"If AI is to be focused on human policy and care, he's a dustbin for deregulation and recklessness," Prins argued. "As president of Harvard in 2005, Summers launched a disgusting tirade on women in math and science and seemed to believe it was based on 'research in behavioral genetics.' You want Larry to be involved with steering AI forward with human consideration?"
"Summers' ascent to the heights of AI should accelerate concerns that AI will be bad for all but the richest and most opportunistic amongst us."

OpenAI's decision to reinstate Altman as CEO under a new board consisting of Summers, former Salesforce co-CEO Bret Taylor, and Quora chief executive Adam D'Angelo came less than a week after the previous board removed Altman, sparking an immediate employee revolt.

The chaotic leadership shuffle at the $90 billion company was the culmination of infighting that had been building for more than a year, with some of the tensions surrounding Altman's pursuit of commercial expansion at the potential expense of safety, according toThe New York Times.

"The tension got worse as OpenAI became a mainstream name thanks to its popular ChatGPT chatbot," the Times reported Tuesday. "At one point, Mr. Altman... made a move to push out one of the board's members because he thought a research paper she had co-written was critical of the company. Another member, Ilya Sutskever, thought Mr. Altman was not always being honest when talking with the board. And some board members worried that Mr. Altman was too focused on expansion while they wanted to balance that growth with AI safety."
Wirednoted last week that "disagreements over the issue of prioritizing safe development of AI previously led several prominent OpenAI researchers to leave the company and found competitor Anthropic."
Earlier this year, Altman joined a number of industry leaders in signing a letter declaring that "mitigating the risk of extinction from AI should be a global priority alongside other societal-scale risks such as pandemics and nuclear war." But researchers have warned that the guardrails put in place at OpenAI are badly inadequate, particularly given the current regulatory vacuum in the U.S.
Last month, U.S. President Joe Biden signed an executive order aimed at bolstering AI safety standards, a move that watchdogs welcomed as a positive first step that must be followed by more ambitious action.

It's unclear precisely what influence Summers will have on the direction of OpenAI or artificial intelligence development more broadly.
As Bloombergobserved Wednesday, "The few comments he has made about AI have centered on the labor impact."
"In 2018, Summers disputed the claims from then-Treasury Secretary Steve Mnuchin that AI would not replace American jobs for 50 to 100 years," Bloomberg noted. "The robots are coming,' Summers wrote in The Washington Post. That year, he also warned of economic catastrophe if the U.S. 'loses its lead' in biotech and AI to China."
Last year, Summers toldBloomberg TV that "we are living in truly historic times" and said the AI revolution carries "opportunities and threats," adding that there's "no assurance at all" that advances in artificial intelligence will usher in progressive outcomes.
Critics suggested that with Summers involved in the management of OpenAI, the chances of guardrails operating in the public interest, as opposed to corporate profits and dominance, are worse.
"Summers' ascent to the heights of AI should accelerate concerns that AI will be bad for all but the richest and most opportunistic amongst us," said Hauser.

News