For Immediate Release
Contact:
Sam Husseini, (202) 347-0020; or David Zupan, (541) 484-9167
WASHINGTON
HENRY GIROUX, https://www.henryagiroux.com
Giroux's books include the recently-released Youth in a Suspect Society: Democracy or Disposability? and The University in Chains: Confronting the Military-Industrial-Academic Complex. He just wrote the piece "The Corporate Stranglehold on Education,"
which states: "In the age of money and profit, academic subjects gain
stature almost exclusively through their exchange value on the market.
Twice as many students major in business studies than in any other
major. The liberal arts increasingly appear to be merely ornamental, a
dying vestige of an age not dominated by Gilded Age excess and
disposability. Whereas the university was once prized as a place where
students learned how to be engaged citizens educated in the knowledge,
skills, values, and virtues of democracy, today they are trained to be
workers and adept consumers. Educational value is now measured
according to cost/benefit formulas, and the only rationality that
matters is one of economic exchange."
Giroux holds the Global TV Network chair in English and Cultural Studies at McMaster University in Canada.
A nationwide consortium, the Institute for Public Accuracy (IPA) represents an unprecedented effort to bring other voices to the mass-media table often dominated by a few major think tanks. IPA works to broaden public discourse in mainstream media, while building communication with alternative media outlets and grassroots activists.
LATEST NEWS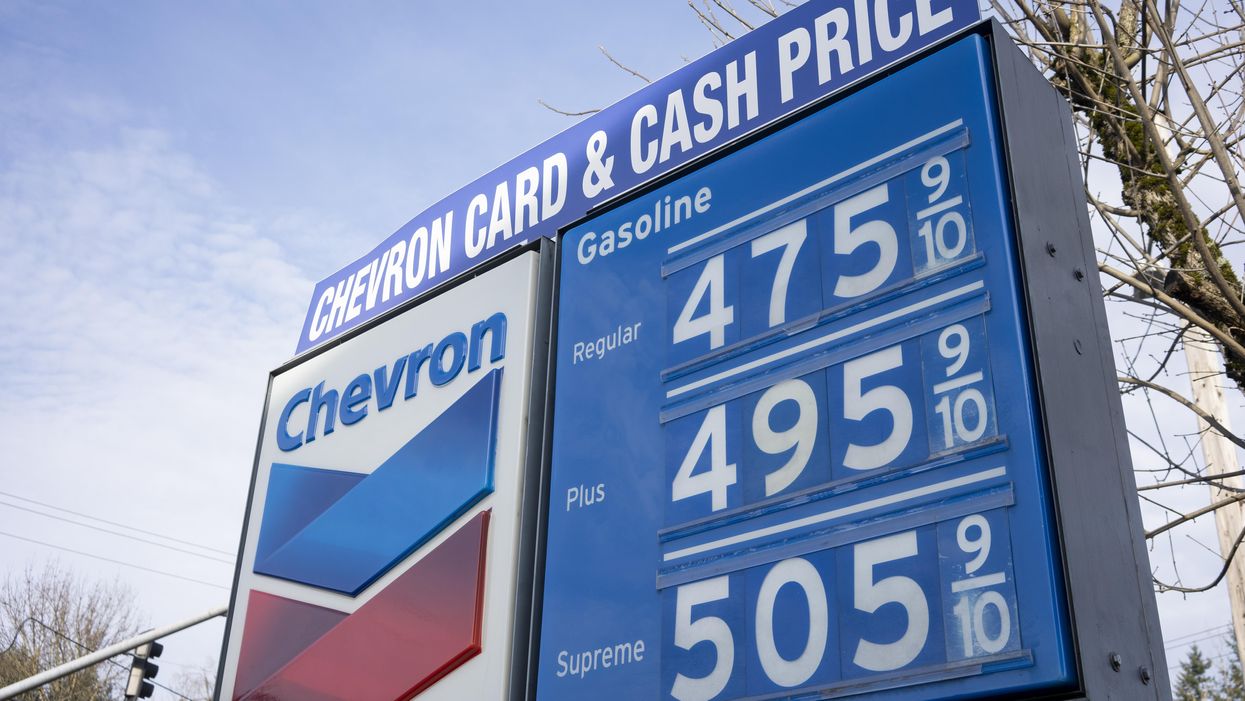 "An overwhelming share of Americans aren't confident their children's lives will be better than their own."
A pair of polls published Friday revealed that the rising cost of living is causing financial strain for most Americans—especially people with lower incomes—and that pessimism about the state and future of the country's economy is pervasive and spreading.

A Wall Street Journal/NORC Center for Public Affairs Research poll found that 80% of 1,019 respondents said the nation's economy is in "poor" or "not so good" condition. Asked about the future of the economy, 47% of those polled said they believe it will be worse in a year, while just 15% said they think it improve. Thirty-eight percent of respondents said the economy will be in about the same shape a year from now.

The pessimistic economic outlook can be summed up in one survey question: Asked if they felt confident that life for their children's generation "will be better than it has been for us," only 21% of respondents answered affirmatively.
The Hillnoted that 42% of people who took a similar survey in 2001 said they didn't think their children would enjoy better lives than theirs. Today, that figure has soared to 78%.
Other survey findings include:
92% said that rising costs of living is creating some degree of financial strain in their lives, or will cause problems if prices keep rising;
52% said it would be difficult to find a job with another employer with approximately the same income and fringe benefits they have now;
56% said a four-year undergraduate degree isn't worth the cost because people often graduate without specific job skills and with a large amount of debt; and
44% said their personal finances are in worse shape than they imagined for themselves at this stage of life.
Despite the respondents' economic pessimism, 68% of people polled said they were "pretty happy" or "very happy" in life.
The Associated Pressand NORC—the University of Chicago's research arm—published a separate poll Friday that found "about half of U.S. adults in households earning less than $60,000 annually and about 4 in 10 of those in households earning $60,000 to $100,000 say they're very stressed by their personal finances."
According to the AP:
About three-quarters of adults across income groups say their household expenses are higher now than they were a year ago, but those in households earning less than $100,000 a year are more likely than those in higher-income households to say they also have higher debt. Those facing a combination of rising debt and expenses overwhelmingly say their financial situation is a major source of stress.
One 76-year-old woman interviewed by the APsaid that "there's no comfort zone in their finances—no vacation" for people like her, who are " just getting by."
"Medications are expensive. Groceries. No one's living large or having fun," she added. "They should be having fun."
A 28-year-old single mother who works at an Alabama Walmart told the AP: "I used to do three grocery trips a month. Now it's one-and-a-half at the most."
"We're just gonna have to cut back on a lot of things," she added.
News
"The metamorphosis of BJP's vindictive politics into autocracy is happening at an alarming pace," one Indian state's chief minister said in response to the parliamentary expulsion and criminal sentencing of Rahul Gandhi.
Democracy defenders sounded the alarm Friday after senior Indian opposition leader Rahul Gandhi was ousted from his parliamentary seat a day after being sentenced to two years in prison in a dubious defamation case involving an insult against the surname of Prime Minister Narendra Modi.
India's lower house of Parliament announced Friday that Gandhi—a former president of the Indian National Congress party (called Congress for short) who until Thursday represented the constituency of Wayanad in the southern state of Kerala—was disqualified to serve in office due to his conviction for defaming the Modi name.
The case involved Gandhi allegedly asking during a 2019 campaign rally in Kolar, Karnataka, "How come all the thieves have Modi as the common surname?"
The Times of Indiareports Surat Chief Judicial Magistrate H. H. Varma convicted Gandhi for defamation under the Indian Penal Code. Varma granted Gandhi bail on a bond of ₹15,000 (approx. $180) and suspended the sentence for 30 days so he may appeal.
While convicting Gandhi, Varma said that the defendant could have limited his insult to the prime minister, but by disparaging all people with the name, the defendant "intentionally" defamed them.

The Modi surname comes from the Modh Ghanchi or Teli Ghanchi community primarily inhabiting western states like Gujarat, Maharashtra, and Rajashtan, and traditionally employed in the oil pressing and trading business. Although officially designated an Other Backward Caste, Gujaratis do not view the widely successful group as such.
Gandhi tweeted Friday that he is "fighting for the voice of India" and is "ready to pay any cost."

Congress called Gandhi's conviction an "infirm, erroneous, and unsustainable" judgment.
Party spokesperson Abhishek Manu Singhvi said the government's "efforts to create a chilling effect, a throttling effect, strangulating effect on open, fearless speech relating to public interest, will not stop either Rahul Gandhi or the Congress party."
"There are some disturbing aspects of this judgment which of course will be subject to challenge immediately, but firstly, the heart of the law of criminal defamation is that persons who are complainants should be those who must be able to demonstrate how they personally have been defamed, or prejudiced," Singhvi continued.
"Now," he added, "the admitted position is that no one who is the subject matter of the statement which is found to be offending has filed a criminal complaint."
M.K. Stalin, the leftist chief minister of Tamil Nadu state, tweeted that "the metamorphosis of BJP's vindictive politics into autocracy is happening at an alarming pace," a reference to Modi's right-wing Bharatiya Janata Party (BJP). The prime minister is also a member of the Hindu supremacist Rashtriya Swayamsevak Sangh (RSS) paramilitary group.
"The disqualification of Rahul Gandhi is an onslaught on all the progressive-democratic forces of our country," Stalin said in a statement Friday. "All the political parties in India shall realize this and we should oppose unitedly."
In the United States, Democratic California Congressman Ro Khanna—whose parents immigrated from Punjab state— called Gandhi's ouster a "deep betrayal of Gandhian philosophy and India's deepest values."
"This is not what my grandfather sacrificed years in jail for," Khanna added, referring to former Congress parliamentarian and independence movement figure Amarnath Vidyalankar. "Narendra Modi, you have the power to reverse this decision for the sake of Indian democracy."
Arundhati Roy, the renowned Indian writer, said during a Wednesday lecture at the Swedish Academy in Stockholm that "India's democracy is being systematically disassembled. Only the rituals remain."
Mentioning the persecution of religious minorities—especially Muslims—the brutal military occupation of Kashmir, and the imprisonment of journalists, Roy added that "India for all practical purposes has become a corporate, theocratic Hindu state, a highly policed state, a fearsome state [seething] with Hindu supremacist fervor."
News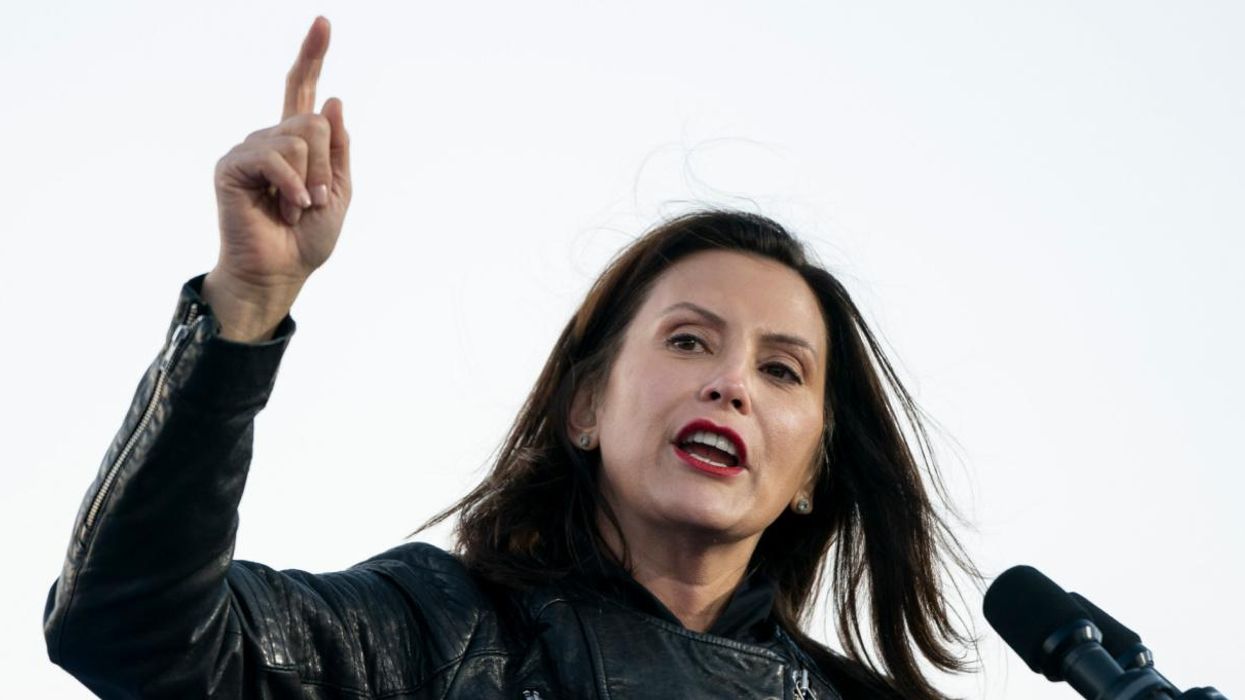 "After decades of anti-worker attacks, Michigan has restored the balance of power for working people by passing laws to protect their freedom to bargain for the good wages, good benefits, and safe workplaces they deserve," said one labor organizer.
Workers' rights advocates in Michigan on Friday applauded as Democratic Gov. Gretchen Whitmer signed a repeal of the state's so-called "right-to-work" law and restored the prevailing wage standard for state-funded construction projects.
The new laws make Michigan the first state to roll back anti-union right-to-work laws, which bar unions from requiring that all workers in unionized jobs pay dues, in nearly six decades.
"It feels great to be a Michigander today," said Lonnie Scott, executive director of Progress Michigan. "Any day that the corporate interests and lobbyists in Lansing fail is a day that deserves special recognition. It's refreshing to see workers get the recognition and rights they deserve after years of Republicans doing everything they could to undermine unions and the ability to organize in the workplace."
In a statement, Whitmer's office pointed to research from the Economic Policy Institute that showed people living in states without right-to-work laws are paid $1,600 more per year on average and have higher rates of insurance coverage than workers in states with anti-union rules. States without the anti-worker laws also have lower rates of workplace deaths.
"Today, we are coming together to restore workers' rights, protect Michiganders on the job, and grow Michigan's middle class," saidWhitmer. "Michigan workers are the most talented and hard-working in the world and deserve to be treated with dignity and respect."
The passage of Michigan's right-to-work law in 2012 provoked outcry and drew labor advocates from across the county to Lansing to rally against the law.
As Common Dreams reported earlier this month, many of the workers and supporters who protested over a decade ago were at the state Capitol when lawmakers passed the legislation repealing the law and restoring the prevailing wage, which requires that construction contractors pay union wages and benefits.
"After decades of anti-worker attacks, Michigan has restored the balance of power for working people by passing laws to protect their freedom to bargain for the good wages, good benefits, and safe workplaces they deserve," said Ron Bieber, president of the MIchigan AFL-CIO. "Ten years ago, Gov. Whitmer was standing side by side with well over 10,000 working people who showed up in Lansing to protest the devastating attack on their rights. Today, she has demonstrated yet again her unwavering commitment to putting working families first."
"After decades of attacks on working people," he added, "it's a new day in Michigan, and the future is bright."
Twenty-six other states have right-to-work laws in place, threatening unions' ability to operate as they limit the membership dues they can collect from the workers they represent.

"Now that workers' rights have been restored," said Janella James, executive director of the Michigan Nurses Association, "Michigan is once again leading the way for the country in showing what is possible when working families are put first."
News
SUPPORT OUR WORK.
We are independent, non-profit, advertising-free and 100%
reader supported.