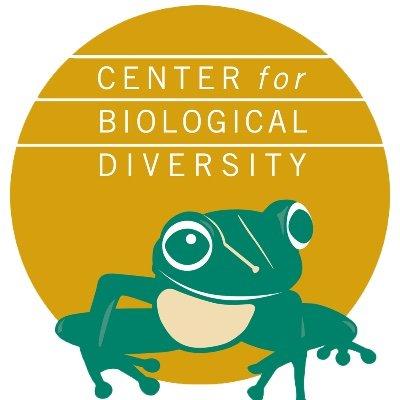 For Immediate Release
Contact:
Jeff Miller, (510) 499-9185
Peter Galvin, (707)
986-2600
Delta Legislation Enabling Construction of Peripheral Canal Disaster for Region's Already Struggling Fisheries
Conservation and Fishing Groups Oppose Bill
SAN FRANCISCO
A coalition of
conservation and commercial fishing organizations sent a letter today to the
state legislature opposing the badly flawed Delta bill package that is being
rushed through the legislature and opposing the approval of an expensive and
environmentally destructive "peripheral canal." The legislature is currently considering legislation that
serves as a road map to constructing the controversial peripheral canal and
includes funding for new dams that
would devastate the Bay-Delta ecosystem and its
native fisheries.
"Given crashing
fish populations and water shortages, any discussions, planning, or spending on
new infrastructure to divert Sacramento River and Delta water simply don't make
sense," said Jeff Miller, conservation advocate with the Center for Biological
Diversity. "Why should we entrust the agencies and the governor with additional
governance authority for a new canal to divert even more water when they have
presided over record water diversions, the collapse of native fish populations,
and the destruction of our salmon fishery?"
The Center for
Biological Diversity is the first national conservation group to take a position
against the peripheral canal. Other signatories to the letter sent today to the
Senate
president pro tem are commercial- and sport-fishing associations and watershed
restoration groups.
A package of five bills regarding
the Bay-Delta is currently being considered by the state legislature. A politically stacked conference committee is scheduled to
consider the bills this week and send the package to the floor for vote next
week before the legislative recess.enable
construction of the peripheral canal and restructure California's water laws
and governance. They
would establish a political committee
(four of the seven members would be
appointed by the governor) that could
authorize the canal without voter approval, would weaken existing environmental laws, and provide no enforceable standards for fishery
restoration. The bills would
A draft economic
report released to the legislature last week reveals that the proposed canal
could cost a staggering $54 billion. This
dangerous legislation would indebt Californians for decades to
come and exacerbate the unprecedented collapse of Central Valley salmon and
steelhead, delta smelt, longfin smelt, green sturgeon, Sacramento splittail, and
other Delta fish populations. The impacts could reverberate beyond the Bay-Delta
ecosystem and affect other species that depend on these fish, such as southern
orcas and seabirds.
"No
aspect of this budget-busting project makes sense at a time when native fish
populations have collapsed due to unsustainable water diversions and state parks
are being closed by budget problems," said Miller. "After three
decades of failing to solve the fisheries and water quality issues in the Delta,
lawmakers are now rushing to approve a patchwork package of misguided bills in
the last weeks of this legislative session."
Though the
sponsors of the legislation claim they are not authorizing a peripheral canal,
the legislation would give a governor who has declared his intent to build it
the majority of votes on a council that would have the authority to fund and
construct it. The bills will weaken existing
environmental laws and
guarantee water for west San Joaquin Valley agriculture while ignoring the
toxic drainage problems from these lands that degrade Delta fisheries, ecology,
and water quality. Aside from
the fact that there is no "surplus" water to fill a peripheral canal even if it
is built, the current legislation fails to solve the key conflict of providing
reliable water supply while protecting fish populations.
The signatory groups to the letter
are the Center for
Biological Diversity, California
Sportfishing Protection Alliance,
Small Boat Commercial
Salmon Fishermen's Association,
Crab Boat Owners
Association of San Francisco,
Water for Fish,
Alameda Creek
Alliance, Friends of
the Creeks, Friends of
the Arroyos, Nature in the
City, and Lake
Merritt Institute.
The Center for
Biological Diversity has been working to secure federal Endangered Species Act
protections for imperiled Bay-Delta and Sacramento River native fish species
such as steelhead trout, Delta smelt, longfin smelt, Sacramento splittail, green sturgeon, and Pacific lamprey.
At the Center for Biological Diversity, we believe that the welfare of human beings is deeply linked to nature — to the existence in our world of a vast diversity of wild animals and plants. Because diversity has intrinsic value, and because its loss impoverishes society, we work to secure a future for all species, great and small, hovering on the brink of extinction. We do so through science, law and creative media, with a focus on protecting the lands, waters and climate that species need to survive.
(520) 623-5252
LATEST NEWS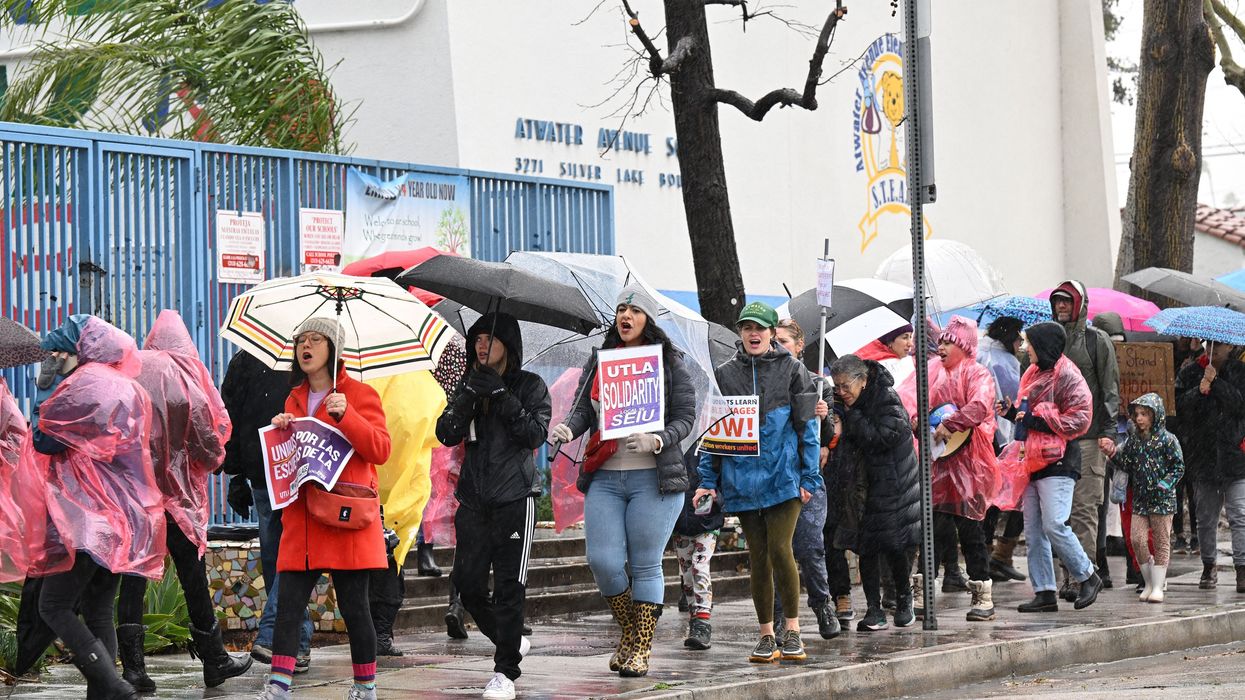 "As workers we are powerful. As parents we are powerful. As the people united, we are unstoppable."
An estimated 65,000 teachers and school staffers from across Los Angeles walked picket lines in the rain on Tuesday as the city's public school district employees went on strike—but more than half of the picketers were staging the walkout in solidarity, protesting conditions that don't directly affect them.
The 35,000 teachers who are represented by United Teachers of Los Angeles (UTLA) joined cafeteria workers, bus drivers, teaching aides, grounds workers, and others who help ensure that more than 1,000 public schools in Los Angeles run safely and smoothly, demanding that support staff are treated fairly by the district.
"We are LA Public Schools," tweeted UTLA. "We are on strike because we won't let the district treat any of us with disrespect. It stops here."
Classes were canceled across the district—the second-largest in the nation.

As Common Dreamsreported Monday, support workers represented by Service Employees International Union (SEIU) Local 99 have been in contract negotiations with the district since April 2022, and the union is demanding a 30% overall pay raise to help ensure its members can afford to live in one of the country's most expensive cities.
SEIU Local 99 members currently earn about $25,000 on average.
Speaking to The New York Times, SEIU Local 99 executive director Max Arias said the union's last contract expired in the early days of the coronavirus pandemic in 2020—"when his workers were on the front lines helping to feed students at lunch pickup sites even as schools were closed."
"We are now here demanding respect from the district, and it starts with livable wages," said one member on a picket line on Tuesday.

Arias noted at a rally in Tuesday that the district can afford to spend far more on employees' compensation.

"Let me be clear, the district has approximately between a $13 billion and $14 billion budget a year," he said. "Out of that budget, it spends between 5% and 6% on payroll for 40% of the workforce. That's negligible."
Bus drivers were some of the first employees on the picket lines Tuesday, marching and chanting in the early morning hours.
"We're often the first LAUSD employees that students see in the early morning when we pick them up and the last ones they see when we drop them off," said SEIU Local 99. "We are essential and demand respect."

Special education teacher Opal Getaw told the Times that her own daily living expenses have risen in recent months amid inflation, and that she "could not imagine" the financial struggles her colleagues in support services are facing.

"It's not just about teachers, it's about community and camaraderie, it's about our colleagues," Getaw told the Times. "They want a fair chance and an ability to be able to earn enough, to have what everybody wants: a good life."
In a number of picket lines, teachers dressed in ponchos danced in the rain.
The union said in December that the negotiations had reached an impasse, and members voted overwhelmingly to strike last month. The strike has been called in response to unfair negotiating tactics, according to the union, rather than demands for fair pay.
SEIU Local 99 said Monday that the district subjected members "to surveillance, intimidation, and harassment" during the bargaining and strike voting process, and broke a confidentiality agreement.
"This afternoon, SEIU Local 99 had agreed to enter a confidential mediation process with LAUSD to try and address our differences," said Arias. "Unfortunately, LAUSD broke that confidentiality by sharing it with the media before our bargaining team, which makes all decisions, had a chance to discuss how to proceed. This is yet another example of the school district's continued disrespect of school workers. We are ready to strike."
LAUSD attempted to block the strike, issuing a complaint to state officials that the strike is actually in response to members' pay and that the union has not exhausted all bargaining possibilities before staging a walkout. The state rejected those claims over the weekend.
The strike is set to continue through Thursday.

News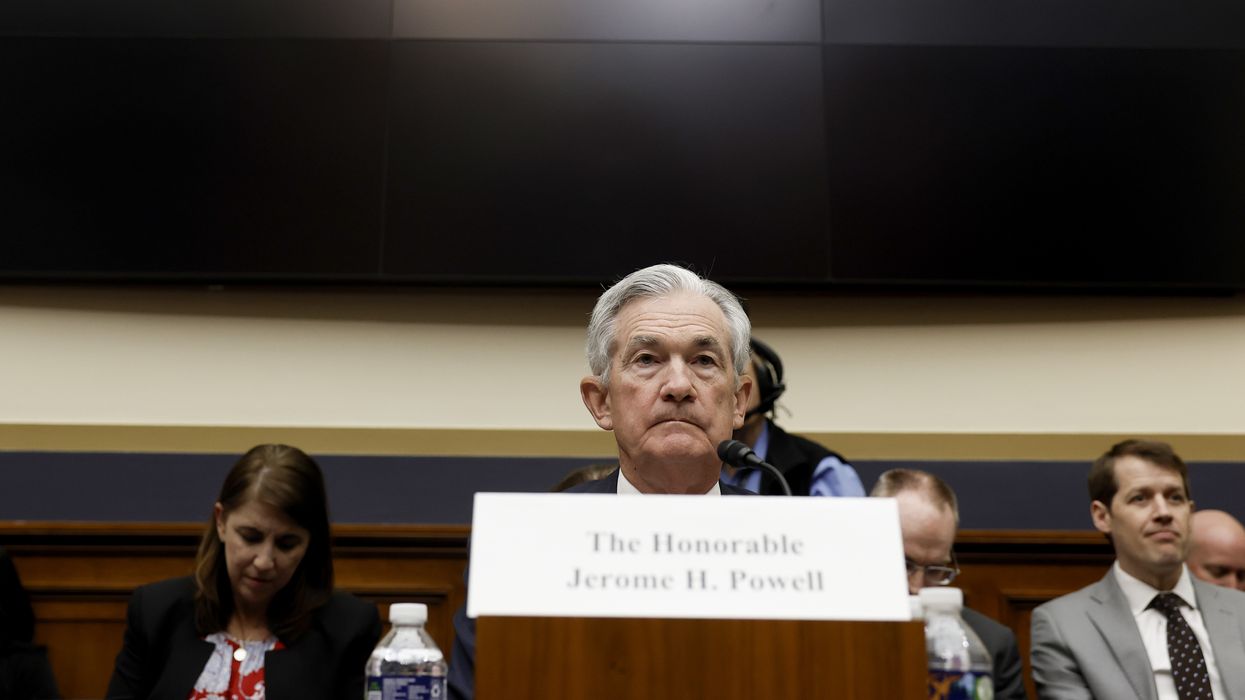 One economist slammed the Fed for "protecting wealthy venture capitalists and startup CEOs" while showing "little concern for the millions of people who could lose their jobs."
Federal Reserve policymakers convened Tuesday for a two-day meeting that will culminate in a decision with major implications for the U.S. and global economies, which have been jarred by recent banking sector chaos and growing fears of a broader financial crisis.
The Fed is widely, though not universally, expected to raise interest rates by 25 basis points on Wednesday despite concerns that the central bank's tightening of monetary policy over the past year is at least partially responsible for the collapse of Silicon Valley Bank (SVB), a top lender to tech startups and venture capital firms.
Rakeen Mabud, chief economist at the Groundwork Collaborative, warned Tuesday that another rate increase would be a huge mistake with potentially devastating consequences that will fall most heavily on vulnerable workers.
The Fed's own projections indicate that millions of additional U.S. workers could face unemployment by the end of the year as the central bank continues to raise borrowing costs and tamp down economic demand.

"While the Federal Reserve wasted no time protecting wealthy venture capitalists and startup CEOs last weekend, it has shown little concern for the millions of people who could lose their jobs as a result of its aggressive rate hikes," said Mabud, who argued another rate hike would "be the straw that breaks the camel's back, sending our economy into a painful—and completely avoidable—recession."
"After the SVB fiasco," Mabud added, Fed Chair Jerome Powell "should not touch rate hikes with a ten-foot pole."
Josh Bivens, chief economist at the Economic Policy Institute, also called for a pause, arguing Monday that the case for halting rate hikes was clear even before SVB failed earlier this month, given recent signs that inflation and wages are cooling substantially.
"It is a genuine problem that interest rate hikes of nearly 5% in a year cause this much distress in the financial sector, indicating a clear failure of bank management and supervision," wrote Bivens, who noted that banks typically benefit from higher interest rates.
"These failures should be addressed going forward," Bivens continued. "But they exist today and the fallout of them clearly provides another argument for standing pat on further rate increases."
"Higher rates reduce inflation only by creating financial crises that crash the economy."
The Fed's policy meeting comes as it is facing mounting criticism over its role in the collapse of SVB and Signature Bank, with lawmakers and experts pointing to the central bank's rollback of post-financial crisis regulations that imposed tougher liquidity requirements on financial institutions with between $50 billion and $250 billion in assets.
"The Federal Reserve is irreparably broken and can no longer be trusted to go it alone on monetary policy," Lindsay Owens, the executive director of the Groundwork Collaborative, said last week. "As Congress works to re-regulate mid-size banks after the misguided 2018 rollbacks... they should also address the rot at the Fed."
In concert with the U.S. Treasury Department and other central banks, the Fed has worked to stem the fallout from the recent bank failures by launching liquidity operations and new lending programs aimed at backstopping the financial industry at home and abroad.
But experts have cautioned that the Fed's efforts to shore up the banking system will be undermined by further interest rate increases, which have proven to be a destabilizing force.
"The Fed has never managed to engineer a soft landing," Yeva Nersisyan, associate professor of economics at Franklin & Marshall College, and L. Randall Wray, professor of economics and senior scholar at the Levy Economics Institute of Bard College, wrote in an op-ed for The Hill late last week.
"The reason is simple: higher rates reduce inflation only by creating financial crises that crash the economy," Nersisyan and Wray explained. "After more than a decade of near-zero interest rates, the Fed hiked rates extremely quickly—by 400 basis points (4 percentage points). All balance sheets that had been built during the period of low rates immediately became toxic."
"What is missing from the debates over monetary policy today is the understanding that the Fed was not established to control inflation," they continued. "It was created to prevent financial crises by acting as a lender of last resort in times of distress. Indeed, that's exactly what the Fed is doing now—opening up its lending facilities to banks in need. But rather than focus on maintaining financial stability, the Fed has become obsessed with controlling inflation, something it cannot really do without causing either a recession or a financial crisis (or both)."
"Put on the crash helmets," the pair concluded. "It's going to be a bumpy landing."
News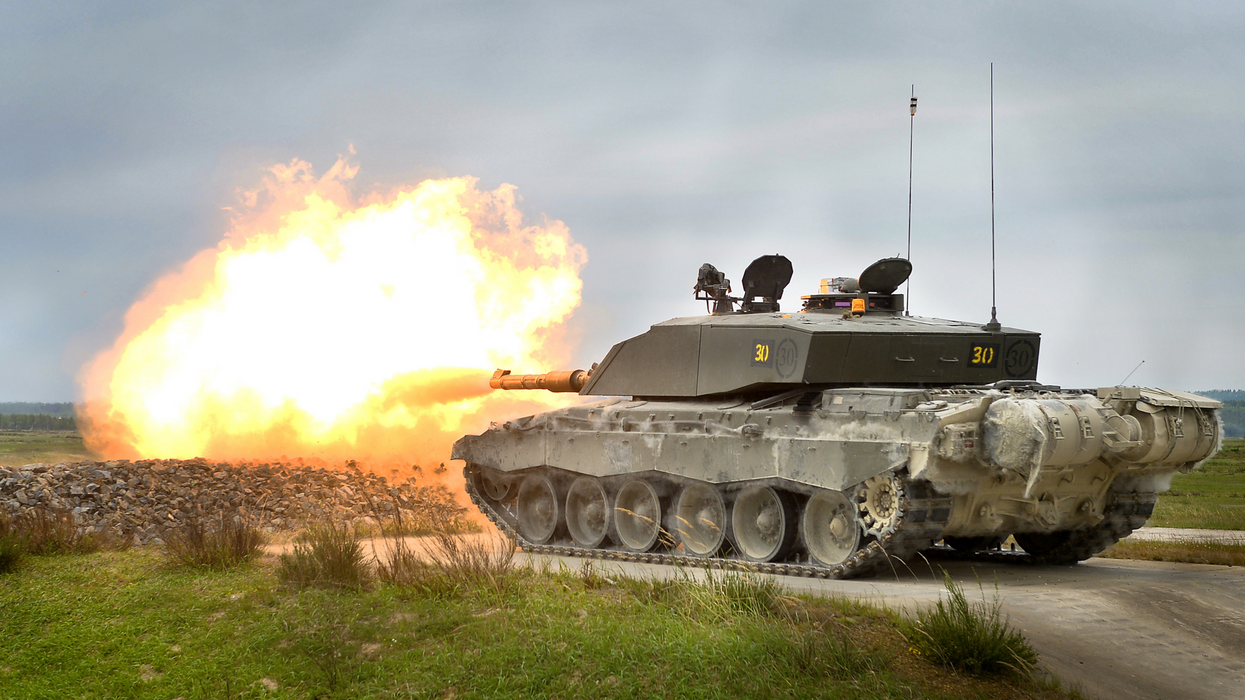 "Like in Iraq, the addition of depleted uranium ammunition into this conflict will only increase the long-term suffering of the civilians caught up in this conflict," said one peace campaigner.

Dismissing a warning from Russia that it would regard the deployment of Western depleted uranium munitions in Ukraine as an act of nuclear war, a top British defense official said Monday that the United Kingdom will send DU armor-piercing tank rounds to Ukrainian homeland defenders—a move condemned by peace campaigners in the U.K. and beyond.
Responding to a written question from Raymond Jolliffe, 5th Baron Hylton, a hereditary peer in the House of Lords, about "whether any of the ammunition currently being supplied to Ukraine contains depleted uranium," Minister of State at the Ministry of Defense Lord Annabel MacNicoll Goldie said that "alongside our granting of a squadron of Challenger 2 main battle tanks to Ukraine, we will be providing ammunition including armor-piercing rounds which contain depleted uranium. Such rounds are highly effective in defeating modern tanks and armored vehicles."
In addition to the British tanks, U.S. Bradley Fighting Vehicles, as well as German Leopard 2 tanks can fire DU rounds—although American officials have not said whether such munitions would be included as part of military aid to Ukrainian forces fighting a yearlong Russian invasion.
Fired from tanks, aircraft, and field artillery, DU rounds—which are extremely dense—are ideal for piercing hardened armor. However, the exploding shells produce radioactive dust that contaminates soil, water, and air for many years. U.S. Army training manuals warn that DU contamination "will make food and water unsafe for consumption" and requires soldiers to wear protective clothing when in or near contaminated areas.
U.S. and allied forces fired DU munitions during the 1991 and 2003-11 invasions of Iraq, and in Syria during the campaign against Islamic State. Miscarriages, birth defects, and cancers soared in Iraq after both wars. According to one study, more than half of the babies born in Fallujah between 2007 and 2010 had birth defects. Among pregnant women in the study, over 45% experienced miscarriages in the two-year period following the battles for Fallujah. Geiger counter measurements of DU-contaminated sites in Iraqi cities have consistently shown radiation levels 1,000 to 1,900 times greater than normal.
"Like in Iraq, the addition of depleted uranium ammunition into this conflict will only increase the long-term suffering of the civilians caught up in this conflict," Kate Hudson, general secretary of the U.K.-based Campaign for Nuclear Disarmament (CND), said in a statement. "DU shells have already been implicated in thousands of unnecessary deaths from cancer and other serious illnesses."

"CND has repeatedly called for the U.K. government to place an immediate moratorium on the use of depleted uranium weapons and to fund long-term studies into their health and environmental impacts," Hudson added. "Sending them into yet another war zone will not help the people of Ukraine."

In January, Konstantin Gavrilov, head of the Russian delegation to the Vienna Negotiations on Military Security and Arms Control, cautioned NATO countries against giving Ukrainian forces DU shells, warning that "if Kyiv were to be supplied with such munitions for the use in Western heavy military hardware, we would regard it as the use of 'dirty nuclear bombs' against Russia, with all the consequences that entails."
"Another step has been taken, and there are fewer and fewer left."
Asked if the U.K.'s move brought the world closer to nuclear war, Russian Defense Minister Sergei Shoigu told reporters Tuesday that "another step has been taken, and there are fewer and fewer left."
Responding to Goldie's announcement, Russian President Vladimir Putin—who last week was hit with an International Criminal Court war crimes arrest warrant—said Tuesday that "if all this happens, Russia will have to respond accordingly, given that the West collectively is already beginning to use weapons with a nuclear component."

On Telegram Tuesday, Maria Zakharova, a spokesperson for Russia's Ministry of Foreign Affairs, decried what she called a "Yugoslav scenario," a reference to NATO's use of DU rounds during the 1999 air war in Serbia and Kosovo, which many believe caused a surge in leukemia in the region—both among the local population and foreign troops deployed there.
Zakharova added that "it is naive to believe that only those against whom all this will be used will become victims. In Yugoslavia, NATO soldiers, in particular the Italians, were the first to suffer. Then they tried for a long time to get compensation from NATO for lost health. But their claims were denied."
Numerous researchers and veterans groups believe DU may be the cause of the mysterious Gulf War Syndrome afflicting hundreds of thousands of U.S. and coalition troops, although in 2021 the Pentagon concluded there is "no link" between the illness and DU.
"CND has repeatedly called for the U.K. government to place an immediate moratorium on the use of depleted uranium weapons and to fund long-term studies into their health and environmental impacts."
Peace groups have long campaigned for a ban on DU munitions. The United Nations General Assembly last year approved an Indonesian draft resolution expressing concerns about "the health risks and environmental impact" of DU weapons and calling for a "cautionary approach" to their use. The vote was 147-4, with the U.S., U.K., France, and Israel dissenting and 24 nations abstaining.

News
SUPPORT OUR WORK.
We are independent, non-profit, advertising-free and 100%
reader supported.