Our work is licensed under Creative Commons (CC BY-NC-ND 3.0). Feel free to republish and share widely.
Jon Queally
Jon Queally is managing editor of Common Dreams.
The South American country of Ecuador, where NSA whistleblower Edward Snowden has reportedly made request for political asylum, says it considers the matter as one of "freedom of expression" and will consider the application on strict merits.
"We are analyzing [the request] with a lot of responsibility," Ecuador's Foreign Minister Ricardo Patino told reporters through a translator at a hotel in Hanoi, Vietnam on Monday.
The request, he continued, "has to do with freedom of expression and the security of citizens around the world."
Asked if he was concerned about what offering Snowden asylum might do to his country's relationship with the United States, Patino said, "There are some governments that act more upon their own interests, but not us. We act upon our principles."
"We take care of human rights of the people," he added.
Ecuador and its president Rafael Correa have generated a reputation for protecting embattled journalists and whistleblowers since it granted Wikileaks founder Julian Assange asylum and has allowed him to remain under its protection for over a year inside its London embassy.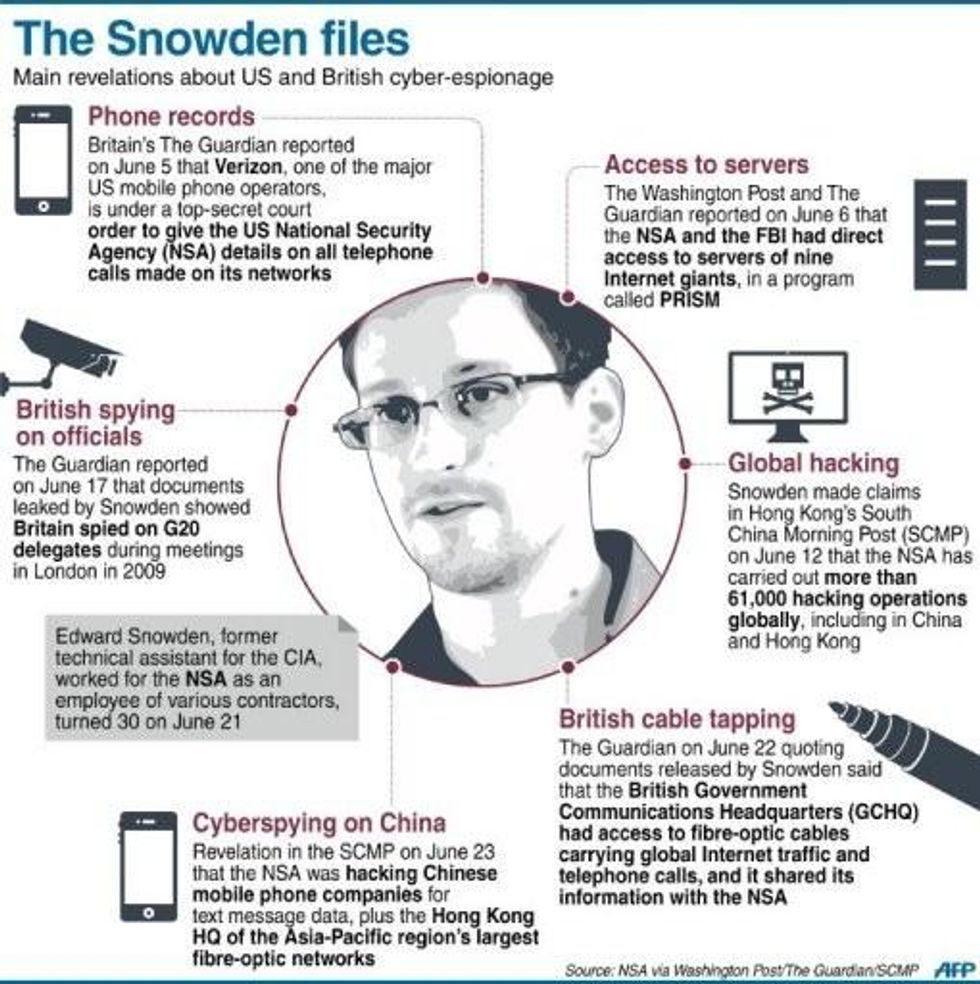 ______________________________________
We've had enough. The 1% own and operate the corporate media. They are doing everything they can to defend the status quo, squash dissent and protect the wealthy and the powerful. The Common Dreams media model is different. We cover the news that matters to the 99%. Our mission? To inform. To inspire. To ignite change for the common good. How? Nonprofit. Independent. Reader-supported. Free to read. Free to republish. Free to share. With no advertising. No paywalls. No selling of your data. Thousands of small donations fund our newsroom and allow us to continue publishing. Can you chip in? We can't do it without you. Thank you.