Our work is licensed under Creative Commons (CC BY-NC-ND 3.0). Feel free to republish and share widely.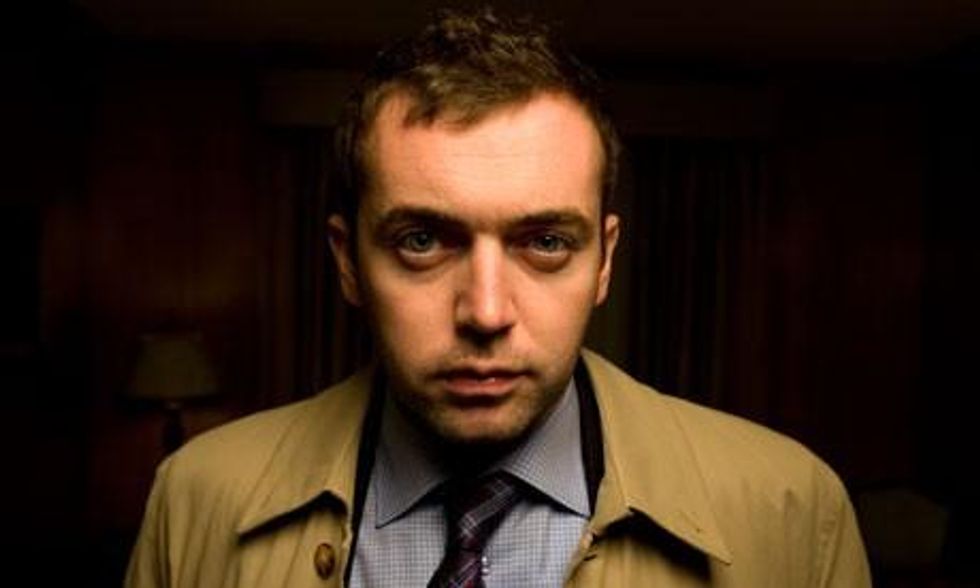 Tributes have poured in for the award-winning journalist and war correspondent, Michael Hastings, who has died aged 33 in a car accident in Los Angeles.
Described by colleagues as "fearless" and "irascible", news of his death shook the American media establishment when it was announced late on Tuesday.
Hastings was best known for his devastating Rolling Stone cover profile of General Stanley McChrystal, then the commander of US-led forces in Afghanistan in 2010. Headlined The Runaway General, Hastings' piece brought McChrystal's career crashing down as it documented the military leader's candid criticisms of President Barack Obama.
"I never expected the McChrystal story to have the impact that it did," Hastings later said. "It forced me to try to top the reporting. I think we succeeded at that. And the fucking bar was high, right?"
The unvarnished report was characteristic of a journalist who refused to cosy up to Washington and had little patience for official "spinmeisters", his former colleagues said.
More recently, Hastings reported for the social news website BuzzFeed. Ben Smith, the site's editor-in-chief, announced his death shortly before 7pm in New York on Tuesday.
"We are shocked and devastated by the news that Michael Hastings is gone. Michael was a great, fearless journalist with an incredible instinct for the story, and a gift for finding ways to make his readers care about anything he covered, from wars to politicians," said Smith.
"He wrote stories that would otherwise have gone unwritten, and without him there are great stories that will go untold."
Hastings is survived by his wife, the writer Elise Jordan.
"Great reporters exude a certain kind of electricity," said Rolling Stone managing editor Will Dana on Tuesday night. "The sense that there are stories burning inside them, and that there's no higher calling or greater way to live life than to be always relentlessly trying to find and tell those stories.
"I'm sad that I'll never get to publish all the great stories that he was going to write, and sad that he won't be stopping by my office for any more short visits which would stretch for two or three completely engrossing hours. He will be missed."
Hastings was a contributing editor at Rolling Stone, a magazine that afforded him free rein to pursue truth and expose hypocrisy in war-ravaged Afghanistan and Iraq. The conflicts impacted Hastings personally: in 2007, his then-fiancee, the aide worker Andi Parhamovich, was killed in an ambush in Baghdad.
The 26-year-old Hastings commemorated his tragically-curtailed relationship in the book, I Lost My Love in Baghdad: A Modern War Story.
On a sabbatical from war reporting, Hastings last year sought out the WikiLeaks founder Julian Assange for a judiciously-arranged interview when he was based at a friend's house in the Norfolk countryside. With two digital recorders on the coffee table, Hastings asked the world's most wanted whistleblower: "Are you fucked?"
Assange was not the only subject of Hastings' occasional intemperance. In an exchange with Hillary Clinton's aide, Philippe Reines, in September 2012, Hastings was asked: "Why do you bother to ask questions you've already decided you know the answers to?"
He replied: "Why don't you give answers that aren't bullshit for a change?"
The response prompted Reines to call Hastings an "unmitigated asshole" and add: "Now that we've gotten that out of our systems, have a good day. And by good day, I mean fuck off."
"Michael was angry. He was also loving, and thoughtful, and constructive, and brilliant, but he was angry about things that weren't right in the world," said the MSNBC host Rachel Maddow.
"He was angry with things that weren't right in the world, and with war, and with loss, and that drove his reporting and it made him fearless when he realised he had found something important that he could report."
We've had enough. The 1% own and operate the corporate media. They are doing everything they can to defend the status quo, squash dissent and protect the wealthy and the powerful. The Common Dreams media model is different. We cover the news that matters to the 99%. Our mission? To inform. To inspire. To ignite change for the common good. How? Nonprofit. Independent. Reader-supported. Free to read. Free to republish. Free to share. With no advertising. No paywalls. No selling of your data. Thousands of small donations fund our newsroom and allow us to continue publishing. Can you chip in? We can't do it without you. Thank you.