Our work is licensed under Creative Commons (CC BY-NC-ND 3.0). Feel free to republish and share widely.
Jacob Chamberlain
Jacob Chamberlain is a former staff writer for Common Dreams. His website is www.jacobpchamberlain.com.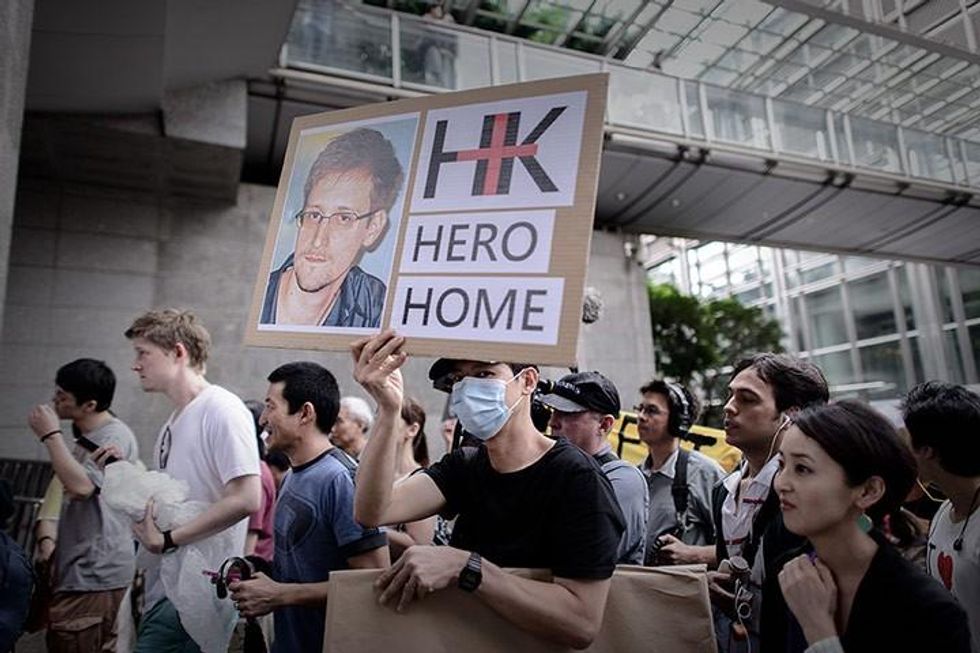 Hundreds of supporters of Edward Snowden took to the streets of Hong Kong Saturday to urge their government not to extradite the NSA whistleblower for prosecution in the U.S.
Several human rights groups and others organized the rally, following an exclusive interview with Snowden that appeared in the South China Morning Post, in which Snowden announced that he would stay in Hong Kong to battle any U.S. prosecution that is sure to head his way.
In the interview, Snowden asked the courts and people of Hong Kong "to decide my fate."
Snowden had originally revealed his identity from a location in Hong Kong after leaking to Guardian reporter Glenn Greenwald the groundbreaking NSA leaks that have rocked Washington this week, exposing the vast extent of NSA phone and internet surveillance on U.S. citizens and others around the world.
Supporters waved signs and chanted "protect free speech - protect Snowden" Saturday as they marched through the city, eventually gathering in front of government offices.
"Arrest Obama, free Snowden," others shouted as police looked on.
Other banners read: "Betray Snowden, betray freedom," "Big brother is watching you" and "Obama is checking your email."
Albert Ho Chun-yan, a high-profile Democratic politician, told the large crowd: "It's unlawful, unjustified and unscrupulous" referring to the NSA's global surveillance, which according to Snowden, has included the hacking of computers in Hong Kong and mainland China since 2009.
"We demand the whole truth be disclosed by the US administration, an unconditional apology from [President Barack] Obama and an assurance this interference will stop," Chun-yan continued.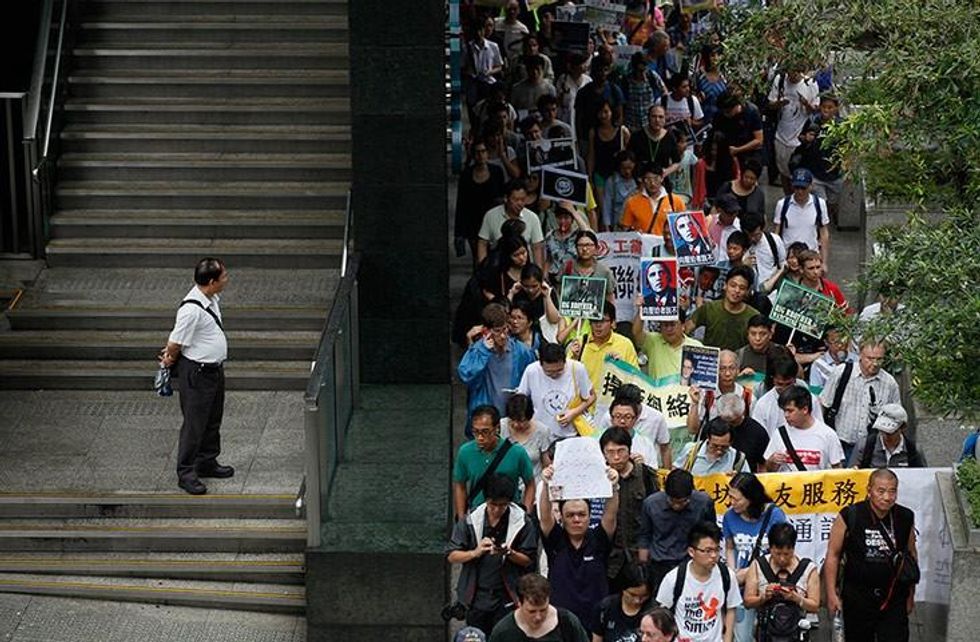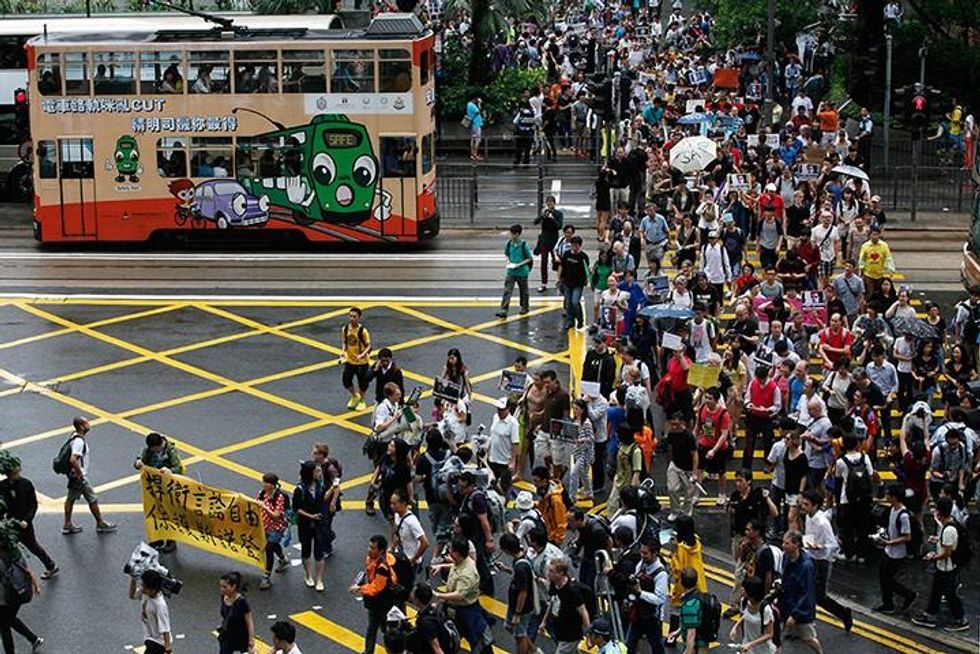 _______________________
We've had enough. The 1% own and operate the corporate media. They are doing everything they can to defend the status quo, squash dissent and protect the wealthy and the powerful. The Common Dreams media model is different. We cover the news that matters to the 99%. Our mission? To inform. To inspire. To ignite change for the common good. How? Nonprofit. Independent. Reader-supported. Free to read. Free to republish. Free to share. With no advertising. No paywalls. No selling of your data. Thousands of small donations fund our newsroom and allow us to continue publishing. Can you chip in? We can't do it without you. Thank you.