Our work is licensed under Creative Commons (CC BY-NC-ND 3.0). Feel free to republish and share widely.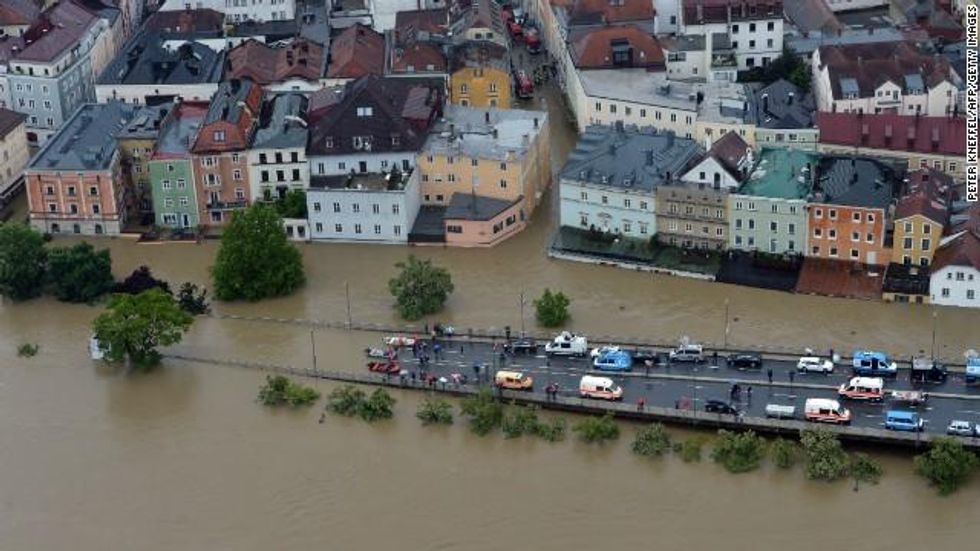 At least a dozen people are dead as floods continue to damage central Europe.
As water levels rise, tens of thousands of people have had to leave their homes. The inundation of water is due toheavy and ongoing rainfall. According to CNN, these floods are the worst since 2002, when Germany, the Czech Republic and communities in Austria, Slovakia, Russia, and Romania experienced severe damage that killed an estimated 17 people.
German Chancellor Angela Merkel traveled to the region on Tuesday, promising an estimated 100 million euros in aid for the devastated areas. Chancellor Merkel told the press, "even if the water level is slowly retreating...the effects will be felt for a long time."
Across central Europe, the work of volunteers has been essential in preventing further damage. In the Czech Republic, volunteers worked alongside authorities Monday to construct metal barriers beside the Vltava river and positioned protective sandbags in the capital. In Germany, almost two thousand soldiers have been helping across the affected area.
Sky News reports that forecasters are predicting that decreasing rain will allow water levels in the Czech Republic to drop, while Germany, Slovakia, and Hungary "will be hit in the coming days."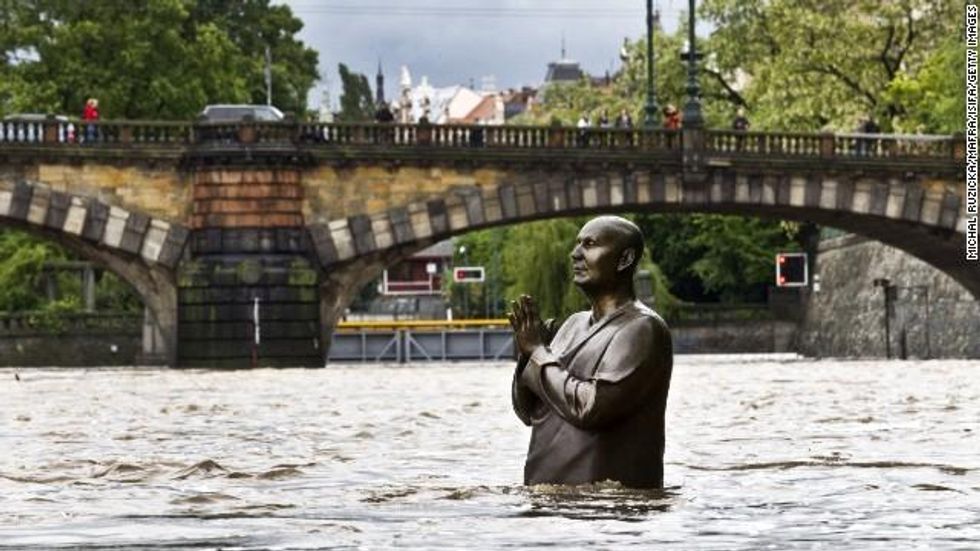 Lucia Brown is a summer editorial intern at Common Dreams.
We've had enough. The 1% own and operate the corporate media. They are doing everything they can to defend the status quo, squash dissent and protect the wealthy and the powerful. The Common Dreams media model is different. We cover the news that matters to the 99%. Our mission? To inform. To inspire. To ignite change for the common good. How? Nonprofit. Independent. Reader-supported. Free to read. Free to republish. Free to share. With no advertising. No paywalls. No selling of your data. Thousands of small donations fund our newsroom and allow us to continue publishing. Can you chip in? We can't do it without you. Thank you.