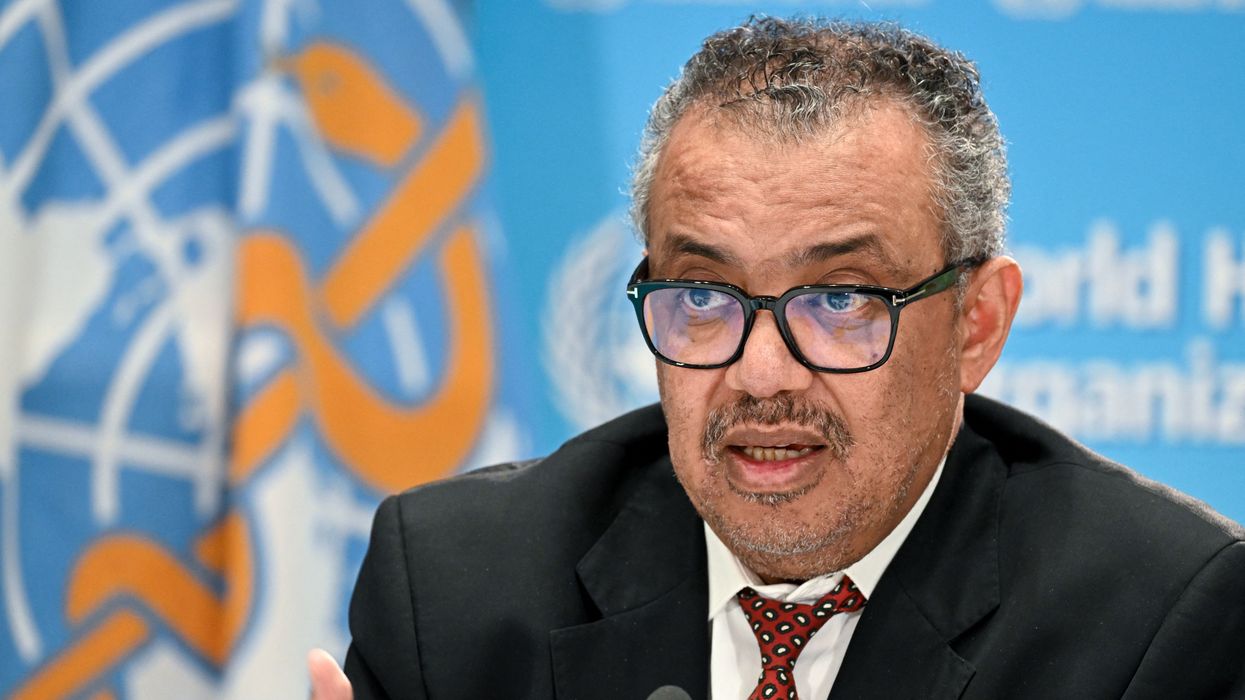 The agency leader said that "it is time for countries to transition from emergency mode to managing Covid-19 alongside other infectious diseases."
The World Health Organization chief announced Friday that it is "with great hope that I declare Covid-19 over as a global health emergency."

WHO Director-General Tedros Adhanom Ghebreyesus had declared the emergency of international concern on January 30, 2020, when there were fewer than 100 reported cases outside of China.
"In the three years since then, Covid-19 has turned our world upside down," Tedros noted Friday. "Almost 7 million deaths have been reported to WHO, but we know the toll is several times higher—at least 20 million."
"But Covid-19 has been so much more than a health crisis," he continued. "It has caused severe economic upheaval, erasing trillions from GDP, disrupting travel and trade, shuttering businesses, and plunging millions into poverty."
Stressing that the move does not mean the virus "is over as a global health threat," Tedros said that "it is time for countries to transition from emergency mode to managing Covid-19 alongside other infectious diseases."
The public health emergency of international concern (PHEIC) "is a tool created within the International Health Regulations to help the WHO respond to disease events with the potential for global spread," STATexplained.
As the news outlet reported:
When a PHEIC is in place, the WHO director-general can make special recommendations, mainly aimed at discouraging countries from closing borders or restricting trade—actions that could deter countries from alerting the WHO if they are dealing with dangerous disease outbreaks.

Didier Houssin, the chair of the emergency committee, said the decision to recommend an end to the PHEIC was in part due to the belief that the tool was not adapted to disease events that are sub-acute or chronic. Houssin acknowledged that there remains a risk that a more pathogenic variant of the SARS-CoV-2 virus may emerge, and that a new PHEIC might need to be declared.The WHO's declaration comes days before the U.S. public health emergency will expire, on May 11.
The Biden administration announced Monday that when the U.S. emergency ends next week, so will Covid-19 vaccine requirements for federal employees and contractors as well as international air travelers—and agencies will start the process to cancel such mandates for Head Start educators, employees of some healthcare facilities, and certain noncitizens at land borders.
"While vaccination remains one of the most important tools in advancing the health and safety of employees and promoting the efficiency of workplaces," the White House said, "we are now in a different phase of our response when these measures are no longer necessary."

News