Carol Miller, the New Mexico-based public health and peace activist, got a surprise in her mailbox last week. It was an envelope from Vice President Mike Pence's political action committee – the Great America Committee.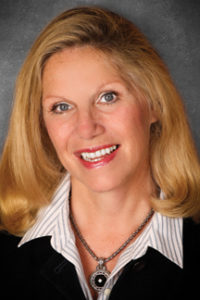 There was a cover letter from Pence and a $5,000 check payable to Carol for Congress.
Carol Miller last ran for Congress ten years ago in  New Mexico's Third Congressional District.
Turns out that the check was intended for Carol Miller of West Virginia, the country club Republican member of the West Virginia House of Delegates who is currently running for Congress in the Third Congressional District of West Virginia.
The politics of the two Carol Millers couldn't be more different.
And now New Mexico Carol Miller is urging all Carol Millers in the United States – and others – to support West Virginia Carol Miller's opponent –  Richard Ojeda in the November election.
"Dear Carol Miller," the New Mexico Carol Miller wrote to the West Virginia Carol Miller.
"My name is also Carol Miller. I have also run for Congress, as an Independent in New Mexico in 2008."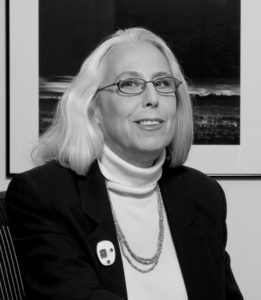 "Earlier this week, I received a letter from Vice-President Mike Pence, accompanied by a check from the Great America Committee for $5,000 payable to Carol for Congress."
"This check was obviously intended for you, not for me. Due to a clerical error, it was sent to me."
"I've spent my whole life working for everyone to have access to universal health care and opposing the corporate military establishment in the United States. (See Peaceful Skies Coalition)."
"I have spent my whole life working to alleviate the human suffering that is occurring around the country – from the coalfields of Appalachia to the frontier communities of New Mexico. All over the United States, people are suffering from government actions that your policies would increase and perpetuate."
"So, at the same time that I'm forwarding this check to you, I'm urging all of the Carol Millers in the United States to support your opponent, Richard Ojeda in the November election. At least Ojeda has the courage to take on the powerful pharmaceutical lobbyists behind the West Virginia opioid tragedy and stand with the teachers during their historic strike for West Virginia children earlier this year."
"While sending this contribution from the Vice-President to your campaign committee, I am also making a contribution to the campaign of Richard Ojeda. I am encouraging others to contribute to Ojeda and West Virginians to cast their votes for Ojeda, the candidate who will stand with them, not trample them underfoot as you will."
Carol Miller of New Mexico has been working recently with the Peaceful Skies Coalition to put a stop to the military's use of public lands, to prioritize economic conversion and demilitarize the economy and to clean up toxic military sites and protect the public health.
"The military gets seventy percent of the discretionary budget," Miller told Corporate Crime Reporter in an interview last month. "People have always said it was more like fifty fifty. But more recently people are beginning to include things like the Department of Energy. The bulk of their budget is nuclear weapons. And that needs to be counted with the Department of Defense, because it's a military purpose."
"Almost every part of the federal government has some defense spending. And the thing that really shocked us when we started working on this is that we found out that state and local governments also subsidize the Pentagon."
"Almost every part of the federal government has some defense spending. And the thing that really shocked us when we started working on this is that we found out that state and local governments also subsidize the Pentagon. Everybody wants to be considered the most Pentagon friendly state."
"In New Mexico, we attend the legislative hearings of the Military and Veterans Affairs Committee. When the military walks in, the legislators are like – what is your wish list for this year? When we walk in and say – we are having problems providing mental health care in our community, they are like – there is no money. New York State gives a lot of money to the Pentagon. Washington state is the poster child – in a bad way. It's a heavily Democratic state. They have a state plan that effectively calls for a militarized state of Washington. One of their state legislators is a lobbyist for the military in her day job. She just introduced a bill last year that thank goodness was brought back. The bill said all land use decisions in the state would have to have the approval of the military."
What about the Democratic Presidential candidates – people like Senator Bernie Sanders and Senator Elizabeth Warren? Where do they stand on this issue?
"I don't think we are going to get anywhere on reducing militarization until people realize how deep it is into the culture of this country," Miller says. "Nobody has a platform that calls for anything realistic. Ralph Nader and the Green Party spoke about cutting the military budget in half. That could easily be done. We don't even know where half of the budget goes and neither do they. That's why the budget can't be audited. Even the Audit the Pentagon Act of 1992 – the law says if you can't be audited, they will lower your budget by one half of one percent. How is that anything to any federal agency?"
"In 1963, there was a Senate bill introduced that was serious about reducing military spending. Senate Bill 2274. It called for the establishment of a National Economic Conversion Commission. It would reduce the military without hurting the economy. They always say – jobs, jobs, jobs. We can't cut Lockheed or Grumman because of the jobs. We need something like an actual plan that was developed – how to convert the military to civilian jobs. Make subway cars and more efficient public transit instead of making bombers and warplanes. That's the kind of thing we need. We intend at Peaceful Skies to send this to anyone who puts themselves out there as a candidate. We talked to a number of gubernatorial candidates."
The National Economic Conversion Commission was chaired by a Seymour Melman. And you would bring that back?
"Yes. If all of our technology is going into development of more and better killing instruments rather than things that are life affirming, we will continue to deal with wrecked people. Sixty-five thousands people overdosed on opioids this year. And the numbers are going up. We need to look at how to protect the United States and move forward as a country in a better direction – in a direction the country needs."
"The Conversion Commission proposed unlimited unemployment and job retraining. Right now, if someone loses their job, you might get 13 weeks or 26 weeks, depending on the state. Under this proposal, you would be eligible for unemployment benefits until you were able to find another job."