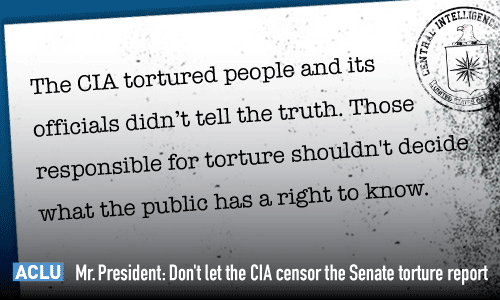 Don't Let the Torturer Play Censor
In a matter of weeks, the public could finally have access to information the CIA has been trying to keep secret for years. That is, unless the CIA decides otherwise.
The summary of a Senate report documenting the CIA's use of torture is now with the Executive Branch for declassification. We have been told that the report provides the most detailed account yet of what the CIA did to detainees in Afghanistan, Iraq, Guantanamo, and the CIA's secret prisons overseas.