© 2023 Al-Jazeera English
Lauren Carasik
Lauren Carasik is a Clinical Professor of Law and the Director of the International Human Rights Clinic and the Legal Services Clinic at Western New England University School of Law.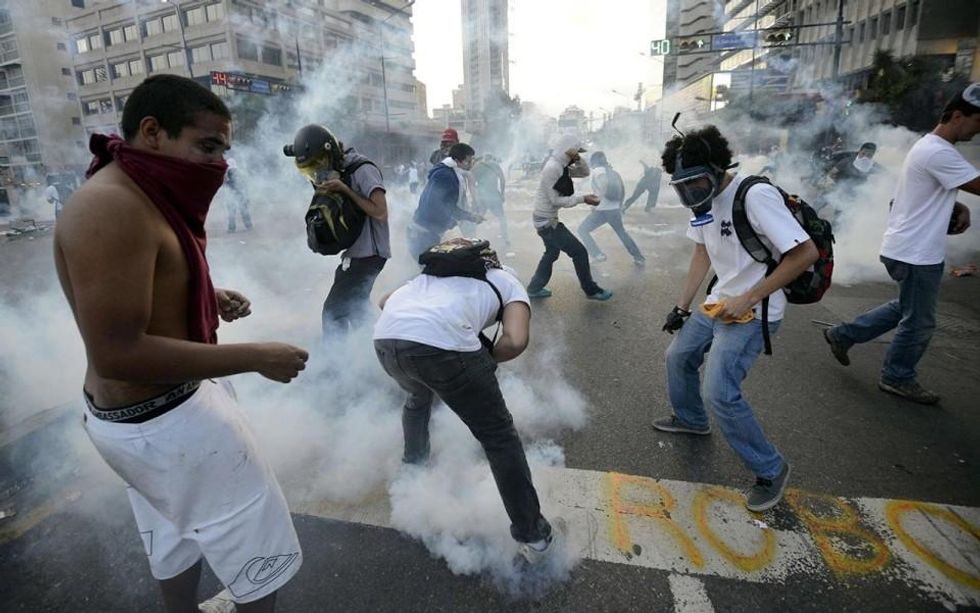 Venezuela is facing a protracted political crisis. Images depicting its streets tell the tale: Student unrest coalesced into massive demonstrations around the country, triggering a violent crackdown on opposition leaders and protesters. The ensuing violence and destructive confrontations over the last several weeks have left at least
13 people dead and scores wounded
, with casualties on both sides. Tensions remain high.
Headlines in the United States broadcast unchallenged narratives of widespread discontent with mounting economic woes and denounce the ensuing repression by an unpopular and discredited administration barely clinging to power. But the reality in Venezuela is far more complicated and nuanced than what the media and the U.S. government spin suggests.
For instance, it is difficult to say who is responsible for provoking the conflict. Despite the uncertainty over who is inciting the violence, the U.S. government and press largely condemn President Nicolas Maduro's administration while framing the protests as popular revolution, in some cases tacitly or even overtly rooting for regime change.
America's unfettered leverage
The United States' disenchantment with Venezuelan politics in the last 15 years is no secret. The U.S. has a sordid history of exerting unfettered influence in Latin America. It has supported the ouster of democratically elected governments and backed strongmen whose policies advance U.S. economic and political interests, inflicting incalculable suffering on the most vulnerable citizens of those countries.
Read the rest of this article on Al-Jazeera America.
We've had enough. The 1% own and operate the corporate media. They are doing everything they can to defend the status quo, squash dissent and protect the wealthy and the powerful. The Common Dreams media model is different. We cover the news that matters to the 99%. Our mission? To inform. To inspire. To ignite change for the common good. How? Nonprofit. Independent. Reader-supported. Free to read. Free to republish. Free to share. With no advertising. No paywalls. No selling of your data. Thousands of small donations fund our newsroom and allow us to continue publishing. Can you chip in? We can't do it without you. Thank you.