Our work is licensed under Creative Commons (CC BY-NC-ND 3.0). Feel free to republish and share widely.
Russell Mokhiber
Russell Mokhiber is editor of the Washington, D.C.-based Corporate Crime Reporter. He is also founder of singlepayeraction.org, and editor of the website Morgan County USA.
Check out this cast of characters.
Don Blankenship, the former CEO of Massey Energy. He lives in a big house.
Hugh Caperton, a mine owner, who alleges that Massey drove him out of business. He lives in a big house.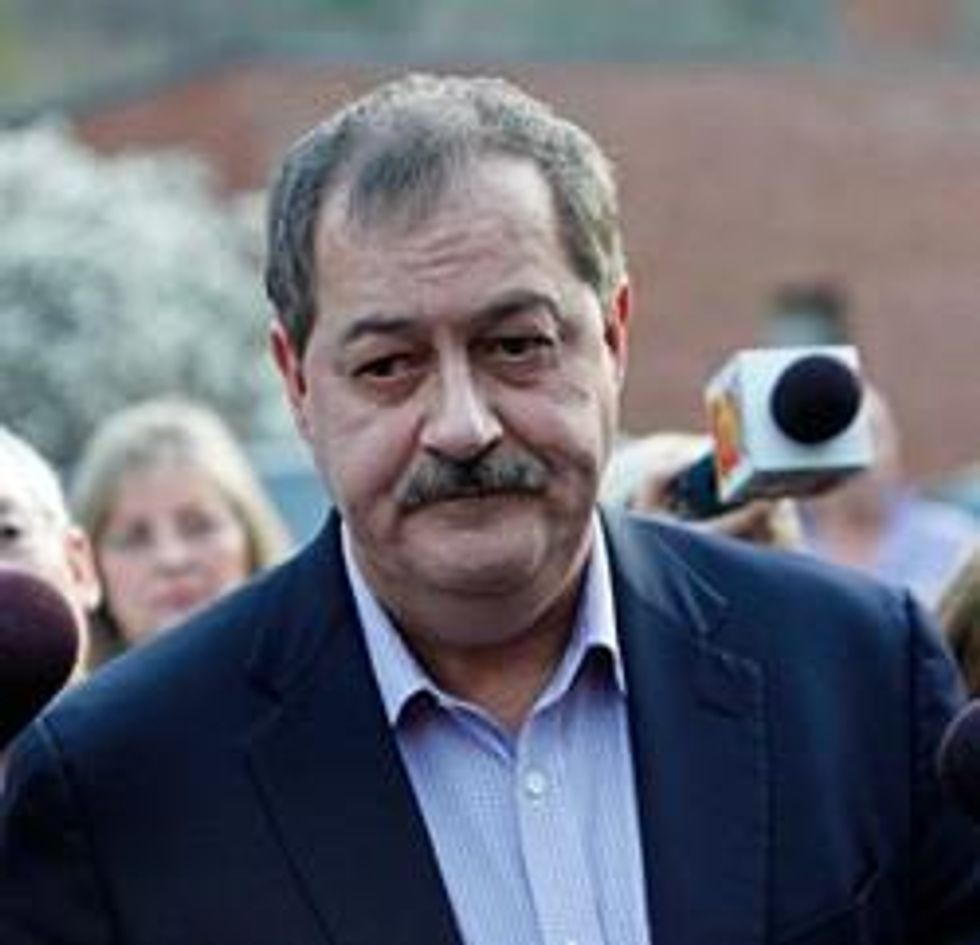 Scott Segal, one of the wealthiest trial lawyers in West Virginia. And his wife, Robin Jean Davis, Justice of the West Virginia Supreme Court. They live in one of the biggest houses in West Virginia.
Lawyers Bruce Stanley and David Fawcett. They have been suing Massey for over 14 years now. (The weird thing? Both Stanley and Fawcett work for big corporate law firms in Pittsburgh. Stanley for Reed Smith and Fawcett first for Buchanan Ingersoll and then for Reed Smith.)
Larry Starcher. He's the former populist Justice of the West Virginia Supreme Court who turned over his diary to Laurence Leamer.
Based on that diary and on years of reporting, Leamer has written a remarkable book The Price of Justice: A Story of Greed and Corruption (Times Books, 2013.)
Lawyers are generally familiar with the nutshell version of this story.
Caperton alleges that Massey destroyed his mining business by reneging on a contract to buy coal.
A jury in West Virginia agrees with Caperton and awards him $50 million.
Blankenship vows he's not going to pay and fights the verdict.
But the West Virginia Supreme Court is split. And so Blankenship takes it upon himself to elect the next West Virginia Supreme Court Justice Brent Benjamin.
He dumps $3 million into the campaign and gets Benjamin elected.
When Caperton's case reaches the West Virginia Supreme Court, Benjamin sides with Massey and the Court overturns the verdict.
Caperton appeals to the U.S. Supreme Court which sends it back to West Virginia saying, in effect, you can't buy a Justice's seat and then have that Justice vote for you in a case.
Benjamin recuses himself. But even with that, the West Virginia Supreme Court overturns the Caperton verdict.

Caperton goes to Virginia (where his mine was located) and sues Massey there. The lower court kicks Caperton out. But just recently after the book goes to press the Virginia Supreme Court overturns the lower court's decision and rules that Caperton's case can be heard in Virginia.
So, Caperton has life.
That's the nutshell.
But then come the details.
Let's start with Segal and Davis.
"Scott Segal is the most successful trial lawyer in West Virginia," Leamer told Corporate Crime Reporter in an interview last week. "And his wife, Robin Jean Davis, is a Justice of the Supreme Court of West Virginia. They live in what probably is the biggest house in West Virginia. It's 20,000 square feet."
"If I were making a movie, I'd have a scene of her leaving this house. It doesn't look like a house. It looks like an enormous hotel."
By the way, we asked Leamer about whether the book will be made into a movie.
"I probably will sign an option later this week," he said. "I have someone who is interested.
I know they are trying to approach Aaron Sorkin to do the screenplay. He would be the best."
Even though the book's focus is on Caperton and Blankenship, Segal and Davis are more than just supporting characters.
People thought that because her husband made his millions suing on behalf of union workers, she would side with the liberal majority on the court.
But Leamer based on Starcher's diary and account implies that she flipped to Blankenship's side and an alignment with the conservatives on the court for less than righteous reasons.
Leamer says that for some strange reason, one of those conservatives Elliot "Spike" Maynard who took a poorly timed vacation to Europe with Blankenship photos with women were leaked to the press - was siding with Segal almost every time the trial lawyer appeared before the Court.
"I asked Segal about that," Leamer said. "And he said it was just happenstance."
It's a seedy story.
And it get seedier check out the part about Davis, Justice Warren McGraw (who Benjamin defeated) and a guy named Tony Arbaugh.
Seedy.
But not more seedy than the story of Blankenship, whose focus on getting the coal out at all costs led to much corruption, pollution and death in the mines.
Remarkably though, Blankenship's nemesis Bruce Stanley grew up in the same area of southern West Virginia as Blankenship. They both grew up in houses without indoor plumbing. Both poor. According to Leamer, they even look alike.
Could the same actor play both Bruce Stanley and Don Blankenship?
"They look alike," Leamer says. "They could be brothers."
And they are both idealists.
But in polar opposite ways.
"Blankenship thinks of himself as a true patriot," Leamer says. "He doesn't think of himself as this selfish, uncaring person. Even in electing Benjamin, that wasn't corporate money. That was his own money. And he's given a lot of money to try, unsuccessfully, to elect Republicans to the state legislature. He's done these public events where he spends only his money. He was a Tea Party guy before the Tea Party."
"He thinks the United Mine Workers is evil. He thinks federal safety inspectors are evil. He doesn't understand why people think he's a bad guy."
"Stanley is an idealist too, but it's a different kind of idealism."
"Stanley is a political liberal. He thinks government should help people. He thinks the corporate reality has been hurtful to most people. He believes in justice, he fights for justice. He's not a corporate lawyer. He's the only lawyer at Reed Smith who is quite like that."
One possible unsung hero of Leamer's story?
The U.S. Attorney for West Virginia Booth Goodwin.
"Goodwin is a different sort of U.S. Attorney," Leamer says. "He has systematically gone after (Massey officials.) And I think Blankenship will be next in the next few weeks."
What makes you think that?
"Well, the last person who was convicted was asked by the judge who ordered you to do this?" Leamer said. "And he said the CEO. And if this is a conspiracy, who heads the conspiracy?"
"In many of the mines, Massey had these DAD's Root Beer cups. Except it stood for Do as Don Says. Do exactly what Don Blankenship says in these mines. And so if there is a conspiracy, Don's at the head."
Have you spoken with Goodwin?
"I have not," Leamer said. "But I know quite a bit of what is going on. And the fact that there is silence now, and there are no rumors and no gossip coming out of the case, to me is a very good sign."
"And Blankenship fears an indictment himself. A couple of weeks ago on his web site Blankenship said that if they put him behind bars it will be political."
We've had enough. The 1% own and operate the corporate media. They are doing everything they can to defend the status quo, squash dissent and protect the wealthy and the powerful. The Common Dreams media model is different. We cover the news that matters to the 99%. Our mission? To inform. To inspire. To ignite change for the common good. How? Nonprofit. Independent. Reader-supported. Free to read. Free to republish. Free to share. With no advertising. No paywalls. No selling of your data. Thousands of small donations fund our newsroom and allow us to continue publishing. Can you chip in? We can't do it without you. Thank you.