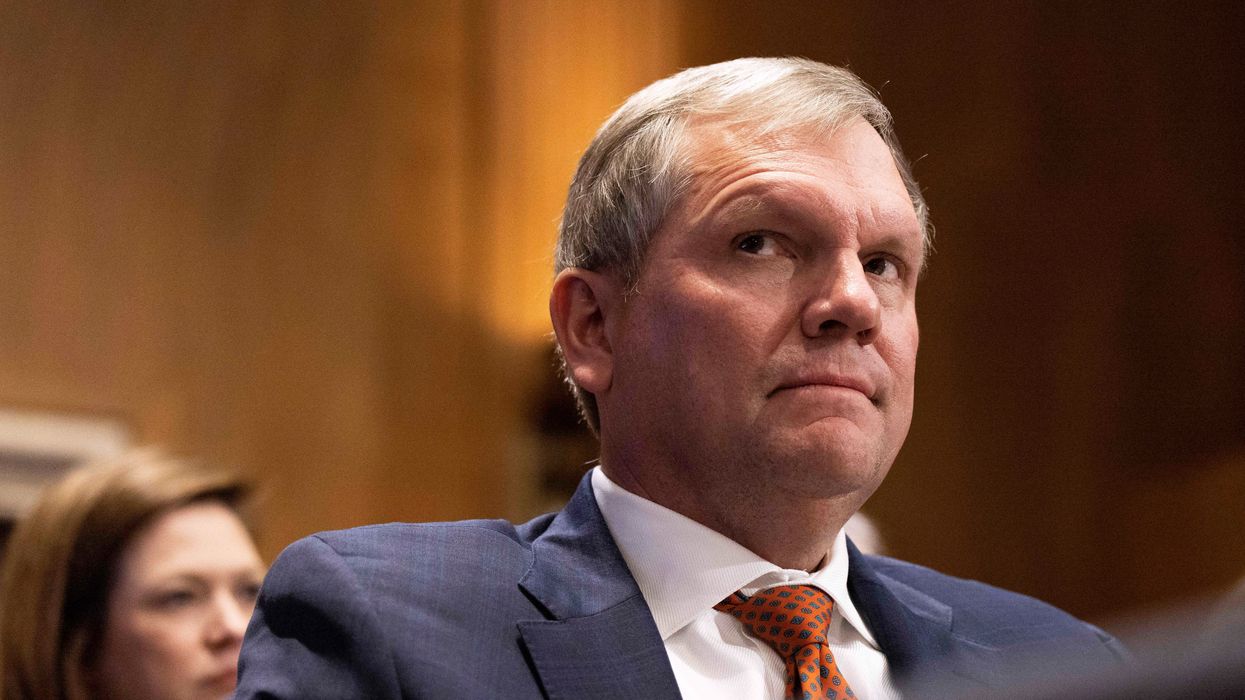 "The longer we wait to act on rail safety, the deeper the railroad industry can dig in their claws and lobby against progress," warned Rep. Chris Deluzio.
Two trains operated by BNSF derailed in Washington state and Arizona on Thursday as the rail industry and its Republican allies in Congress fight bipartisan safety legislation introduced in the wake of the toxic crash in East Palestine, Ohio.
The Associated Pressreported that the Washington derailment spilled 5,000 gallons of diesel fuel on tribal lands along Padilla Bay. State authorities said the fuel spill does not appear to have flowed toward the water—though such an assurance is cold comfort amid the disaster in eastern Ohio, where residents' concerns about the long-term impacts of the wreck on local water, soil, and air quality remain high more than a month after the crash.
In Arizona, eight BNSF train cars derailed Thursday near the state's border with California and Nevada, though it's unclear whether any spills occurred. The crash reportedly involved a train carrying corn syrup.
More than 1,000 trains derail in the United States each year, but the Norfolk Southern disaster in East Palestine has brought greater scrutiny to the industry's dangerous cost-cutting and lax safety practices—turning wrecks that would typically be consigned to local news coverage into national headlines.
With each derailment since early February, calls for substantive action in Congress to rein in the powerful industry have grown louder.
Under pressure from rail workers and others, a bipartisan group of lawmakers introduced legislation earlier this month that would impose stronger regulations on trains carrying hazardous materials—an effort that rail industry lobbying has defeated in the past.
While rail unions welcomed some provisions of the bill as decent starting points, they warned the measure has major loopholes and exceptions that rail giants wouldn't hesitate to exploit.
"If the language is not precise, the Class 1 railroads will avoid the scope of the law without violating the law, yet again putting the safety of our members and American communities into harm's way," said Eddie Hall, national president of the Brotherhood of Locomotive Engineers and Trainmen. "You can run a freight train through the loopholes."
Predictably, the rail industry is working to further water down the legislation or kill it entirely, pumping donations to Republican allies and running ads in major media outlets touting its supposedly ironclad commitment to safety.
Sludge's David Moore reported earlier this week that the PAC for Union Pacific—one of the largest Class 1 railroads in the U.S.—"made $15,000 in contributions last month, all to Republicans in the House and Senate, given less than two weeks after the Ohio derailment."
"Several House Republicans on committees that oversee transportation have sought to delay the bipartisan legislation to boost rail safety rules," Moore noted, "saying more information is needed after a potentially-lengthy study."
Rep. Troy Nehls (R-Texas), chair of the House Transportation and Infrastructure Subcommittee on Railroads, Pipelines, and Hazardous Materials, parroted industry talking points earlier this month when making the case against regulatory action, saying U.S. railroads have a "very high success rate of moving hazardous material—to the point of 99-percent-plus."
Days before Nehls' comment, the Association of American Railroads (AAR) declared in an ad appearing in a Politico newsletter that "while 99.9 percent of all hazmat shipments that move by rail reach their destination safely, we know a single incident can have significant impacts."
The AAR has dismissed demands for comprehensive rail safety reforms as "political."

In the Senate, meanwhile, John Thune (R-S.D.)—a former registered rail lobbyist—has emerged as a potentially key opponent of rail safety legislation, tellingThe Hill earlier this month that "we'll take a look at what's being proposed, but an immediate quick response heavy on regulation needs to be thoughtful and targeted."
During congressional testimony last week, Norfolk Southern CEO Alan Shaw refused to endorse the bipartisan Railway Safety Act, another indication that rail giants will continue their longstanding opposition to popular regulatory changes.
Over the past two decades, according to a recent OpenSecrets analysis, the rail industry has spent more than $650 million on federal lobbying.

"The longer we wait to act on rail safety, the deeper the railroad industry can dig in their claws and lobby against progress," Rep. Chris Deluzio (D-Pa.), a lead sponsor of separate rail safety legislation, warned Thursday.
News