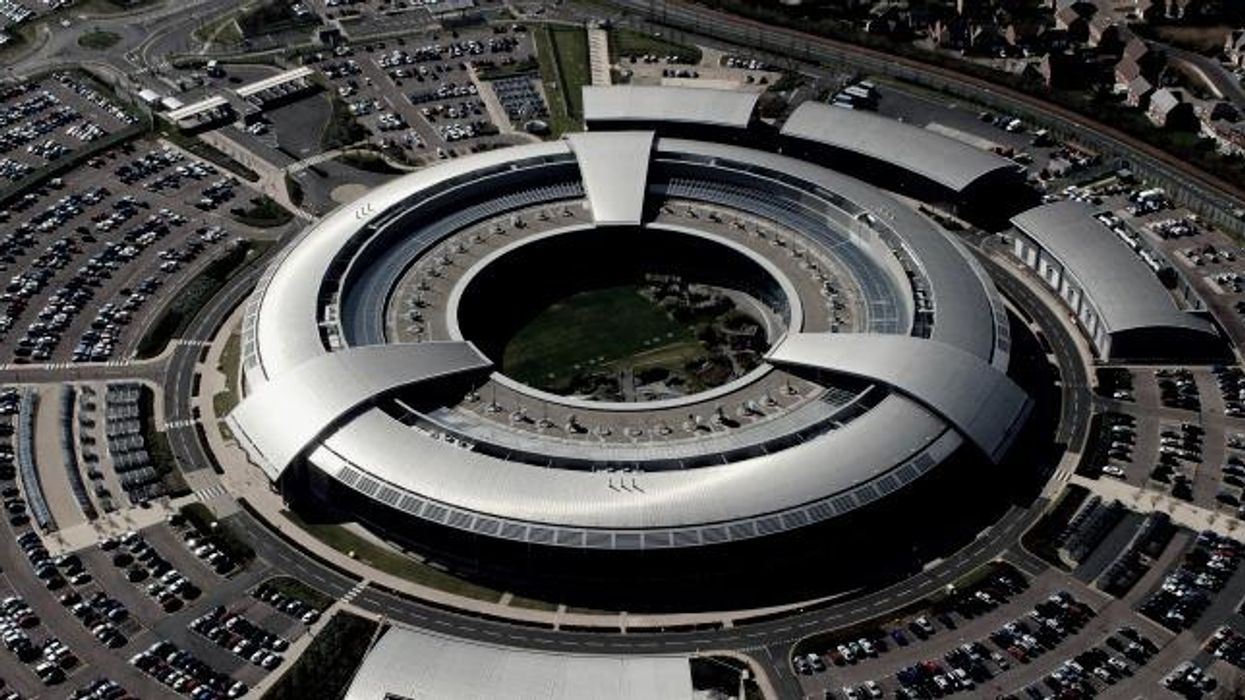 "Watch out. There's something not right here."
The ongoing probe into ties between Russia and affiliates of President Donald Trump was reportedly first spurred by international spy agencies that picked up "suspicious interactions," which they began sharing with the FBI, the Guardianreported on Thursday.
Speaking to a number of unidentified sources, journalists Luke Harding, Stephanie Kirchgaessner, and Nick Hopkins outlined how the international web of surveillance first picked up on "a pattern of connections that were flagged to intelligence officials in the U.S."
They report:
GCHQ first became aware in late 2015 of suspicious "interactions" between figures connected to Trump and known or suspected Russian agents, a source close to UK intelligence said. This intelligence was passed to the US as part of a routine exchange of information, they added.

Over the next six months, until summer 2016, a number of western agencies shared further information on contacts between Trump's inner circle and Russians, sources said. The European countries that passed on electronic intelligence--known as SIGINT--included Germany, Estonia and Poland. Australia, a member of the "Five Eyes" spying alliance that also includes the U.S., U.K., Canada, and New Zealand, also relayed material, one source said.

Another source suggested the Dutch and the French spy agency, the General Directorate for External Security or DGSE, were contributors.
The agencies, according to one source, "were saying: 'There are contacts going on between people close to Mr. Trump and people we believe are Russian intelligence agents. You should be wary of this.' The message was: 'Watch out. There's something not right here.'"
Wary of the Trump administration's recent accusation that the U.K. helped former President Barack Obama "wiretap" Trump during the 2016 presidential campaign, the Guardian specifies that the "alleged conversations were picked up by chance as part of routine surveillance of Russian intelligence assets," and that the GCHQ "was at no point carrying out a targeted operation against Trump or his team."
According to one source, Robert Hannigan, who at the time was director of GCHQ, "passed material in summer 2016 to the CIA chief, John Brennan. The matter was deemed so sensitive it was handled at 'director level.' After an initially slow start, Brennan used GCHQ information and intelligence from other partners to launch a major inter-agency investigation."
This is roughly around the same time that the FBI obtained an order from the Foreign Intelligence Surveillance Act (FISA) court to surveil Trump adviser Carter Page, which the Washington Postbroke news of on Wednesday.
The new reporting comes amid a whirlwind of international activity, including reports of recently strained relations with Russia after the U.S. took unilateral military action against its ally, the Syrian government, last week. Observers questioned whether the bombing, which was said to be carried out in retaliation for a deadly chemical gas attack on civilians, was a way for Trump to distract from his mounting domestic problems--including low approval ratings and the ongoing probes.
At this point, the FBI as well as intelligence committees in the U.S. House and U.S. Senate have open investigations into the Russian matter. One of the unnamed sources told the Guardian that at least one of those inquiries may "now have specific concrete and corroborative evidence of collusion...between people in the Trump campaign and agents of [Russian] influence relating to the use of hacked material."
News