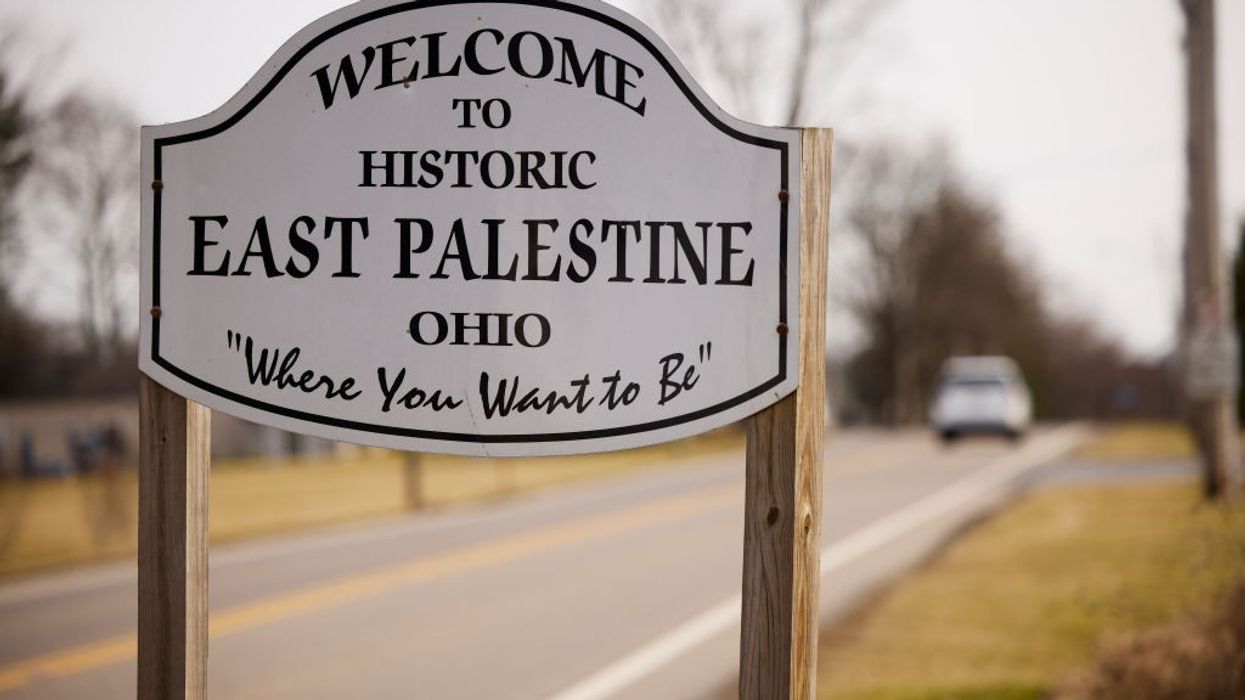 Attorney General Dave Yost is now suing the Norfolk Southern rail company on behalf of Ohio for the reckless endangerment of residents' health. The recent train derailment in East Palestine, Ohio required locals to evacuate their homes, adding to the ongoing list of recent environmental disasters in the US. Since then, the crisis has garnered much-deserved attention, including a federal attempt to utilize multiple agencies such as the Environmental Protection Agency (EPA) and Department of Transportation to support the community following the event.
What most people don't know is that less than 15 miles from East Palestine, there are two federal prisons housing thousands of incarcerated individuals and employing a large correctional staff to support its operations—a population unable to quickly escape such a disaster.
Unfortunately, it is nothing new that those who live and work within correctional facilities are exposed to environmental hazards. In fact, 134 federal and state prisons are located within a mile of a Superfund cleanup site, which are known to release toxins that are harmful to human health. Documenting this risk, recent research shows that correctional facilities in the Southwest are nearly six times more likely to have excess arsenic in their water systems than surrounding communities.
These environmental hazards aren't without health impacts, which could be one reason why both those impacted by incarceration and those who work in correctional facilities have shorter life expectancies than the general public. One such study provides evidence for this connection by showing that 13% of deaths in Texas prisons were related to excessive heat in facilities without air conditioning.
Environmental injustice examines how environmental hazards, such as air pollution and waste contamination, disproportionately impact racial/ethnic minority and poor communities as a result of intentional policies and lack of regulations. For example, researchers from the EPA have documented that Black individuals are at higher risk of being exposed to air pollution, confirming environmental injustice as a form of structural racism.
Further, while attention has been given to social phenomena such as redlining and zoning codes as key tenets of environmental injustice, the carceral state has not received as much attention in its role in exposing minority populations to environmental hazards. This is surprising given that correctional facilities are located in places that are unhealthy for humans and also that incarceration disproportionately impacted communities of color. Nearly 1 in 3 Black men will be incarcerated during their lives, and Black and Latinx are disproportionately represented in the corrections occupation. Thus, addressing environmental injustice requires attention towards abolishing mass incarceration.
Advocacy around these issues is being led by those most impacted, including JustLeadershipUSA—a national advocacy organization led by those who have been involved in the criminal legal system. I support the organization's call for the passage of the Correctional Facility Disaster Preparedness Act, a bill introduced by Senator Duckworth which would require the Bureau of Prisons to generate annual reports of disaster damage to Congress.


Further, the Biden-Harris administration has a unique opportunity to prioritize those within the carceral system in its environmental regulations and preparedness planning. A national gathering of those formerly and currently incarcerated as well as correctional staff and unions should be convened to discuss how to systematically include and prioritize them across parts of the administration focused on occupational and environmental health hazards, such as the EPA.
Last, in the case of East Palestine, Ohio, those who live and work in the nearby prisons must not be excluded in any legal actions taken moving ahead. A decade ago, a coal industry watchdog filed a lawsuit suing a company for dumping coal ash which was impacting nearby communities in rural Pennsylvania. The lawsuit included the 50 families in the town but failed to include the incarcerated individuals in the men's prison nearby. Under no circumstances should this be the case for lawsuits regarding the environmental health negligence in Ohio.
Mass incarceration has been woven into the fabric of American society, especially for Black, Brown, and poor communities. With our current climate crisis, another environmental disaster will probably happen sooner than any of us would like. Achieving environmental justice requires prioritizing and including those who live and work in correctional facilities as a high-risk population for environmental hazards - and it has to start now because answering the calls for justice is long overdue.
Opinion