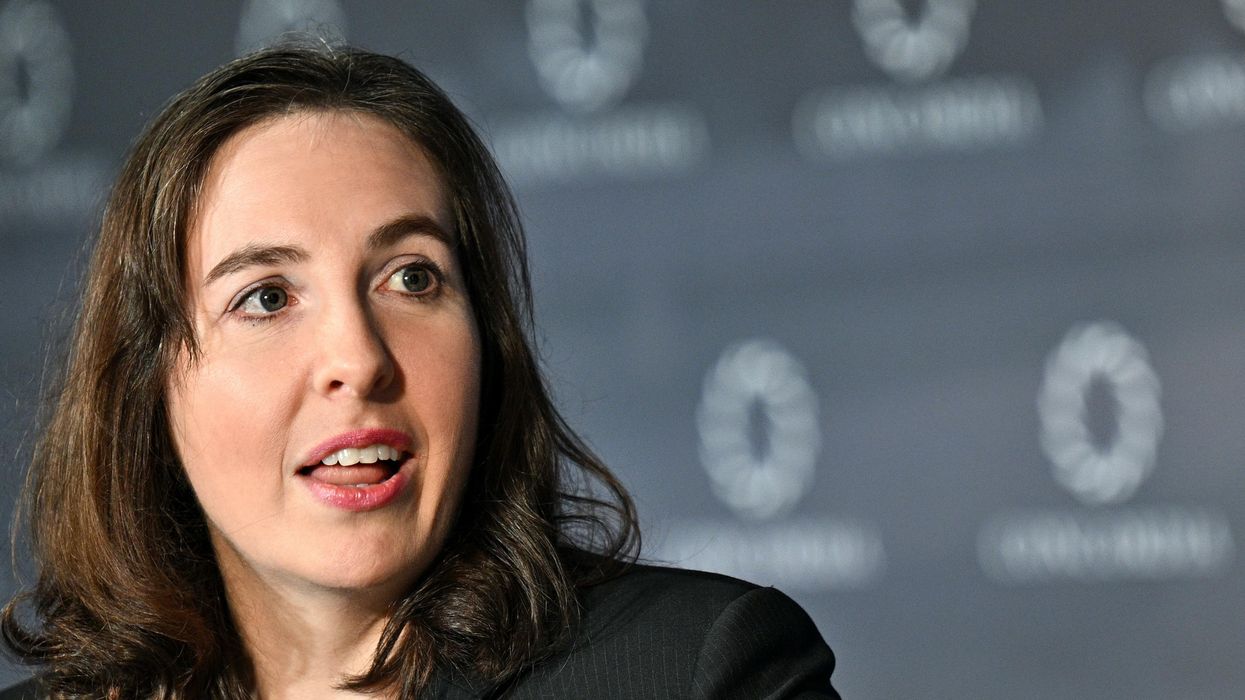 The Republican threatened to divest from financial institutions including JPMorgan Chase and Citigroup—widely accused of failing to meet even modest climate goals—under a state law banning "energy company boycotts."
Kentucky's Republican treasurer on Tuesday threatened to divest from 11 financial institutions—including major fossil fuel investors—that she falsely claimed were "engaged in energy company boycotts" in violation of commonwealth law.

"When companies boycott fossil fuels, they intentionally choke off the lifeblood of capital to Kentucky's signature industries," Treasurer Allison Ball said in a statement. "Traditional energy sources fuel our Kentucky economy, provide much-needed jobs, and warm our homes. Kentucky must not allow our signature industries to be irreparably damaged based upon the ideological whims of a select few."
In the same statement, Ball's office said that "all listed financial companies must stop engaging in the energy company boycott to avoid becoming subject to divestment."

Last year, Kentucky's Republican-dominated Legislature passed, and Democratic Gov. Andy Beshear signed into law, S.B. 205, which takes aim at environmental, social, and governance (ESG) investing, a set of criteria that include companies' policies for addressing the climate emergency.
Republicans have derided ESG as "woke" investing. Numerous GOP-led states have divested billions of dollars from targeted investment firms—even when doing so harms them financially.
Ball's list includes BlackRock—one of the world's largest investors in fossil fuels and deforestation—as well as institutions such as JPMorgan Chase and Citigroup, which also rank among the top fossil fuel industry financiers, according to Bloomberg. Climate campaigners have criticized many of the financial institutions on Ball's list for failing to meet even the modest climate goals they've set for themselves.
\u201cToday I am releasing my office\u2019s first list of financial companies that boycott energy companies. 11 institutions are listed. These institutions are subject to divestment by state governmental entities for boycotting energy companies. \n\nRead more here: https://t.co/OlQe4pfSMj\u201d

— Treasurer Ball (@Treasurer Ball) 1672766364
"The fact is that we are among the largest financers of the U.S. traditional and renewable energy industries, including in Kentucky, where we serve some of its largest energy companies and utilities," JPMorgan Chase spokesperson Trish Wexler toldBloomberg. "We believe our business practices are in line with Kentucky law, and we are hopeful a deeper look at these facts would lead to reconsideration."
BlackRock spokesperson Christopher Van Es told Bloomberg that "on behalf of our clients, we have invested approximately $276 billion in energy companies globally. BlackRock does not boycott energy companies and will continue to be investors across the energy sector."
Ball's office gave state agencies 30 days to say whether they hold investments in any of the listed financial institutions, and 90 days to "cease boycotting energy companies in order to avoid divestment."
"Treasurer Ball has long been a national leader in the fight against harmful ESG schemes which hurt our economy, threaten our national security, and prioritize political goals above financial returns," the treasurer's office said. "The compilation of this list is the latest in a series of her efforts to oppose this dangerous practice."
News