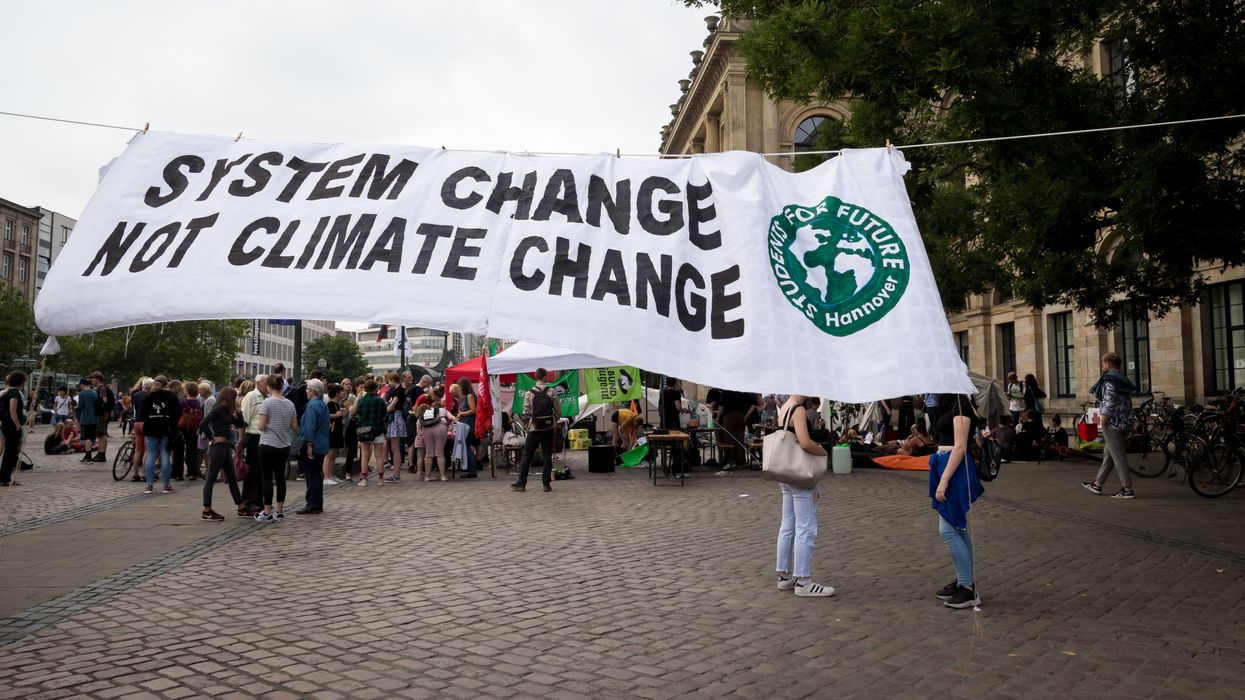 "We still have a chance to change the broken economic system that puts profit and overconsumption before people and nature," said Greenpeace International.
Campaigners and researchers who calculate "Earth Overshoot Day" each year called on policymakers to help "move the date" on Tuesday as they announced the planet has already reached the date when humanity has used more natural resources than the Earth can regenerate in a year.
August 2 marks 2023's Earth Overshoot Day—coming five days later than it did last year but months earlier than in 1971, when the day was first recorded by experts.
The date shows a clear trend towards overshoot days occurring closer to the beginning of the year, according to the Global Footprint Network (GFN).
The organization produces the estimate each year using data from the United Nations showing each country's ecological footprint and the Earth's ability to absorb waste and produce renewable resources, also known as its biocapacity,
Earth Overshoot Day is directly linked to the climate emergency and the effects of planetary heating, said GFN, as each country's ecological footprint includes its fossil fuel emissions.
"Persistent overshoot leads to ever more prominent symptoms including unusual heatwaves, forest fires, droughts, and floods with the risk of compromising food production," Steven Tebbe, CEO of the organization, told Euronews.
Slashing global emissions by 43% by the end of the decade would push back the date by 19 days each year between now and 2030, Euronews reported.
Cutting food waste in half would move the date back by 13 days, as would replacing 50% of all miles driven by cars with public transportation, biking, and walking.
With 70-80% of all people expected to live in urban areas by 2050, said GFN, "smart city planning and urban development strategies are instrumental to making sure there is enough biological regeneration to avoid excessive human demand that would erode it."

In one interactive feature called "Power of Possibility," the organization outlines dozens of specific solutions which could help humans conserve the world's resources each year, including:
Overall,
said
Friends of the Earth
Europe, "the only future-proof solution" to increasingly early Earth Overshoot Days is "moving beyond the economic growth-based system."
"The broken economic system is designed for the elite, but it can be redesigned to put people and nature at the forefront," said Greenpeace International. "We have the power to change the system."
News