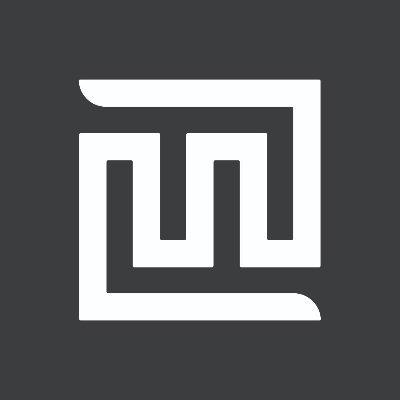 For Immediate Release
Contact:
Cassidy DiPaola, cassidy@fossilfree.media, 401-441-7196
As Idalia Threatens Florida, It's Time to Hold Big Oil Accountable for Climate Disasters
As Hurricane Idalia bears down on Florida, climate activists, scientists, public officials and lawyers are increasingly focused on the need to hold Big Oil accountable for climate disasters.
"As we Floridians face the devastation of yet another massive hurricane, we know exactly who is responsible for making these countless disasters exponentially worse: the Big Oil CEOs profiting off the climate crisis and their political allies," said Yoca Arditi-Rocha, Executive Director of the CLEO Institute in Florida. "Big Oil CEOs and politicians like Ron Desantis must be held accountable for knowingly fuelling the climate crisis that heats our oceans and strengthens deadly storms — then leading the fight to strip away resources our state could use to respond. Holding Big Oil, and their enabling politicians, accountable for these disasters is one of the clearest ways to build climate resilience and ensure their greed doesn't continue to put Florida families' lives on the line."
"It's hard to see the people and places I love suffering after yet another climate disaster. But the truth is, Florida is standing out as an example of what a world ruled by fossil fuel executives and the politicians they employ looks like" said John Paul Mejia, a Miami native and National Spokesperson for the Sunrise Movement. "By turning down millions of dollars in climate investments while people suffer, Governor DeSantis has shown he's more willing to shield Big Oil Executives from accountability than serve the people of Florida. My generation won't forget this and we will do anything in our power to defeat politicians like him."
The threats posed this week to Florida by Hurricane Idalia are just the latest in a string of extreme weather and disasters exacerbated by the climate crisis this summer. July was the hottest month on record, within the hottest year on record – a year that has been marked by deadly and tragic disasters ranging from the devastating wildfires in Maui, a searing heat wave across much of Europe and United States, and record flooding in Italy, Cuba, Brazil, India and beyond.


Meanwhile, the fossil fuel industry has continued to drive up prices and rake in massive profits, all while walking back their own climate commitments. Just this week, ExxonMobil announced that it predicted the world would fail to meet its 2050 climate targets, while taking no responsibility for its own role in the failure.
In response, a growing global movement of climate activists, scientists, politicians, and lawyers is working to finally hold the fossil fuel industry accountable for climate damages. 2023 has already been a "watershed year" for climate lawsuits, with courts in Indonesia, South Africa, Mexico, the United States, and beyond hearing cases and issuing judgements that hold the industry accountable for pollution, human rights abuses, and climate damages.
"It's time to hold Big Oil accountable for the climate disasters they're fueling," said Jamie Henn of Fossil Free Media, which recently purchased billboards in the hottest cities in America blaming the heat waves on Big Oil. "Big Oil executives are sitting in cushy corner offices making massive profits while people in Florida, Hawaii and all over the world are losing their homes, businesses, and lives. Finally holding this industry accountable for the damage they're causing has become a major priority for the global climate movement."
In the United States, more than two dozen cities and states are suing Big Oil for climate damages or lying to the public about the risks associated with their product. In April, the Supreme Court ruled that these cases could move forward in state court, a major defeat for oil companies who were hoping to dismiss the lawsuits at the federal level. Along with suing fossil fuel companies, young people have also brought cases against the federal government and states, including in Montana, where youth won a "game changer" lawsuit to force the state to account for climate impacts when considering new fossil fuel development.
"This lawsuit is about accountability," said former Maui County Mayor Michael Victorino at a 2019 press conference announcing the county's intention to sue the industry. "Fossil fuel companies knew — their own experts warned them — about the potentially 'severe' or 'catastrophic' effects of doing business as usual, and the damage that could be caused by producing, marketing and selling their products."
Experts predict that the number of climate liability lawsuits will only increase as more communities are faced with devastating climate disasters and the resulting clean up and recovery costs.

Fossil Free Media is a nonprofit media lab that supports the movement to end fossil fuels and address the climate emergency.
LATEST NEWS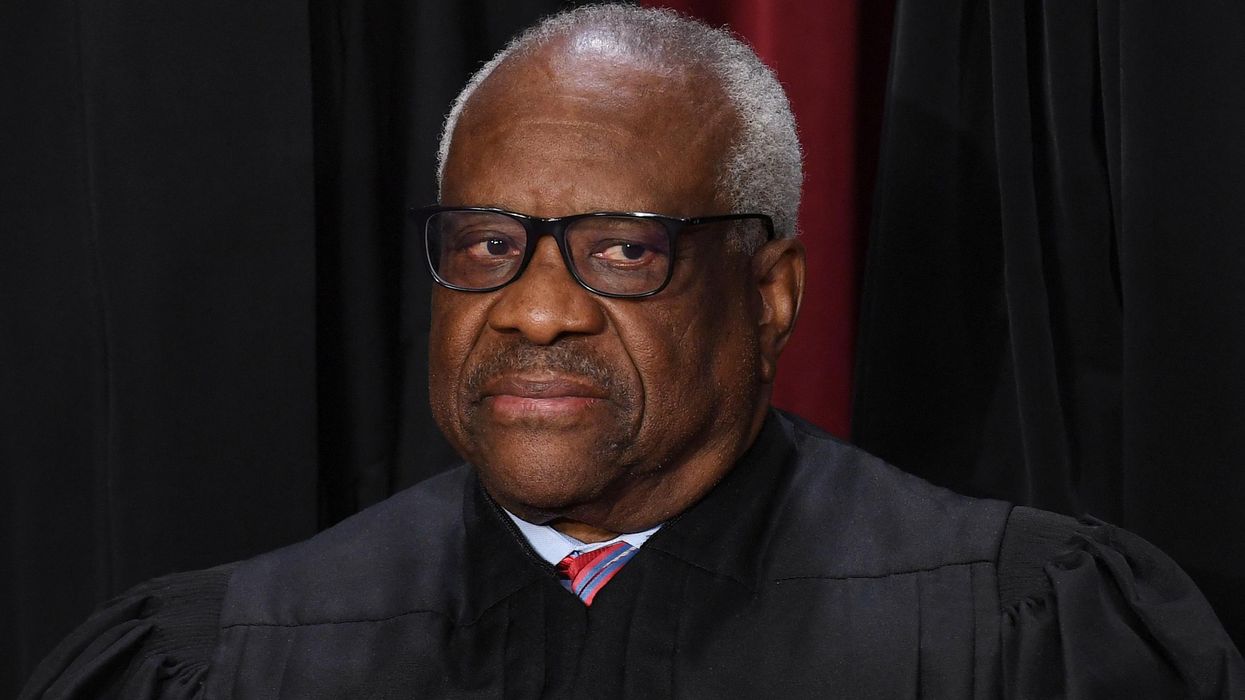 "Crow's interest in these cases is unambiguous, as is the depth of Thomas' relationship with his patron," said the head of the Revolving Door Project.
"It is a travesty that Clarence Thomas failed to recuse himself in yet another case from which his right-wing donors could directly benefit," said Revolving Door Project executive director Jeff Hauser in a statement. "Justice Thomas' billionaire benefactor Harlan Crow has a vested interest in weakening rent control laws across the country to buttress his real estate empire's profits."
The Supreme Court in recent months has faced calls for new ethics rules, a U.S. Department of Justice probe, and Thomas' resignation in response to revelations about his relationship with Crow and other rich GOP donors. In addition to treating Thomas to luxury vacations, Crow bought his mother's house and contributed to the private school tuition for a great-nephew he raised.
"Justice Thomas' billionaire benefactor Harlan Crow has a vested interest in weakening rent control laws across the country to buttress his real estate empire's profits."
"Crow's industry lobbyist of choice, the National Multifamily Housing Council, filed an amicus brief urging the 2nd Circuit to take up the challenge to New York City's rent control law in 2021," Hauser noted. "While the NMHC did not file a brief for the case before the Supreme Court, there should be little doubt that Thomas and his clerks are aware of NMHC's, and therefore Crow's, interest in the case."
As The New York Timesreported Monday, "Other petitions asking the Supreme Court to rule on aspects of the regulations are pending, and the justices may yet agree to consider one or more of those cases."
Given that, "the threat from the Thomas-Crow relationship remains imminent," Hauser stressed. "We call on Thomas to immediately recuse himself from two additional challenges to New York City's rent control law relisted for the October 6th conference by the court: 74 Pinehurst LLC v. New York (22-1130) and 335-7 LLC v. City of New York. Crow's interest in these cases is unambiguous, as is the depth of Thomas' relationship with his patron Crow."
The recusal demand comes after the Revolving Door Project in July released a report on Crow's ties to the National Multifamily Housing Council, including that—as the group highlighted Monday—NMHC Chair Ken Valach is CEO of three subsidiaries of his company Crow Holdings.
Thomas and other members of the court have also recently faced calls to recuse themselves from other cases due to similar conflicts. For example, he and fellow right-wing Justice Samuel Alito are under pressure to not be involved in Consumer Financial Protection Bureau v. Community Financial Services Association of America, which they are set to hear arguments for on Tuesday.
As Common Dreamsreported earlier Monday, in response to concerns about that case, Stand Up America's Brett Edkins said that "Justices Thomas and Alito are shamelessly thumbing their noses at judicial ethics, living the high life on GOP billionaires' dime. While they bask in luxury, the court's conservative supermajority is ruthlessly stacking the deck in favor of the wealthy and powerful, while chipping away at the freedoms of everyday Americans."
Although Thomas' involvement in the court's decision to not hear the New York rent stabilization case was cause for concern, advocates in the city still cautiously welcomed the outcome—while recognizing the threats to the protections for renters loom.
"It's definitely positive news that CHIP was denied and we hope that the same will happen in the other two cases," Ed Josephson of the Legal Aid Society, co-counsel for tenant groups who joined all of the related suits, toldCity Limits.
"I think I'm optimistic that the other petitions will be denied," he said, "because all of them are contrary to long-standing precedent."
News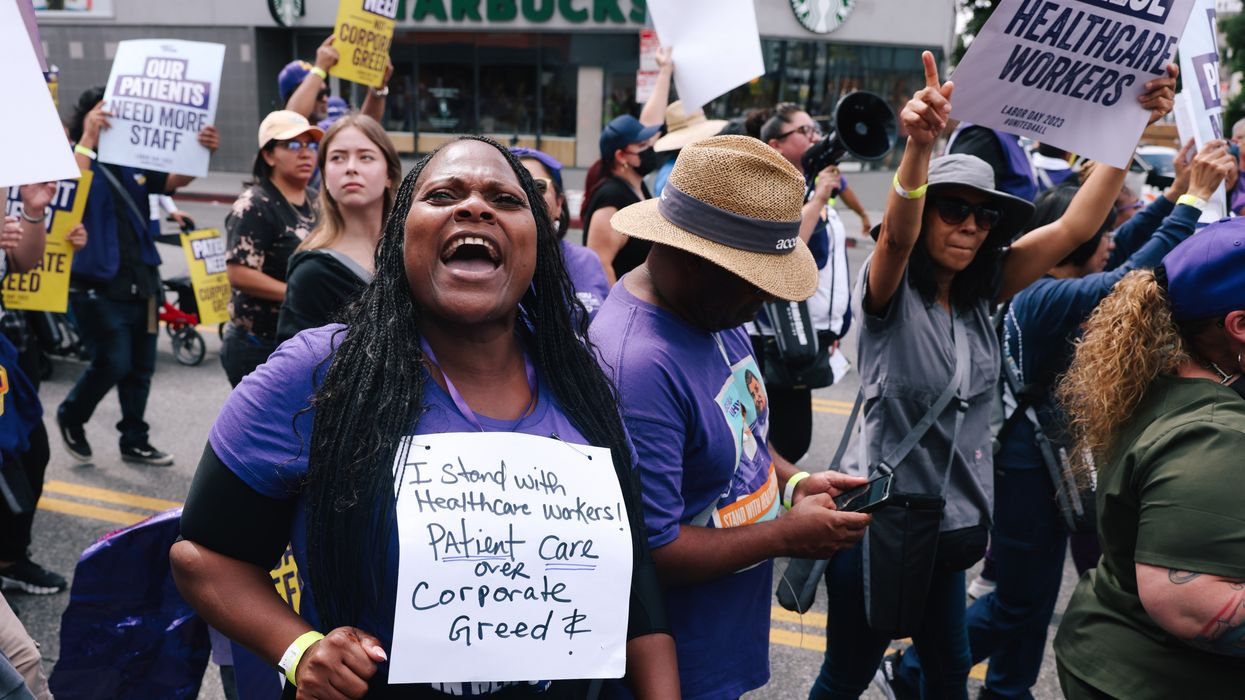 "We're burning ourselves out trying to do the jobs of two or three people, and our patients suffer when they can't get the care they need due to Kaiser's short-staffing," said one Kaiser Permanente worker.
In what's expected to be the largest-ever U.S. healthcare worker strike, more than 75,000 Kaiser Permanente employees in six states and Washington, D.C. are set to stop working for three days starting Wednesday to protest what they say are unfair working conditions and unsafe staffing levels at hundreds of hospitals and clinics across the country.
The Coalition of Kaiser Permanente Unions—which represents 85,000 KP workers in eight unions—began its national bargaining process in April in anticipation of worker contracts expiring at the end of September. Union members are seeking across-the-board raises of between 5.75%-6.5%; KP is offering 3%. Additionally, workers want protections against subcontracting and outsourcing, better performance-sharing bonuses, an improved retiree medical plan, and unionization rights for employees of nonunion entities acquired by the KP.
In a 2022 survey of 33,000 KP employees, two-thirds of respondents said they've seen patient care delayed or denied due to short staffing during the Covid-19 pandemic.
"Kaiser executives are refusing to listen to us and are bargaining in bad faith over the solutions we need to end the Kaiser short-staffing crisis," said Jessica Cruz, a licensed vocational nurse at Kaiser Los Angeles Medical Center. "I see my patients' frustrations when I have to rush them and hurry on to my next patient."
"That's not the care I want to give," Cruz added. "We're burning ourselves out trying to do the jobs of two or three people, and our patients suffer when they can't get the care they need due to Kaiser's short-staffing."
Based in Oakland, California, KP—which operates 39 hospitals and more than 700 medical offices staffed by over 300,000 workers and serving nearly 13 million patients—is the nation's largest nonprofit healthcare provider.
According to a statement from the coalition:
Kaiser has reported $3 billion in profits in just the first six months of this year. Despite being a nonprofit organization—which means it pays no income taxes on its earnings and extremely limited property taxes—Kaiser has reported more than $24 billion in profit over the last five years. Kaiser's CEO was compensated more than $16 million in 2021, and 49 executives at Kaiser are compensated more than $1 million annually. Kaiser Permanente has investments of $113 billion in the U.S. and abroad, including in fossil fuels, casinos, for-profit prisons, alcohol companies, military weapons, and more.
Workers in California, Colorado, Washington, Oregon, Maryland, Virginia, and Washington, D.C. will take part in the strike.
KP communications manager Hilary Costa toldHealthcare Dive Monday that "the best place to reach an agreement is at the bargaining table. We will ask our employees to reject any call to walk away from their jobs."
However, 30-year KP employee Maria Jostes told the outlet that while "there used to be this real collaborative problem-solving approach," over the past five or six years there's been "a culture shift from folks at the very top."
The imminent Kaiser strike comes amid a surge in U.S. labor organizing and action, including the expanding United Auto Workers strike and the Hollywood writers' strike, which ended last week with union members now voting on a tentative three-year contract.

News
"By embarking on mining in the deep sea without sufficient knowledge, we risk destroying unique nature, eradicating vulnerable species, and disrupting the world's largest carbon sink," said one advocate.
Calling on Norway to "live up to the responsibilities" it has as co-chair of an international panel on sustainable oceans, more than 30 climate and conservation organizations on Monday delivered a letter to nearly two dozen Norwegian embassies on all continents, intensifying global outcry over plans for deep-seabed mining in the Arctic.
The groups, including Greenpeace, Sustainable Ocean Alliance, and the Blue Climate Initiative, called on officials to abandon plans to open 281,000 square kilometers—an area nearly the size of the United Kingdom—to deep-sea mining, saying the world currently lacks "the robust, comprehensive, and credible scientific knowledge to allow for reliable assessment of impacts of deep-sea minerals extraction, including impacts on the planet's life-support systems and human rights."
Therefore, they said, the plan violates Norway's "ambition to act according to a knowledge-based and precautionary approach."

"By embarking on mining in the deep sea without sufficient knowledge, we risk destroying unique nature, eradicating vulnerable species, and disrupting the world's largest carbon sink," said Sofia Tsenikli, global campaign lead for the Deep Sea Conservation Coalition. "At a time when humanity is racing against the clock to tackle both the climate crisis and the biodiversity crisis, we should protect nature—not destroy it."
"European countries like France, Germany and Spain have taken a precautionary position, advocating a precautionary pause, a moratorium or a ban on deep-sea mining."

Mining companies have lobbied for deep-sea mining, claiming it is necessary to source cobalt and copper, but advocates have noted that the minerals are already found elsewhere on the planet and have warned that the mining process could disturb the habitat of thousands of marine species.
The advocates behind Monday's letter, which was delivered on the day Norway's parliament began its autumn session, noted that the country's co-chair on the High-Level Panel for a Sustainable Ocean Economy—Palau—is among a growing number of governments that have urged caution regarding deep-sea mining.
"European countries like France, Germany and Spain have taken a precautionary position, advocating a precautionary pause, a moratorium or a ban on deep-sea mining," wrote the groups. "Scientists, Indigenous groups, fisheries and seafood organizations, civil society organizations, and major businesses including Storebrand, BMW, and Google are all calling for a stop to deep-sea mining. The European Investment Bank has excluded deep-sea mining from its investments as it is deemed 'unacceptable in climate and environmental terms,' and the European Parliament has called for a moratorium multiple times."
The international coalition further called on Norwegian Prime Minister Jonas Gahr Støre to "step back from the brink of introducing this destructive industry and to support a global moratorium on deep sea mining."
The letter was sent a week after Greenpeace activists confronted Støre and other Norwegian Labour Party politicians with a 45-foot long octopus model that displayed a banner reading, "Don't destroy my home."
Greenpeace campaigners in Denmark shared on social media that on Monday, the letter was delivered by an activist dressed as a jellyfish.
"Norway opening for deep-sea mining while chairing the international Ocean panel, and committing to 100% sustainable use of its waters, is hypocrisy and risks destroying both ecosystems in the vulnerable Arctic and Norway's reputation internationally," said Louisa Casson, senior campaigner for the group's Stop Deep-Sea Mining campaign. "If Norway decides to proceed with their plans, they must give up their seat in the Ocean panel to a state that delivers on ocean protection."

News
Independent, nonprofit journalism needs your help.
Please Pitch In
Today!