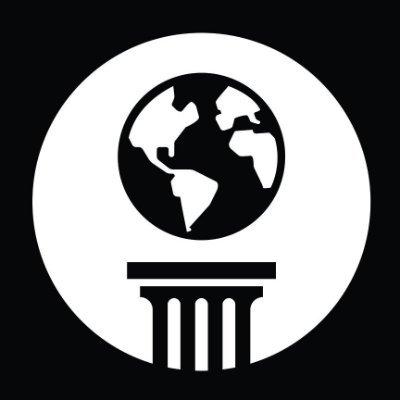 For Immediate Release
Contact:
Email:,info@earthjustice.org
Groups File Legal Challenge to Stop "Bomb Trains"
A proposed new federal rule poses major explosion risk throughout U.S.
WASHINGTON
Earthjustice filed a legal challenge today on behalf of several groups against a dangerous federal rule that would allow trains to travel the country filled with an unprecedented amount of explosive liquefied natural gas.
The liquefied natural gas from just one rail tank car--without even considering a whole train--could be enough to destroy a city.
"It would only take 22 tank cars to hold the equivalent energy of the Hiroshima bomb," said Earthjustice attorney Jordan Luebkemann. "It's unbelievably reckless to discard the critical, long-standing safety measures we have in place to protect the public from this dangerous cargo. That's why we're filing this challenge."
If it escapes containment, liquefied natural gas rapidly expands by 600 times its volume to become a highly flammable gas-and can turn into a "bomb train." In one of the worst examples of the danger, 131 people were killed and a square mile of Cleveland, Ohio, was destroyed when liquefied natural gas escaped from a tank farm, flowed into the city's sewer system and ignited in 1944.
Earthjustice filed today's legal challenge to the Pipeline and Hazardous Materials Safety Administration's rule on behalf of the Center for Biological Diversity, the Clean Air Council, the Delaware Riverkeeper Network, the Environmental Confederation of Southwest Florida, the Mountain Watershed Association, and the Sierra Club.
"There's a very good reason liquefied natural gas has never been shipped by rail in this country, and that's because it's wildly unsafe," said Joseph Otis Minott, Executive Director and Chief Counsel of the Clean Air Council. "I don't want these dangerous trains going through my neighborhood, and trust me, you don't either."
Under current federal law, it's considered too dangerous to carry liquefied natural gas in tank cars. It can only be transported by truck and--with special approval by the Federal Railroad Administration--by rail in approved United Nations portable tanks. UN portable tanks are relatively small tanks that can be mounted on top of semi-truck trailer beds or on railcars.
"This reckless plan to move explosive fracked gas by rail poses a dire threat to workers and communities, all for the sake of benefiting the fossil fuel industry," said Sierra Club Senior Attorney Nathan Matthews. "We will not allow this dangerous plan to go unchallenged."
The federal effort to cut critical safeguards for liquefied natural gas started on April 10, 2019, when President Donald Trump issued an executive order directing the Pipeline and Hazardous Materials Safety Administration to initiate rulemaking to allow liquefied natural gas transport by rail. Tanker rail cars can hold roughly three times the volume of the UN portable tanks. Other than two isolated experiments on Alaska and Florida rail lines with the UN portable tanks, and one special-permit recently issued by PHMSA for transport between Pennsylvania and New Jersey, rail-based liquefied natural gas shipments have been effectively banned in the U.S., and for good reason.
The proposed rule would allow liquefied natural gas transport by rail in tanker cars that cannot withstand high-speed impacts. These rail cars are untested and unproven.
"Under this new rule, it's only a matter of time before we see an explosion in a major population center," said Emily Jeffers, an attorney with Center for Biological Diversity. "Since the Trump Administration isn't upholding its duty to protect the American people from disaster, we're taking them to court."
Liquefied natural gas can also produce a BLEVE, or "boiling liquid expanding vapor explosion." During a BLEVE, pressurized liquid 'explodes' both chemically and physically (simultaneously vaporizing and combusting). A BLEVE creates three primary dangers: a blast wave, projections of the container fragments, and in the case of flammable vapors, a fireball.
In 2013, a train carrying crude oil-less explosive than liquefied natural gas-derailed in Lac Megantic, Quebec. The resulting fire led to BLEVEs of numerous tank cars, which leveled the town center and killed 47 people. A BLEVE of a liquefied natural gas tank car would potentially produce a fireball up to a mile wide and would be significantly more powerful than what happened in Lac Megantic.
"These railcars are moving bombs," said Becky Ayech, president of the Environmental Confederation of Southwest Florida, one of the groups which joined the legal challenge.
The Pipeline and Hazardous Materials Safety Administration's rule proposes no restrictions on the number or distribution of liquefied natural gas tanker cars in a particular train, nor on the routes these trains may travel.
Under the rule, bomb trains would be subject to a voluntary speed limit of up to 50 mph through densely-populated cities. Officials at the Federal Railroad Administration have noted that tank cars are unlikely to survive impacts at even 30 mph.
"Bringing such a dangerous substance through the heavily used railway along the Youghiogheny River (in Pa.) is a disaster waiting to happen due to failing infrastructure, the proximity to an invaluable drinking water source, and the threat to thousands of visitors enjoying Ohiopyle State Park, known as the crown jewel of PA State Parks," said Youghiogheny Riverkeeper Eric Harder. "An explosion or spill would destroy the river and communities that depend on it. Landslides from the rail can be seen while floating down the Lower Yough, one of the busiest sections of whitewater rafting in the US. The steep terrain, combined with the impacts from climate change and outdated infrastructure, are a recipe for destruction."
"When the Pipeline and Hazardous Materials Safety Administration rushed through this reckless proposal to transport liquefied natural gas in railcars that were designed 50 years ago and never tested or used for liquefied natural gas, it was clear this rulemaking presented a threat that must be vigorously challenged," said Tracy Carluccio, Deputy Director of the Delaware Riverkeeper Network. "It is unconscionable to expose the public and the environment to the risk of a liquefied natural gas catastrophe and the unavoidable consequences of the cradle to grave impacts of fracking, especially considering the unique dangers of liquefied natural gas and the known human health and environmental costs of shale gas development. We join with or partners today to appeal for the protection we need from this wrong-headed federal rulemaking."
Earthjustice is a non-profit public interest law firm dedicated to protecting the magnificent places, natural resources, and wildlife of this earth, and to defending the right of all people to a healthy environment. We bring about far-reaching change by enforcing and strengthening environmental laws on behalf of hundreds of organizations, coalitions and communities.
800-584-6460
LATEST NEWS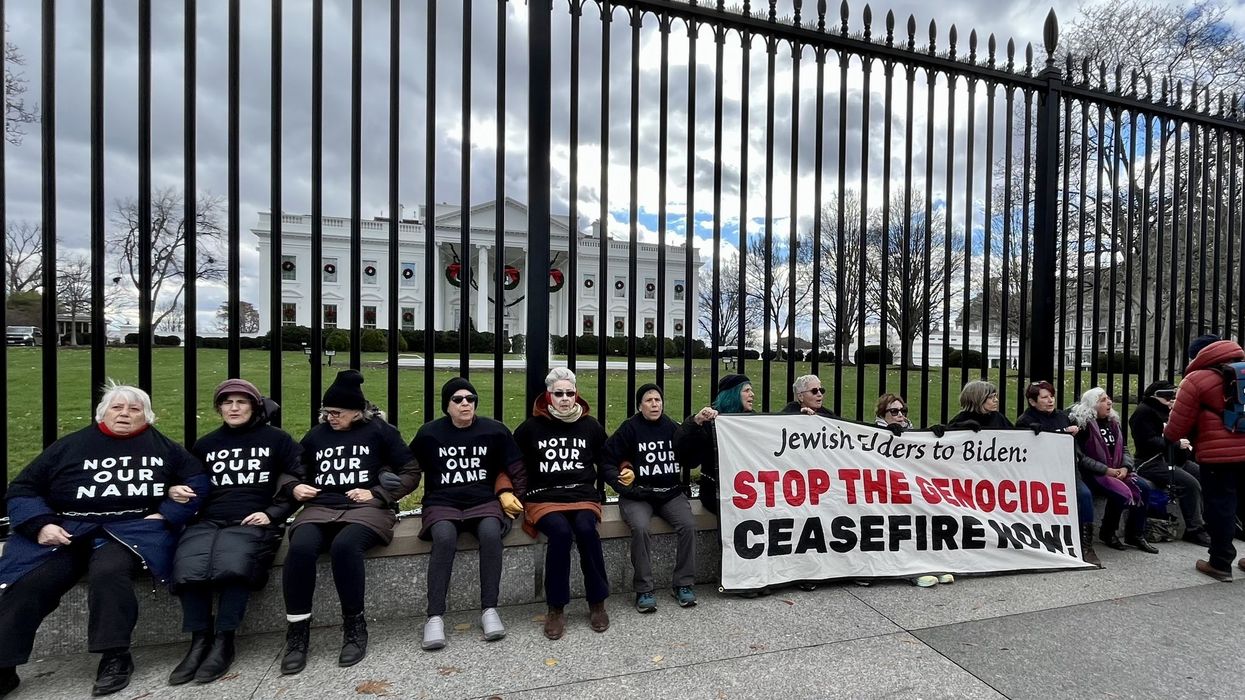 "Don't let them tell you it's complicated," said one participant. "Palestinians are being slaughtered. Not just by bombs—also by starvation. It has never been more important that we act."
A group of Jewish elders chained themselves to the fence in front of the White House on Monday to demand that President Joe Biden end his opposition to a permanent cease-fire in the Gaza Strip, where virtually the entire population is going without adequate food, clean water, and proper medical treatment as Israel's assault continues with no end in sight.
"Biden, Biden, pick a side, cease-fire not genocide!" chanted the demonstrators, who wore shirts that read "Not in Our Name."
Eighteen women took part in the civil disobedience, which came hours before the White House's annual Hanukkah Party.
"Don't let them tell you it's complicated," said Karen Ackerman, former political director of the AFL-CIO and a participant in Monday's protest. "Palestinians are being slaughtered. Not just by bombs—also by starvation. It has never been more important that we act."
As they were chained to the White House fence, the elders read aloud the names of Palestinians who have been killed by Israeli forces since October, starting with 93-year-old Mahdiya Abdullah Abdul Wahab Halawa.
"My family survived the Holocaust, so I know the price of silence," said Deb Kaplan, a reproductive justice and maternal child health advocate. "I refuse to be silent now."
The protest came amid a global day of action calling for an end to Israel's assault on Gaza following the U.S. veto of a cease-fire resolution at the United Nations Security Council late last week.
As the elders chained themselves to the White House fence, demonstrators gathered in the Senate atrium to demand that the U.S. stop providing arms to the Israeli military, which has used American-made weaponry to commit atrocities in the Gaza Strip.
The U.S. Senate is currently debating a foreign aid supplemental package that includes more than $10 billion in military assistance for Israel, which already receives nearly $4 billion a year in U.S. military aid.
On Friday, the U.S. State Department formally moved to bypass the congressional review process to rush 13,000 rounds of tank ammunition to Israel. As The New York Timesreported, the State Department notified congressional committees that it was moving forward with the sale just before midnight on Friday.
"Our district didn't send President Biden to the White House to have him facilitate the killing of innocent civilians. We didn't turn out in huge numbers to elect President Biden to have him supply the bombs for a genocide," Rep. Rashida Tlaib (D-Mich.) said in a statement Monday. "This administration's refusal to acknowledge the human dignity of Palestinians is disturbing, and actions like this speak loud and clear."
Biden administration officials have publicly urged Israel to take concrete steps to protect civilians in Gaza, but there's no evidence Israel has altered its indiscriminate approach. According to one estimate, 90% of the more than 21,022 people that Israeli forces have killed over the past two months have been civilians.
"Israel is murdering elders, children, doctors, journalists, scholars, poets," said Rosalind Petchesky, who joined Monday's protest outside the White House. "We demand an end to this cataclysmic nightmare."
News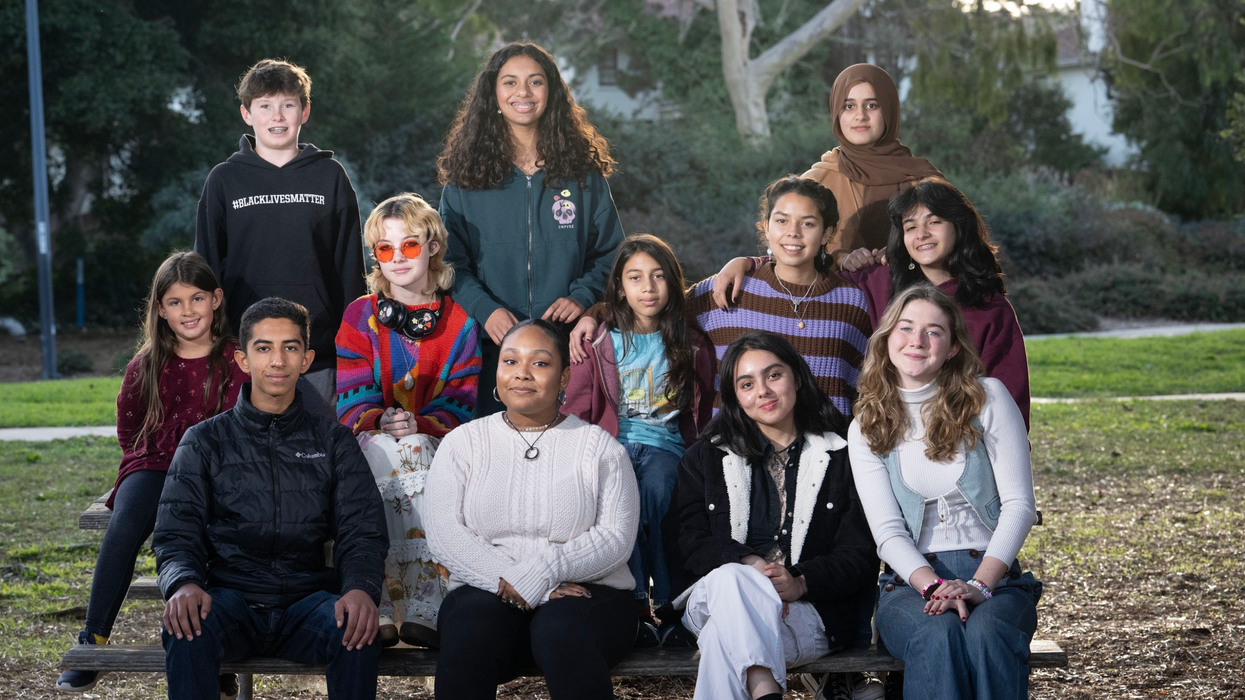 "We're challenging the EPA's failure to protect us. The air we breathe has become a casualty of their opposition."
As the United Nations climate talks cast a spotlight on the fossil fuel-driven climate emergency, the U.S. law firm Our Children's Trust on Sunday launched a constitutional lawsuit against the Biden administration on behalf of 18 California children "growing up with polluted air and a government-imposed and -sanctioned climate crisis."
Filed in the U.S. District Court in the Central District of California, the complaint takes aim at the federal government, the Environmental Protection Agency, and its administrator, Michael Regan, arguing that the "EPA's conduct in controlling the pollution that enters the nation's air actively discriminates against children, and these plaintiffs, knowingly causing them disproportionate harm compared to similarly situated adults and burdening them with a lifetime of hardship."
Avroh, a 14-year-old plaintiff, said in a statement Monday that "we are experiencing what no one should have to experience. We're facing constitutional negligence. We're challenging the EPA's failure to protect us. The air we breathe has become a casualty of their opposition."
Another plaintiff, 8-year-old Neela, said that "I believe kids can make a difference and the Earth needs our help. I want to help protect the people and places I love. I'm excited to be a part of this case and be a voice for all kids who deserve a healthy environment."
"We feel a constant worry about the future, and all around us no one is moving fast enough."
Catherine Smith, of counsel to Our Children's Trust—which secured a landmark victory while representing Montana youth in state court earlier this year—argued that "in times like this, when the legislative and executive branches have breached their obligation to young people by intentionally allowing climate pollution and explicitly discounting children's lives in some political or economic calculus fully aware of its consequences to youth, courts must serve as a constitutional backstop to end it."

The plaintiffs—who are ages 8-17—are seeking "a declaratory judgment that as children they are entitled to a heightened level of
judicial review over government conduct that burdens them with lifetimes of hardship, that they are members of a constitutionally protected class, and that defendants have violated their constitutional rights," according to the complaint.
"They also seek declaratory relief that defendants have infringed their fundamental rights to life, including their personal security and happiness, and in so doing have also acted outside the scope of their delegated authority," the filing adds. "Plaintiffs seek further relief as deemed necessary and proper to enforce a declaratory judgment after the facts are found and the legal conclusions of the district court are rendered on a full evidentiary record."
Noah, a 15-year-old plaintiff, warned that "time is slipping away, and the impact of the climate crisis is already hitting us directly. We are running from wildfires, being displaced by floods, panicking in hot classrooms during another heatwave."
"We feel a constant worry about the future, and all around us no one is moving fast enough," Noah noted. "The Constitution guarantees every American the rights to life, liberty, and the pursuit of happiness including and especially children."
Our Children's Trust chief legal counsel Julia Olson declared that "these children are rising up from fire, smoke, heat, and flood to share their stories of physical harm and despair, along with their clarion call to adults—'our equal rights to life matter as much as yours.'"
"There is one federal agency explicitly tasked with keeping the air clean and controlling pollution to protect the health of every child and the welfare of a nation—the EPA," she continued. "The agency has done the opposite when it comes to climate pollution and it's time the EPA is held accountable by our courts for violating the U.S. Constitution and misappropriating its congressionally delegated authority."
In addition to representing youth plaintiffs in Held v. State of Montana—which the state is now appealing—Our Children's Trust is the group behind Juliana v. United States, the constitutional climate lawsuit first filed on behalf of 21 young people in 2015. While a June ruling put Juliana on track to proceed to trial, the Biden administration continues its battle to quash the case.
E&E Newsreported Monday that "while Juliana targets a swath of government agencies," the new case, Genesis B. v. EPA, singles out one agency. Our Children's Trust senior staff attorney Andrea Rodgers explained that the firm hopes the focus will mean that the EPA "won't fight this case" in the way that the Obama, Trump, and Biden administrations have targeted Juliana.
News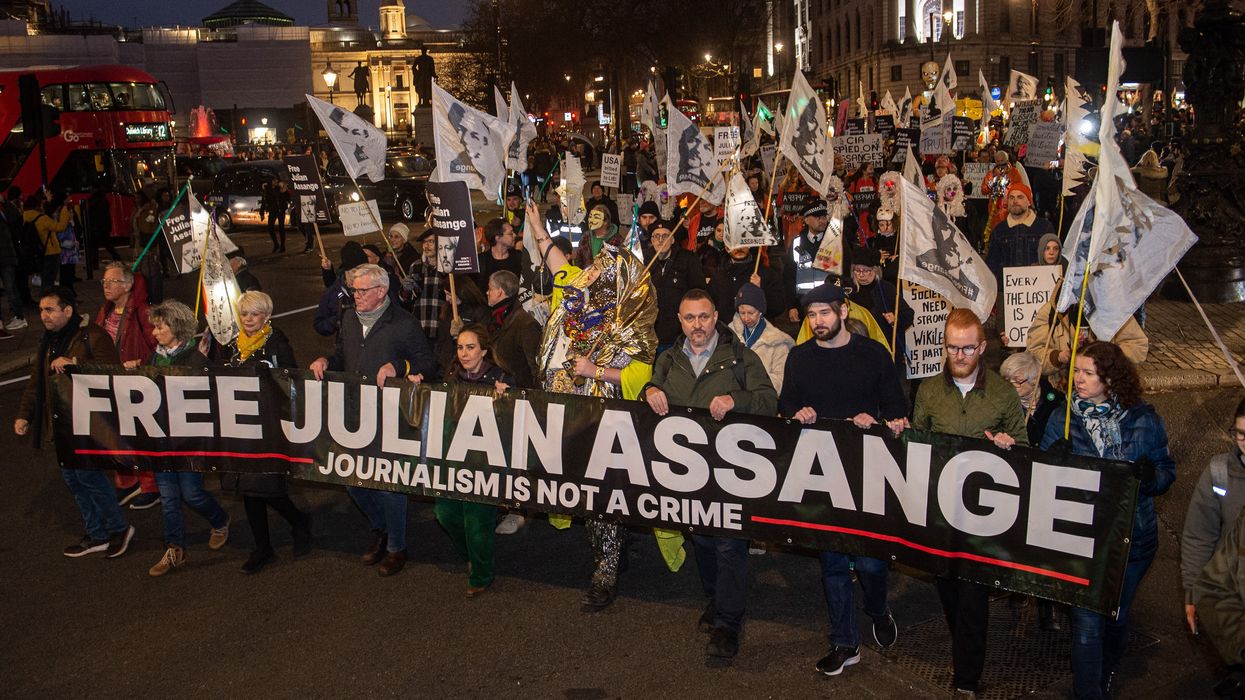 "How is it acceptable that perpetrators of the illegal invasion of Iraq are the ones who get to decide if the man who exposed their crimes is a journalist?" asked Abby Martin.
Seeking to pressure the Biden administration into dropping charges against jailed Australian WikiLeaks publisher Julian Assange, human rights and press freedom defenders gathered in Washington, D.C. over the weekend for the second U.S. session of the Belmarsh Tribunal.
The tribunal—organized by Progressive International in partnership with the Wau Holland Foundation—was held Saturday at the National Press Club, where Assange first premiered "Collateral Murder," a video showing a U.S. Army helicopter crew killing a group of Iraqi civilians and then laughing about it.
"As long as the Espionage Act is deployed to imprison those who expose war crimes, no publisher and no journalist will be safe. It is time to free the truth."
The Belmarsh Tribunal was first convened in London in 2021. The event is inspired by the Russell Tribunal, a 1966 event organized by philosophers Bertrand Russell and Jean-Paul Sartre to hold the U.S. accountable for its escalating war crimes in Vietnam.
Saturday's gathering was co-hosted by Democracy Now! host Amy Goodman and The Intercept D.C. bureau chief Ryan Grim.
"Believe it or not, there are only two persons in the world who have been punished for the war crimes that were revealed by WikiLeaks: Chelsea Manning and Julian Assange," Grim told attendees.
Srećko Horvat, the Croatian author, philosopher, and activist who co-founded the Belmarsh Tribunal, said that "the pressure is mounting on the Biden administration to free Julian Assange."

"More than one man's life is at stake, but the First Amendment and freedom of the press itself," he added. "As long as the Espionage Act is deployed to imprison those who expose war crimes, no publisher and no journalist will be safe. It is time to free the truth."
Rebecca Vincent, director of campaigns at Reporters Without Borders, warned that "if the U.S. government succeeds to extradite Julian Assange to this country, he will become the first publisher imprisoned under the Espionage Act—but he will not be the last."
According to Progressive International:

U.S. congresspeople from both parties are lobbying U.S. Attorney General Merrick Garland, Secretary of State Antony Blinken, and President Joe Biden to stop pursuing Assange under the Espionage Act. At the same time, Australian members of Parliament are making a major bipartisan push to demand the U.S. Justice Department end its legal campaign against Australian national Assange.
Assange—who suffers from physical and mental health problems including heart and respiratory issues—published classified materials, many of them provided by Manning, exposing U.S. and allied nations' war crimes, including the Afghan War Diary, the Iraq War Logs, and "Collateral Murder."
Since Assange's apprehension 13 years ago in London, he has been confined for seven years in the Ecuadorean Embassy while he was protected by the administration of former Ecuadorean President Rafael Correa, and jailed in the U.K. capital's maximum-security Belmarsh Prison. He's currently being held on remand in the notorious lockup pending extradition to the United States after the U.K. High Court rejected his final appeal earlier this year.
If fully convicted, Assange—who is 52 years old and is married with two children—could be sentenced to up to 175 years behind bars.

"How is it acceptable that perpetrators of the illegal invasion of Iraq are the ones who get to decide if the man who exposed their crimes is a journalist?" asked American journalist Abby Martin during the event.
Pivoting to Israel's current war on Gaza—which many experts and observers around the world are calling a genocide as over 70,000 Palestinians have been killed, maimed, or left missing and 80% of the strip's population has been forcibly displaced—Martin asserted that "the people of Gaza have risked and lost their lives to expose the war crimes of the U.S. and Israel."

"The people of Iraq did not have that chance," she added. "They had WikiLeaks."
News