For Immediate Release
March, 29 2017, 10:15am EDT
Contact:
Brendan Smith,Email:,brendan@bsmith.org
Let's Fight for the Energy and Jobs Program We Really Need
Trump Energy Policies Miss the Boat on Jobs and Climate
The Labor Network for Sustainability (LNS) released a
briefing paper
today critiquing the Trump administration's energy policies a day after the release of the "Energy Independence Executive Order". Among other things the order directs the EPA to rewrite the Clean Power Plan and "requests that the Council on Environmental Quality rescind the National Environmental Quality Policy Act guidance on greenhouse gases that required all agencies to consider the impacts of climate change in their environmental permitting process for covered actions".
Trump claims that "The previous administration devalued workers with their policies. We can protect the environment while providing people with work." The Executive Order follows Trump's "America First Energy Plan", released the day of his inauguration. It presented policies it said would "stimulate our economy, ensure our security, and protect our health" and thereby provide "a brighter future." Trump has promised that his energy policy will create "many millions of high-paying jobs."
"The Trump Energy Plan and the Executive Order completely miss the boat on jobs and climate, and his policies are actually the ones that devalue workers," says LNS researcher and writer Jeremy Brecher, "Renewable energy jobs have been growing at a rate of 20% per year. Wind and solar are creating jobs 12 times faster than the rest of the U.S. economy. Energy efficiency directly employs nearly 2,200,000 Americans and that number is expected to grow. Investing in a clean energy future makes sense not just from an environmental but a jobs standpoint."
LNS' briefing paper:
"Trump's Energy Plan: A "Brighter Future" for American Workers?"
describes the impacts of climate change on U.S. workers and points out that "the regulations President Trump proposes to eliminate are actually protections for Americans' health, safety, and jobs. The first energy regulation he eliminated was one requiring American energy companies to report investments that they made abroad - an action that will only make it easier for corporations to move American jobs overseas without our even knowing about it."
Marching for Climate, Jobs and Justice
The Labor Network for Sustainability serves on the Steering Committee for the People's Climate Movement, which is planning a
March for Climate, Jobs and Justice
in Washington DC on
April 29
along with a week of actions.

"We plan to be there on April 29, said Michael Leon Guerrero, LNS Executive Director, "Trump is setting us back decades in terms of workers rights, environmental justice and climate change. We encourage all workers that want a future for our children that is healthy and sustainable to join us."
Labor Network for Sustainability is dedicated to engaging trade unions, workers and our allies to support economic, social, and environmental sustainability. LNS provides a community for those in the labor and sustainability movements and their allies who care about economic justice, ecology, and equality. Our members are helping labor become a force for advancing worker interests - while advancing the broader social good.
LATEST NEWS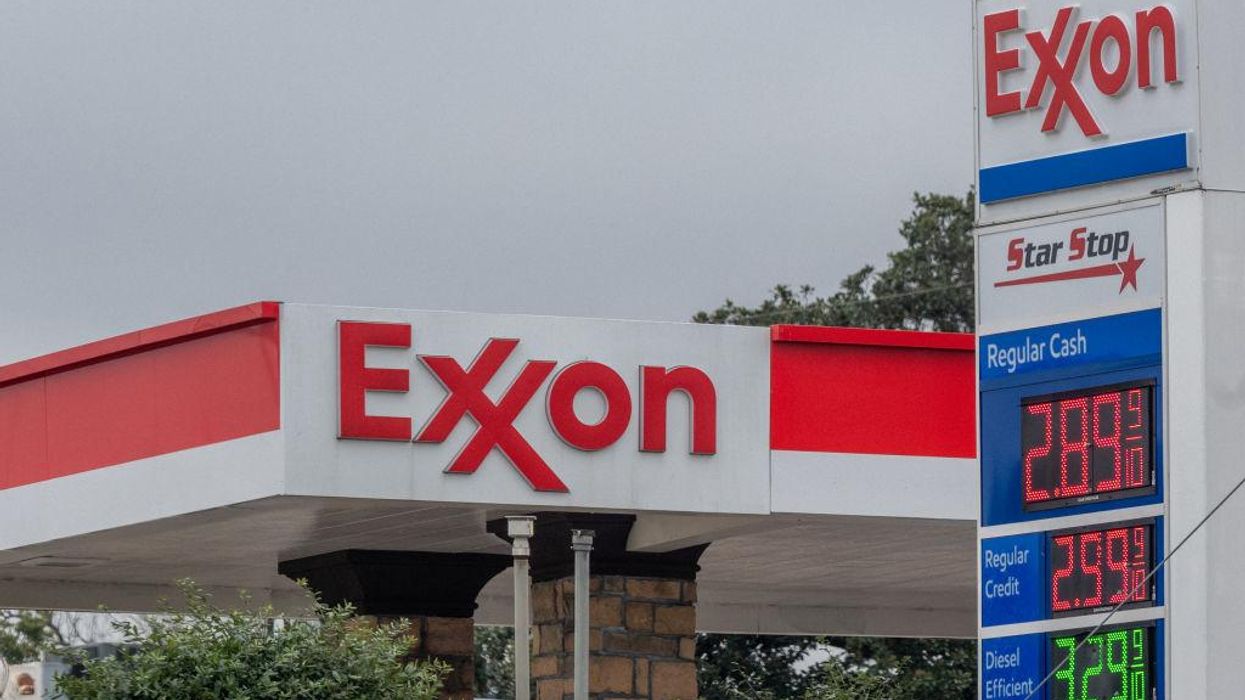 "Our analysis shows that ExxonMobil's own data contradicted its public statements, which included exaggerating uncertainties, criticizing climate models, mythologizing global cooling, and feigning ignorance," said lead author Geoffrey Supran.
"This is the nail in the coffin of ExxonMobil's claims that it has been falsely accused of climate malfeasance."
That's what University of Miami associate professor Geoffrey Supran said about a peer-reviewed study on the fossil fuel giant's global warming projections published Thursday in the journal Science, which he began work on as a Harvard University research fellow.
"Our analysis shows that ExxonMobil's own data contradicted its public statements, which included exaggerating uncertainties, criticizing climate models, mythologizing global cooling, and feigning ignorance about when—or if—human-caused global warming would be measurable, all while staying silent on the threat of stranded fossil fuel assets," said Supran, the study's lead author.
\u201cNEW: In @ScienceMagazine today, our latest peer-reviewed research shows Exxon scientists predicted global warming with shocking skill & accuracy between 1977 & 2003, contradicting the company's decades of climate denial. THREAD.\n\n\ud83d\udcf0No pay wall for 2 weeks: https://t.co/JDtT9nkbzC\u201d

— Geoffrey Supran (@Geoffrey Supran) 1673549975
Exxon—and the fossil fuel industry overall—has faced scrutiny from campaigners, journalists, lawmakers, and scientists for spending decades hugely profiting off of its planet-wrecking products while spreading climate misinformation.
The new study from Supran, Harvard professor Naomi Oreskes, and University of Potsdam professor Stefan Rahmstorf—who is also a researcher at the Potsdam Institute for Climate Impact Research—comes as policymakers worldwide continue to allow major corporations to cash in on fossil fuels, despite the increasingly devastating impacts of heating the planet.
Supran and Oreskes have previously published peer-reviewed research on the "discrepancy between what ExxonMobil's scientists and executives discussed about climate change privately and in academic circles, and what it presented to the general public," confirming the findings from 2015 reports by Inside Climate News and The Los Angeles Times.
\u201cThe first peer-reviewed analysis of an oil company\u2019s climate research, by @geoffreysupran, @NaomiOreskes, @rahmstorf, shows Exxon\u2019s climate research was spot on \u2014 and that management disregarded its own scientists\u2019 findings. #ExxonKnew https://t.co/IEaDkrIN6h\u201d

— ExxonKnews (@ExxonKnews) 1673550970
For their latest study, the pair and Rahmstorf analyzed all known global warming projections documented and modeled by Exxon scientists between 1977 and 2003. The researchers found that 63-83% of the company's projections were accurate.
"ExxonMobil's average projected warming was 0.20° ± 0.04°C per decade, which is, within uncertainty, the same as that of independent academic and government projections published between 1970 and 2007," the publication states.
The study includes the following graphic, which shows Exxon scientists' projections from internal documents and peer-reviewed publications for the review period in gray along with historically observed temperature change in red.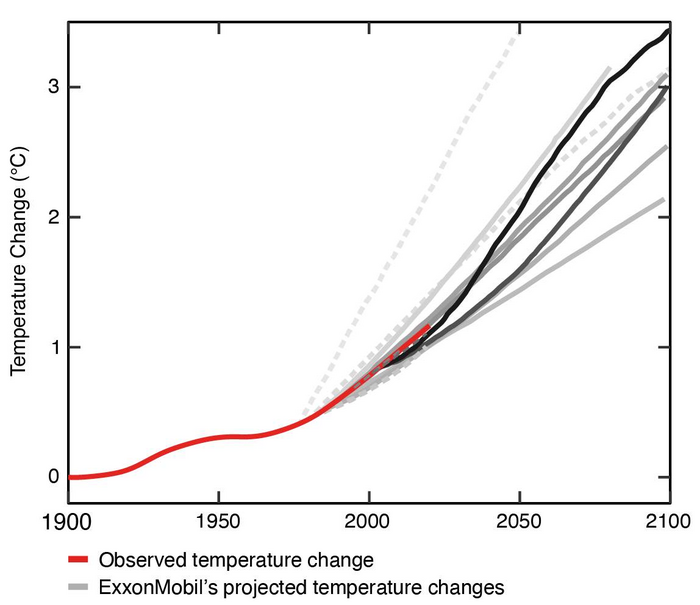 The company's science was "actually astonishing" in its precision and accuracy—but so was its "hypocrisy because so much of the ExxonMobil disinformation for so many years... was the claim that climate models weren't reliable," Oreskes toldThe Associated Press.

In a statement to AP and other media outlets, Exxon spokesperson Todd Spitler said that "this issue has come up several times in recent years and, in each case, our answer is the same: Those who talk about how 'Exxon Knew' are wrong in their conclusions."
"Some have sought to misrepresent facts and ExxonMobil's position on climate science, and its support for effective policy solutions, by recasting well-intended, internal policy debates as an attempted company disinformation campaign," he said. "ExxonMobil's understanding of climate science has developed along with that of the broader scientific community."
Meanwhile, climate advocates and experts echoed the points made by the study's authors.
\u201cThank you @GeoffreySupran, @NaomiOreskes and @rahmstorf for today\u2019s groundbreaking study that so plainly lays out just how accurately Exxon scientists predicted the climate crisis: https://t.co/5kXRobB4JQ\u201d

— Sunrise Movement \ud83c\udf05 (@Sunrise Movement \ud83c\udf05) 1673565929
"A fossil fuel company? Putting profits over people? We're shocked. This is shocking news," Earthjustice sardonically tweeted.
"In all seriousness, this is an outrage," the group added. "Exxon has had fairly accurate data on climate change for decades... and buried it. Instead, it has been fervently and publicly contradicting its own research to preserve its profit."
As
The Guardian
reported
:
Climate scientists said the new study highlighted an important chapter in the struggle to address the climate crisis. "It is very unfortunate that the company not only did not heed the implied risks from this information, but rather chose to endorse nonscientific ideas instead to delay action, likely in an effort to make more money," said Natalie Mahowald, a climate scientist at Cornell University.

Mahowald said the delays in action aided by Exxon had "profound implications" because earlier investments in wind and solar could have averted current and future climate disasters. "If we include impacts from air pollution and climate change, their actions likely impacted thousands to millions of people adversely," she added.

Drew Shindell, a climate scientist at Duke University, said the new study was a "detailed, robust analysis" and that Exxon's misleading public comments about the climate crisis were "especially brazen" given their scientists' involvement in work with outside researchers in assessing global heating. Shindell said it was hard to conclude that Exxon's scientists were any better at this than outside scientists, however.
"The harm caused by Exxon has been huge," University of Michigan professor Jonathan Overpeck told the AP. "They knew that fossil fuels, including oil and natural gas, would greatly alter the planet's climate in ways that would be costly in terms of lives, human suffering, and economic impacts. And yet, despite this understanding they choose to publicly downplay the problem of climate change and the dangers it poses to people and the planet."
Alyssa Johl, vice president of legal at the Center for Climate Integrity, said that "this quantitative assessment puts a fine point on the fact that Exxon knew with incredible precision that the burning of their fossil fuel products would result in temperature increases and severe climate harms in the 2000s and beyond."
"They pretty much nailed these predictions with incredible accuracy. That cannot be refuted at this point," Johl added, suggesting that the research could bolster climate liability lawsuits filed by dozens of U.S. states and municipalities against ExxonMobil and other fossil fuel companies for driving the global emergency.

"There are two very important pieces to the puzzle that need to be established and proven in these cases: the fact that oil and gas companies had longstanding knowledge of the causes and consequences of climate change, and that rather than disclose that information, they actively concealed and denied it," she said. "This analysis shows once again that Exxon knew."
As Fossil Free Media director Jamie Henn put it: "This is exactly like Big Tobacco companies knowing that cigarettes caused cancer but lying about it anyway. Exxon knew they were causing catastrophic damage and buried the truth. Time to make them pay."

News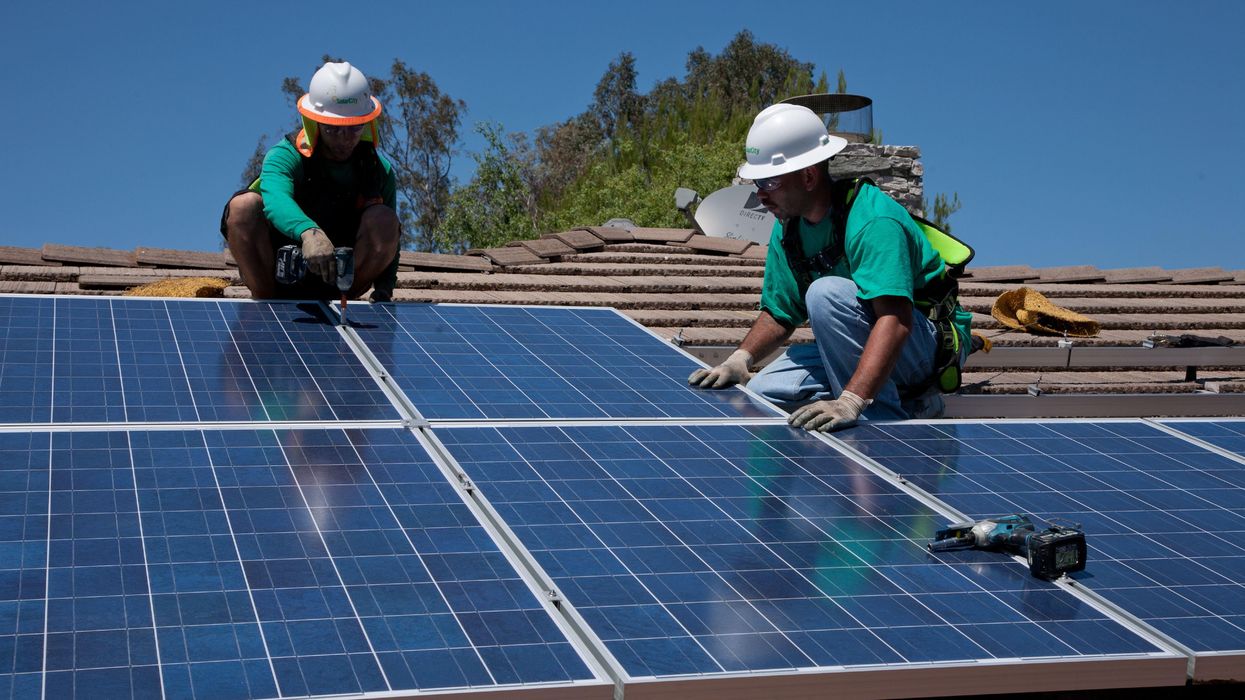 "We're talking about new clean energy technology markets worth hundreds of billions of dollars as well as millions of new jobs," said the head of the International Energy Agency—if countries implement their climate pledges.
Clean energy manufacturing jobs will more than double by the end of the decade if countries worldwide live up to their climate and energy pledges, according to a report published Thursday by the International Energy Agency.
"The energy world is at the dawn of a new industrial age—the age of clean energy technology manufacturing—that is creating major new markets and millions of jobs but also raising new risks, prompting countries across the globe to devise industrial strategies to secure their place in the new global energy economy," the IEA report—entitledEnergy Technology Perspectives 2023—asserts.
The publication is a "comprehensive analysis of global manufacturing of clean energy technologies today—such as solar panels, wind turbines, EV batteries, electrolyzers for hydrogen, and heat pumps—and their supply chains around the world, as well as mapping out how they are likely to evolve as the clean energy transition advances in the years ahead."
\u201cThe @IEA's Energy Technology Perspectives 2023 is out!\n\nIt shows we're entering a new industrial age \u2013 the age of clean energy technology manufacturing\n\nThis will create new markets worth hundreds of billions of dollars & millions of jobs this decade \u2b07\ufe0f https://t.co/kb2bxOBkW5\u201d

— Fatih Birol (@Fatih Birol) 1673499727
According to the paper:
The global market for key mass-manufactured clean energy technologies will be worth around $650 billion a year by 2030—more than three times today's level—if countries worldwide fully implement their announced energy and climate pledges. The related clean energy manufacturing jobs would more than double from six million today to nearly 14 million by 2030—and further rapid industrial and employment growth is expected in the following decades as transitions progress.
The report cautions that "at the same time, the current supply chains of clean energy technologies present risks in the form of high geographic concentrations of resource mining and processing as well as technology manufacturing."
For example, the three largest producers of technologies like solar panels, wind turbines, electric vehicle batteries, electrolyzers, and heat pumps "account for at least 70% of manufacturing capacity for each technology—with China dominant in all of them."
\u201cThe new global energy economy brings new opportunities, but also new risks\n\nMost steps of today\u2019s clean energy supply chains are geographically concentrated, especially for technology manufacturing\n\nThis underscores the need for diversification \ud83d\udc49 https://t.co/Z09U22Por7\u201d

— International Energy Agency (@International Energy Agency) 1673559901
"Meanwhile, a great deal of the mining for critical minerals is concentrated in a small number of countries," the analysis states. "The Democratic Republic of Congo produces over 70% of the world's cobalt, and just three countries—Australia, Chile, and China—account for more than 90% of global lithium production."
IEA executive director Fatih Birol said in a statement that the new global energy economy "has become a central pillar of economic strategy and every country needs to identify how it can benefit from the opportunities and navigate the challenges."
"We're talking about new clean energy technology markets worth hundreds of billions of dollars as well as millions of new jobs," Birol continued. "The encouraging news is the global project pipeline for clean energy technology manufacturing is large and growing. If everything announced as of today gets built, the investment flowing into manufacturing clean energy technologies would provide two-thirds of what is needed in a pathway to net-zero emissions."
"The current momentum is moving us closer to meeting our international energy and climate goals—and there is almost certainly more to come," he added.
"The encouraging news is the global project pipeline for clean energy technology manufacturing is large and growing."
Birol also stressed that "the world would benefit from more diversified clean technology supply chains."
"As we have seen with Europe's reliance on Russian gas, when you depend too much on one company, one country, or one trade route—you risk paying a heavy price if there is disruption," he noted, referring to Russia's ongoing war against Ukraine.
An analysis of U.S. federal data published earlier this month by the sustainable energy development nonprofit SUN DAY Campaign concluded that wind and solar alone could generate more electricity in the United States than nuclear and coal in 2023.
A separate report released this week by the Rhodium Group, a New York-based nonpartisan research firm, found that while U.S. carbon emissions rose for the second straight year in 2022, renewable energy surpassed coal as a power source in the United States for the first time in more than 60 years.

News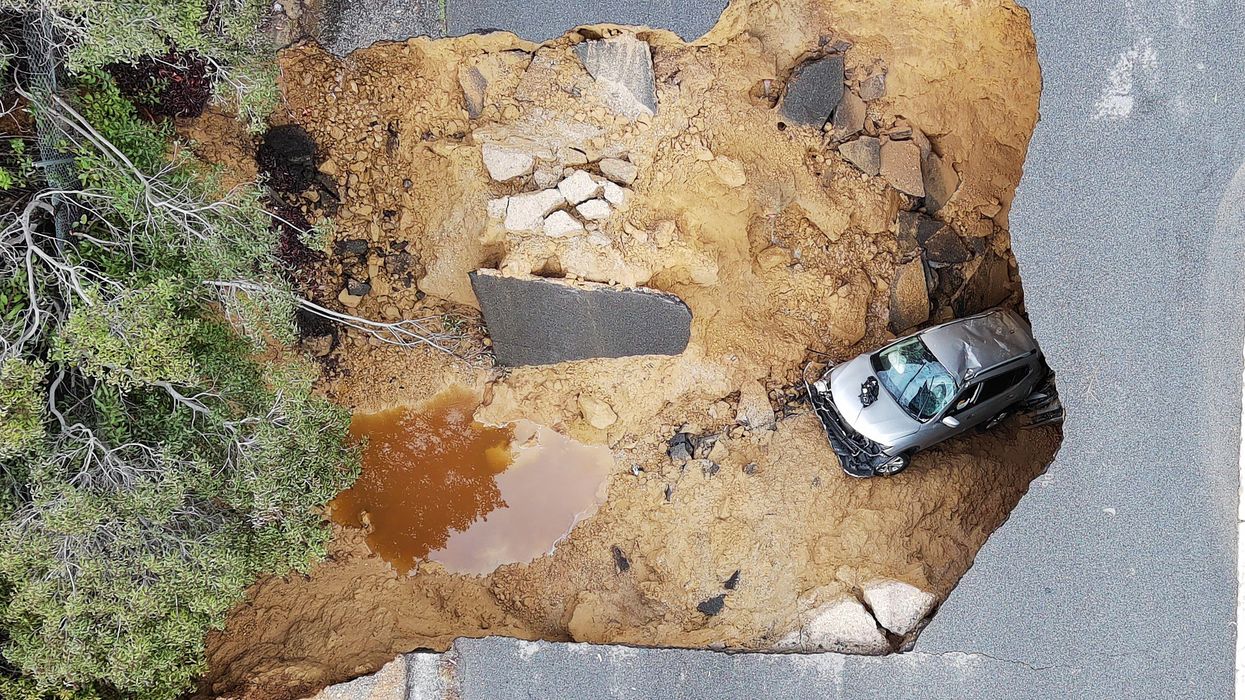 "Should U.S. and global policymakers fail to significantly ratchet up the ambition of existing climate policies they will all but guarantee irreversible tipping points will be exceeded," one scientist warned.
Multiple agencies concurred this week that 2022 was among the hottest years on record—a continuation of a dangerous trend that experts say underscores the need to move rapidly away from fossil fuels, the primary source of planet-heating pollution.
The World Meteorological Organization confirmed Thursday that last year was one of the hottest since record-keeping began. Citing its analysis of six international datasets, the WMO said that the average global temperature in 2022 was roughly 1.15°C above preindustrial (1850-1900) levels.
"The persistence of a cooling La Niña event" prevented 2022 from being even hotter, but "this cooling impact will be short-lived and will not reverse the long-term warming trend caused by record levels of heat-trapping greenhouse gases in our atmosphere," said the United Nations weather agency.
"These latest data are in line with long-term global warming trends that will continue to worsen unless heat-trapping emissions are slashed drastically—far more than what the United States and other major emitters are currently doing."
According to the U.S. government's National Aeronautics and Space Administration (NASA), last year was the fifth-warmest on record, while the National Oceanic and Atmospheric Administration (NOAA) labeled it the sixth-warmest.
More important than ranks, scientists say, is the fact that the past eight years were the hottest ever. As the WMO explained, "2022 is the eighth consecutive year (2015-2022) that annual global temperatures have reached at least 1°C above preindustrial levels."
Furthermore, each of the past four decades has been hotter than the one preceding it. "The 10-year average temperature for the period 2013-2022 is 1.14 [1.02 to 1.27]°C above the 1850-1900 preindustrial baseline," the WMO noted. "This compares with 1.09°C from 2011 to 2020, as estimated by the Intergovernmental Panel on Climate Change (IPCC) Sixth Assessment report."
Rachel Licker, a principal climate scientist with the Climate & Energy Program at the Union of Concerned Scientists, said in a statement that "these latest data are in line with long-term global warming trends that will continue to worsen unless heat-trapping emissions are slashed drastically—far more than what the United States and other major emitters are currently doing."
"People in the United States and around the world experienced heart-breaking devastation from the climate crisis over the last year as a result of record-breaking heatwaves, drought, storms, and wildfires," said Licker.
"Should U.S. and global policymakers fail to significantly ratchet up the ambition of existing climate policies they will all but guarantee irreversible tipping points will be exceeded," Licker continued. "In addition, more needs to be done to ensure people, economies, and ecosystems on the frontlines of the climate crisis receive adequate investments to shore up their resilience."
"We must do the hard but necessary work to secure a livable planet for all. Anything less is risking the lives and livelihoods of billions of people around the world."
Roughly 1.1°C of warming to date relative to the late 1800s has already unleashed increasingly frequent and intense extreme weather disasters across the globe.
Ahead of last November's COP27 climate summit—which ended, like the 26 meetings before it, with no concrete plan to rapidly move away from planet-wrecking fossil fuels—the U.N. warned that existing emissions reductions targets and policies are so inadequate that there is "no credible path" currently in place to achieve the Paris agreement's goal of limiting global warming to 1.5°C, beyond which impacts will grow increasingly deadly, particularly for the poorest members of humanity who bear the least responsibility for the climate crisis.
The U.N. made clear that only "urgent system-wide transformation" can prevent cataclysmic temperature rise of up to 2.9°C by 2100, but oil and gas corporations—bolstered by trillions of dollars in annual public subsidies—are still planning to expand fossil fuel production in the coming years, prioritizing profits over the lives of those who will be harmed by the ensuing climate chaos.
"Instead of caving to fossil fuel industry interests aimed at growing their profits, we need strong leaders willing to implement bold climate policies for the betterment of people and the planet," Licker said.
"Policymakers reluctant to move beyond incrementalism and companies engaging in greenwashing are—quite frankly—stealing the future that rightfully belongs to our children," she added. "The science is clear: Large-scale, transformative action is the only path forward."
Licker's message was echoed by Cherelle Blazer, senior director of the Sierra Club's International Climate and Policy Campaign.
"Again and again, the world's foremost scientists and experts are telling us that our planet is warming at an unprecedented rate and that the threat to our communities, homes, and lives will worsen without immediate action," said Blazer. "Yearslong droughts, deadly heatwaves, historic floods, superstorms, increased food insecurity, and record displacement are the daily reality for billions of people around the world."
"We have the tools and the scientific evidence we need to halt climate catastrophe, yet all too often we're still seeing business continuing as usual," Blazer added. "We are at a point in the climate crisis where we must do the hard but necessary work to secure a livable planet for all. Anything less is risking the lives and livelihoods of billions of people around the world."
News
SUPPORT OUR WORK.
We are independent, non-profit, advertising-free and 100%
reader supported.