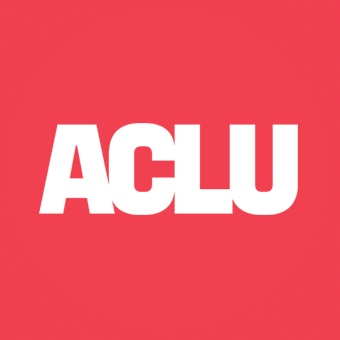 For Immediate Release
Contact:
ACLU of Florida Media Office
(786) 363-2737
ACLU Files Federal Complaint Challenging Single-Sex Class Program Rooted in Stereotypes at Florida's Second Largest School District
The American Civil Liberties Union (ACLU) has filed a complaint with the U.S. Department of Education's Office of Civil Rights calling for a federal investigation into Hillsborough County Public Schools in Florida, stating that the district's single-sex classrooms program violates Title IX.
TAMPA, Florida
The American Civil Liberties Union (ACLU) has filed a complaint with the U.S. Department of Education's Office of Civil Rights calling for a federal investigation into Hillsborough County Public Schools in Florida, stating that the district's single-sex classrooms program violates Title IX. The complaint, with evidence primarily from information discovered by ACLU requests under Florida's public records law, states that the district's program is based on stereotypes and discredited notions about how boys and girls learn and develop, and that the District has misled parents about how sex-segregated classrooms were working in the district.
Hillsborough County Public Schools is the second largest school district in Florida and one of the ten largest school districts in the United States. Since 2009, the District has provided sex-segregated classes in at least sixteen schools - including one high school and fifteen elementary schools - as well as operating two exclusively single-sex middle schools. The complaint states that the justification for such a program was based on sex stereotypes and discredited notions about "biological differences in boys and girls that affect learning."
"The Hillsborough School District has spent hundreds of thousands of dollars in taxpayer funds to implement a hidden curriculum promoting the theory that boys and girls are so fundamentally different that they need to be taught using radically different teaching methods," said Galen Sherwin, Senior Staff Attorney of the ACLU Women's Rights Project. "The truth is that every student learns differently, and our public schools should not be in the business of making crude judgments about children's educational needs based solely on whether they are a boy or a girl."
In an accompanying letter to the Florida Department of Education, the ACLU argues that the need for both federal intervention and a full state investigation on single-sex education is all the more urgent in light of the signing by Governor Rick Scott of a bill, HB 313, which requires training for teachers of "gender specific" classrooms in all Florida school districts. The governor signed the bill on May 12, and it goes into effect on July 1st.
The ACLU's complaint states that the Hillsborough School District spent almost $100,000 on outside consultants to promote the idea that boys' and girls' brains are inherently different, and that teachers of children as young as kindergarteners were trained in teaching methods based on sex stereotypes in sessions with names like "Busy Boys, Little Ladies." The ACLU argues that both the federal and state education departments should issue guidelines to ensure that the training mandated under HB 313 does not rest on sex stereotypes.
The information in the complaint was gleaned from public records requests filed as part of the ACLU's "Teach Kids, Not Stereotypes" initiative to end the practices of separating boys and girls in public schools based on discredited science about boys' and girls' purportedly different brains and learning styles. ACLU's investigation has shown that many such programs, including numerous programs in the state of Florida, are based on the ideas of Dr. Leonard Sax and other proponents of single-sex education, whose discredited theories on the supposed differences between boys' and girls' brains are rooted in archaic stereotypes. For example, Sax says that girls do badly under stress, so they should not be given time limits on a test; and that boys who like to read, do not enjoy contact sports and do not have a lot of close male friends should be firmly disciplined, required to spend time with "normal males" and made to play sports.
The Complaint provides evidence that in Hillsborough County, impermissible gender stereotypes were incorporated into almost every aspect of the educational environment. For example, the District encouraged teachers in boys' classrooms to "be louder" and "have high expectations," while teachers in girls' classrooms were expected to be "calmer" and "less critical." In one instance, boys had an electronics day, where they could bring in all their electronics and play them if they behaved, while girls did not. In another, the teacher in a girls' classroom gave each girl a dab of perfume on her wrist for doing a task correctly.
"Basing academic school programs solely on students' gender and gender stereotypes is not good for Florida's students, or for Florida's future," stated ACLU of Florida Associate Legal Director Maria Kayanan. "In Hillsborough County, we've seen that thousands of students - girls and boys both - are having their learning experiences limited by academic programs shaped by junk science. Students in Florida classrooms deserve better, and both state and federal law promise them that."
In order to safeguard against sex discrimination, federal law prohibits coeducational schools from implementing single-sex programs unless they meet extremely stringent legal requirements. At a minimum, schools must offer a persuasive justification for the decision to institute single-sex programming, the programs must be completely voluntary, and a substantially equal co-educational alternative must be available.
The complaint, authored by the ACLU of Florida and the ACLU's Women Rights Project, requests that the Department of Education Office for Civil Rights investigate all schools in Hillsborough County Public Schools that have instituted sex-segregated classrooms, order Hillsborough County Public School District to remedy any unlawful conduct, and monitor and secure assurances of compliance with Title IX from all schools within the District. The ACLU further reiterated its request that the Florida Department of Education fulfill its mandate to ensure compliance with state law and conduct its own investigation.
A copy of the complaint is available here: https://aclufl.org/resources/title-ix-complaint-hillsborough-single-sex-classes/
A cover letter sent with the complaint which summarizes the ACLU's findings is available here: https://aclufl.org/resources/hillsborough-schools-usdoe-cover-letter/
The letter to the Florida Department of Education is available here: https://aclufl.org/resources/letter-to-fl-doe-hillsborough-same-sex-classes/
The American Civil Liberties Union was founded in 1920 and is our nation's guardian of liberty. The ACLU works in the courts, legislatures and communities to defend and preserve the individual rights and liberties guaranteed to all people in this country by the Constitution and laws of the United States.
(212) 549-2666
LATEST NEWS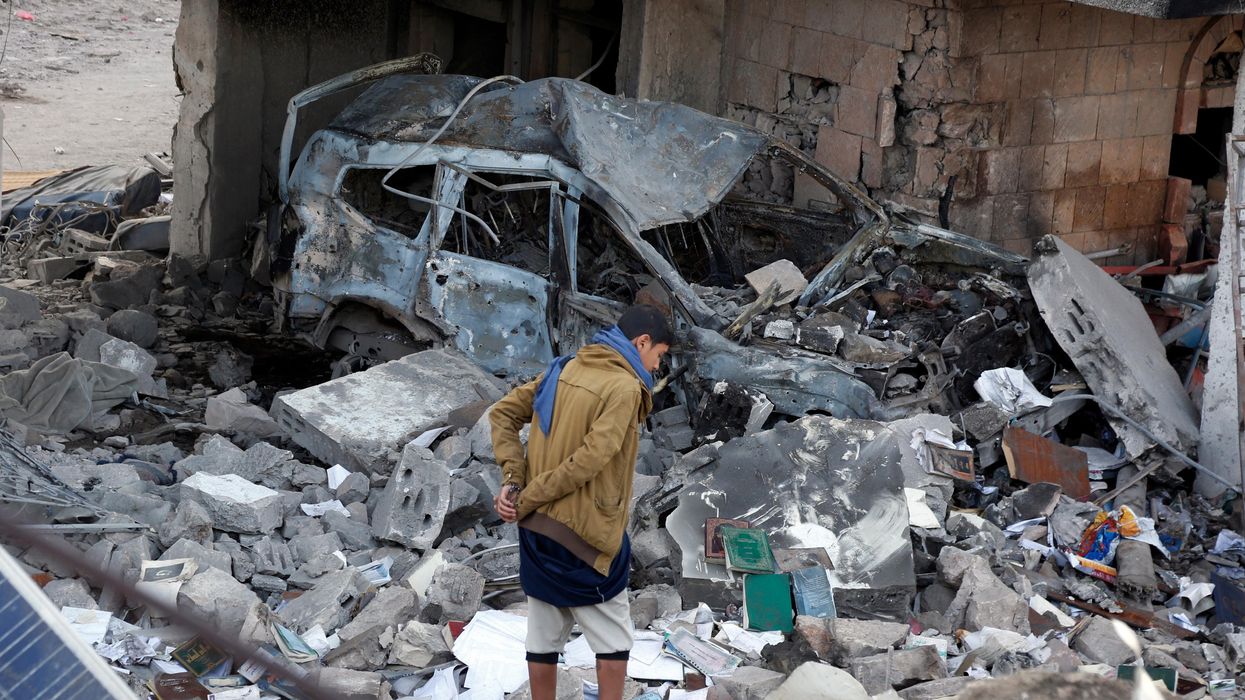 "As the Universal Declaration of Human Rights turns 75, Amnesty International insists that a rules-based international system must be founded on human rights and applied to everyone, everywhere."
Hypocrisy and humanity's failure to "unite around consistently applied human rights and universal values" expose a system unfit to tackle global crises, according to a report published by Amnesty International on Monday, the 75th anniversary of the Universal Declaration of Human Rights.

"The West's robust response to Russia's aggression against Ukraine contrasts sharply with a deplorable lack of meaningful action on grave violations by some of their allies including Israel, Saudi Arabia, and Egypt," Amnesty said in an introduction to its annual global human rights report.
"As the Universal Declaration of Human Rights turns 75, Amnesty International insists that a rules-based international system must be founded on human rights and applied to everyone, everywhere," the group asserted.

Amnesty continued:
Russia's full-scale invasion of Ukraine in 2022 unleashed numerous war crimes, generated a global energy and food crisis, and sought to further disrupt a weak multilateral system. It also laid bare the hypocrisy of Western states that reacted forcefully to the Kremlin's aggression but condoned or were complicit in grave violations committed elsewhere...

Double standards and inadequate responses to human rights abuses taking place around the world fuelled impunity and instability, including deafening silence on Saudi Arabia's human rights record, inaction on Egypt, and the refusal to confront Israel's system of apartheid against Palestinians.

The report also highlights China's use of strong-arm tactics to suppress international action on crimes against humanity it has committed, as well as the failure of global and regional institutions—hamstrung by the self-interest of their members—to respond adequately to conflicts killing thousands of people including in Ethiopia, Myanmar, and Yemen.
"Russia's invasion of Ukraine is a chilling example of what can happen when states think they can flout international law and violate human rights without consequences," Amnesty International secretary general Agnès Callamard said in a statement.

"The Universal Declaration of Human Rights was created 75 years ago, out of the ashes of the Second World War. At its core is the universal recognition that all people have rights and fundamental freedoms," she added. "While global power dynamics are in chaos, human rights cannot be lost in the fray. They should guide the world as it navigates an increasingly volatile and dangerous environment. We must not wait for the world to burn again."
News
The Washington Post exposé has been described as "the most powerful article you will read this week" and "one of the most important pieces of journalism ever produced."
On Monday morning, The Washington Postpublished a series of 3D animations to show "how bullets from an AR-15 blow the body apart."
A few hours later, a 28-year-old shooter armed with two assault rifles and a handgun killed six people at a private Christian school in Nashville.
In the wake of that massacre—the 129th mass shooting in the United States in 2023—the Post's exposé has received sustained attention, with one person calling it "the most powerful article you will read this week" and another characterizing it as "one of the most important pieces of journalism ever produced."
Noting that the lethal wounds caused by AR-15s "are rarely seen" by the public, the newspaper demonstrated "the trajectory of two different hypothetical gunshots to the chest—one from an AR-15 and another from a typical handgun—to explain the greater severity of the damage caused by the AR-15."
Then, after obtaining permission from the parents of two school shooting victims, a team of visual reporters created 3D models to depict how bullets fired from "many mass killers' weapon of choice" obliterated their children's bodies.
Noah Ponzer was one of the 26 people who were killed by an AR-15-wielding gunman at Sandy Hook Elementary School in Newtown, Connecticut on December 14, 2012. The 6-year-old was shot three times.
"Noah's wounds were not survivable," the Post reported, citing 2019 court testimony from Wayne Carver, who was the state's chief medical examiner at the time.
Peter Wang was one of 17 people murdered when an attacker armed with an AR-15 opened fire at Marjory Stoneman Douglas High School in Parkland, Florida on February 14, 2018. The 15-year-old was shot 13 times.
As the Post reported: "The combined energy of those bullets created exit wounds so 'gaping' that the autopsy described his head as 'deformed.' Blood and brain splatter were found on his upper body and the walls. That degree of destruction, according to medical experts, is possible only with a high-velocity weapon."
"This is the trauma witnessed by first responders—but rarely, if ever, seen by the public or the policymakers who write gun laws," the newspaper noted.
Instead, many GOP lawmakers glorify assault rifles, including U.S. Rep. Andy Ogles (R-Tenn.), whose congressional district is home to the Nashville school where Monday's deadly shooting took place.
Another right-wing member of Tennessee's congressional delegation—Republican Rep. Tim Burchett—baldly stated that "we're not gonna fix it" just hours after the shooting.
There are more guns than people in the United States. Due to National Rifle Association-bankrolled Republicans' opposition to meaningful gun safety laws—bolstered by a 2022 ruling handed down by the U.S. Supreme Court's reactionary majority—it is relatively easy for people to purchase firearms in many states.
Two years ago, Tennessee became one of several states that allow most adults to carry handguns without a permit.
There have been thousands of mass shootings since Noah and more than two dozen other individuals suffered gruesome deaths at Sandy Hook, including last year's slaughter at Robb Elementary School in Uvalde, Texas, among hundreds of others. Research shows that U.S. states with weaker gun control laws and higher rates of gun ownership have higher rates of mass shootings.
Research also shows that gun regulations with high levels of public support, including bans on assault weapons and high-capacity magazines, help reduce the number and severity of fatal mass shootings.
Guns recently became the leading cause of death among children and teens in the United States. A study published last year found that roughly 26,000 kids could still be alive today if the U.S. had the same gun mortality rate as Canada.
News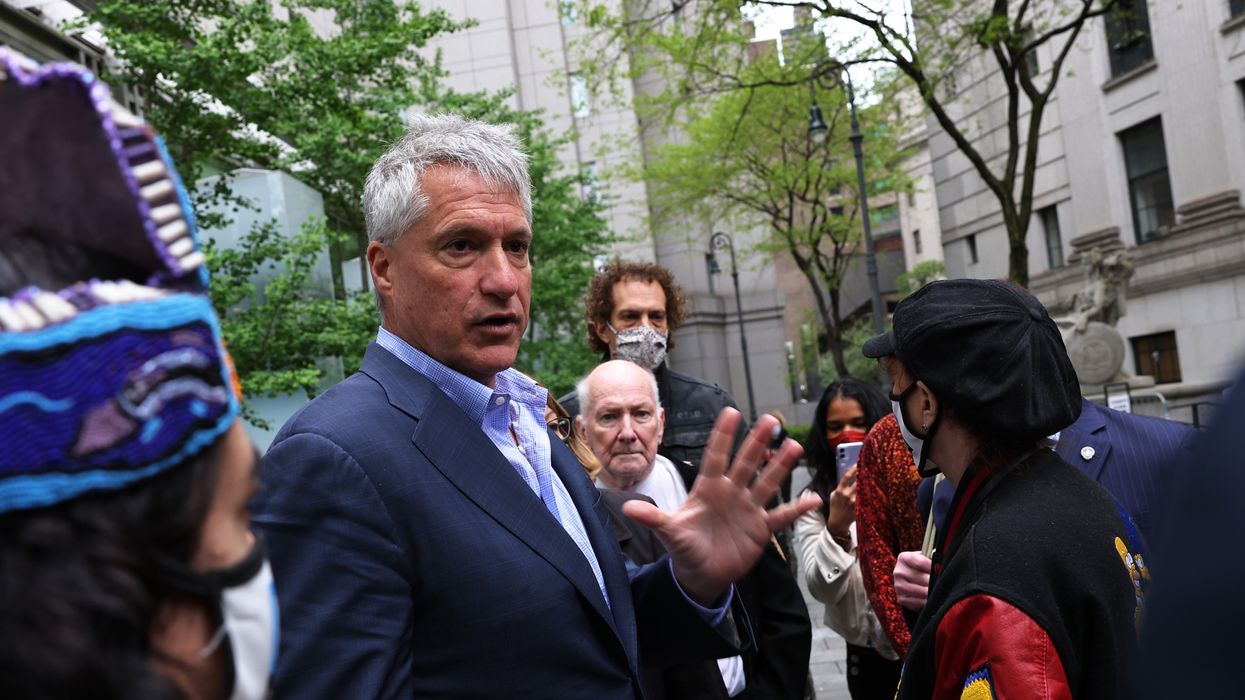 "The three liberal Supreme Court justices decided to let Donziger's absurd contempt conviction stand," said one observer.
Environmental attorney Steven Donziger was joined by a number of U.S. Supreme Court observers on Monday in denouncing a decision by seven of the nine justices, who refused to consider Donziger's case regarding the appointment of three special prosecutors after he was charged with criminal contempt of court.
A number of observers noted that a dissent was signed by two conservative judges, Justices Neil Gorsuch and Brett Kavanaugh—suggesting that the three liberal justices on the high court refused to give Donziger a hearing of his appeal, essentially siding with oil giant Chevron.
Donziger sued Chevron in the 1990s on behalf of a group of Ecaudorian people who argued Chevron had polluted their community, and helped them win $9.5 billion in the class action lawsuit.

"The three liberal Supreme Court justices decided to let Donziger's absurd contempt conviction stand," said journalist Alex Shultz of the San Francisco Chronicle.
Donziger was jailed for six months—including 136 days under house arrest at the end of his sentence in addition to 800 days under house arrest while he awaited trial—after being charged with contempt of court in 2021 for refusing to turn over his electronic devices to Chevron lawyers in a case filed by the company. The fossil fuel company argued Donziger had won the lawsuit for the Ecuadorians through "coercion, fraud, and bribery."
The judge appointed three special prosecutors after the U.S. attorney for the Southern District of New York declined to prosecute Donziger for contempt of court.
Donziger argued the judge had no right to appoint private attorneys as special prosecutors, saying the move violated the Appointments Clause of the Constitution and that the judge wrongly overrode the U.S. attorney's discretion.
The Supreme Court's refusal to hear his case, said Donziger, represents "a huge blow to the rule of law."
The attorney was among those who pointed to Gorsuch's argument in favor of hearing the case, in which the Trump-appointed right-wing justice said his prosecution by three private lawyers "broke a basic constitutional promise essential to our liberty."
"He's got a point," wrote journalist Ian Millhiser at Vox. "Especially in an era where litigants with an axe to grind can choose which judge will hear their case, permitting the judiciary to decide who to prosecute—and then to hear the very same cases brought by its own court-appointed prosecutors—vests far too much power in unelected judges. If courts have this authority, it is likely to be abused by some of the most partisan judges in the country."
Convicting someone of a federal crime generally requires two branches of government—prosecutors representing the executive branch and judges representing the judiciary—to agree on the accused person's guilt.
In Donziger's case, the judiciary branch acted on its own to prosecute the lawyer.

"The Constitution gives courts the power to 'serve as a neutral adjudicator in a criminal case,' not 'the power to prosecute crimes," wrote Gorsuch in the dissenting opinion. "Our Constitution does not tolerate what happened here."
By refusing to hear Donziger's appeal, the majority of justices—including liberal Justices Sonia Sotomayor, Elena Kagan, and Ketanji Brown Jackson—"endorsed the persecution of Donziger" by Chevron, said author and Yale University history professor Greg Grandin.
"A corporatist Supreme Court is there to serve corporations more than to serve the Constitution," noted author Marianne Williamson.
While the details of Donziger's case are "absolutely shocking," said former U.S. Rep. Tom Winter (D-Mont.), "what's not shocking [is] our Supreme Court, as an institution, being just fine with corporate capture of the legal system."
Millhiser pointed out that the Supreme Court's refusal to hear Donziger's case could have implications for the pending ruling regarding the legality of the Food and Drug Administration's approval of a common abortion drug. Trump-appointed Judge Matthew Kacsmaryk of the U.S. District Court for the Northern District of Texas is expected to rule in the case in the coming days:
Armed with the additional power to initiate prosecutions, even if this power is limited to contempt of court cases, a partisan judge like Kacsmaryk could potentially issue a nationwide injunction prohibiting anyone from performing an abortion, even in states where it is legal. Then, because anyone who violates a court order can potentially be held in contempt, Kacsmaryk could appoint his own hand-picked prosecutors to target anyone who violates his self-imposed abortion ban.

If Kacsmaryk, or a similarly partisan judge, attempted this move today, Attorney General Merrick Garland would almost certainly fire any prosecutor that Kacsmaryk appointed. But, in a Republican administration, the attorney general would likely be much more reluctant to exercise such authority.

"Gorsuch is right," said Millhiser, "to warn us against a regime that upends this balance of power."

News
SUPPORT OUR WORK.
We are independent, non-profit, advertising-free and 100%
reader supported.