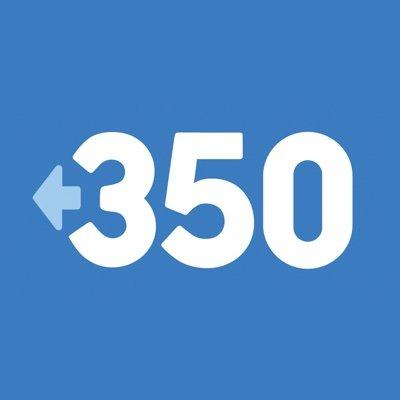 For Immediate Release
Contact:
Hoda Baraka – Global Communications Manager 350.org – hoda@350.org +201001-840990
May Ng – Communications Coordinator - 350.org Australia may@350.org +61420-733-429
Two New Reports, One Conclusion: Pressing Need to Divest from Fossil Fuels
Reports conclude over €1 trillion in European financial institutions at risk from growing carbon bubble, while divestment from fossil fuels will not harm returns
SYDNEW
Two new reports released today in Brussels and Sydney will help strengthen the case for fossil fuel divestment, with one report emphasizing the growing risk of a carbon bubble [1] resulting from overexposure to high carbon assets, and the other concluding that responsibly divesting from fossil fuels will not hurt a portfolio's financial performance.
The first report, a Greens/European Free Alliance (EFA) Group of the European commissioned study, investigates the carbon exposure of Europe's top 43 banks and pension funds and assess the risk a carbon shock posed to them. The results of the study, entitled The Price of Doing Too Little Too Late: The impact of the carbon bubble on the EU financial system, [2] presented at a conference taking place in Brussels today [3], conclude that the most cost-effective pathway to limit the risk of the carbon bubble would be a quick and decisive transition to a low-carbon economy with ambitious energy and climate targets.
The study highlights a number of individual institutions which are at risk, and with them their associated countries. This is particularly the case for France where two of the largest European banks (Societe General and BNP Paribas) have a "relatively high" exposure, and the United Kingdom and the Netherlands, where national pension funds have a "high" exposure. According to the report, the exposure to the carbon bubble has been markedly higher for the pension fund sector than it has been for the banking sector.
Out of the 23 large EU pension funds researched in this study, the Universities Superannuation Scheme (USS) -- the principal pension scheme provided by Universities, Higher Education and other associated institutions for their employees in the UK -- has an overwhelmingly large amount of carbon risk in their portfolio.
The overall exposure of the European financial institutions into high carbon assets has been calculated to be over EUR1 trillion, though it is important to note that this is still a conservative estimate.
Reinhard Butikofer, industrial policy spokesperson of the Greens/EFA in the European Parliament said: "A new study we commissioned clearly shows the potential losses of a carbon shock to Europe's top 20 banks and top 23 pension funds. The result is sobering. With over EUR1 trillion in high-carbon assets, we have identified that the carbon bubble is a significant risk particularly for a number of EU Member States and EU financial institutions. Investments in fossil fuel companies could therefore quickly turn into fool's gold. The EU's business-as-usual strategy entails greater risks and costs to our financial system. This should be a wake-up call."
The study makes a number of additional recommendations which include greater transparency obligations regarding high-carbon assets, undertaking carbon stress tests, investigating the fiduciary duty of pension funds and how that could limit investments into high carbon assets, setting ambitious climate and energy targets, and many others.
Bill McKibben, co-founder of 350.org, speaking via video-link at today's conference in Brussels, highlighted the importance of these findings. "I hope the release of this study is an occasion for everyone to come as quickly as possible to the conclusion that we have got to change the business-as-usual scenario."
"Business-as-usual is not just a threat to the planet around us but to the economy at large. These fossil fuel corporations are rogue corporations, operating not just against the laws of nations or the EU, but also against the laws of physics -- an even more severe offence. They are not only setting us up to an ecological cataclysm, which, sadly, in parts of the world is already coming true, but they are also setting us up for what is probably the greatest financial bubble of all time," he added.
The second report released today in Sydney, Australia concludes that shares in coal, oil and gas companies increase financial risk without any additional benefit to returns.
Published by The Australia Institute and released today in partnership with 350.org Australia and Market Forces, Climate proofing your investments: Moving funds out of fossil fuels [4], claims that portfolios containing coal, oil and gas companies risk lower returns in the long run while portfolios avoiding these companies can provide competitive returns.
The report concludes that investors who divest from companies such as Whitehaven Coal, Woodside Petroleum and Origin Energy need not sacrifice their investment returns.
The report also looks at the financial risk of "unburnable carbon" to shareholders of coal, oil and gas companies. According to the report, balance sheet valuations of reserves held by coal, oil and gas companies are based on the assumption they can extract over three times more carbon than is compatible with the internationally agreed two degree global warming limit.
These new reports serve to add impetus to an already growing divestment movement. Since 350.org launched the divestment campaign in the autumn of 2012 the movement has spread across the United States, Australia and Europe, with dozens of cities and institutions already committing to divest.
A recent study by the University of Oxford concluded that the fossil fuel divestment movement is growing faster than any previous divestment campaign and that, "The outcome of the stigmatisation process, which the fossil fuel divestment campaign has now triggered, poses the most far-reaching threat to fossil fuel companies and the vast energy value chain."[5]
The campaign is beginning to make an impact in the financial community, as well. Most recently 70 global investors, managing over $3 trillion of assets, have demanded the oil, gas and coal companies asses the risks that climate change poses to their business plans. Earlier this month during a summit of financial leaders held at the United Nations, Christiana Figueres, Executive Secretary of the United Nations Framework Convention on Climate Change (UNFCCC), joined the voices calling on investors to get out of high carbon assets.[6]
As heads of state are set to meet later this year in New York for the Ban Ki Moon Climate Summit, 350.org will continue to build the divestment movement catalyzing necessary global climate action.
NOTES TO EDITORS
[1] The 'carbon bubble' - which refers to the overvaluation of oil, gas and coal mining companies because of the need to shift from fossil fuels to renewable energy sources - poses a growing risk to our economies. If we want to have a chance to limit global warming below 2degC and therefore avoid harmful climate change the amount of fossil fuels that can actually be burnt is limited, and the majority of fossil fuel reserves would become stranded assets. Today private companies own about a 1/4 of fossil fuel reserves. If a large part of these reserves cannot be extracted, that reduces the valuation of these companies and their ability to repay their debt. The carbon bubble therefore poses serious risks to the financial sector given the financial institutions' large exposures to oil, gas and coal mining companies through equity, bond, and loan portfolios.
[2] Report The Price of Doing Too Little Too Late: The impact of the carbon bubble on the EU financial system available here
[3] Conference entitled 'Deflating the Financial Carbon Bubble' taking place at the European Parliament. More information here
[4] Climate proofing your investments: Moving funds out of fossil fuels Link Executive Summary available here
[5] Report entitled: Stranded assets and the fossil fuel divestment campaign: what does divestment mean for the valuation of fossil fuel assets?
[6] BBC World Get your cash out of fossil fuel backed funds says UN climate chief
350 is building a future that's just, prosperous, equitable and safe from the effects of the climate crisis. We're an international movement of ordinary people working to end the age of fossil fuels and build a world of community-led renewable energy for all.
LATEST NEWS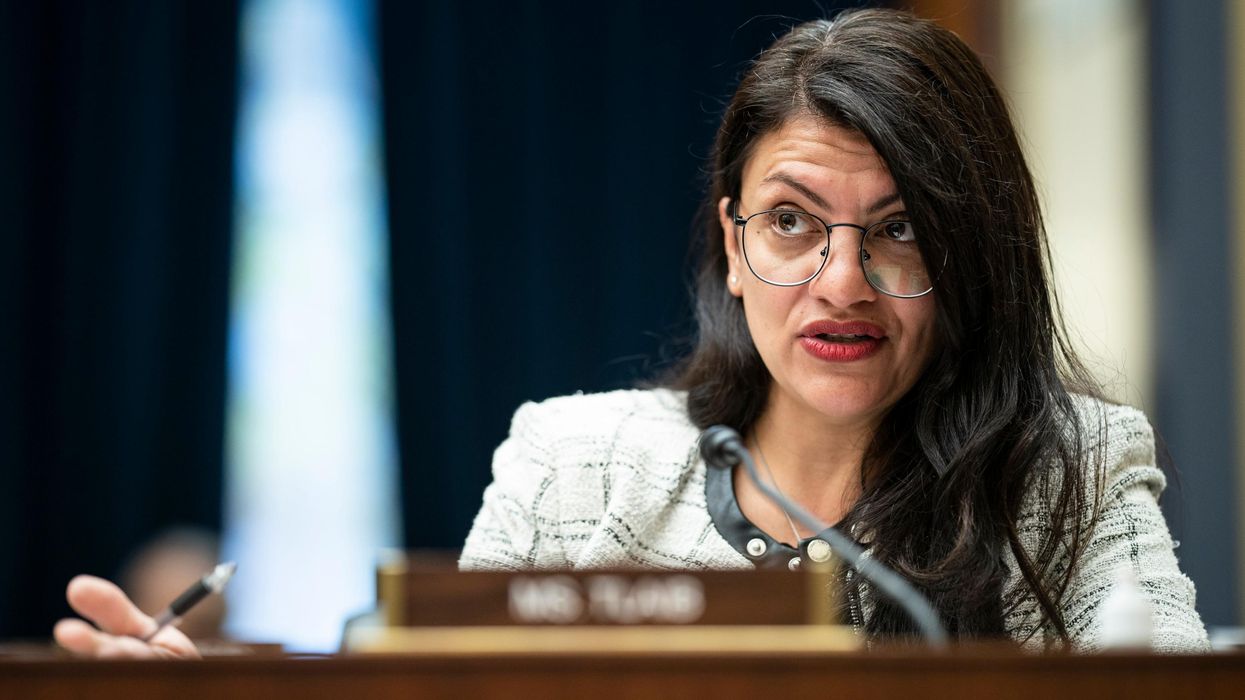 "Without a significant increase in American assistance... we fear that 2023 will be a heartbreakingly deadly year for everyday Yemenis," Tlaib and 23 other House Democrats wrote.
U.S. Rep. Rashida Tlaib on Monday led two dozen House Democrats in urging Congress to allocate at least $1.2 billion in humanitarian aid for Yemen—whose people have suffered eight years of U.S.-backed Saudi war—in next year's budget.

"As we approach the 8th anniversary of the Yemen war, the country remains stuck in a devastating cycle of conflict and humanitarian crisis that has claimed hundreds of thousands of lives," Tlaib (D-Mich.) and 23 other lawmakers wrote in a letter to House Subcommittee on State and Foreign Relations Chair Mario Díaz-Balart (R-Fla.) and Ranking Member Barbara Lee (D-Calif.).
"Yemen has the grim title of the world's worst humanitarian crisis, with over 4 million Yemenis displaced and an estimated 80% of the country's 30 million people reliant upon some form of assistance for their survival," the letter, which was first sent last week, asserts.
The letter's authors lament that "international appeals for assistance for Yemen have consistently [fallen] short of their goals by large margins" and that "the continuous reduction in funding has greatly exacerbated the humanitarian suffering."
The United Nations "has had to close over 75% of its lifesaving programs, and the World Food Program has been forced to cut or reduce food distribution to 8 million people, increasing the number of areas at risk of famine," the letter notes.
"Without a significant increase in American assistance (which we believe would incentivize foreign nations to increase their support in turn), we fear that 2023 will be a heartbreakingly deadly year for everyday Yemenis," the signers assert.
The lawmakers urge Congress to include at least $1.2 billion "for humanitarian relief and reconstruction efforts in Yemen" in the budget for fiscal year 2024. They also ask the State Department and the United States Agency for International Development "to develop programming that directly invests in sustainably developing long-term economic opportunities for Yemenis."
Tlaib is one of four dozen bipartisan House lawmakers who last June introduced a War Powers Resolution to end "unauthorized" United States military involvement in the Saudi-led intervention in Yemen's civil war.
Sen. Bernie Sanders (I-Vt.), along with Sens. Patrick Leahy (D-Vt.) and Elizabeth Warren (D-Mass.), introduced a similar measure in the Senate. Last December, Sanders withdrew the resolution just before it was slated for a floor vote, while vowing to work with the Biden administration on ending U.S. involvement in the war.

News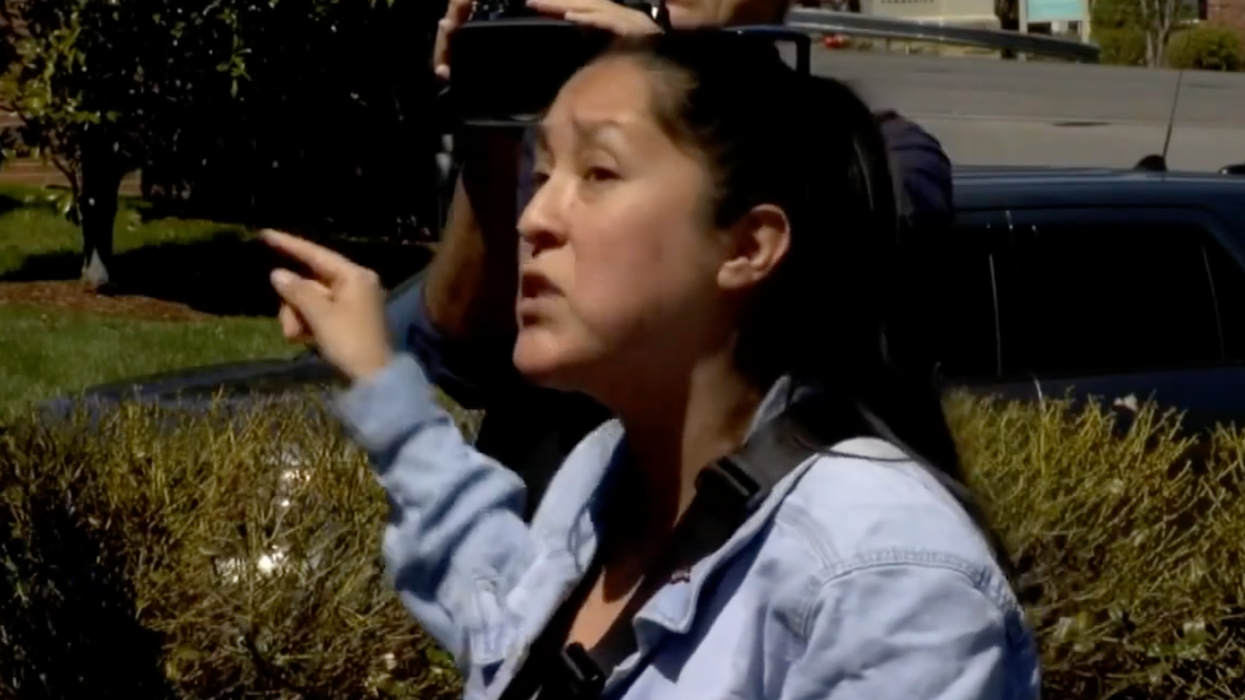 "How is this still happening? Why are our children still dying and why are we failing them?"
A gun control activist who survived last year's massacre at an Illinois July 4th parade spoke out at a police press conference on Monday's mass shooting at a Nashville elementary school to make an impassioned plea for gun control legislation.
"Aren't you guys tired of covering this? Aren't you guys tired of being here and having to cover all these mass shootings?" asked Ashbey Beasley. "I'm from Highland Park, Illinois. My son and I survived a mass shooting over the summer. I am in Tennessee on a family vacation with my son visiting my sister-in-law."
Beasley's comments came as TV news crews were wrapping up coverage of a Metro Nashville Police press conference after authorities announced the murder of six people—three staff members and three 9-year-old children—at the Covenant School by a 28-year-old former student armed with two semi-automatic rifles and a handgun.

"I have been lobbying in D.C. since we survived a mass shooting in July," Beasley continued. "I have met with over 130 lawmakers. How is this still happening? Why are our children still dying and why are we failing them?"
"We have to do something. We all have to call our lawmakers and we all have to make our lawmakers make change now," she added. "Or this is gonna keep happening and it's gonna be your kid, and your kid, and your kid, and your kid next."
In a separate interview on CNN, Beasley said that "this is just unacceptable. It's only in America can somebody survive a mass shooting and then go on vacation to visit another person they met through fighting for gun safety and find themselves near another mass shooting."
"Only in America does this happen where we keep seeing this again and again and again," she added, calling for stricter background checks on gun buyers and a ban on assault-style semi-automatic weapons.

Common Dreamsrecently reported on Jackie Matthews, a student during both the 2012 Sandy Hook Elementary School massacre in Newtown, Connecticut and the February Michigan State shooting.

News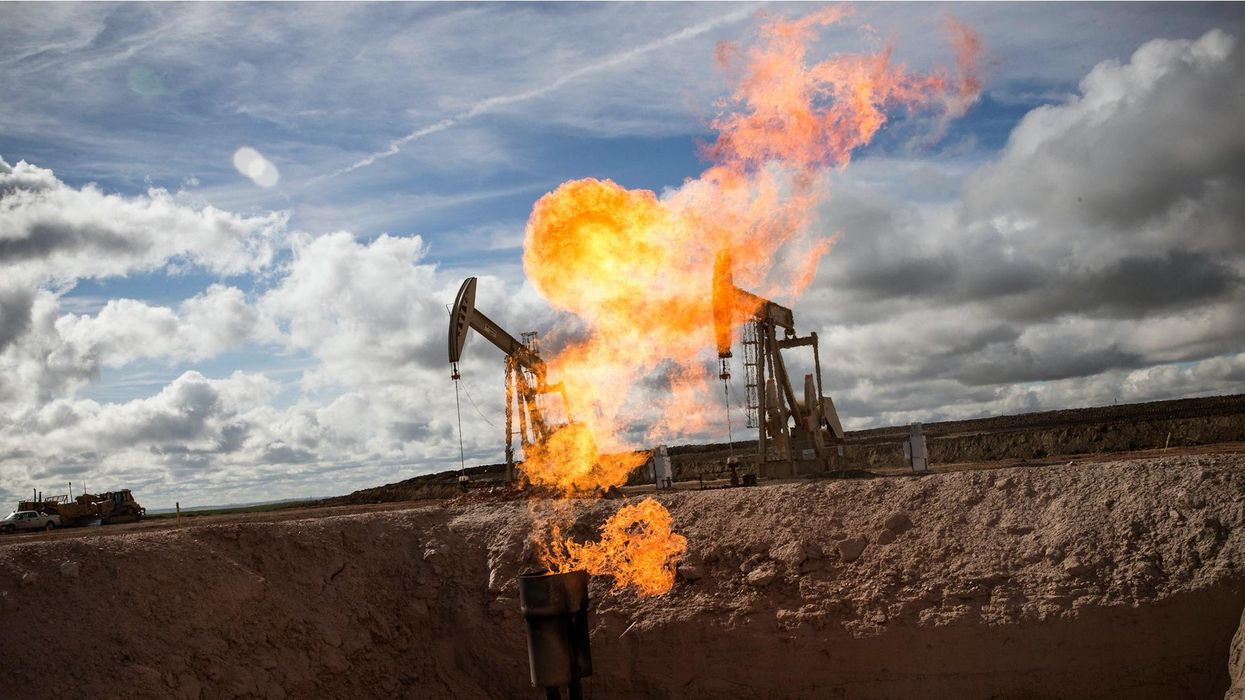 H.R. 1 "contains more hidden costs that we can count, including more energy waste, more pollution, and a more dangerous future for our kids and grandkids," said one critic.
As House Republicans prepare to vote on H.R. 1 this week, environmental advocates warned Monday that the sprawling package of fossil fuel-friendly legislation would worsen the climate emergency and biodiversity destruction while saddling U.S. households with higher energy bills.
H.R. 1, misleadingly titled the "Lower Energy Costs Act" and dubbed the "Polluters Over People Act" by opponents, consists of 15 separate bills and a pair of resolutions. As GOP lawmakers made clear at a legislative hearing held last month and through recent amendments, they're seeking to dismantle a wide range of regulations to boost fossil fuel production and exports despite scientists' unequivocal warnings about the need to prohibit new coal, oil, and gas projects to avert the worst effects of the climate crisis.
Environment America explained Monday that if approved, the sweeping proposal introduced earlier this month by Rep. Steve Scalise (R-La.) would, among other things:
Expand oil and gas drilling on public lands and in the ocean;
Speed the construction of polluting projects, including gas pipelines, while limiting the ability of the public, private landowners, and states to weigh in;
Expand mining without requiring companies to clean up or compensate communities for toxic mining waste;
Exempt many sources of pollution, including petroleum refineries, from some Clean Air Act and hazardous waste requirements;
Undo bipartisan reforms to the Toxic Substances Control Act;
Lower the rates companies must pay for extraction on public lands and allow non-competitive lease sales; and
Repeal programs that cut energy waste, including the Methane Emissions Reduction Program and rebates for energy-efficient and electric home appliances.
"This bill leads America in so many wrong directions at once, it's making me dizzy," said Lisa Frank, executive director of Environment America's Washington, D.C. legislative office.
"Instead of protecting the great American outdoors, it gives our public lands away to oil, mining, and gas companies," Frank pointed out. "Instead of cleaning up toxic pollution, it guarantees more drilling and more spilling, on land and in our oceans. And instead of slowing climate change or helping Americans save energy, it increases our dependence on dirty, expensive fuels."
"It's 2023. We have so many better options available to us, from the sun shining down on our roofs to the wind blowing off our shores and across our plains," she added. "Congress should reject this outdated and unnecessary push to sacrifice our lands, waters, and health in the name of energy production."
"Given how unpopular its provisions are, it's not surprising H.R. 1's authors also seek to limit public input and legal challenges to wrongheaded energy projects."
Included in the package is a resolution "expressing the sense of Congress that the federal government should not impose any restrictions on the export of crude oil or other petroleum products" and a bill that would "repeal all restrictions on the import and export of natural gas."
Rep. Jeff Duncan (R-S.C.)—chair of the House Energy and Commerce Committee's Subcommittee on Energy, Climate, and Grid Security—argued last month that such measures are necessary because President Joe Biden and Democrats on the panel "have advocated for reinstating the crude oil export ban" that was originally enacted in 1975 and rescinded by congressional Republicans and then-President Barack Obama in 2015.
Last year, the Biden administration suggested—but never followed through on—resurrecting the federal ban on crude exports, a move that progressive advocacy groups urged the White House to make to bring down U.S. fuel prices.
While Duncan insisted that "lifting the export ban... has lowered prices," research demonstrates that precisely the opposite has occurred.
Since 2015, oil and gas production in the Permian Basin has surged while domestic consumption has remained steady, triggering a huge build-out of pipelines and other infrastructure that has turned the U.S. into the world's top exporter of fracked gas—intensifying planet-heating emissions, harming vulnerable Gulf Coast communities already overburdened by pollution, and exacerbating pain at the pump.
Matt Casale of the U.S. Public Interest Research Group (PIRG) said Monday that H.R. 1 "hands taxpayers the bill for expanded fossil fuel extraction and toxic waste clean-up, takes resources away from global warming solutions, and limits Americans' freedom to save energy in their own homes."
"Given how unpopular its provisions are, it's not surprising H.R. 1's authors also seek to limit public input and legal challenges to wrongheaded energy projects," said Casale, who directs PIRG's environmental campaigns.
"Our over-reliance on fossil fuels continues to hold us all over a barrel," he continued. "This bill looks for short-term fixes by doubling down on the energy sources of the past but contains more hidden costs that we can count, including more energy waste, more pollution, and a more dangerous future for our kids and grandkids. To protect ourselves now and in the future, we need to think beyond short-term solutions and take steps to end our fossil fuel dependence once and for all."
"To protect ourselves now and in the future, we need to think beyond short-term solutions and take steps to end our fossil fuel dependence once and for all."
Much to the chagrin of voters who put him in office, Biden has not been an enemy of the fossil fuel industry. His administration approved more permits for oil and gas drilling on public lands in its first two years than the Trump administration did in 2017 and 2018. Just two weeks ago, the White House ignored the scientists it claims to respect and rubber-stamped ConocoPhillips' massive Willow oil project.
Nevertheless, H.R. 1 even includes a resolution expressing disapproval of Biden's 2021 decision to revoke the presidential permit for the Keystone XL pipeline―part of the GOP's push to blame what they deride as "rush-to-green energy policies" for skyrocketing gas prices, a narrative that obscures Big Oil's profiteering amid Russia's invasion of Ukraine.
Meanwhile, as the GOP's deficit hawks threaten to withhold their support for raising the nation's debt limit unless Biden agrees to devastating social spending cuts, the Congressional Budget Office found that H.R. 1 would increase the federal deficit by $2.4 billion from 2023 to 2033.
Given that Senate Majority Leader Chuck Schumer (D-N.Y.) has described H.R. 1 as "dead-on-arrival," it's unlikely the legislation will reach Biden's desk. If it does, however, Biden vowed Monday to veto it.
The GOP's energy package would replace "pro-consumer policies with a thinly veiled license to pollute," the White House said in a statement. "It would raise costs for American families by repealing household energy rebates and rolling back historic investments to increase access to cost-lowering clean energy technologies. Instead of protecting American consumers, it would pad oil and gas company profits—already at record levels—and undercut our public health and environment."
"H.R. 1," the White House added, "would take us backward."
News
SUPPORT OUR WORK.
We are independent, non-profit, advertising-free and 100%
reader supported.