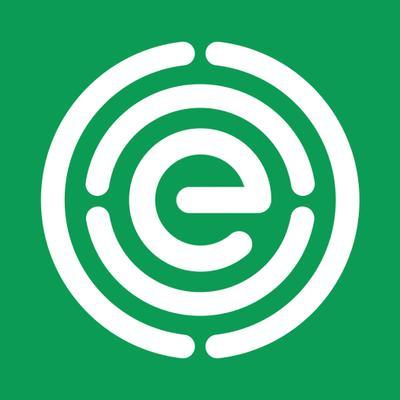 Grand Canyon and Colorado River Temporarily Protected from Uranium Mining
WASHINGTON
The Obama administration [yesterday] took an emergency measure to bar new mining claims on a 1-million-acre area around the Grand Canyon until December. At that time, administration officials indicated they hope to come up with a more comprehensive solution to protect one million acres around Grand Canyon National Park from new mining claims for the next 20 years.
The million-acre area has been off limits to mining for the past two years. That moratorium, issued by Interior Secretary Ken Salazar is set to expire July 20.
"The 26 million Americans who rely on the Colorado River for drinking water have some breathing room," said EWG senior counsel Dusty Horwitt. "Now we need to work to ensure the Interior Department follows through" with a permanent ban on new mining claims.
"This decision will help protect our most famous natural landmark and the lifeblood of the Southwest," Horwitt said. "Congress must ensure that this land is permanently put off-limits to new mining claims."
"The Grand Canyon is an American icon and part of a water network that provides the most basic need of a vast area of the Southwest," said Lauren Pagel, policy director of Earthworks, an international mining reform organization. "The Canyon and the Colorado River deserve permanent protection from uranium mining."
A study by Environmental Working Group and Earthworks published last week called uranium mining near the park "a gamble with our most treasured national park and the drinking water for 26 million Americans" who rely on Colorado River water.
Thirty-five hundred uranium mining claims lie within the protected area. The White House cannot legally nullify existing claims, but barring new claims makes mining on existing claims more difficult.
Sixty-one of these claims are held by Karen Wenrich, a mining industry consultant whose analysis of mining impacts on the Colorado river was used by the Bureau of Land Management in an environmental impact analysis released earlier this year. The BLM relied on Wenrich's research to downplay risks to the river, but did not disclose Wenrich's status as a claimholder or that she stood to make $225,000 by selling her claims to a uranium mining company if the Interior Department left the million-acre area open to new claims.
EWG and Earthworks' recent report highlighted this conflict of interest in addition to other concerns surrounding mining in the area, including the fact that foreign companies hold hundreds of claims near the park. Under the current mining law, written in 1872, companies do not have to pay any royalties to the U.S. government for mining on public lands.
The Environmental Working Group is a community 30 million strong, working to protect our environmental health by changing industry standards.
(202) 667-6982
LATEST NEWS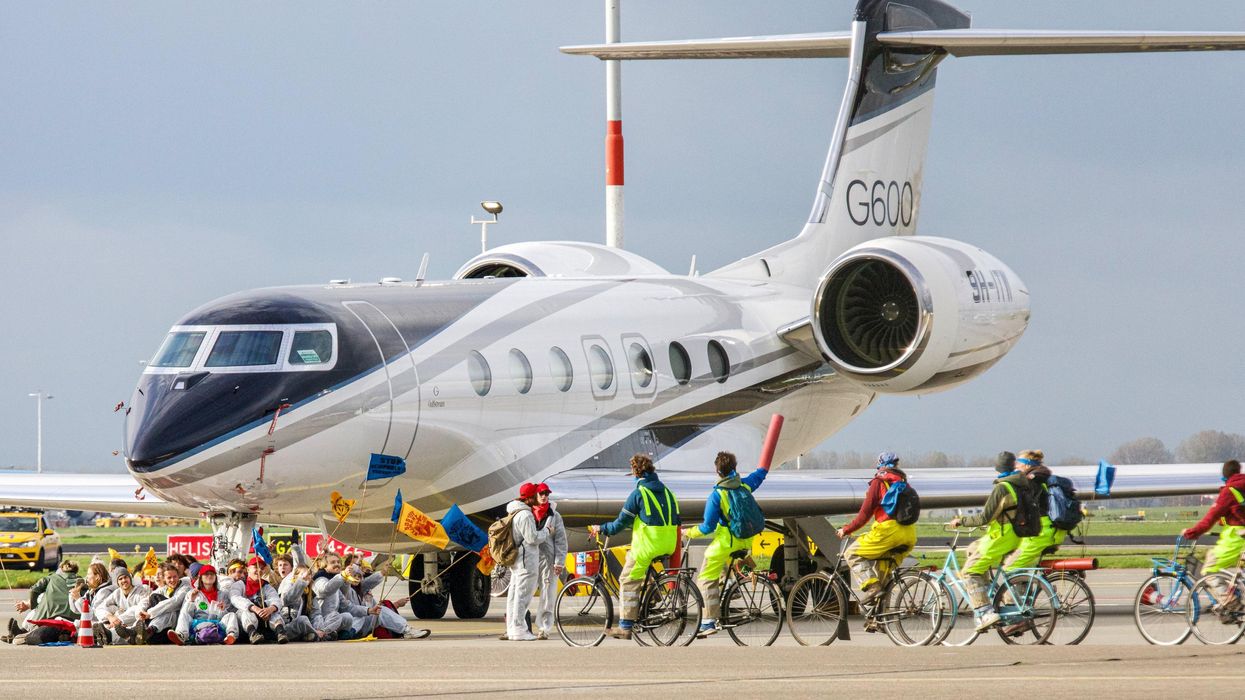 The planes tracked by a new Guardian report belong to celebrities, billionaires, CEOs, and their families, among them the Murdoch family, Taylor Swift, and the Rolling Stones.
The private jets of just 200 rich and famous individuals or groups released around 415,518 metric tons of climate-heating carbon dioxide between January 2022 and September 22, 2023, The Guardian revealed Tuesday.
That's equal to the emissions burned by nearly 40,000 British residents in all aspects of their lives, the newspaper calculated.
The planes tracked by the outlet belong to celebrities, billionaires, CEOs, and their families, among them the Murdoch family, Taylor Swift, and the Rolling Stones. All told, the high-flyers made a total of 44,739 trips during the study period for a combined 11 years in the air.
"Pollution for wasteful luxury has to be the first to go, we need a ban on private jets."
Notable emitters included the Blavatnik family, the Murdoch family, and Eric Schmidt, whose flights during the 21-month study period released more than 7,500 metric tons of carbon dioxide equivalent. The Sawiris family emitted around 7,500 metric tons, and Lorenzo Fertitta more than 5,000.
The Rolling Stones' Boeing 767 wide-body aircraft released around 5,046 metric tons of carbon dioxide, which is equal to 1,763 economy flights from London to New York. The 39 jets owned by 30 Russian oligarchs released 30,701 metric tons of carbon dioxide.
For comparison, average per capita emissions were 14.44 metric tons in the U.S. for 2022, 13.52 metric tons in Russia in 2021, and 5.2 metric tons in the U.K. the same year.
Taylor Swift was the only celebrity or billionaire in the report whose team responded to a request for comment.
"Before the tour kicked off in March of 2023, Taylor bought more than double the carbon credits needed to offset all tour travel," a spokesperson for the pop star told The Guardian.
Swift appears to have responded to public pressure to reduce private jet use. Her plane averaged 19 flights a month between January and August 2022, when she received criticism after sustainability firm Yard named her the celebrity who used her plane the most. After that point, the plane's average monthly flights dropped to two.
The Guardian's investigation was based on private aircraft registrations compiled by TheAirTraffic Database and flight records from OpenSky. Reporters calculated flight emissions based on model information found in the ADSBExchange Aircraft database and Planespotters.net and emissions per hour per model found in the Conklin & De Decker's CO2 calculator and the Eurocontrol emission calculator.
The report was released the day after an Oxfam study found that the world's richest 1% emitted the same amount as its poorest two-thirds. Given their high carbon footprint and luxury status, private jets have emerged as a rallying point for the climate justice movement.
"It's hugely unfair that rich people can wreck the climate this way, in just one flight polluting more than driving a car 23,000 kilometers," Greenpeace E.U. transport campaigner Thomas Gelin said in March. "Pollution for wasteful luxury has to be the first to go, we need a ban on private jets."
In the U.S., a group of climate campaigners is mobilizing to stop the expansion of Massachusetts' Hanscom Field, the largest private jet field in New England. An October report found that flights from that field between January 1, 2022, and July 15, 2023, released a total of 106,676 tons of carbon emissions.
"While plenty of business is no doubt discussed over golf at Aberdeen, Scotland, or at bird hunting reserves in Argentina (destinations we also documented), this is probably the least defensible form of luxury travel on a warming planet when a Zoom call would often do," Chuck Collins, who co-authored the Hanscom report, wrote for Fortune on November 14.
News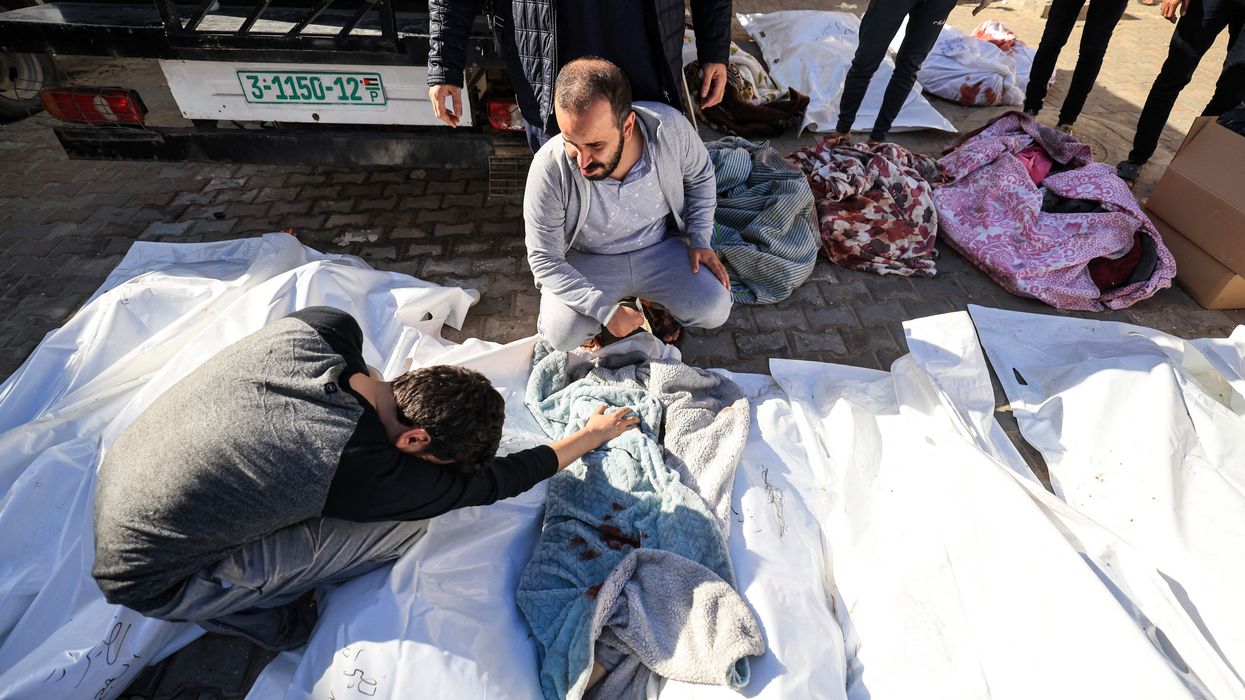 The leader of Hamas and Israel's prime minister both confirmed progress on a potential agreement to pause fighting and release hostages.
This is a developing story... Check back for possible updates...
Israel and Hamas are reportedly on the verge of a deal that would involve the release of hostages and a pause in bombing that has killed more than 13,000 people in Gaza and intensified the strip's humanitarian crisis.
An unnamed source briefed on the talks toldReuters on Tuesday that negotiations are in the "final stages" and a deal is "closer than it has ever been" since October 7, when a Hamas-led attack on southern Israel killed around 1,200 people.
The Qatar-mediated deal, according to Reuters, "envisages the release of around 50 civilian hostages by Hamas and of female and minor-aged Palestinian detainees from Israeli custody, as well as a multi-day pause in fighting."
Hamas leader Ismail Haniyeh confirmed Tuesday that a "deal on a truce" with Israel is "close." Israeli Prime Minister Benjamin Netanyahu said that "we are making progress" on a hostage agreement and hopes "there will be good news soon."
Netanyahu rejected a similar proposal earlier this month.

News of a potential deal comes after six weeks of Israeli bombing that has leveled much of the Gaza Strip, destroying homes and other civilian infrastructure, killing thousands of children, and displacing more than a million people. Additionally, Israel's siege has prevented adequate humanitarian aid from reaching desperate Gazans, leaving virtually the entire population at risk of starvation and forcing hospitals in the northern part of the strip to shut down.
A spokesperson for Gaza's Health Ministry toldAl Jazeera on Tuesday that the occupancy rate in northern Gaza's hospitals has reached 190%, overrun with victims of Israeli airstrikes.
Philippe Lazzarini, commissioner-general of the United Nations Relief and Works Agency for Palestine Refugees in the Near East (UNRWA), said in a speech Tuesday that "the people of Gaza are not safe anywhere: not at home, not under the U.N. flag, not in a hospital, not in the north, and not in the south."
"More than 900,000 people are sheltering in UNRWA installations, including in the north," said Lazzarini. "The conditions in these shelters are indescribable. They are massively overcrowded and shockingly unsanitary. On average, 150 people share a single toilet and 700 people share a single shower when available. These are breeding grounds for despair and disease."
A negotiated multi-day pause could allow additional humanitarian aid to enter Gaza, but it's unlikely that will be enough to alleviate emergency conditions in the Gaza Strip.
"We need an immediate humanitarian cease-fire," Lazzarini said. "We need respect for international humanitarian law so civilians are protected, and humanitarian organizations can work unhindered. We need a meaningful supply of humanitarian aid and commercial goods flowing into Gaza. The siege must be lifted."

News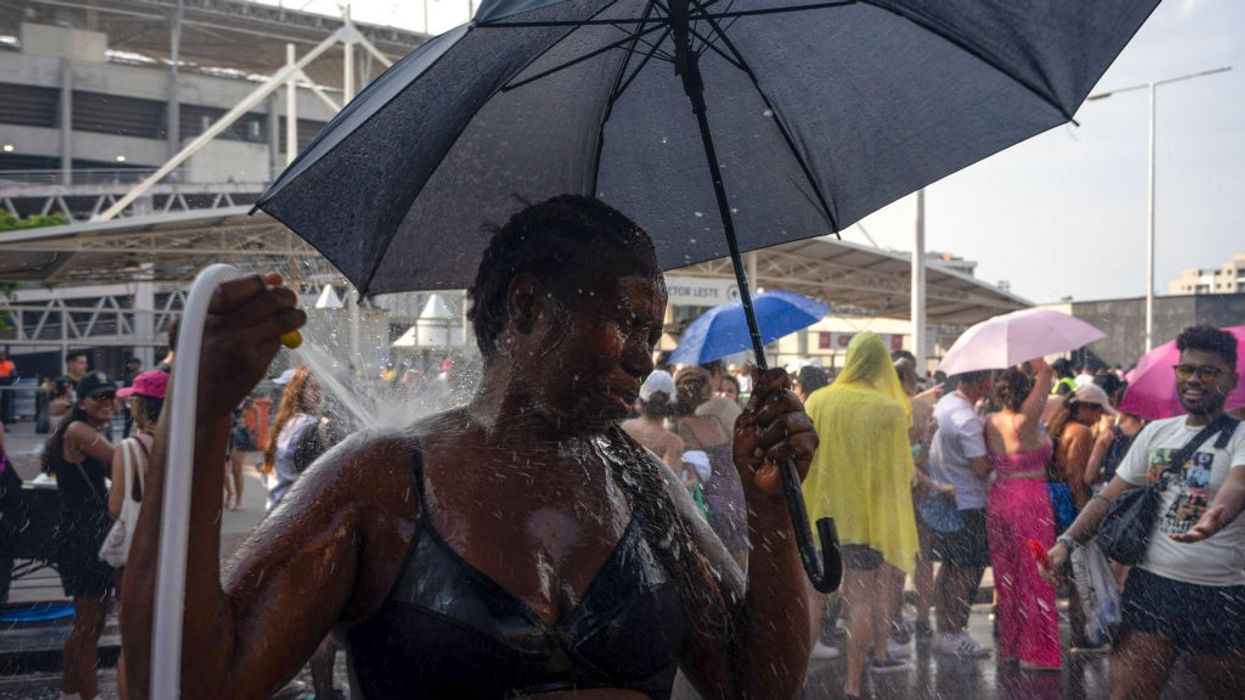 The heat index—which combines air temperature and humidity—hit an astounding 58.5ºC (137ºF), the highest index ever recorded, in Rio de Janeiro on Tuesday.
Amid a stifling heatwave this week Brazil is experiencing its highest temperatures ever recorded—a milestone that comes alongside global trends and fresh scientific data showing the world is far from meeting stated ambitions to reduce greenhouse gas emissions to curb the climate emergency.
According to the National Institute of Meteorology, temperatures in the southeastern city of Araçuaí hit 44.8ºC (112.6ºF) on Sunday, breaking the previous record set in 2005.
It was so hot over the weekend that international pop star Taylor Swift was forced to reschedule concerts nationwide.

Meanwhile, the heat index—which combines air temperature and humidity—hit an astounding 58.5ºC (137ºF), the highest index ever recorded, Tuesday morning in the country's second-most populous city of Rio de Janeiro.
The extreme heat is having a severe and negative impact on people's ability to work and live comfortably and putting a crush on the nation's power grid. As the Associated Pressreports:
Brazilians turned to fans, air conditioners and dehumidifiers to cool down, with utilities reporting record energy demand. Power outages were reported in Sao Paulo and Rio de Janeiro.

Amid the high heat, wildfires are burning widely in the Pantanal biome, the world's biggest tropical wetlands spanning parts of Mato Grosso and Mato Grosso do Sul states. The fires have ravaged an area about the size of Cyprus, or more than 947,000 hectares (about 3,600 square miles), according to the Environmental Satellite Applications Laboratory of the Federal University of Rio de Janeiro.

The wildfires are arriving earlier in some places and with much more intensity. With summer not even at its height, fears are growing of what's to come:
"The Pantanal is a region that's used to fires," biologist Gustavo Figueiroa, head of the environmental group SOS Pantanal, toldAl-Jazeera on Monday. "Normally, it regenerates naturally. But this many fires isn't normal."
Attributed in part to the El Niño effect, the historic temperatures in South America's largest country mirror the trend happening worldwide, with 2023 on track to be the hottest in 125,000 years, the result of burning fossil fuels and release of other heat-trapping gasses since the Industrial Revolution.
In addition to the heatwave and fires, heavy rains and damaging storms have brought severe flooding to other regions of the country, some resulting in the death of local residents and tens of thousands displaced.

Despite global efforts to reduce emissions and transition away from coal, oil, and gas, the latest figures from the United Nations in its 2023 Emissions Gap Report, released Monday, show that humanity is expanding its use of fossil fuels instead.

"The report shows that the emissions gap is more like an emissions canyon," U.N. Secretary-General António Guterres said in a statement. "A canyon littered with broken promises, broken lives, and broken records. All of this is a failure of leadership, a betrayal of the vulnerable, and a massive missed opportunity."
News