For Immediate Release
Contact:
Lindsey M.
Williams (202) 342-1903

Swiss Parliament Rejects UBS DOJ Dea
NWC Condemns Failure of United States to Prosecute Tax Criminals
WASHINGTON
The Federal Assembly of the
Swiss parliament voted to reject a deal between the Department of
Justice (DOJ) and UBS in which UBS had agreed to turn over the names of
4,450 U.S. citizens who held secret and illegal bank accounts at UBS.
Stephen M. Kohn, Executive Director of the National Whistleblowers
Center and attorney for Bradley Birkenfeld, said:
"This vote is a setback to all U.S. taxpayers and demonstrates the
bankruptcy of the Department of Justice's negotiations with UBS. The DOJ
should demand that UBS produce all 19,000 tax violators, not just
4,450, shut down all UBS business in the United States until there is
full compliance, and reopen an active criminal investigation into the
American and Swiss bankers who conspired to commit these crimes. It is
an insult to every honest taxpayer that while the whistleblower is in
jail, UBS and its American clients are getting away with hiding billions
of dollars of taxable income."
Dean A. Zerbe, co-counsel for Mr. Birkenfeld, said:
"The Obama administration put all its chips on a roll of the dice
and today with the rejection by the assembly in Switzerland they came up
snake-eyes. The Obama administration needs to show initiative and not
just sit and wait hoping for good news from Switzerland. The Obama
administration needs to be taking full advantage of the mountain of
information provided by the key whistleblower, Bradley Birkenfeld,
instead of letting it gather dust in government warehouses."
The vote is the latest development in the case of former UBS banker
Bradley Birkenfeld
. In 2007, Mr. Birkenfeld became
the first Swiss banker to blow the whistle on American citizens using
secret Swiss bank accounts to violate U.S. tax and securities law. As a
direct result of his disclosures, UBS closed its North American
division (with approximately $20 billion dollars in assets), agreed to
pay the U.S. government a $780 million dollar fine, and agreed to turn
over the names of 4,450 account holders.
Throughout his disclosures to the DOJ, Mr. Birkenfeld warned that
Swiss politicians would stall and block the release of client names and
urged them to open a legitimate criminal investigation using the
detailed information he provided. Mr. Birkenfeld provided the DOJ with
detailed information that would have (and still could) permit them to
conduct a criminal investigation and identify the major UBS America
account holders. The Swiss Parliament will now try to reach a compromise
that would require UBS to turn over client information by August 20,
the deadline set by the deferred prosecution agreement between the DOJ
and UBS.
The U.S. Justice Department admitted in court proceedings that "but
for Mr. Birkenfeld" the illegal $20 billion tax evasion "scheme" by the
Swiss banking giant UBS "would not have been discovered by the U.S.
government." Despite his undisputed contribution toward enforcement of
tax laws, Mr. Birkenfeld was the only banker prosecuted by the U.S.
government.
The National Whistleblowers Center urges all members of the public
to
send letters
in support of Mr. Birkenfeld's
clemency petition, which is pending before the Pardon Attorney.
Links:
Since 1988, the NWC and attorneys associated with it have supported whistleblowers in the courts and before Congress and achieved victories for environmental protection, government contract fraud, nuclear safety and government and corporate accountability.
LATEST NEWS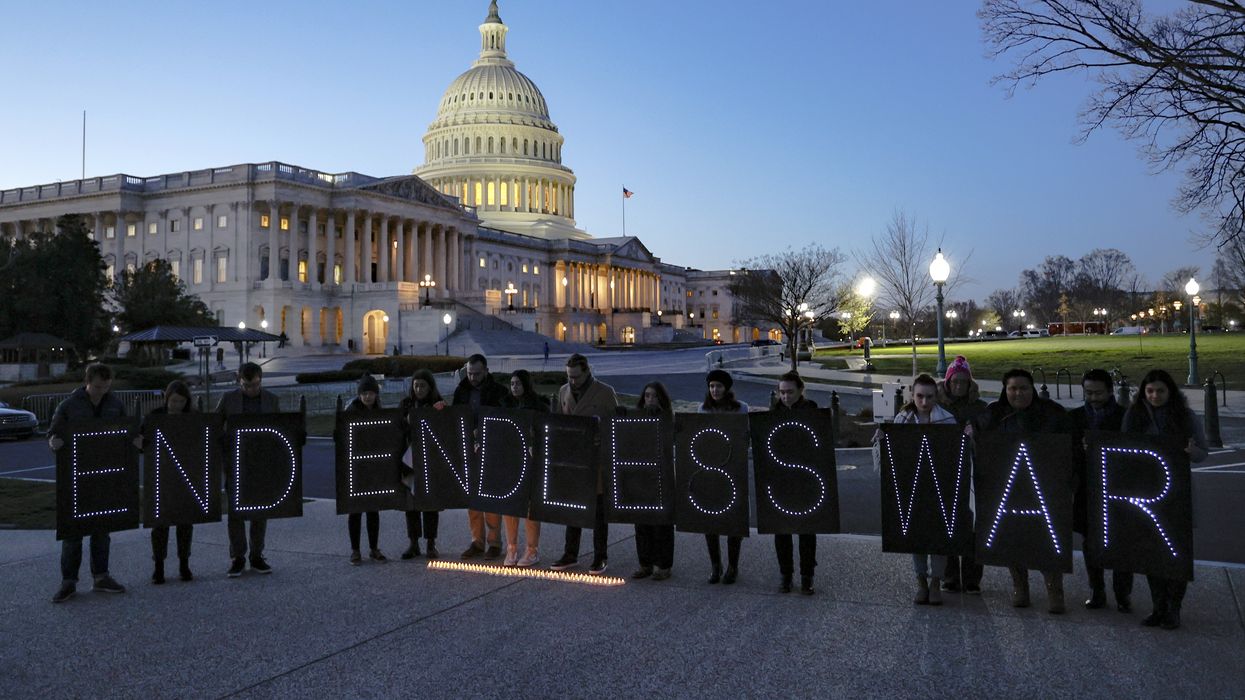 "Repeal of these authorizations would have no impact on current U.S. military operations and would support this administration's commitment to a strong and comprehensive relationship with our Iraqi partners."
As the U.S. Senate on Thursday teed up a vote to end the congressional authorizations for the Gulf and Iraq wars, President Joe Biden formally backed the bipartisan bill.
The progress on finally repealing the 1991 and 2002 authorizations for use of military force (AUMFs) comes just ahead of the 20th anniversary of the George W. Bush administration's costly and devastating invasion of Iraq.
The bill ( S. 316/H.R. 932) was reintroduced in February by Sens. Tim Kaine (D-Va.) and Barbara Lee (D-Calif.), and has GOP co-sponsors in both chambers. On Thursday, 19 Republican senators joined with all Democrats present to advance the measure.
The legislation has not yet been approved by the House of Representatives, which is narrowly controlled by the GOP. However, if it reaches the president's desk, he supports it, according to the statement of administration policy released Thursday.
While former Presidents Barack Obama and Donald Trump used the 2002 authorization to justify strikes against Islamic State in Iraq and Syria and Iranian Gen. Qasem Soleimani, respectively, the new Biden administration document notes that "the United States conducts no ongoing military activities that rely primarily on the 2002 AUMF, and no ongoing military activities that rely on the 1991 AUMF, as a domestic legal basis."
"Repeal of these authorizations would have no impact on current U.S. military operations and would support this administration's commitment to a strong and comprehensive relationship with our Iraqi partners," that policy statement adds. "President Biden remains committed to working with the Congress to ensure that outdated authorizations for the use of military force are replaced with a narrow and specific framework more appropriate to protecting Americans from modern terrorist threats."
Demand Progress Education Fund policy adviser Cavan Kharrazian said in a statement that "we are glad President Biden is supportive of getting these outdated AUMFs off the books, and that he is committed to work with Congress on presumably replacing the 2001 AUMF with a narrower framework."
"However, any serious attempt by President Biden to work with Congress on war powers reforms requires the administration to halt unauthorized participation of U.S. armed forces in hostilities that contravene the War Powers Act," Kharrazian stressed. "This includes ending U.S. support for the Saudi-led coalition's war on Yemen, ceasing the use of U.S. forces to protect Syrian oil fields and battling Iranian-backed militias, and putting an end to legally dubious military operations in the Horn of Africa."
The campaigner continued:
Moreover, the administration must commit to full legal transparency regarding the use of military force. Both this administration and previous administrations have failed to provide Congress with timely reporting on the 2001 AUMF, as required by 50 U.S. Code § 1550. Additionally, President Biden has failed to respond to lawmakers' inquiries about the administration's legal justifications for the expansive use of the 2001 AUMF and Article 2 authorities. Without such transparency, Congress is unable to fully exercise its oversight and legislative duties over war and peace.

It's encouraging to see an administration committed to addressing outdated AUMFs. However, a genuine commitment will involve respecting congressional authority over war by proactively ending unauthorized military activities and implementing comprehensive transparency measures.
In a series of tweets, the Quaker advocacy group Friends Committee on National Legislation (FCNL) welcomed the administration's position and highlighted fresh comments from Kaine and Sen. Todd Young (R-Ind.), a co-sponsor, who gathered outside the U.S. Capitol on Thursday with members of the American Legion.
"There's no reason—none—to have a war authorization against a strategic partner, and so that's the first reason why we need to do this," Kaine said of Iraq, adding that the repeal must also occur to honor U.S. service members.
Kaine called out previous failures by Congress to end the AUMFs, and noted that leaving them in place enables abuse. While confirming he has not spoken with House Speaker Kevin McCarthy (R-Calif.) about the bill, the senator expressed optimism that it will pass—saying of the lower chamber, "there's a wonderful bipartisan coalition there as well."
News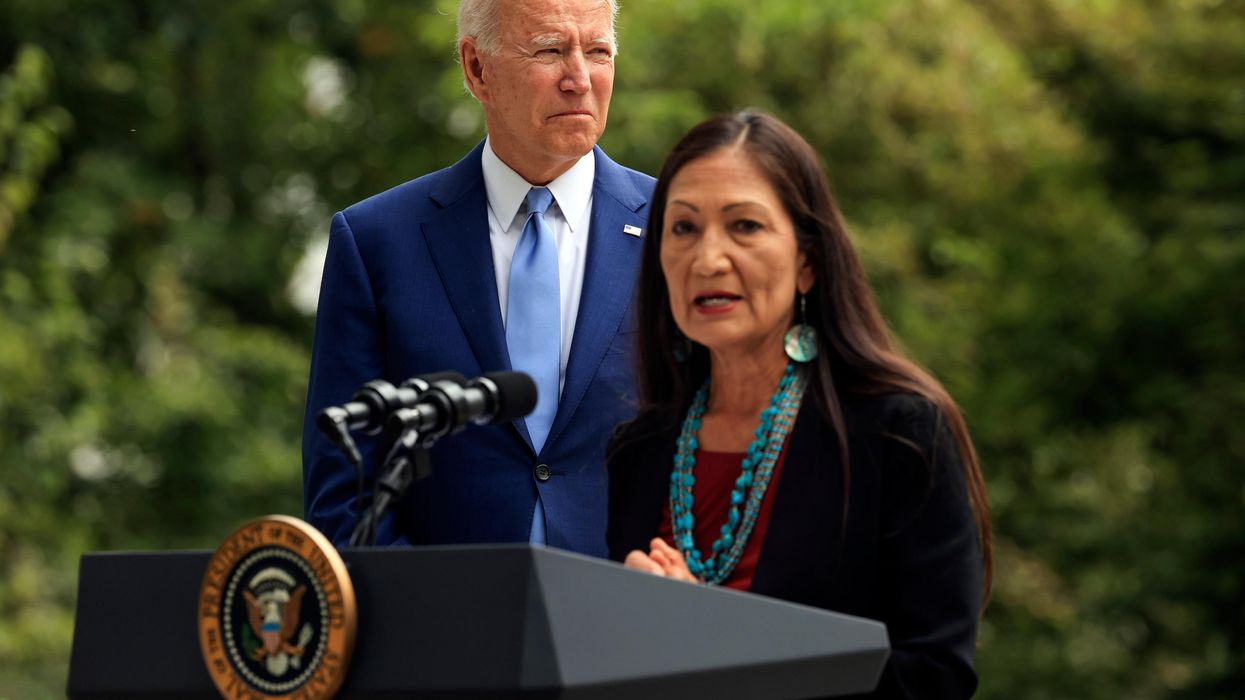 "The climate deadline to end oil and gas extraction in the U.S. is 2034, and the natural place to start is on land the federal government controls," said one advocate. "It's pathetic that legal action is needed to force the administration to act."
Three environmental groups on Thursday filed a 30-day notice of their intent to sue the Biden administration for refusing to respond to a petition to wind down fossil fuel extraction on public lands and waters.
Signed by a coalition of more than 360 progressive advocacy organizations, the January 2022 petition submitted to President Joe Biden and Interior Secretary Deb Haaland provides a framework to slash federal oil and gas production by 98% by 2035 using long-dormant provisions of the Mineral Leasing Act, Outer Continental Shelf Lands Act, and the National Emergencies Act.
Research published after the petition was submitted shows that wealthy countries must end oil and gas production entirely by 2034 to give the world a 50% chance of meeting the Paris agreement's more ambitious goal of limiting global warming to 1.5°C—beyond which the climate emergency's impacts will grow increasingly deadly, especially for the world's poor who have done the least to cause the crisis.
And yet, not only has the U.S. Department of the Interior (DOI) ignored the coalition's regulatory blueprint for more than a year, but the agency on Monday approved the Willow project—ConocoPhillips' massive oil drilling operation in Alaska's North Slope. This decision, which prompted a pair of separate lawsuits, was the latest but far from the only time that Biden has reneged on his 2020 promise to curb federal fossil fuel extraction. A recent analysis from the Center for Biological Diversity shows that the Biden administration rubber-stamped more permits for oil and gas drilling on public lands in its first two years than the Trump administration did in 2017 and 2018.
"Biden's approval of the climate-killing Willow project shows how desperately we need rules cracking down on runaway oil and gas extraction on public lands," Taylor McKinnon of the Center for Biological Diversity said Thursday in a statement. "The climate deadline to end oil and gas extraction in the U.S. is 2034, and the natural place to start is on land the federal government controls. It's pathetic that legal action is needed to force the administration to act."
With Thursday's notice, the Center for Biological Diversity, Friends of the Earth, and WildEarth Guardians informed Haaland that they intend to sue DOI for "unreasonable delay" if, 30 days from now, the agency "has still not initiated rulemaking or provided a substantive response" to last year's petition.
The Administrative Procedure Act requires federal agencies to respond to such petitions within a "reasonable" amount of time, the groups explained. Given the urgency of the climate crisis, they argued, DOI's 14-month period of inaction violates federal law.
"We can't frack our way to a safe climate and this lawsuit aims to ensure President Biden's administration heeds the reality that we need to transition the United States away from both the consumption and production of oil and gas."
"Far from living up to his promise to protect the climate, President Biden is actually undermining his commitment to the American public to end fossil fuel leasing," said Jeremy Nichols, climate and energy program director for WildEarth Guardians. "We can't frack our way to a safe climate and this lawsuit aims to ensure President Biden's administration heeds the reality that we need to transition the United States away from both the consumption and production of oil and gas."
As a presidential candidate, Biden vowed to prohibit new oil and gas lease sales on public lands and waters and to require federal permitting decisions to weigh the social costs of additional greenhouse gas pollution. Although Biden issued an executive order suspending new fossil fuel leasing during his first week in office, his administration's actions since then have flown in the face of earlier pledges.

On August 24, 2021, DOI argued that it had no choice but to restart lease auctions due to a preliminary injunction issued by U.S. Judge Terry A. Doughty, a Trump appointee who ruled in favor of Big Oil-funded Republican attorneys general who sued Biden over his moratorium. In a memorandum of opposition filed on the same day, however, the U.S. Department of Justice (DOJ) asserted that while Doughty's decision blocked the implementation of Biden's pause, it did not force the DOI to hold new lease sales, "let alone on the urgent timeline specified in plaintiffs' contempt motion."

Just days after Biden described global warming as "an existential threat to human existence" and declared Washington's purported commitment to decarbonization at the COP26 climate summit in Glasgow, the DOI ignored the DOJ's legal advice and moved forward with Lease Sale 257. The nation's largest-ever offshore auction, which saw more than 80 million acres of the Gulf of Mexico offered to the highest-bidding oil and gas drillers, was blocked in January 2022 by a federal judge who argued that the Biden administration violated environmental laws by not adequately considering the likely consequences of resulting emissions.
"Interior's delay on our petition to phase down fossil fuel extraction and development is not only unreasonable, it is simply unacceptable."
Despite Biden's pledge to cut U.S. greenhouse gas pollution in half by the end of this decade, the DOI held lease sales in several Western states in 2022, opening up tens of thousands of acres of public land to fossil fuel production.
Moreover, the White House supported the demands of right-wing Democratic Sen. Joe Manchin (W.Va.)—the top congressional recipient of fossil fuel industry cash during the 2022 election cycle and a longtime coal profiteer—to add oil and gas leasing provisions to the Inflation Reduction Act. The DOI has so far announced plans for multiple onshore and offshore lease sales in 2023.
The president's 2021 freeze on new lease auctions was intended to give the DOI time to assess the "potential climate and other impacts associated with oil and gas activities on public lands or in offshore waters." The agency's review of the federal leasing program effectively ignored the climate crisis, however, focusing instead on proposed adjustments to royalties, bids, and bonding in what environmental justice advocates characterized as a "shocking capitulation to the needs of corporate polluters."
The U.S. Geological Survey has estimated that about 25% of the nation's total carbon dioxide emissions and 7% of its overall methane emissions stem from fossil fuel extraction on public lands and waters. A 2015 analysis prepared for the Center for Biological Diversity and Friends of the Earth warned that federal fossil fuels already leased to industry contain up to 43 billion tons of potential planet-heating pollution, and those not yet leased hold another 450 billion tons. According to peer-reviewed research, a nationwide ban on federal oil and gas leasing would reduce carbon dioxide emissions by 280 million tons per year.
"It's tragic that climate chaos has raged on Biden's watch," Hallie Templeton, legal director for Friends of the Earth, said Thursday. "People are dying, sea levels are rising, and we are rapidly reaching the point of no return."
"Interior's delay on our petition to phase down fossil fuel extraction and development is not only unreasonable, it is simply unacceptable," said Templeton. "We hope that our lawsuit clears the administration's apparent apathy and spurs the urgent action that this code-red moment calls for."
News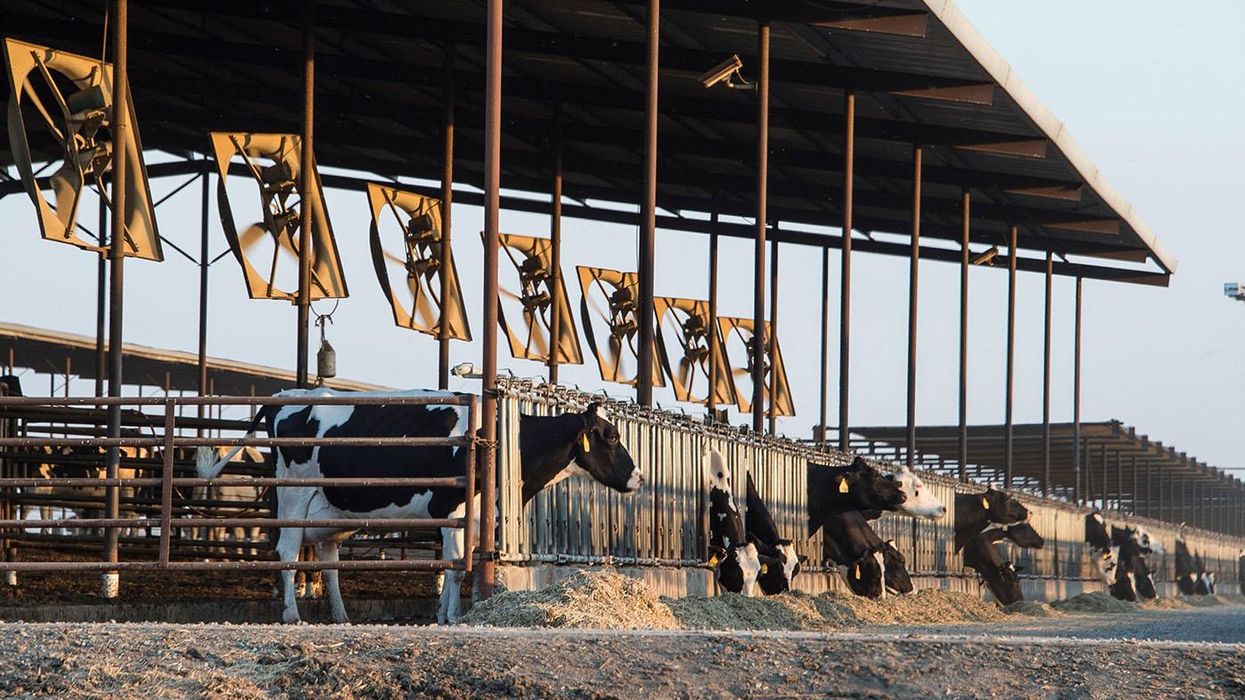 "There's no way around it—we have to actually cut fossil fuel emissions," said Food & Water Watch.
Dozens of climate action, Indigenous rights, and public interest groups on Thursday announced an alliance that plans to engage with lawmakers ahead of this year's congressional debate on the Farm Bill, calling on them to pass legislation that rejects carbon offsets, carbon markets, and other policies that perpetuate a planet-heating agricultural system.
Food & Water Watch convened more than 60 groups including the Farmworker Advocacy Network, the Indigenous Environmental Network (IEN), and the Institute for Agriculture and Trade Policy (IATP), all of whom have been disturbed in recent months by the passage of "at least three pieces of legislation that promote carbon offsets and dirty energy, propping up corporate ag interests and factory farming."
As Congress prepares to debate the Farm Bill, which is passed every five years and includes a range of nutrition, agriculture, forestry, and conservation policies, lawmakers must "transition away from false solutions to the climate crisis," said the alliance. "Carbon trading and offsets are inherently flawed and allow fossil fuels to continue polluting. Therefore, related carbon trading corporate-backed schemes have no place in Farm Bill legislation."
The groups are calling for a Farm Bill that will "further biodiverse, regenerative, sustainable agriculture and food systems; reduce fossil fuels and pesticides in farming practices; and promote a community-based food system that is more resilient to climate change."
"Flawed policies promoted under the guise of 'climate smart agriculture' threaten to entrench the polluting status quo, and worsen the climate crisis."
In such legislation, they said, lawmakers must exclude carbon offsets—tradable "rights" that allow purchasers to claim credit for an activity that removes carbon from the atmosphere or prevents emissions. The groups said the Farm Bill should reject:
Soil offsets, which store carbon in soil and remain "underdeveloped, inconsistent, and unable to accurately account for differences in carbon storage related to specific climates and geographies";
Forest offsets, which include forest protections that proponents claim prevent future deforestation, but which critics say "mask true emissions reductions by claiming sequestration and biodiversity gains"; and
Methane offsets, which proponents claim can "tackle the methane emissions from animal waste—typically cow or pig manure—using either separation equipment or anaerobic digestion."
Offset proposals are "incompatible with sustainable agriculture and may drive further consolidation of farms and agribusinesses," said the organizations, adding that the methane offset approach "wrongly supposes that significant methane emissions from farms are inevitable, as well as ignores the litany of co-pollutants from farms poisoning the air and water of nearby environmental justice communities."
As the Center for American Progress (CAP) said in a report about fraud in the market last October, there is mounting evidence that "many carbon offsets do not actually represent permanently removed carbon or avoided emissions."
In some cases, forests targeted by carbon offsets have been logged or burned or, "conversely, were never at risk of being deforested," reported CAP. Some businesses have also purchased 40-year contracts to protect forests, rendering the offset unvalid because carbon can remain in the atmosphere for a century.

"Carbon offset markets are fatally flawed," said Ben Lilliston, director of climate strategies at IATP, on Thursday. "The scientific consensus does not support them. They are riddled with fraud. The economics don't work for anyone, least of all farmers and landowners. The urgency of the climate crisis demands that we put this failed experiment aside, and focus on what we know can benefit farmers and the planet."
Jim Walsh, policy director for Food and Water Watch, said carbon markets and offsets are driven by "wishful thinking" that is "fanciful at best."
"Flawed policies promoted under the guise of 'climate smart agriculture' threaten to entrench the polluting status quo, and worsen the climate crisis," said Walsh. "Real climate action in the Farm Bill means breaking up factory farms, decoupling conservation programs from the private sector to directly serve the public good, and putting a stop to the Big Ag monopolies trampling our climate for private gain."
Food and Water Watch suggested carbon offsets and markets aim to help businesses and policymakers avoid making "real climate progress."
The alliance also said the Farm Bill must not include public funding for methane digester technology that "perpetuates pollution and contamination and continues abuses in dairy and meat farms," conservation programs that include carbon credits sales and trade, the overuse of pesticides, and policies that encourage farmers to produce as much as possible even as the practice depresses prices and allows "agribusiness companies to buy raw materials at far below cost, while farmers struggle to pay mounting bills."
The groups said they plan to attend congressional briefings and meet with lawmakers to urge them to pass a Farm Bill that:
Respects and uplifts traditional Indigenous knowledge (TIK) in regard to farming and ranching practices;
Broadens opportunities and support for BIPOC farmers and low-income communities to grow their own food;
Invests in and improves existing conservation programs to help transition farmers to more ecologically based agricultural practices and systems;
Broadens opportunities for small and medium-sized farms to access crop insurance and increases safety net funding;
Emphasizes the importance of building biodiverse, healthy soil;
Ensures fair competition and treatment in the agriculture sector to ensure better living wages for all farmers and farmworkers;
Decouples conservation programs from the private sector to directly serve the public good; and
Tightens and enforces antitrust laws to prevent further monopolization and consolidation of the food system.
"This Farm Bill represents the greatest opportunity in a generation to position American agriculture as a solution to the climate crisis," said Jason Davidson, senior food and agriculture campaigner at Friends of the Earth. "But we cannot do this through carbon markets and offsets underpinned by decades of failure, or through more handouts that further entrench Big Ag's stranglehold on our food system. We need Congress to pursue strategies that support farmers in building a truly regenerative, resilient and equitable food system."
News
SUPPORT OUR WORK.
We are independent, non-profit, advertising-free and 100%
reader supported.