For Immediate Release
January, 07 2010, 12:03pm EDT
Contact:
Tel: +1-212-216-1832,Email:,hrwpress@hrw.org
US: 1 in 10 Children in Juvenile Facilities Report Sexual Abuse by Staff
Justice Department Should Issue Prison Rape Standards
NEW YORK
New government data suggesting high levels of sexual abuse of
confined youth in the United States should galvanize the Department of
Justice to swiftly issue national standards to end prison rape, Human
Rights Watch said today.
According to the first National Survey of Youth in Custody,
released today by the federal Bureau of Justice Statistics, 1 in 10
youth in state juvenile facilities and large non-state facilities
reported sexual victimization by staff in the previous twelve months.
Another 2.6 percent reported sexual victimization at the hands of other
youth. Youth who are not heterosexual are at particular risk: 1 in 5
reported sexual abuse by staff or other youth. In the very worst
facilities, 20 to more than 30 percent of all youth reported abuse.
"The widespread sexual abuse of children in juvenile facilities
shows that public officials either aren't paying attention or can't be
bothered to do the right thing," said Jamie Fellner, senior counsel for
the US Program at Human Rights Watch. "The high rates of victimization
are powerful testimony to the failure of governments to safeguard the
boys and girls in their care."
Six months ago, the National Prison Rape Elimination Commission,
created by the National Prison Rape Elimination Act of 2003 (PREA),
released a report documenting the nature, causes, and prevalence of
rape in adult and juvenile detention facilities. Fellner was one of the
eight commissioners. Based on extensive research and consultations with
corrections experts and other stakeholders across the country, the
Commission proposed comprehensive, effective standards for the
prevention, detection, and punishment of prison rape.
Under the terms of PREA, the attorney general of the United States
has one year from receipt of the Commission's proposed standards to
issue final standards. Although the Justice Department has created a
working group to address prison rape, it has not issued any standards
nor indicated that it will do so any time soon.
"Every day Attorney General Eric Holder fails to promulgate national
prison rape elimination standards is another day in which kids and
adults are being abused behind bars," Fellner said. "The attorney
general already has on his desk proposed standards that reflect the
best thinking and effective practices to end this widespread scourge.
There is no need to reinvent the wheel or to delay moving forward."
Areas covered by the commission's proposed standards include:
supervision; screening for vulnerability to abuse; medical and mental
health services; reporting mechanisms; investigations; staff training;
administrative sanctions; internal monitoring; and external audits.
Human Rights Watch is one of the world's leading independent organizations dedicated to defending and protecting human rights. By focusing international attention where human rights are violated, we give voice to the oppressed and hold oppressors accountable for their crimes. Our rigorous, objective investigations and strategic, targeted advocacy build intense pressure for action and raise the cost of human rights abuse. For 30 years, Human Rights Watch has worked tenaciously to lay the legal and moral groundwork for deep-rooted change and has fought to bring greater justice and security to people around the world.
LATEST NEWS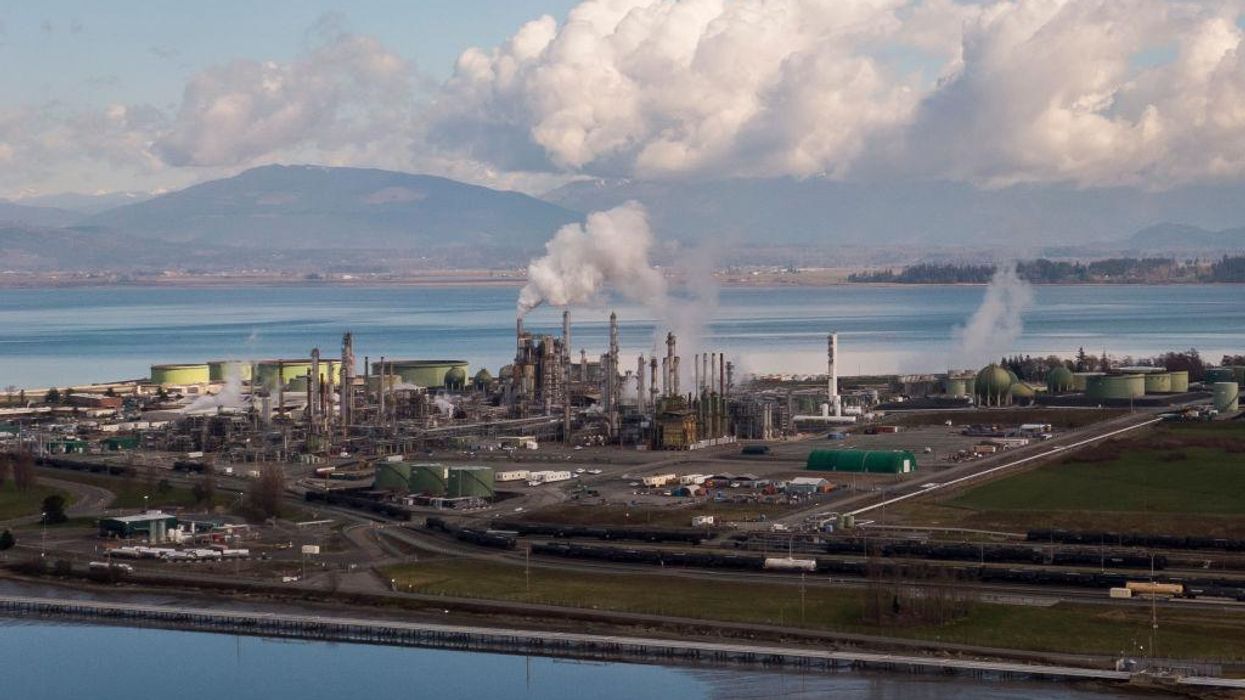 "Given the glacial pace of change in the EPA's plan, states should not wait for the EPA to act on PFAS," argued one advocate.
The U.S. Environmental Protection Agency's newly released plan for regulating wastewater pollution, including discharges of toxic "forever chemicals," is far too muted and sluggish, a progressive advocacy group warned Friday.
The Environmental Working Group (EWG) detailed how the EPA's long-awaited Effluent Guidelines Program Plan 15 postpones sorely needed action to rein in widespread contamination from per- and polyfluoroalkyl substances (PFAS). PFAS are a class of hazardous synthetic compounds widely called forever chemicals because they persist in people's bodies and the environment for years on end.
"We are deeply concerned that the EPA is punting on restrictions for PFAS polluting industries like electronics manufacturers, leather tanners, paint formulators, and plastics molders," said Melanie Benesh, EWG's vice president of government affairs. "We are also alarmed that the EPA's proposed restrictions on some of the most serious PFAS polluters—chemical manufacturers and metal finishers—are also getting delayed, with no timeline for when those limits will be final, if ever."
According to EWG, the EPA's new plan "falls short" of its pledge, made in the agency's 2021 PFAS Strategic Roadmap, to "get upstream" of the forever chemicals problem.
As the watchdog summarized:
The EPA confirmed that by spring 2024—nine months later than previously scheduled—it will release a draft regulation for manufacturers of PFAS or those that create mixtures of PFAS. The agency will do the same for metal finishers and electroplaters by the end of 2024, a delay of six months. The EPA did not announce when final rules will be available for these industries.

The agency will also begin regulating PFAS releases from landfills but did not provide a timeline for a final rule.

For all other industrial categories the EPA considered for PFAS wastewater limitation guidelines, the new plan includes more studies and monitoring, likely delaying restrictions on these sources indefinitely.

"Polluters have gotten a free pass for far too long to contaminate thousands of communities. Now they need aggressive action from the EPA to stop PFAS at the source," Benesh said. "But the EPA's plan lacks the urgency those communities rightfully expect."
"Although it's a good thing the EPA is committing to address PFAS discharges from landfills—a source of pollution that disproportionately affects vulnerable communities—it's also frustratingly unclear from EPA's plan when, if ever, those limits will materialize," said Benesh.
"Given the glacial pace of change in the EPA's plan," she added, "states should not wait for the EPA to act on PFAS."
"Polluters have gotten a free pass for far too long to contaminate thousands of communities. Now they need aggressive action from the EPA to stop PFAS at the source."
Scientists have linked long-term PFAS exposure to numerous adverse health outcomes, including cancer, reproductive and developmental harms, immune system damage, and other negative effects.
A peer-reviewed 2020 study estimated that more than 200 million people in the U.S. could have unsafe levels of PFAS in their drinking water. The deadly substances—used in dozens of everyday household products, including ostensibly "green" and "nontoxic" children's items, as well as firefighting foam—have been detected in the blood of 97% of Americans and in 100% of breast milk samples. Such findings stem from independent analyses because the EPA relies on inadequate testing methods.
Researchers have identified more than 57,000 sites across the U.S. contaminated by PFAS. Solid waste landfills, wastewater treatment plants, electroplaters and metal finishers, petroleum refiners, current or former military facilities, and airports are the most common sources of forever chemical pollution. Industrial discharges of PFAS are a key reason why 83% of U.S. waterways contain forever chemicals, tainting fish nationwide.
Some congressional Democrats are "trying to force the EPA to address PFAS more quickly," EWG noted.
The Clean Water Standards for PFAS Act, introduced in 2022 by Rep. Chris Pappas (D-N.H.) and Sen. Kirsten Gillibrand (D-N.Y.), would require the EPA to establish PFAS wastewater limitation guidelines and water standards for PFAS in nine distinct industry categories by the end of 2026.
News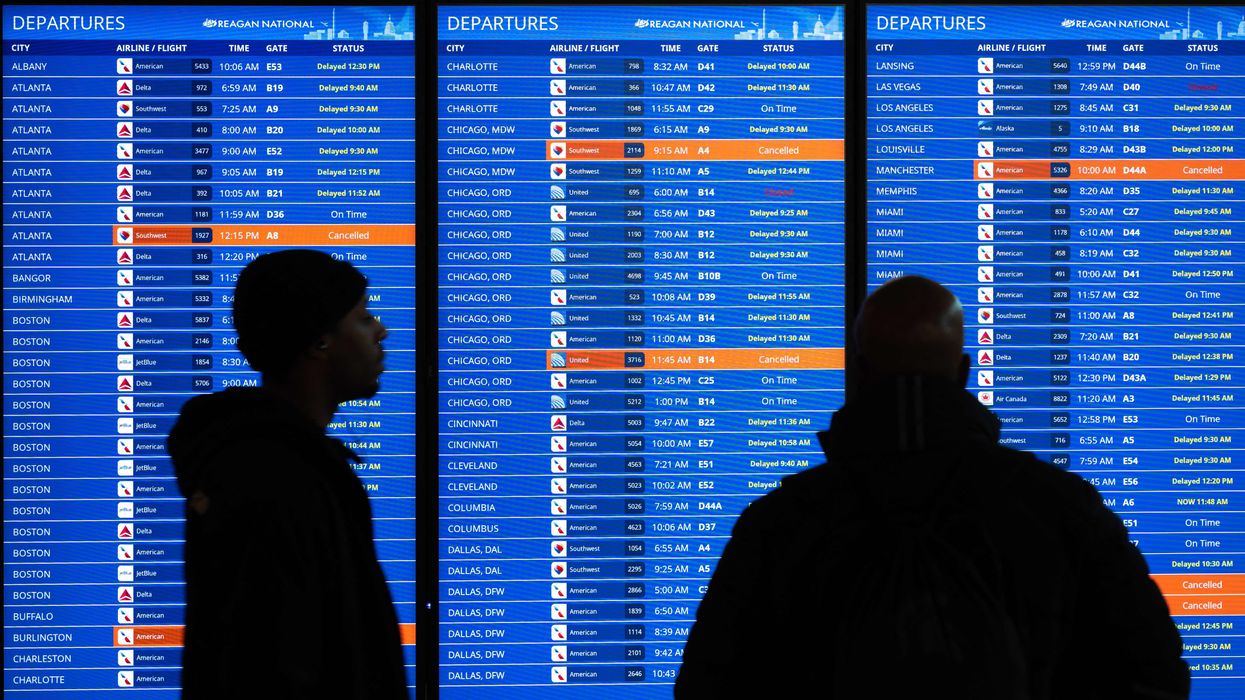 Facing criticism over recent air travel issues, the U.S. Transportation Department is reportedly investigating whether three airlines have scheduled flights they know they can't staff.

Three unidentified U.S. airlines are under federal investigation for potentially scheduling flights the companies know they ultimately will not be able to fly—a revelation The New York Timesreported Friday, just two days after United Airlines' CEO suggested competitors are doing just that.
The Times focused largely on how air travel issues—including mass cancellations from a winter storm during the holidays last month and a Federal Aviation Administration (FAA) system outage that grounded air traffic across the country last week—have put Pete Buttigieg, the head of the U.S. Department of Transporation (DOT), "in the hot seat."
"Unfortunately, the Department of Transportation has been hesitant to hold the airlines accountable," John Breyault, the vice president for public policy at the National Consumers League (NCL), told the newspaper. "While Secretary Buttigieg has talked a tough talk, particularly over the past few months, we have yet to see that really translate into action."
"Imagine any other industry taking money for products it can't deliver."
In an interview, Buttigieg defended his record—which has included a proposed rule on refunds, an online dashboard of airlines' commitments, and nearly $16 million in fines—saying that "in terms of what we've done and in terms of what we're doing, I would stack up our work in this area against anybody who's taken this on at the federal level."

According to the report, "The department is also investigating three U.S. airlines over whether they scheduled flights that they did not have enough staff to support, a spokeswoman for the agency said, though she declined to identify the airlines."
That reporting came after United CEO Scott Kirby said Wednesday during an earnings call with investors that "there are a number of airlines who cannot fly their schedules. The customers are paying the price. They're canceling a lot of flights. But they simply can't fly the schedules today."
\u201cThe CEO of United Airlines accused his rivals of committing fraud by selling tickets on flights they know they can't service. This statement by an airline CEO about the industry's problems is so much harsher than anything Pete Buttigieg has said or done. https://t.co/dW7SAt6Ji8\u201d

— Matt Stoller (@Matt Stoller) 1674141074
"What happened over the holidays wasn't a one-time event caused by the weather, and it wasn't just at one airline. One airline got the bulk of the media coverage, but the weather was the straw that broke the camel's back for several," Kirby said—presumably referring to Southwest Airlines, which faced intense scrutiny for canceling nearly 17,000 flights partly due to issues with its personnel management system that employees and other critics claim could have been avoided with technological upgrades.
United has recognized "the new reality and the new math for all airlines," Kirby asserted, while warning that "our industry has been changed profoundly by the pandemic and you can't run your airline like it's 2019 or you will fail."
"We believe any airline that tries to run at the same staffing levels that it had pre-pandemic is bound to fail and likely to tip over to meltdown anytime there are weather or air traffic control stresses in the system," the CEO said, highlighting the need for investments in not only staff but also technology and infrastructure.
Kirby's comments about competitors' alleged scheduling practices caught the attention of the anti-monopoly think tank American Economic Liberties Project (AELP), which described them as "the airlines' open admission of fraud."

\u201cAnd yet, crickets from @USDOT.\n\nJust one more reason why we need to eliminate federal preemption and allow state AGs, courts, and consumers to crack down on the airlines themselves.\nhttps://t.co/4f3hHswTyR\u201d

— American Economic Liberties Project (@American Economic Liberties Project) 1674146197
"What an extraordinary admission," William McGee, senior fellow for aviation and travel at AELP and author of the airline industry exposé Attention All Passengers, tweeted Thursday.
For months, the AELP has asked the DOT "to investigate IF airlines were accepting bookings (and $!) for flights they couldn't operate," he said. "Now United's CEO confirmed it. Imagine any other industry taking money for products it can't deliver."
"Ironically, we're learning more about canceled flights from the airlines than we are from the Department of Transportation," McGee toldThe Lever, while also pointing out that the DOT's "complaint database showed that United was by far the worst offender on unpaid refunds dating back to the earliest days of Covid in 2020."
As The Lever reported Friday:
Complaints against the major U.S. airlines, including United, more than tripled in the first year of the Covid-19 pandemic, as companies routinely sold tickets for flights they could not adequately staff, canceled the flights at the last minute, and slow-walked or withheld refunds while collecting billions in taxpayer bailout dollars.

The behavior prompted 34 attorneys general to write to Buttigieg on December 16 asking his agency to "require airlines to advertise and sell only flights that they have adequate personnel to fly and support, and perform regular audits of airlines to ensure compliance and impose fines on airlines that do not comply."

The letter, submitted as part of the rulemaking process for a still-delayed consumer protection proposal at Buttigieg's agency, also noted that the proposed rule "includes no provision that would correct this practice and that would prevent airlines from advertising and selling tickets for flights that they cannot reasonably provide."
In an opinion piece published by the Times last week in the wake of the FAA outage, the AELP's McGee traced U.S. air travel troubles back much further than the ongoing pandemic, explaining that although "the airlines were initially regulated in the 1930s for many reasons, some of which should be familiar to us in 2023," Congress passed the Airline Deregulation Act (ADA) in 1978.
"One could envision a wholesale return to the pre-1978 era, with route-setting and price-setting brought back into public hands entirely," he wrote, noting that the AELP "has proposed more FAA funding and eliminating federal preemption, which would allow consumers and state officials to sue airlines over consumer and safety rules."
"My colleagues and I are, however, eager to take part in a national conversation about regulating the industry more comprehensively," McGee added. "We haven't had a national discussion for 44 years about the state of air travel. It's time to have that discussion, rather than playing whack-a-mole with each crisis as it arises."
Buttigieg "has taken a tougher line than most of his predecessors" at the DOT, the NCL's Breyault tweeted Friday, while sharing his critical remarks to the Times. "But he is hamstrung by the ADA, which gives airlines far too much power. To truly protect passengers, Congress needs to act."
News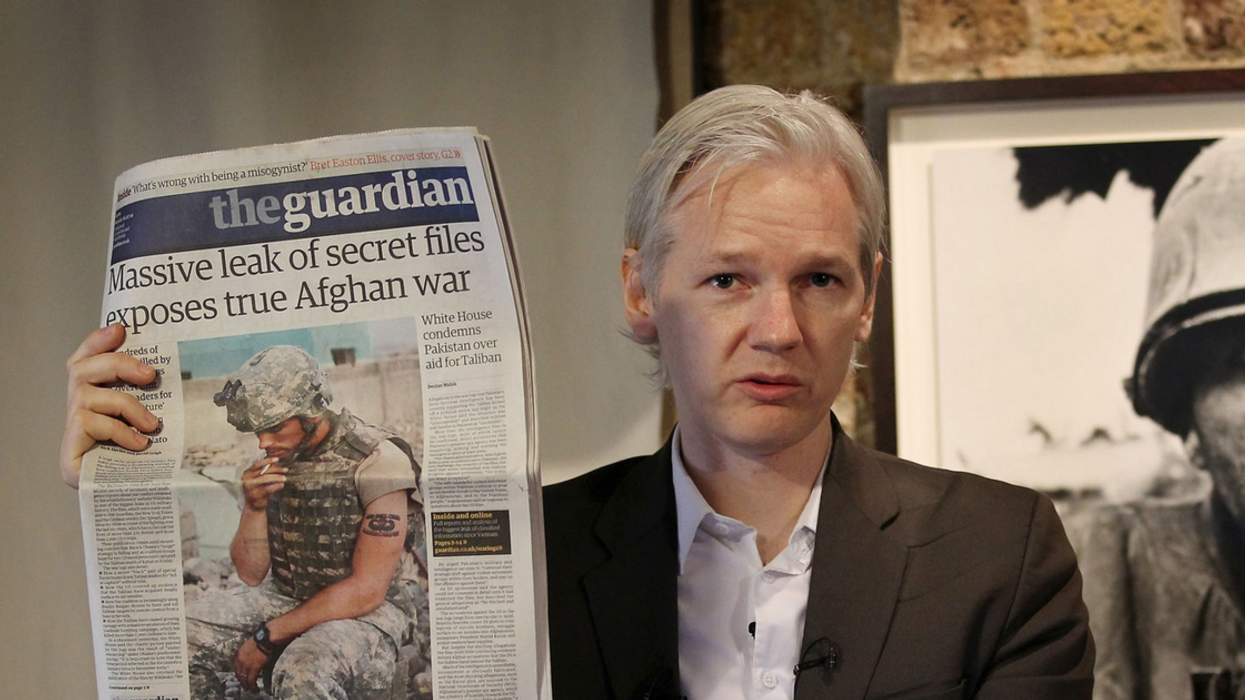 "As long as the Biden administration continues to deploy tools like the Espionage Act to imprison those who dare to expose war crimes, no publisher and no journalist will be safe," said one of the tribunal's co-chairs.
As Julian Assange awaits the final appeal of his looming extradition to the United States while languishing behind bars in London's notorious Belmarsh Prison, leading left luminaries and free press advocates gathered in Washington, D.C. on Friday for the fourth sitting of the Belmarsh Tribunal, where they called on U.S. President Joe Biden to drop all charges against the WikiLeaks publisher.
"From Ankara to Manila to Budapest to right here in the United States, state actors are cracking down on journalists, their sources, and their publishers in a globally coordinated campaign to disrupt the public's access to information," co-chair and Democracy Now! host Amy Goodman said during her opening remarks at the National Press Club.
"The Belmarsh Tribunal... pursues justice for journalists who are imprisoned or persecuted [and] publishers and whistleblowers who dare to reveal the crimes of our governments," she continued.
"Assange's case is the first time in history that a publisher has been indicted under the Espionage Act," Goodman added. "Recently, it was revealed that the CIA had been spying illegally on Julian, his lawyers, and some members of this very tribunal. The CIA even plotted his assassination at the Ecuadorean Embassy under [former U.S. President Donald] Trump."
\u201cWatch the Belmarsh Tribunal LIVE from Washington, D.C. today at 2 pm ET. \n\nIncluding Amy Goodman, @HorvatSrecko, Daniel Ellsberg, Noam Chomsky, @khrafnsson, @jeremycorbyn, Betty Medsger & @SMaurizi.\n\nFreedom for Assange and journalism are at stake. \n\nhttps://t.co/BsTWi02Xct\u201d

— Progressive International (@Progressive International) 1674225186
Assange—who suffers from physical and mental health problems including heart and respiratory issues—could be imprisoned for 175 years if fully convicted of Espionage Act violations. Among the classified materials published by WikiLeaks—many provided by whistleblower Chelsea Manning—are the infamous "Collateral Murder" video showing a U.S. Army helicopter crew killing a group of Iraqi civilians, the Afghan War Diary, and the Iraq War Logs, which revealed American and allied war crimes.
According to the United Nations Working Group on Arbitrary Detention, Assange has been arbitrarily deprived of his freedom since he was arrested on December 7, 2010. Since then he has been held under house arrest, confined for seven years in the Ecuadorean Embassy in London while he was protected by the administration of former Ecuadorean President Rafael Correa, and jailed in Belmarsh Prison, for which the tribunal is named.
Human rights, journalistic, peace, and other groups have condemned Assange's impending extradition and the U.S. government's targeting of a journalist who exposed American war crimes.
\u201c"That the extradition proceedings against Assange are an unexpected legal outcome \u2014 is a lie. Based on my experience as Ecuador's foreign minister...the British government wanted to extradite him all along." \u2014 @GuillaumeLong\n\nAttend the Belmarsh Tribunal. https://t.co/1au3neo8FD\u201d

— Progressive International (@Progressive International) 1674143897
In a statement ahead of Friday's tribunal, co-chair and Croatian philosopher Srećko Horvat said:
The First Amendment, freedom of the press, and the life of Julian Assange are at stake. That's why the Belmarsh Tribunal is landing literally just two blocks away from the White House. As long as the Biden administration continues to deploy tools like the Espionage Act to imprison those who dare to expose war crimes, no publisher and no journalist will be safe. Our tribunal is gathering courageous voices of dissent to demand justice for those crimes and to demand President Biden to drop the charges against Assange immediately.
Belmarsh Tribunal participants include Pentagon Papers whistleblower Daniel Ellsberg, U.S. academic Noam Chomsky, British parliamentarian Jeremy Corbyn, former Assange lawyer Renata Ávila, human rights attorney Steven Donziger, and WikiLeaks editor-in-chief Kristinn Hrafnsson.
Assange's father, John Shipton, and the whistleblower's wife and lawyer Stella Assange, are also members, as are Shadowproof editor Kevin Gosztola, Chip Gibbons of Defending Rights, Selay Ghaffar of the Solidarity Party of Afghanistan, investigative journalist Stefania Maurizi, The Nation publisher Katrina vanden Heuvel, and ACLU attorney Ben Wizner.
\u201cFormer U.K. Labour Party leader @jeremycorbyn is in Washington for the Belmarsh Tribunal to advocate for Julian Assange's freedom as he fights extradition from Britain to the United States.\n\n"We're standing up for the right to know. We're standing up for journalism," Corbyn says.\u201d

— Democracy Now! (@Democracy Now!) 1674220962
"One of the foundation stones of our form of government here in the United States... is our First Amendment to the Constitution," Ellsberg—whom the Richard Nixon administration tried to jail for up to 115 years under the Espionage Act, but due to government misconduct was never imprisoned—said in a recorded message played at the tribunal.
"Up until Assange's indictment, the act had never been used... against a journalist like Assange," Ellsberg added. "If you're going to use the act against a journalist in a blatant violation of the First Amendment... the First Amendment is essentially gone."
Ávila said before Thursday's event that "the Espionage Act is one of the most dangerous pieces of legislation in the world: an existential threat against international investigative journalism."
"If applied, it will deprive us of one of our must powerful tools towards de-escalation of conflicts, diplomacy, and peace," she added. "The Belmarsh Tribunal convenes in Washington to present evidence of this chilling threat, and to unite lawmakers next door to dismantle the legal architecture that undermines the basic right of all peoples to know what their governments do in their name."
The Belmarsh Tribunal, first convened in London in 2021, is inspired by the Russell Tribunal, a 1966 event organized by philosophers Bertrand Russell and Jean-Paul Sartre to hold the U.S. accountable for its escalating war crimes in Vietnam.
News
SUPPORT OUR WORK.
We are independent, non-profit, advertising-free and 100%
reader supported.