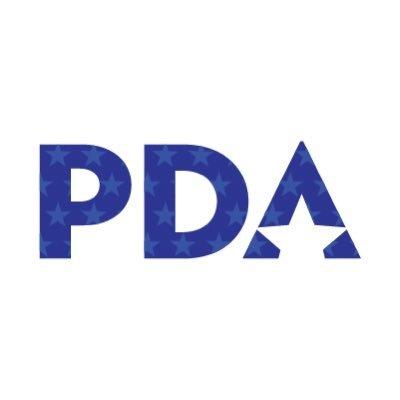 For Immediate Release
Contact:
James Handley, PDA Stop Global Warming/Environmental IOT--science queries
Jashand@juno.com, 202 546 5692
Tim Carpenter, PDA National Director--political queries
Tim@pdamerica.org, (413)-320-2015
'Direct Carbon Pricing' Better Than 'Cap and Trade'
Progressive Democrats of America Endorses Direct Carbon Pricing with Revenue Recycling as Preferred Mechanism to Combat Global Climate Change
WASHINGTON
On October 21, Progressive Democrats of America finalized a months-long process with their endorsement of direct carbon pricing with revenue recycling as the preferred method for reducing carbon dioxide in the Earth's atmosphere. Read the statement here.
The Stop Global Warming/Environmental Issues Organizing Team, led by Dave Massen, has been sifting through different legislative proposals in the House and Senate since late last year.
"When
we began the process, individual team members supported several
different mechanisms for reducing CO2," said Massen, who originally
leaned toward cap and trade. "But in view of the recent economic
meltdown, we became concerned that even with some proposed new
regulations, a large market for trading carbon derivatives would also
be vulnerable to a collapse with global repercussions, especially since
hard-to-verify offsets are likely to be part of any trading scheme.
Additionally, it seemed that paying Wall Street traders would add
unnecessarily to the costs of reducing carbon."
Cap and trade has been implemented in Europe and has so far failed to
meet the necessary targets because of offsets, free allowances and
trading. Sweden and British Columbia have implemented direct carbon
pricing (upstream carbon fees) and are making good headway toward
meeting targets while showing strong economic growth.
The endorsement comes just days before the October 24 International Day of Climate Action, sponsored by 350.org. The Intergovernmental Panel on Climate Change (IPCC), under the Kyoto Protocol of the United Nations Framework Convention on Climate Change
(UNFCCC or FCCC), pointed to 450 parts per million as the safe upper
limit of carbon dioxide concentration in the atmosphere just two years
ago. More recent science
noting the rapid spread of global warming effects, indicates that 350
ppm is now the threshold of stability to avert catastrophic climate
change. On October 24, people around the world will join together in
events and actions to raise the public's awareness.
PDA calls on its members to contact President Obama
to lead the world in a discussion on quickly achieving 350 ppm through
the implementation of direct carbon pricing with revenue recycling,
when he attends the Copenhagen meeting this December. Based on the
performance of already implemented cap-and-trade and carbon-pricing
models it is clear that the latter is easier to implement and more
effective than the former.
PDA has
been working in alliance with like-minded organizations to inform the
debate in Congress on alternatives to cap and trade. The groups include
Price Carbon Campaign, Climate Crisis Coalition, Carbon Tax Center, WeAct for Environmental Justice (Harlem), Friends of the Earth, Friends' Committee on National Legislation, Climate Policy Center / Clean Air-Cool Planet, CLEAN Network and Citizens Climate Lobby.
Other environmental groups embraced cap and trade long before the very flawed ACESA
(Waxman-Markey bill HR 2454) was passed by a narrow margin (219-212) in
the House in late June. PDA hopes to convince those groups to
reevaluate cap and trade and join them in supporting direct carbon
pricing with revenue recycling before the Senate considers the companion bill offered by Senators Kerry and Boxer.
PDA is currently considering endorsing Rep. John Larson's (D-CT) climate bill and eagerly awaits the introduction of Sen. Maria Cantwell's (D-WA) bill. Cantwell is expected to introduce legislation superior to the current cap-and-trade bills.
Progressive Democrats of America was founded in 2004 to transform the Democratic Party and U.S. politics by working inside and outside of the party by working to elect empowered progressives and by building the progressive movement in solidarity with with peace, justice, civil rights, environmental, and other reform efforts. For more information about PDA, please see PDAmerica.org.
LATEST NEWS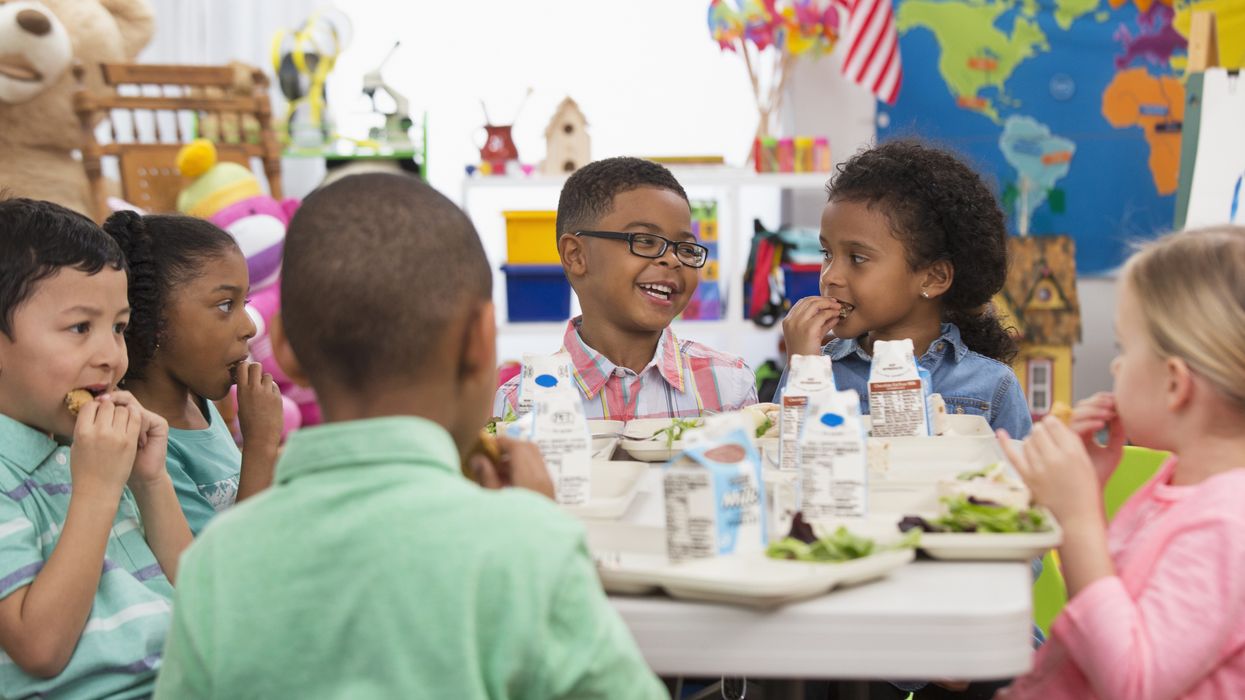 "Hiving off a tiny part of the public school bundle and charging a means-tested fee for it is extremely stupid," argues Matt Bruenig.

Minnesota last week became just the fourth U.S. state to guarantee universal free school meals, triggering a fresh wave of demands and arguments for a similar federal policy to feed kids.
"Universal school meals is now law in Minnesota!" Democratic U.S. Rep. Ilhan Omar, who represents the state, tweeted Monday. "Now, we need to pass our Universal School Meals Program Act to guarantee free school meals to every child across the country."
Omar's proposal, spearheaded in the upper chamber by Sen. Bernie Sanders (I-Vt.), "would permanently provide free breakfast, lunch, dinner, and a snack to all school children regardless of income, eliminate school meal debt, and strengthen local economies by incentivizing local food procurement," the lawmakers' offices explained in 2021.
Congressional Republicans last year blocked the continuation of a Covid-19 policy enabling public schools to provide free breakfast and lunch to all 50 million children, and now, many families face rising debt over childrens' cafeteria charges.
"The school bus service doesn't charge fares. Neither should the school lunch service."
Matt Bruenig, founder of the People's Policy Project, highlighted Monday that while children who attend public schools generally have not only free education but also free access to bathrooms, textbooks, computer equipment, playgrounds, gyms, and sports gear, "around the middle of each school day, the free schooling service is briefly suspended for lunch."
"How much each kid is charged is based on their family income except that, if a kid lives in a school or school district where 40% or more of the kids are eligible for free lunch, then they are also eligible for free lunch even if their family income would otherwise be too high," he detailed. "Before Covid, in 2019, 68.1% of the kids were charged $0, 5.8% were charged $0.40, and 26.1% were charged the full $4.33... The total cost of the 4.9 billion meals is around $21 billion per year. In 2019, user fees covered $5.6 billion of this cost."
Bruenig—whose own child has access to free school meals because of the community eligibility program—continued:
The approximately $5.6 billion of school lunch fees collected in 2019 were equal to 0.7% of the total cost of K-12 schooling. In order to collect these fees, each school district has to set up a school lunch payments system, often by contracting with third-party providers like Global Payments. They also have to set up a system for dealing with kids who are not enrolled in the free lunch program but who show up to school with no money in their school lunch account or in their pockets. In this scenario, schools will either have to make the kid go without lunch, give them a free lunch for the day (but not too many times), or give them a lunch while assigning their lunch account a debt.

Eligibility for the $0 and $0.40 lunches is based on income, but this does not mean that everyone with an eligible income successfully signs up for the program. As with all means-tested programs, the application of the means test not only excludes people with ineligible incomes, but also people with eligible incomes who fail to successfully navigate the red tape of the welfare bureaucracy.
The think tank leader tore into arguments against universal free meals for kids, declaring that "hiving off a tiny part of the public school bundle and charging a means-tested fee for it is extremely stupid."
Bruenig pointed out that socializing the cost of child benefits like school meals helps "equalize the conditions of similarly-situated families with different numbers of children" and "smooths incomes across the lifecycle by ensuring that, when people have kids, their household financial situation remains mostly the same."
"Indeed, this is actually the case for the welfare state as whole, not just child benefits," the expert emphasized, explaining that like older adults and those with disabilities, children cannot and should not work, which "makes it impossible to receive personal labor income, meaning that some other non-labor income system is required."
Conservative opponents of free school lunches often claim that "fees serve an important pedagogical function in society to get people to understand personal responsibility" and because they "are means-tested, they serve an important income-redistributive function in society," he noted. "Both arguments are hard to take seriously."
Pushing back against the first claim, Bruenig stressed that right-wingers don't apply it to other aspects of free schooling such as bus services. He also wrote that the means-testing claim "is both untrue and at odds with their general attitudes on, not just redistribution, but on how child benefit programs specifically should be structured."
A tax for everyone with a certain income intended to make up the $5.6 billion in school meal fees, he argued, "would have a larger base and thus represent a smaller share of the income of each person taxed and such a tax would smooth incomes over time," while also eliminating means-testing—which would allow schools to feed all kids and ditch costly payment systems.
As Nora De La Cour reported Sunday for Jacobin: "The fight for school meals traces its roots all the way back to maternalist Progressive Era efforts to shield children and workers from the ravages of unregulated capitalism. In her bookThe Labor of Lunch: Why We Need Real Food and Real Jobs in American Public Schools, Jennifer Gaddis describes how early school lunch crusaders envisioned meal programs that would be integral to schools' educational missions, immersing students in hands-on learning about nutrition, gardening, food preparation, and home economics. Staffed by duly compensated professionals, these programs would collectivize and elevate care work, making it possible for mothers of all economic classes to efficiently nourish their young."
Now, families who experienced the positive impact of the pandemic-era program want more from the federal government.
"When schools adopt universal meals through community eligibility or another program, we see improvements in students' academic performance, behavior, attendance, and psychosocial functioning," wrote De La Cour, whose reporting also includes parent and cafeteria worker perspectives. "Above all, the implementation of universal meals causes meal participation to shoot up, demonstrating that the need far exceeds the number of kids who are able to get certified."
Crystal FitzSimons, director of school-based programs at the Food Research and Action Center (FRAC), told Jacobin, "There is a feeling that we can't go back."

News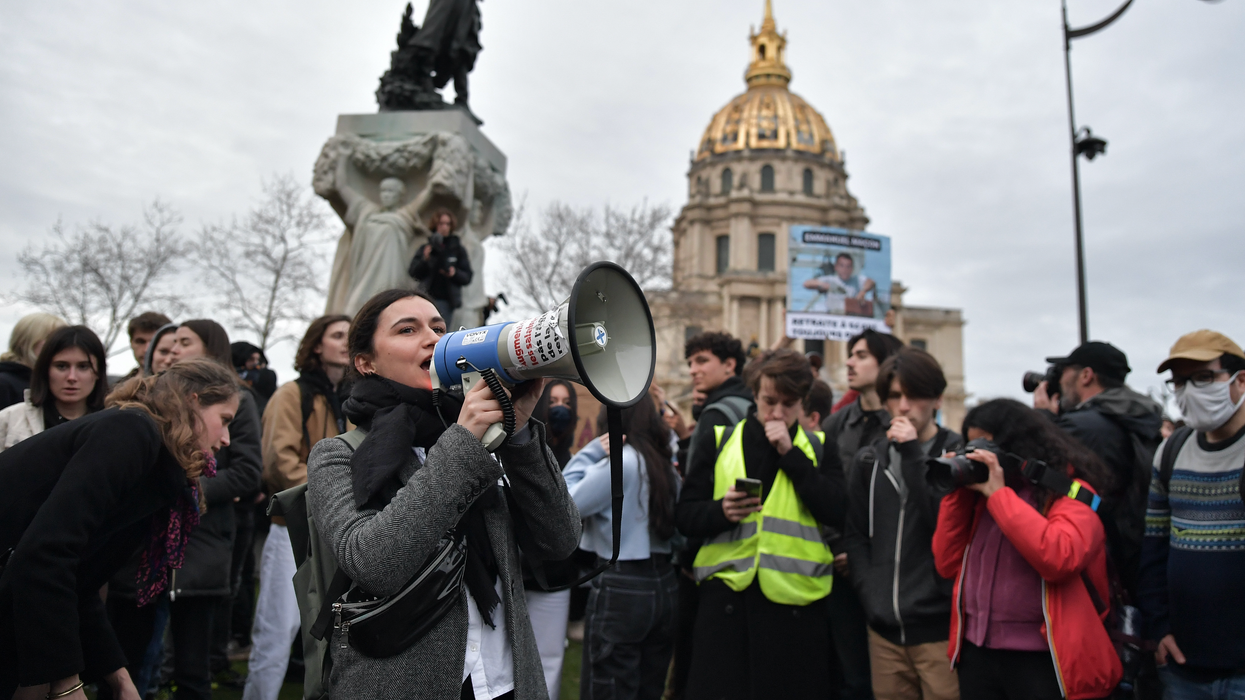 Protests—some of them violently repressed by police—broke out in Paris and cities across the nation after a parliamentary vote following the government's deeply unpopular move to raise the retirement age by two years.

Fresh protests erupted in Paris and other French cities on Monday after President Emmanuel Macron's government narrowly survived a pair of parliamentary no-confidence votes over bypassing the lower house of Parliament to raise the retirement age from 62 to 64.
The first parliamentary vote of no confidence, called by a small group of centrist lawmakers, fell nine votes short of the 278 needed to pass, Agence France-Presse reports. A second no-confidence vote, brought forward by the far-right National Rally, was also rejected.
The French Senate, which is dominated by right-wing parties, approved the higher retirement age last week. However, faced with the prospect of a vote shortfall in the National Assembly, Macron's government then invoked special constitutional powers to push through the retirement age hike.
The deeply unpopular policy has sparked widespread protests, some of which have drawn hundreds of thousands of people into the streets despite government bans on gatherings in locations including Place de la Concorde and the area of Avenue des Champs-Elysées in Paris.
Protests renewed following Monday's votes, with thousands of demonstrators marching in Paris alone. Videos posted on social media showed police charging protesters, spraying them with pepper spray, and beating them. One video showed officers brutalizing a person who appeared to be a photojournalist while an onlooker repeatedly shouted "it's the press!"

"We are not resigned," the Aubervilliers parliamentary group of the left-wing populist party La France Insoumise (LFI), or France Unbowed, tweeted Monday. "The fight against retirement reforms continues. All together in the street until the retirement of this unjust and illegitimate reform!"
LFI's parliamentary group in Haute-Garonne—which includes the southern city of Tolouse—tweeted that "Macron is more isolated than ever."
"The fight continues tonight," the party group said, previewing a Monday evening demonstration.
French unions are calling for a nationwide general strike on Thursday.
News
"How do we properly service our students when we are being overworked and underpaid and disrespected?" asked one special education assistant.

Demanding "respect and dignity" for tens of thousands of school support workers who help the Los Angeles Unified School District run, the union that represents 35,000 teachers in the city has called on its members to join a three-day strike starting Tuesday as school support staffers fight for a living wage.
Members of the Service Employees International Union (SEIU) Local 99 "work so hard for our students," said United Teachers of Los Angeles (UTLA) on Monday. "They deserve respect and dignity at work. We will be out in force tomorrow to make sure they get it."
Roughly 65,000 teachers and support professionals including bus drivers, cafeteria workers, teaching aides, and grounds workers are expected to walk out from Tuesday through Thursday this week, nearly a year after SEIU Local 99 entered contract negotiations with LAUSD, the second-largest school district in the United States.
The union is calling for a 30% pay increase for its members, who earn an average of $25,000 per year, or roughly $12 per hour. According to the MIT Living Wage Calculator, a living wage in the Los Angeles area is more than $21 per hour for a single person with no children and far more for people with children.
"I am a single mother and for the past 20 years I have worked two and sometimes three jobs just to support my family," Janette Verbera, a special education assistant, told In These Times Monday. "How do we properly service our students when we are being overworked and underpaid and disrespected?"
The school district offered a 20% overall pay increase spread over several years on Friday, along with a one-time 5% bonus.
Liz Shuler, president of the AFL-CIO, noted that LAUSD has a $4.9 billion surplus and said the district must use those funds to "invest in staff, students, and educators."
SEIU Local 99 members voted to authorize a strike in February, and said the limited three-day action is a protest against the district's negotiating tactics.
LAUSD has claimed the strike is unlawful and that workers are actually staging the walkout over pay without having exhausted all bargaining avenues. A state board over the weekend denied the district's request to block the strike.
As In These Timesreported, negotiations between the district and SEIU Local 99—as well as separate ongoing talks with the teachers' union about educators' contracts—are being led by Superintendent Alberto M. Carvalho, "whose $440,000 salary is nearly 10 times that of a starting salary for a LAUSD teacher."

"LAUSD won't get away with underfunding our schools," tweeted UTLA last week. "This is for our students, for our communities and for our lives."
News
SUPPORT OUR WORK.
We are independent, non-profit, advertising-free and 100%
reader supported.