For Immediate Release
Contact:
ASA Chief Counsel Joe Elford 415-573-7842 or ASA Media Liaison Kris Hermes 510-681-6361
Judge to Hear Contempt Charges for Montebello's Defiance of Medical Marijuana Law
City refused to return patient's property despite court order and established case law
LOS ANGELES
A superior court judge will hear oral
arguments Tuesday in a case that charges the City of Montebello with
contempt for refusing to return a medical marijuana patient's property
despite a court order and established case law. National advocacy group
Americans for Safe Access (ASA) took on the case of medical marijuana
patient Terry Walker after Montebello repeatedly spurned Walker's
efforts to seek the return of his wrongfully seized property.
"Montebello has absolutely no legal leg to stand on," said ASA Chief
Counsel Joe Elford, who will be arguing Tuesday on behalf of Walker.
"The city cannot brazenly defy a court order as well as established
case law on medical marijuana without facing the consequences."
Coincidentally, the Montebello contempt hearing comes less than a week
after the Montebello Country Club hosted an anti-medical marijuana
training for law enforcement, which was organized by the California
Narcotics Officers Association (CNOA). Advocates argued that the CNOA
training on the "eradication" of medical marijuana dispensaries was
blatantly contemptuous of state law and held protests last Thursday
outside the country club.
What: Oral arguments in medical marijuana case
charging the City of Montebello with contempt

When: Tuesday, October 13th at 8:30am

Where: Los Angeles Superior Court, Department 122 at 210 West
Temple Street, Los Angeles
The police officer responsible for overseeing Walker's property, as
well as other
Montebello city officials, will be cross-examined on Tuesday as to
their role in the obstruction of Walker's rights. The contempt brief
filed by ASA in December of 2008 points to the California Code of
Civil Procedure, which
makes punishable by contempt of court "disobedience of any lawful
judgment, order, or process of the court." In addition, ASA's brief
states that, "courts have the inherent power to punish acts that
interfere with the orderly conduct of proceedings," such as those in
Walker's case.
On October 15, 2004, local
police seized marijuana plants, growing equipment, and personal
correspondence from the Montebello home of Terry Walker. Police
criminally charged Walker, irrespective of his status as a medical
marijuana patient. Walker's criminal case was soon after dismissed and
a court order was issued for the return of his property.
However, despite Walker's court order, the City of Montebello refused
on
several occasions to return any of his property. "Given recent case law
requiring police and local officials to respect
state law and return wrongfully seized medical marijuana, the City
of Montebello has a clear obligation to adhere," continued Elford.
"This blatant contempt for
the rule of law is unacceptable and cities like Montebello will be
called out if such conduct continues."
In November 2007, the California Fourth District Court of Appeal issued
a 41-page decision rejecting the argument that the state's medical
marijuana law is preempted by federal marijuana laws. The court of
appeal ruled that "it is not the job of the local police to
enforce the federal drug laws." The case City of Garden Grove v.
Superior Court involved medical marijuana patient and Garden Grove
resident Felix Kha who was charged after a routine traffic stop and 1/3
of an ounce of medical marijuana was seized. As a result of the
appellate court
decision, the City of Garden Grove, and all other localities in
California, are now obligated to return wrongfully seized medical
marijuana. In December of 2008, the U.S. Supreme Court refused to
review Garden Grove's appeal.

For further information:

ASA's December 2008 contempt brief filed in Los Angeles Superior Court:
https://AmericansForSafeAccess.org/downloads/Walker_Contempt.pdf

2007 Garden Grove Decision by the California Fourth Appellate
District Court:
https://AmericansForSafeAccess.org/downloads/GardenGroveDecision.pdf

Flyer for last week's anti-medical marijuana training in Montebello:
https://AmericansForSafeAccess.org/downloads/CNOA_flyer_9_2009.pdf
Americans for Safe Access is the nation's largest organization of patients, medical professionals, scientists and concerned citizens promoting safe and legal access to cannabis for therapeutic use and research.
LATEST NEWS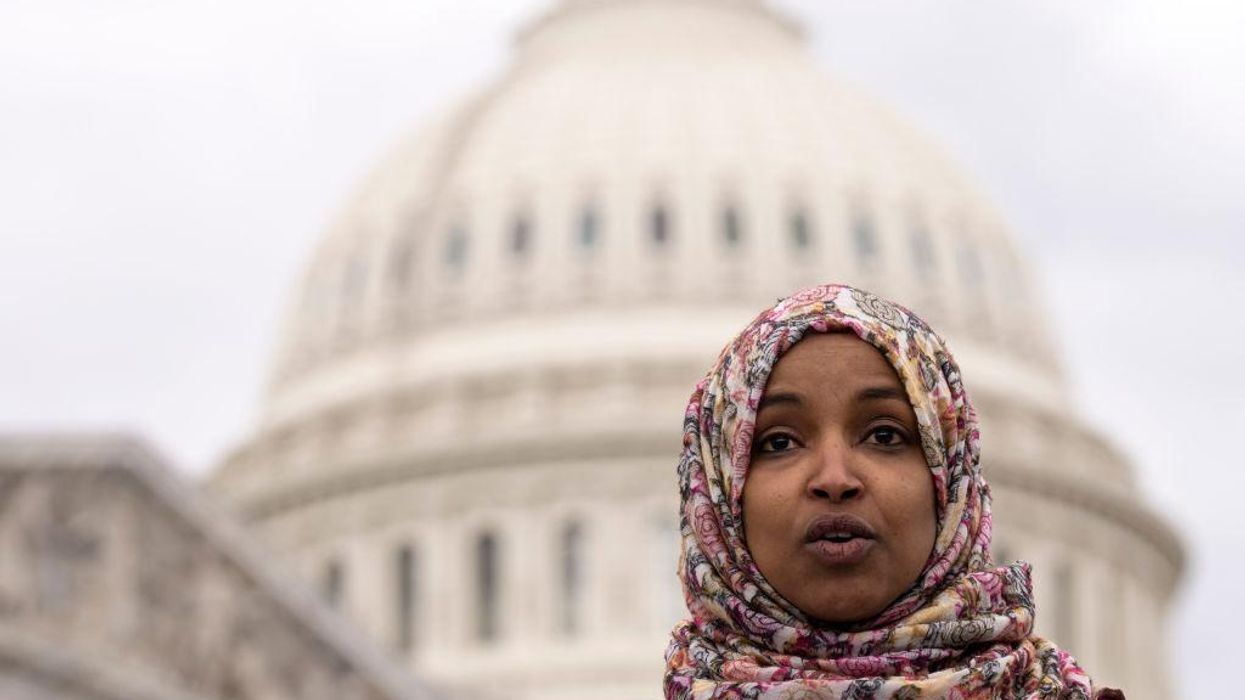 "There are very legitimate concerns about privacy and the harvesting of private user data on social media platforms, but this proposal doesn't address those," said the Minnesota Democrat.
Democratic Rep. Ilhan Omar on Tuesday joined the ranks of progressive lawmakers and advocacy groups voicing opposition to proposals to ban TikTok as Republican Sen. Josh Hawley plans to force a vote on his bill sometime this week.
"I am opposed to efforts by some Republicans and Democrats to unilaterally ban an entire social media platform," Omar (Minn.) said in a statement.
"First of all, I don't like censorship," said Omar. "There are very legitimate concerns about privacy and the harvesting of private user data on social media platforms, but this proposal doesn't address those. Instead, it singles out one platform—TikTok—and bans it outright."
Amid a rise in what Rep. Jamaal Bowman (D-N.Y.) has called "xenophobic anti-China rhetoric," U.S. lawmakers have introduced three pieces of legislation that would crack down on TikTok, which is owned by Beijing-based ByteDance.
Rep. Michael McCaul's (R-Texas) DATA Act, which passed the House Foreign Affairs Committee earlier this year, would require the White House to sanction companies that are "subject to the jurisdiction" of China and "believed to have facilitated" the transfer of sensitive personal data.
The RESTRICT Act, introduced by Sens. Mark Warner (D-Va.) and John Thune (R-S.D.), would authorize the U.S. Commerce Department to "review and prohibit certain transactions between persons in the United States and foreign adversaries," which could trigger a TikTok ban or sale.
Hawley's (Mo.) No TikTok on United States Devices Act, meanwhile, seeks to outlaw TikTok use nationwide.
The far-right lawmaker "plans to seek unanimous consent on the floor this week" to pass his bill, Punchbowl Newsreported Tuesday. Hawley said that "this is the moment to act" after last week's "unbelievable" hearing, during which TikTok CEO Shou Zi Chew was accosted by members of the House Energy and Commerce Committee.
According to the outlet, Warner and Thune may put forth their competing bill, in which case there's a chance of neither passing the Senate before the Easter recess.
"We should create actual standards and regulations around data harvesting and privacy violations across social media companies—like many countries around the world have already done—not ban particular platforms we don't like."
"Aside from raising legitimate First Amendment concerns, this is bad policy," Omar said Tuesday. "We should create actual standards and regulations around data harvesting and privacy violations across social media companies—like many countries around the world have already done—not ban particular platforms we don't like."
With this line of criticism, Omar echoed Bowman and Rep. Alexandria Ocasio-Cortez (D-N.Y.), whose inaugural TikTok video on Saturday endorsed arguments made last month by defenders of digital rights and civil liberties.
Fight for the Future director Evan Greer, for instance, said in February that if members of Congress truly want to protect U.S. residents from the surveillance capitalist business model also embraced by domestic Big Tech firms, "they should advocate for strong data privacy laws that prevent all companies (including TikTok!) from collecting so much sensitive data about us in the first place, rather than engaging in what amounts to xenophobic showboating that does exactly nothing to protect anyone."
For her part, Omar stressed that "as a frequent target of disinformation campaigns, I am sympathetic to... concerns that TikTok could be used for propaganda and hate speech."
"But again, this problem is not unique to TikTok," the lawmaker continued. "Twitter, Instagram, and famously, Facebook have all been used by foreign adversaries for disinformation campaigns targeting U.S. citizens. Our regulations should address these broad issues instead of singling out one platform."
"Lastly, there are legitimate concerns about the Chinese government—including their brutal repression of the Uyghur people and their suppression of basic rights of freedom of expression in their country," said Omar. "But banning one social media company based in China will not solve those problems."
"The American model rests on our protection of those freedoms—the ability to speak publicly against the government, or if you choose, to share a 10-second video cooking your favorite meal," she added. "That is the beauty of our democracy and our constitution. That is what sets us apart from authoritarian regimes like China. And that is the example we should set for the world."
News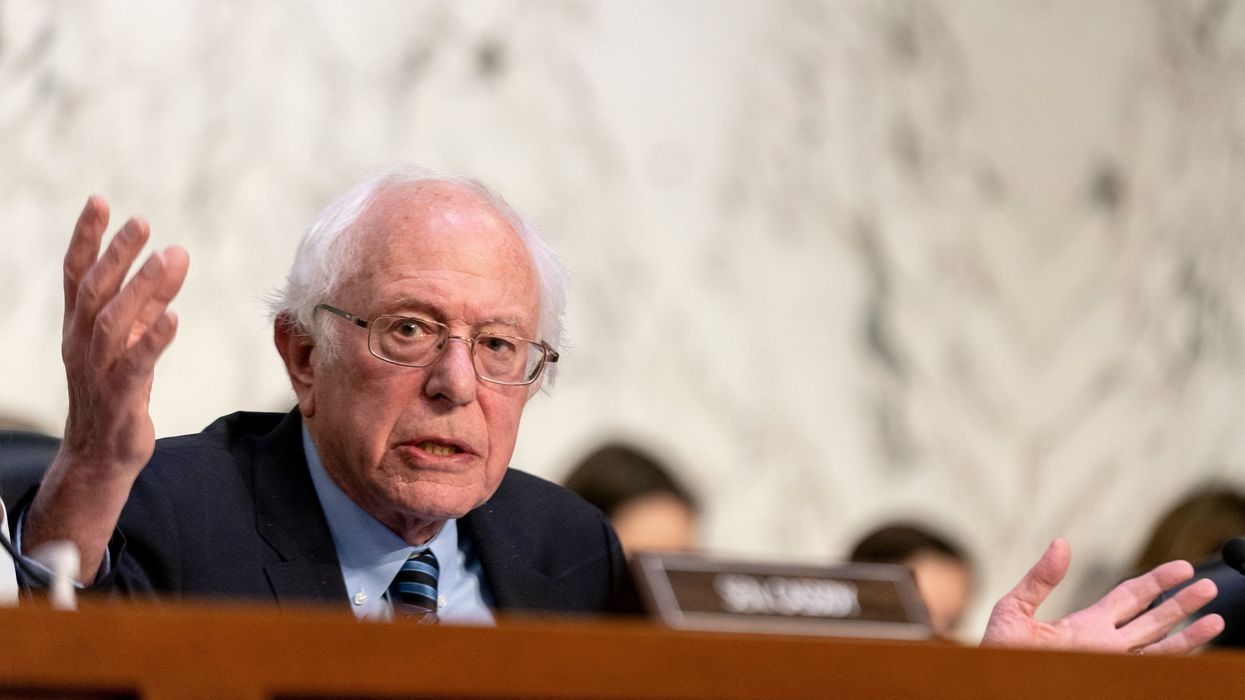 "We must not have a two-tiered justice system in which billionaires and large corporations can break the law with impunity," the Vermont senator said ahead of the hearing.
Former Starbucks CEO Howard Schultz is testifying Wednesday morning before a Senate committee chaired by Sen. Bernie Sanders, who used his time to grill the billionaire on the coffee giant's scorched-earth union-busting campaign that has drawn hundreds of unfair labor practice charges and dozens of complaints from the NLRB.
In his opening statement at the hearing, Sanders ran through the litany of allegations against Starbucks and called the company's efforts "the most aggressive and illegal union-busting campaign in the modern history of our country."
"That union-busting campaign has been led by Howard Schultz," said the senator, who vowed to press the former CEO to comply with recent NLRB rulings and stop obstructing contract negotiations.
"What is outrageous to me is not only Starbucks' anti-union activities and their willingness to break the law—it is their calculated and intentional efforts to stall, stall, and stall," Sanders continued. "They understand that the turnover rate at Starbucks is high. They understand that if workers do not see success in getting a contract and improved wages they may get discouraged. So what Starbucks is doing is not only trying to break unions, but even worse. They are trying to break the spirit of workers who are struggling to improve their lives. And that is unforgivable."
Watch the hearing live:
Following Schultz's appearance, the committee will hear from a separate panel of witnesses, including current Starbucks worker Maggie Carter and former employee Jaysin Saxton, who was fired after he led a union drive at a store in Augusta, Georgia. Last April, that location became the first Starbucks shop in Georgia to unionize.
The NLRB filed a complaint in December alleging that Saxton was unlawfully terminated for engaging in protected union activity. Saxton is one of more than 60 union organizers fired by Starbucks since December 2021, when workers in Buffalo, New York voted to form the company's first union in the U.S.
Since then, nearly 300 Starbucks locations have opted to unionize in the face of aggressive pushback from the company, which has slashed workers' hours, withheld raises, threatened worse benefits for unionized shops, and shut down entire stores in an effort to crush organizing momentum.

Starbucks Workers United said that more than a dozen Starbucks employees from across the United States are expected to travel to Washington, D.C. to attend the hearing, which comes after weeks of stonewalling from Starbucks executives.
Schultz, who has been accused of nearly 100 labor law violations since early 2022, finally agreed to testify earlier this month under threat of subpoena. Schultz stepped down as Starbucks' chief executive on March 20, though he remains on the company's board of directors.

"The HELP Committee intends to make clear that in America we must not have a two-tiered justice system in which billionaires and large corporations can break the law with impunity, while working-class people are held accountable for their actions," Sanders said.
News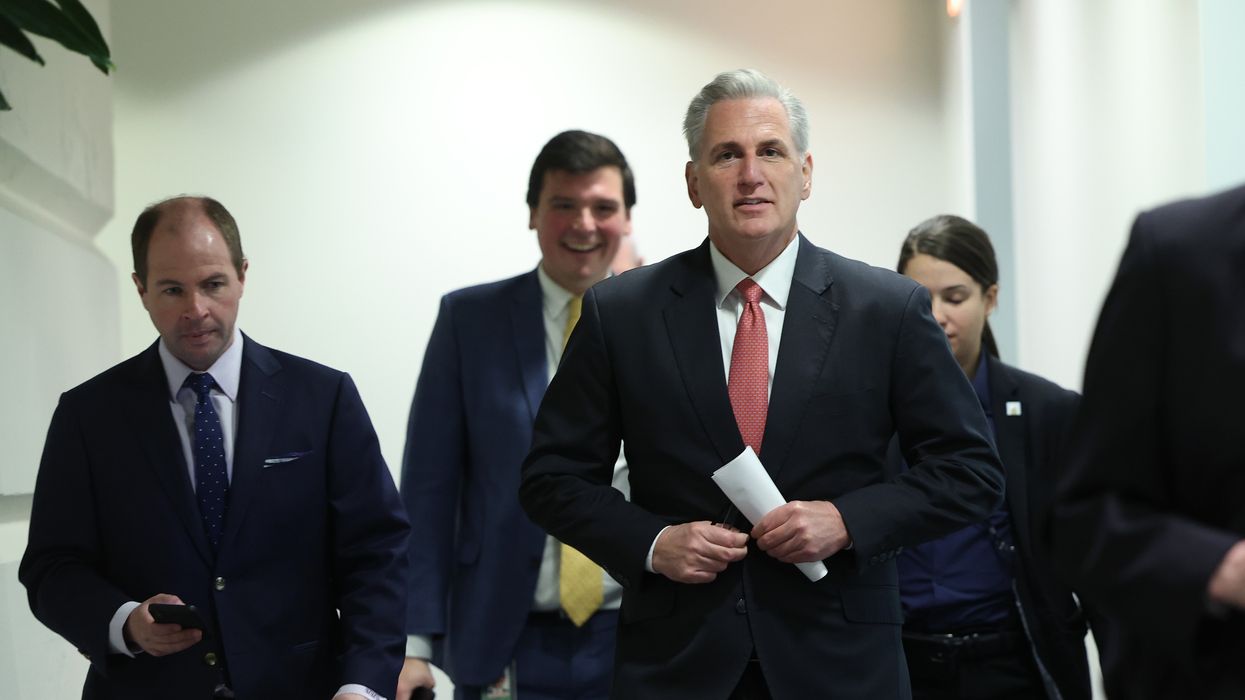 "Unsurprisingly, House Republicans want to make it harder for poor Americans to get food and medical care while making it easier for rich people to cheat on their taxes," said Sen. Ron Wyden.
Congressional Democrats reiterated their opposition to steep federal spending cuts on Tuesday after Republican House Speaker Kevin McCarthy issued a vague outline of his caucus' demands, which include more punitive work requirements for aid recipients and steep cuts to non-military spending.
The GOP leader laid out the broad demands in a Tuesday letter to President Joe Biden as progress toward an agreement to raise the debt ceiling and prevent a default remains nonexistent.
McCarthy (R-Calif.) called for another meeting with the president to discuss the debt ceiling standoff, which is a result of the House GOP majority's insistence on painful budget cuts as a necessary condition for any borrowing limit increase. The Congressional Budget Office has projected that the U.S. will default on its debt this summer unless Congress acts.
McCarthy wrote that House Republicans' demands include "but are not limited to" cuts to "excessive non-defense government spending" and stronger "work requirements for those without dependents who can work."
On the latter point, the California Republican favorably cited former President Bill Clinton's 1996 welfare reform law that doubled extreme poverty. Biden supported the law as a senator.
As president, Biden has demanded a debt ceiling increase without any accompanying spending cuts. In response to McCarthy's letter, Biden pushed House Republicans to release a detailed budget plan but stressed that spending talks "must be separate from prompt action on Congress' basic obligation to pay the nation's bills and avoid economic catastrophe."
Bloombergreported last week that House Republicans are in the process of "finalizing" a budget offer that's expected to propose capping spending "at 1% growth annually for a decade" and imposing more strict work requirements on food aid recipients. One recent analysis estimated that more than 10 million people could lose federal nutrition assistance if the GOP gets what it wants on work requirements.
Republicans are also pushing for legislation that would ease the permitting process for oil and gas projects.

In a Tuesday appearance on CNBC, McCarthy said he is prepared to recommend $4 trillion in total spending cuts—but he didn't provide specifics on which programs would be cut and by how much, drawing mockery from Democratic lawmakers.
"If he comes to the president's office with no specific plan, no specific details about what the Republicans want to cut, what are they going to talk about? The weather?" asked Senate Majority Leader Chuck Schumer (D-N.Y.).
Sen. Ron Wyden (D-Ore.), the chair of the Senate Finance Committee, tweeted in response to McCarthy's letter that "this scam is a non-starter in the Senate."

"Unsurprisingly, House Republicans want to make it harder for poor Americans to get food and medical care while making it easier for rich people to cheat on their taxes," Wyden wrote.
\u201cUnsurprisingly, House Republicans want to make it harder for poor Americans to get food and medical care while making it easier for rich people to cheat on their taxes. This scam is a non-starter in the Senate.\u201d

— Ron Wyden (@Ron Wyden) 1680030424
Last week, Rep. Rosa DeLauro (D-Conn.) released warnings from federal agencies that would likely be targeted by the GOP's austerity spree in an effort to highlight the far-reaching impacts of spending cuts the party has floated thus far.
"The draconian cuts would take away the opportunity for 80,000 people to attend college and impact all 6.6 million students who rely on Pell Grants," DeLauro said, citing agency estimates. "If implemented, 200,000 children will lose access to Head Start, and 100,000 children will lose access to childcare, undermining early education and parents' ability to go to work."
DeLauro wrote Tuesday that "Republican calls to cut government funding put everything from child care to opioid treatment and mental health services to nutrition assistance at risk for millions."

Sharon Parrott, president of the Center on Budget and Policy, echoed concerns about the potentially devastating effects of the House GOP's plans.
"The recent turmoil in the banking system pales in comparison to the chaos and harm that could ensue if House Rs force a debt-limit impasse and default: recession, lost jobs, and critical payments to seniors, veterans, businesses, families, and states unpaid," Parrott wrote Tuesday following the release of McCarthy's letter.
"A letter isn't a budget," Parrott continued, "so it conveniently allows House Rs to hide that these cuts—in basic food assistance, healthcare, and programs that fund child care, schools, and more—would go to cover some of the cost of more tax cuts for the wealthy rather than to reduce the deficit."
News
SUPPORT OUR WORK.
We are independent, non-profit, advertising-free and 100%
reader supported.