For Immediate Release
March, 03 2009, 11:07am EDT
Contact:
Brandon Hersh (202) 471-3205,bhersh@mediamatters.org
Question For Media: Is Rush Limbaugh Conservative Movement's 'Unofficial Leader?'
WASHINGTON
Rush Limbaugh rose to prominence in the early 1990s through a
relentless series of smears leveled at President Clinton, his administration,
and his family. With a progressive back in the White House, Limbaugh has
returned to regular attacks on the president. The Los Angeles Times described
him as "the politically wounded party's unofficial leader"
and his keynote speech at this weekend's Conservative Political Action
Conference (CPAC) was broadcast live on Fox News and CNN and then rebroadcast
on Fox News the next day - a treatment that, according to Fox News'
Greg Jarrett, "not even the president" gets.
Limbaugh started a media firestorm with his comments in January -- just
days before President Barack Obama's inauguration -- that he
"hopes" Obama "fails." Since then Limbaugh has
continued his drumbeat repeating this theme, recently asserting that it is not
only him but "every Republican in this country" who "wants
Obama to fail."
Among top conservatives, reaction to
Limbaugh's sentiment has been mixed. Former Rep. Tom
DeLay and former
Sen. Rick Santorum have publicly agreed with Limbaugh's sentiment
while some
conservative
figures have
distanced themselves the conservative commentator. RNC Chairman
Michael Steele recently joined Rep.
Phil Gingrey in the list of conservative leaders who have bowed down to
Limbaugh after publicly
criticizing him.
With Republican at a crossroads on whether Limbaugh speaks for the
party, it might be best, as White House Press Secretary Robert Gibbs said in
yesterday's briefing "to ask individual Republicans whether they
agree with what Rush Limbaugh said this weekend." Media Matters today launched "Rush
Watch," a resource center for all of the latest research on the top-rated
radio talk show host:
www.mediamatters.org/rushwatch/

Below are some of Limbaugh's attacks on President Obama and his
policies since the inauguration as well as conservative commentary on
Limbaugh's rhetoric:
Limbaugh's "I
Hope He Fails" Mantra Against President Obama
During the broadcast of his January 16 show, in response to the invitation
of "a major American print publication" to describe his "hope
for the Obama administration," Limbaugh replied "I hope he
fails." Limbaugh has continued to pound this theme on his show, not only
saying that he wants "the stimulus package" to fail but that
"every Republican in the country wants Obama to fail."
A Limbaugh Fissure Within
Conservative Movement?
Since President Obama's inauguration, there has been a wide range
of reactions from conservative officials and media figures to Limbaugh's
rhetoric.
Conservatives in Congress such as Rep. Eric Cantor and other prominent
leaders such as Republican strategist Mike Murphy have distanced themselves
from Limbaugh.
House Minority Whip Eric Cantor
South Carolina Governor Mark Sanford
GOP Strategist Mike
Murphy
While other conservative leaders and
personalities such as Tom DeLay and Rick Santorum have echoed Limbaugh's
comments.
Former House Minority
Leader Tom DeLay
Former Pennsylvania
Senator Rick Santorum
RNC chairman Michael Steele and Rep. Phil Gingrey actually backed down
from their respective criticisms of Limbaugh.
RNC chairman Michael Steele
Rep. Phil Gingrey
Limbaugh's Influence on
Conservative Echo Chamber: Health IT falsehoods and Other Attacks on
Obama's Policies
As evidence of Limbaugh's influence among both
conservative and mainstream media, he was the first to unabashedly advance
former New York Lt. Gov. Betsy McCaughey's falsehood that a provision in the
House-passed version of the economic recovery bill grants the government
authority to "monitor treatments" and "make sure your doctor
is doing what the federal government deems appropriate." This dubious
claim was soon being parroted by several conservative media figures. Limbaugh
took credit, saying "I found it. I detailed it for you and now it's
all over the mainstream media."
Media Matters has documented Limbaugh leading
the conservative echo chamber in advancing other false and misleading
information about President Obama's economic proposals.
Media Matters for America is a Web-based, not-for-profit, 501(c)(3) progressive research and information center dedicated to comprehensively monitoring, analyzing, and correcting conservative misinformation in the U.S. media.
LATEST NEWS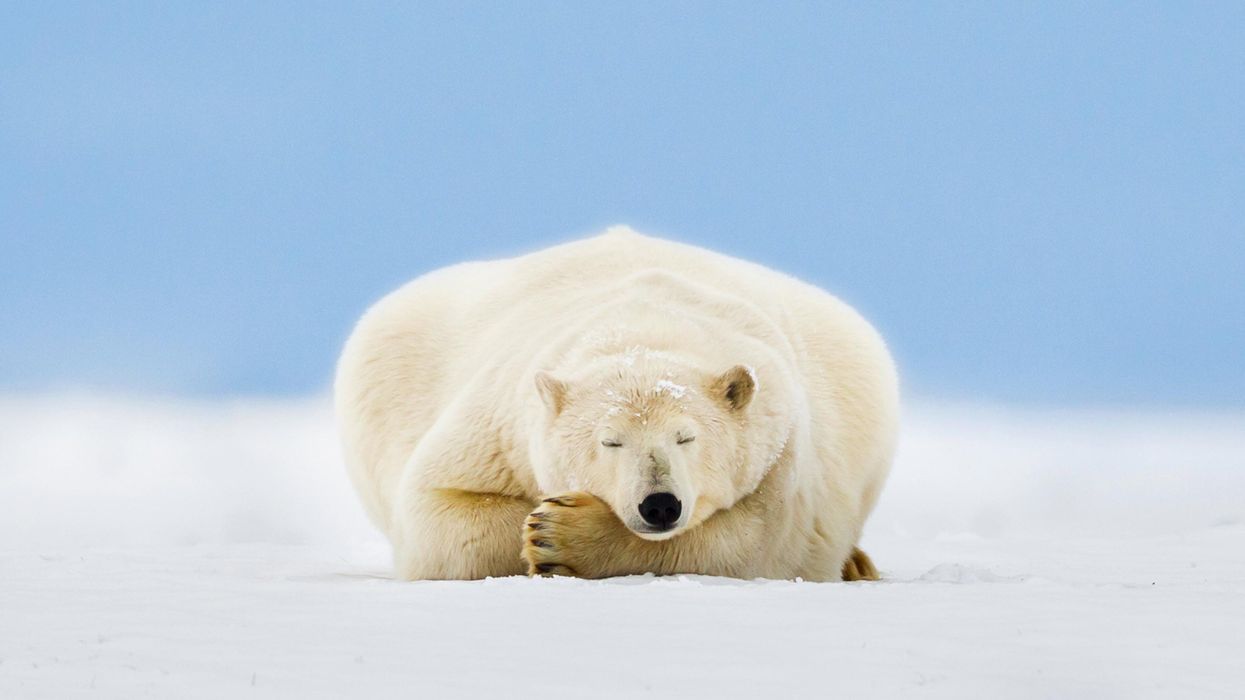 "We need a law on the books that will affirm these lands are not for sale, preserve the wilderness of the Coastal Plain, and uphold the sovereignty of Arctic Indigenous peoples," said Sen. Ed Markey, one of the bill's lead sponsors.
Indigenous, climate, and conservation advocates on Wednesday welcomed the reintroduction of congressional legislation to restore protections and prevent fossil fuel development in Alaska's Arctic National Wildlife Refuge.
Sens. Ed Markey (D-Mass.), Maria Cantwell (D-Wash.), Martin Heinrich (D-N.M.), and Michael Bennet (D-Colo.), along with Reps. Jared Huffman (D-Calif.) and Brian Fitzpatrick (R-Pa.), reintroduced the Arctic Refuge Protection Act, the continuation of legislative efforts dating back to the 1980s to protect the critical wilderness and its inhabitants.
The lawmakers said in a statement that their bill "will restore critical protections to the Arctic National Wildlife Refuge—home to the Gwich'in people and the nation's largest national wildlife refuge—by designating the Coastal Plain ecosystem as wilderness under the National Wilderness Preservation System."
If passed, the bill "would permanently halt any new oil and gas leasing, exploration, development, and drilling on the Coastal Plain, and would safeguard the subsistence rights of the Arctic Indigenous peoples who depend upon the unique ecosystem within the Arctic Refuge," the statement explained.
As Huffman's office noted:
The Arctic National Wildlife Refuge covers 19.6 million acres and is the largest unit in the National Wildlife Refuge System. The 1.56 million-acre Coastal Plain, the biological heart of the refuge, contains the calving grounds for the Porcupine caribou herd and is home to denning polar bears, musk oxen, wolves, and more than 150 species of migratory birds. The 9,000-strong Gwich'in Nation, living in Alaska and Canada, make their home on or near the migratory route of the Porcupine caribou herd, and have depended on this herd for their subsistence and culture for thousands of years.
"The Arctic National Wildlife Refuge is a national treasure and a cultural and spiritual home for Arctic Indigenous peoples," said Markey. "The traditional relationship that the Gwich'in and Iñupiat have had with the refuge for generations, as well as the singular ecosystem on the Coastal Plain, should not be put into harm's way because of old failed promises of a fictional financial windfall."
"We need a law on the books that will affirm these lands are not for sale, preserve the wilderness of the Coastal Plain, and uphold the sovereignty of Arctic Indigenous peoples—who must be consulted regarding the use, management, and conservation of the Coastal Plain," he added.
"The Arctic National Wildlife Refuge is a national treasure and a cultural and spiritual home for Arctic Indigenous peoples."
Karlin Itchoak, Alaska regional director for the Wilderness Society, stated that the bill "recognizes not only the importance of protecting wildlife and public land, but also shows respect and concern for the Indigenous peoples who live in and near the Arctic National Wildlife Refuge."
"The Coastal Plain of the refuge is sacred to the Gwich'in Nation, and the Iñupiat people have stewarded this land since time immemorial," Itchoak added. "Protecting the Coastal Plain from oil drilling is essential to their cultures, food security, and ways of life, as well as to the global climate."

Some Indigenous and conservationist activists expressed their deep disappointment last year after congressional Democrats excluded Arctic protections from their $430 billion budget reconciliation package. Protections including a measure to end the Trump-era mandate for oil and gas leases on the Coastal Plain were included in the Build Back Better package that made it no further than passage by House Democrats in 2021.
The lawmakers said the reintroduced bill "would enshrine the protections sought by President [Joe] Biden on his first day in office, which were reaffirmed last June when the administration temporarily suspended drilling lease sales in the Arctic refuge."
However, they stressed that "the Coastal Plain ecosystem remains at risk due to oil and gas lease sales mandated by the 2017 Tax Cuts and Jobs Act"—also known as the Republican Tax Scam—signed into law by then-President Donald Trump. Such lease sales ultimately generated little interest.
The reintroduction of the Arctic Refuge Protection Act came on the same day that the Biden administration's Bureau of Land Management infuriated climate advocates by publishing an environmental assessment recommending partial approval of ConocoPhillips' Willow Project, a major drilling initiative on Alaska's North Slope, which contains much of the Arctic National Wildlife Refuge.

News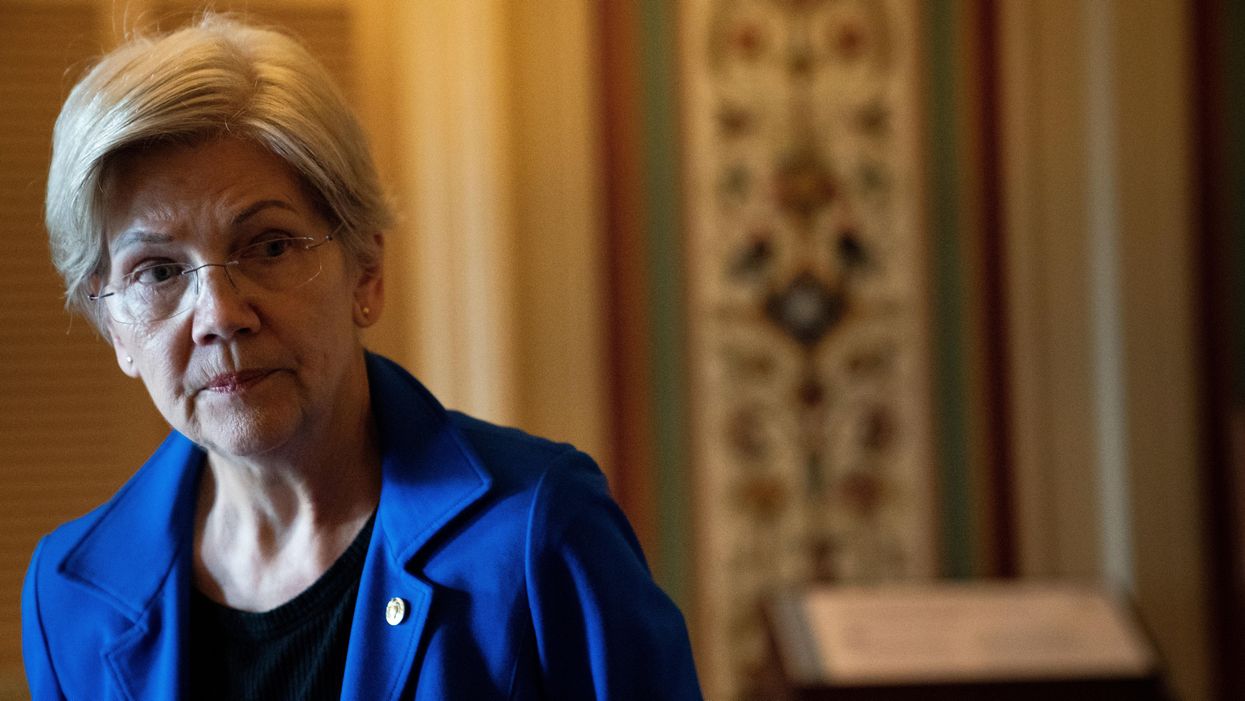 Another critic warned that "while the Fed continues to stick to their obsession with job-killing interest rate hikes, the livelihoods of working families are on the line."

Progressive economists and advocates on Wednesday blasted the U.S. Federal Reserve for hiking the federal funds rate an eighth consecutive time despite fears of a recession and impacts on working people.
"With today's rate hike, the Fed is pushing us dangerously close to an unnecessary recession that would spell disaster for low-wage workers, workers of color, and vulnerable communities," the Groundwork Collaborative declared. "Workers and families shouldn't have to pay the price for inflation."
The Federal Open Market Committee rose the benchmark interest rate to a range of 4.5%-4.75%. The 25-basis-point increase was the smallest hike since March and came amid signs that the U.S. economy is cooling off.
"Chair Powell should pause his interest rate hikes and remember his dual mandate: Fight inflation without throwing millions out of work."

Fed Chair Jerome Powell said that "while recent developments are encouraging, we will need substantially more evidence to be confident that inflation is on a sustained downward path," so "we expect ongoing hikes will be appropriate."
U.S. Sen. Elizabeth Warren (D-Mass.), a major critic of the wave of increases, tweeted that "we want to bring down inflation, but that means landing the plane not crashing it. Chair Powell should pause his interest rate hikes and remember his dual mandate: Fight inflation without throwing millions out of work."
University of California, Berkeley professor and former Labor Secretary Robert Reich explained in a recent video that "the Fed is wrongly obsessing about a wage-price spiral—wage gains pushing up prices—when it should be worried about a profit-price spiral—corporate profits driving up prices."

\u201cThe Federal Reserve is continuing to raise interest rates in an effort to slow the economy. \n\nLower-wage workers and the poor bear most of the pain of these rate hikes.\n\nMeanwhile, corporate executives, Wall Street, and the wealthy get away scot-free.\u201d

— Inequality Media (@Inequality Media) 1675280125
Longtime opponents of the Fed's strategy on Wednesday renewed calls for not only the U.S. central bank to halt its hikes but also federal lawmakers to get to work battling corporate greed.
Liz Zelnick, director of the Economic Security and Corporate Power program at Accountable.Us, warned that "while the Fed continues to stick to their obsession with job-killing interest rate hikes, the livelihoods of working families are on the line."
"Key indicators show inflation is slowing as our economic recovery remains fragile, which means the Fed's higher rates are only pushing the economy closer to a recession," she said. "Meanwhile, Fed economists have admitted corporations are the real culprit of high costs yet have still refused to relax rate hikes. It's time for the Fed to back down and let policymakers rein in corporate greed rather than risk it all on another rate increase."
\u201cRoses are red \ud83c\udf39\nThe Fed wants a recession \ud83d\udcc9\nJerome Powell's gotta stop \ud83d\uded1\nWith this job loss obsession \ud83d\ude29\n\nSlower rate hikes are not enough - the Fed needs to hit pause before we tip over the edge and put millions of workers at risk of joblessness.\u201d

— Rakeen Mabud (@Rakeen Mabud) 1675280991
Patriotic Millionaires chair Morris Pearl, former managing director at BlackRock, offered a similar critique of Fed policy.
"Today's interest rate hike by the Fed is bad news for the American economy. It's true that raising rates is meant to solve inflation, but that doesn't mean it's the correct course to take right now. Raising rates may cool inflation, but it does so by making everything from mortgages to credit card payments more expensive, which hurts those already suffering the most in today's cost-of-living crisis," he said. "In this case, the cure may be worse than the disease."
"If the federal government is truly committed to slowing inflation without heaping extra pain on the vulnerable, they should go after greedy, ultraprofitable corporations and their C-suite executives," he argued. "Many corporations have used the hype over inflation in recent months to raise prices on consumers and line their pockets. Why else would corporate profits be at a 70-year high?"
"Many corporations have used the hype over inflation in recent months to raise prices on consumers and line their pockets."
Pearl pointed out that "everyone's been complaining lately about how expensive eggs are. The fact that Cal-Maine, the largest egg producer in the U.S., experienced a 10-fold increase in their profits over the last year might just have something to do with it."
As Common Dreamsreported last month, Farm Action raised concerns about "apparent price gouging, price coordination, and other unfair or deceptive acts or practices by dominant producers of eggs" and urged the Federal Trade Commission to investigate the sector, "prosecute any violations of the antitrust laws it finds within, and ultimately, get the American people their money back."
Pearl said Wednesday that "the Fed raising interest rates won't do anything to stop corporations like Cal-Maine from exploiting American consumers, unless they raise them so much as to cause a massive rise in unemployment."
"It is hard to see a scenario where this kind of action does not cause immense pain to the worst off in America," he added. "The Fed needs to back off, and let Congress step in to tackle corporate greed."

News
"You cannot remove a member of Congress from a committee simply because you do not agree with their views," said Rep. Pramila Jayapal. "This is both ludicrous and dangerous."
Democratic Rep. Ilhan Omar of Minnesota and her progressive allies are denouncing the Republican effort to oust her from a key House panel as early as Thursday.
House Republicans on Wednesday advanced a resolution to remove Omar from the House Foreign Affairs Committee (HFAC). In a party-line 218-209 vote, GOP lawmakers approved a rule that sets the parameters for debate on the chamber floor prior to a final vote.
"It remains unclear when House Republicans will bring the Omar resolution to the floor for debate and a final vote," The Hillreported. "Democrats still need to formally submit a separate resolution with their roster for the Foreign Affairs Committee." That is expected to happen by Thursday.
The GOP has sought for years to remove Omar, a principled critic of Israeli apartheid and Washington's role in perpetuating it, from the HFAC. House Speaker Kevin McCarthy (R-Calif.) has unilateral authority to boot any lawmaker from a select committee, but because the HFAC is a standing committee, removing a member from it requires a full House vote.
On Tuesday night, after Rep. Max Miller (R-Ohio) introduced the measure to remove Omar from the HFAC over supposedly "antisemitic" remarks, the progressive lawmaker tweeted that "there is nothing objectively true in this resolution."
In response to Miller's argument that "Omar clearly cannot be an objective decision-maker on the Foreign Affairs Committee given her biases against Israel and against the Jewish people"—a contention that wrongfully equates criticism of Israel's colonization of Palestine with criticism of Jewish people—the Minnesota Democrat said that "if not being objective is a reason to not serve on committees, no one would be on committees."
In a Wednesday statement, Jewish Voice for Peace (JVP) called the House GOP's pending vote against Omar "the latest racist attack by the far-right to silence progressives in Congress who speak up for a human rights-centered foreign policy, including Palestinian human rights."
"The GOP is riddled with white nationalists and antisemites. It is infuriating and absurd that they are trying to distract from the bigoted hatred in their own party by attacking a progressive woman of color."
"Anti-Palestinian politicians and organizations" have long tried "to censor the Congresswoman's consistent calls for accountability for the Israeli government's apartheid and human rights violations against Palestinians," said JVP. "Sadly, these Republican attempts to attack Congresswoman Omar have been buoyed in the past by attacks on Palestinian rights advocates within the Democratic party."
According to Beth Miller, political director of JVP Action: "These attacks are happening because Congresswoman Omar is effective. Because she is a progressive. Because she is a Black Muslim woman. Because her values are universal and include fighting for Palestinians."
"The GOP is riddled with white nationalists and antisemites," said Miller. "It is infuriating and absurd that they are trying to distract from the bigoted hatred in their own party by attacking a progressive woman of color. Congresswoman Omar consistently calls for the Israeli government to be held accountable for its crimes—crimes the GOP would rather cover up."
Meanwhile, Congressional Progressive Caucus Chair Pramila Jayapal (D-Wash.) said Monday that the CPC "stands fully behind our deputy chair."
"Omar is a valued member of the Democratic caucus and of this Congress," said Jayapal. "Throughout her service in Congress and on the House Foreign Affairs Committee, she has brought her essential and unique voice and lived experience to bear: as a refugee, war survivor, and soon, as the first African-born ranking member on the Africa Subcommittee."
"You cannot remove a member of Congress from a committee simply because you do not agree with their views," Jayapal continued. "This is both ludicrous and dangerous. In the last Congress, Republican members were moved from committees with a bipartisan vote for endangering the safety of their colleagues. Speaker McCarthy is attempting to take revenge and draw false comparisons."
Jayapal praised the few Republicans "who have already rejected this idea" and expressed hope that "more will join them to state their opposition so it is not brought to the floor, or vote against it should it be brought to the floor."
As The Washington Post reported Wednesday:
Republican leaders have worked for weeks to ensure that there were enough votes to pass a resolution removing Omar from the committee through their razor-thin majority margin, which stands at three as Rep. Greg Steube (R-Fla.) remains away from Washington recuperating from a traumatic fall. Opposition to the effort emerged last month as four lawmakers signaled that they wouldn't support the measure, citing concerns that it would continue a precedent set by former speaker Nancy Pelosi (D-Calif.).

But the inclusion of a provision in the four-page resolution, that Republicans argue provides due process to Omar, seems to have appeased at least one crucial voter, as Rep. Victoria Spartz (R-Ind.) announced Tuesday that she would now support the measure. Reps. Ken Buck (R-Colo.) and Nancy Mace (R-S.C.) have publicly suggested that they would vote against it before the resolution's text was released Tuesday, while Rep. Matt Gaetz (R-Fla.) has said he remained undecided. Republican leadership aides, who spoke on the condition of anonymity to outline private whip counts, said they have the votes to pass the measure whenever Democrats formally appoint Omar to her committee.
Jayapal affirmed earlier this week that Democrats "will stand strongly with Rep. Omar: an esteemed and invaluable legislator, a respectful and kind colleague, and a courageous progressive leader."
On Sunday, Omar argued that House Republicans are trying to oust her from the HFAC because they disapprove of having a Muslim refugee from Somalia on the panel, as Common Dreamsreported.
Omar has been the frequent target of Islamophobic bigotry, including from Reps. Marjorie Taylor Greene (R-Ga.), Lauren Boebert (R-Colo.), and the American Israel Public Affairs Committee (AIPAC), which paid Facebook to host attack ads that endangered the lawmaker's life. Due to credible death threats, the Minnesota Democrat is often assigned security by the U.S. Capitol Police.
In her Sunday conversation with CNN's Dana Bash, Omar acknowledged that she apologized for the wording of her February 2019 tweets tying U.S. lawmakers' support for Israel to money from lobbyists—at the time, she specifically called out AIPAC, which has given millions of dollars to members of Congress.
The GOP's campaign to expel her from the HFAC "is politically motivated," Omar said. "In some cases, it's motivated by the fact that many of these members don't believe a Muslim, a refugee, an African should even be in Congress, let alone have the opportunity to serve on the Foreign Affairs Committee."
On Monday, Omar asserted that her work on the HFAC has contributed positively to "advancing human rights, holding government officials accountable for past harms, and advancing a more just and peaceful foreign policy."
\u201cWe\u2019ve been clear in our work to center international law and human rights.\u201d

— Rep. Ilhan Omar (@Rep. Ilhan Omar) 1675118259
Rep. Ayanna Pressley (D-Mass.) concurred, tweeting Monday that Omar's work on the panel "matters deeply and Republicans' cowardly efforts to remove and silence her are a disgrace."
Sen. Elizabeth Warren (D-Mass.) echoed Pressley, writing on social media: "It's shameful that Republicans are trying to remove her [from the HFAC] after smearing her for years. We need her voice, values, and expertise on the committee."
Sen. Bernie Sanders (I-Vt.), meanwhile, noted that "Omar is once again facing ugly personal and political attacks with incredible courage and dignity."
"It is outrageous that the House leadership wants to boot her off the Foreign Affairs Committee," Sanders tweeted. "Fair-minded Republicans must join Democrats in preventing that from happening."
This article has been updated to include a statement from Jewish Voice for Peace.
News
SUPPORT OUR WORK.
We are independent, non-profit, advertising-free and 100%
reader supported.